---
May 4, 2008 2:34 AM
At Interop Las Vegas 2008, I talked with the Ethernet Alliance and their University White Paper Challenge Winner Francisco Blanquicet, a PHD student at University of South Florida. In this video he explains the topic of his winning white paper, "PAUSE Power Cycle: A new backwards compatible method to reduce energy of Ethernet switches." (Sorry about the quality… I'm working on it.)
---
May 2, 2008 5:20 AM
One of the more entertaining exhibits on the Interop Las Vegas 2008 show floor this year was Mazu's "MacGyver Challenge," which pitted attendees against timed puzzles which could be solved with the help of the "Mazu Profiler." Mazu tweaked some kids' games to represent network problems. MacGyver sported a great mullet. Check it out.
---
May 1, 2008 10:22 PM
I flew back from Interop this morning, and my head is swimming from all there was to see and try to comprehend. One thing, however, is crystal clear: Today, networking is about a lot more than the network. When the hot topics at networking's biggest conference are virtualization, application performance and green computing, it's probably wise to start looking into new realms of technology, even if your current position doesn't require it. Thing are bound to change quickly, and you may be in for more than you bargained for.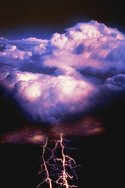 Dr. Jim Metzler warned attendees during the "Managing and Controlling Application Performance" session on Tuesday that in the next five years the combination of application acceleration, virtualization, and service oriented architecture will create a perfect storm. He said the resulting complexity of technologies may be something we are unable to manage. That's quite an unsettling thought, especially coming from Jim, who may be the most influential expert in network and applications management today.
Taking a brighter view, other experts and vendors referred to the network and its new role as the "application delivery network" and emphasized the need for IT professionals that understand all aspects of delivering applications from end to end. These new application delivery specialists are most likely to come from a networking background, they agreed, because they have the knowledge of the complex infrastructure already in place.
So is the glass half empty or half full? Or maybe we just need to build an ark to weather the perfect storm. As Burton Group analyst Eric Siegel quipped to me at the end of the Metzler session, "You know what my plan is? In five years, I'm just going to retire!" If only we could all do that…
---
April 30, 2008 6:37 AM
At the beginning of Interop this week, Motorola announced that North American investment plans in WLAN technology looks to be strong in 2008. The wireless technology vendor, which recently announced plans to spin off its ailing mobile devices business, sponsored a Web-based survey of 550 North American decision-makers about their WLAN spending plans.
You can see the survey results in this PDF file on Motorola's web site. Indeed 56% of companies intend to increase their spending on WLAN technology over the next 12 months. Only 4% plan to cut their spending. This is surprising, given how shaky the economy is right now.
Motorola is showcasing its "all-wireless" enterprise concept at Interop this week. The company is demonstrating how its new line of mesh-enabled, 802.11n wireless LAN technologies and its high-powered point-to-point wireless technologies can be used to network a multi-location campus with wireless technology. Motorola appears to be one of the pioneers in this area. If the market for WLAN does stay strong, we could see some interesting deployments this year. I'm hoping to write up a case study or two on this soon.
---
April 24, 2008 9:45 PM
Next week the SearchNetworking team will be reporting to you from Interop in Las Vegas. If my email inbox is any indication, there's a lot going on at the show this year. I've received at least 500 emails over the last three weeks from vendors who desperately want me to tell you their stories.
There's only so much ink in my pen, so you won't hear all those stories. I apologize for that. But we'll be bringing you as many interesting bits of news on this show as we can.
As a favor to you, our readers, we've reached out to some of the experts who will be speaking at Interop this year to get their insight on what to expect from the show. I caught up with Anne Skamarock, research director at Focus Consulting, who will be taking the stage several times to talk about virtualization. I asked her to tell us what to look for on the virtualization front at Interop.
Tessa Parmenter chatted with wireless networking expert Lisa Phifer about WLAN topics at Interop, Kate Dostart talked mobile apps and devices with Farpoint Group's Craig Mathias, and Kara Gattine tracked down Burton Group's Paul DeBeasi and picked his brain about enterprise wireless deployments.
We hope this whets your appetite for Interop news. We'll be publishing news, blog posts and video from this show. Keep an eye on our Interop Las Vegas 2008 special news coverage page for all the news that's fit to print.
---
April 22, 2008 12:55 PM
One half gallon of my favorite mint chocolate chip ice cream, with chunks of fair trade dark chocolate and no fake green coloring, from the family-owned organic dairy farm in my town: $7.99. Dolce & Gabbana bamboo fiber blouse that looks so cute on Cameron Diaz in Us magazine: $260. SkyStream 3.7 residential windmill, producing 400 KWh of electricity per month with 12 mph average winds: $12,000. Knowing that you're doing all you can to make ecologically responsible decisions and saving the planet from incinerating to dust before your great-grandchildren are born: Priceless.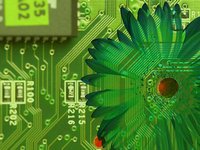 I confess I am a tree-hugger at heart. And while I would like to get completely behind the green movement and drive a hybrid car, renovate my house in sustainable materials, and buy only organic food, I just can't afford it. Unfortunately, "green" has become big business for some companies selling cosmetics, clothing, and food — and blindly buying those products without needing them harms the environment more than it helps. So I pick and choose things I think are most important when it comes to spending money and try to concentrate on conservation and savings instead. I recycle everything I can, try to minimize driving, and wear a lot of sweaters so I can keep the heat low.
In IT, the same principles apply. Vendors are pushing green initiatives down your throat for the sake of having green initiatives. You need to consider the options carefully, so the editors at SearchNetworking.com have produced a special report on green networking to help you do just that.
You'll find several articles on saving money and power, including How green is my network? — A look at the cost-savings benefit of green IT, in which columnist Rich Ptak takes a very pragmatic (and a tad anti-tree-hugger, IMHO) approach to analyzing your equipment and usage and finding ways to make smart upgrades that can save dollars in the long run, depending on your specific needs. You'll also find several great articles detailing which types of routers, switches and PoE equipment use the least amount of energy.
In addition, the report features sections on selling green IT to your executive team and the benefits of unified communications for green initiatives. To get a running start on going green in your own network, you can also download the pdf Craft a green IT action plan.
And don't miss the podcast on recycling and energy saving techniques for mobile devices, which includes tips on saving battery life as well as how to recycle old devices and computer equipment, a perennial issue in IT.
So celebrate Earth Day today by visiting the green networking special report. We hope it will put you on the path to saving money, saving energy and saving the planet, all at once.
---
April 15, 2008 4:39 PM

Profile: Michael Morisy
Aside from Angelina Jolie, the movie Hackers just didn't have a whole lot of redeeming factors if you took it too seriously: overwrought dialog, an improbable eco-terrorism plot, and CGI "hacking" visualizations to make the most neophyte CCNA blush. It definitely has its cult appeal, though, because it captured the romance of tinkering with complex systems that normal people just don't understand, whether that's Zero Cool taking over a television station programming or the local networking guru keeping the server humming along against all odds.
True networking admins just aren't like other people: They understand how to coax every bit of juice out of hardware, how to manually configure every last detail through the command line, and how, almost magically, to fix problems they don't even quite understand. And that kind of knowledge didn't come overnight, but after years of training and just plain practical experience.
Those skills, long prerequisite to successful IT, might soon be obsolete.
So says Rob Whiteley of Forrester. Command-line mastery is on its way out in the near future. "It's pretty much being outsourced," he said. "If you don't outsource it, you can probably find a tool to automate it for you." Instead, Rob said, IT shops need professionals who can digest higher-level views of security, network management and network architecture. Unfortunately, Rob said, the colleges and certification programs are still living in a command-line world and are only slowly catching up.
Don't trust an analyst's word? I also spoke with Steven Ostrowski, spokesperson for the Computing Technology Industry Association. In our interview, which I'll write about more next week on SearchNetworking, he said technical skills alone were no longer cutting it.
"There are jobs out there for the people who have a combination of technical skills, business skills and communication skills," he said. "But the tech guys have to understand what the considerations are."
That being said, just because things are changing doesn't mean everyone agrees IT is dead. As 5- and 10-year-old technologies are now being standardized, outsourced, or automated, the creation of new IT demands hasn't ceased: VoIP, video, and NAC are just the beginning, and the pace of innovation isn't about to dry up. IT professionals will always have to be there to determine which technology can deliver real enterprise benefit, and how it can best achieve that benefit. As long as there is technological innovation, there will be IT … even if they're not the roguish keyboard cowboys they used to be.
---
April 11, 2008 9:41 PM

Profile: Tessa Parmenter
Cisco certifications recently reached 1 million but long-time rumors of the program starting an official job matching service may be actualized this summer.
In an interview conducted by news writer Michael Morisy, Fred Weiller, director of switching product and solutions marketing at Cisco intimated that "they were working on an official Cisco career marketplace to match certified professionals with jobs."
With all the talk of having to survive a recession in the IT industry (whether or not we're actually in one is entirely debatable), extra job-support programs may be the perfect answer.
If you look at some of Cisco's existing sites, however, it seems they've already provided quite the gamut of career-excelling resources: Take, for example, Cisco's career resources page or their Career Connection center which "seeks to link Networking Academy students and graduates with employers who are looking for job-ready IT and Networking candidates." Cisco's Digital Divide Best Practices Web page features job search strategies for entry-level students and more.
What might separate these resources from Cisco's "official" job matching service? Should we expect to see a Dice or Monster-like site from Cisco? And what should people do in the interim (besides visit the previously mentioned sites)?
We see the questions in our SearchNetworking.com editor's inbox every other day: Is it better to get a certification or to get experience? Should I get educated or certified? Even though certification, education and experience all work toward the same goals — doing one seems to prevent you from performing the other; When future IT pros make their way through a higher education program, the requirements of the learning institution can supersede certification goals — and when current IT pros aspire to earn certifications or degrees, many times their employment obligations sap valuable time and energy away from pursuing further education.
To combine all three facets in your job-seeking path, IT training and certification expert Ed Tittel mentions this: "The best thing you can do for yourself … is to get into a degree plan where you also earn certifications on your way to an AA or BA in an IT discipline of some kind. Many programs include such options or requirements nowadays, and will give you the best of both worlds."
Now if those certifications you decide to go into are of the Cisco persuasion, you can kill three birds with one stone, as they might help you find the job opportunity you've been waiting for.
---
April 3, 2008 6:14 PM
Earlier this week, I wrote a post about the SHARKFEST conference, a small and focused networking event that features some very high-powered speakers, namely Internet pioneer Vint Cerf and protocol analysis expert Laura Chappell.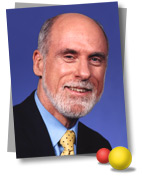 Tim O'Neill has posted a video and uploaded the slides of Vint Cerf's presentation over at LoveMyTool, if you'd like to check them out. Vint's talk covered Internet usage and growth in the 21st century so far, how technology and protocols are changing, what the drivers are behind that change, and how standards groups are working on adapting technology to meet future demands.

Laura Chappell has quite an extensive recap of SHARKFEST posted on her Inside Laura's Lab blog. If you can make it through her entire post, you'll truly feel like you were in attendance! Also stay tuned to SearchNetworking.com for more from Laura; she'll be joining us soon for a virtual trade show on network monitoring. For now, click over to her latest animated article at Novell Connection Magazine. This one explains everything you need to know about TCP connection loss.
(Updated 4/8/08.)
---