---
December 5, 2008 8:24 PM
Where once there were two, now there are three.
Gartner has published its 2008 Magic Quadrant for the wireless LAN infrastructure market. The most noteworthy change from 2007's Quadrant is the rise of Motorola. Last year Gartner identified Cisco and Aruba as the two leaders in a crowded market. This year, Motorola has joined them as a third market leader.
HP ProcCurve (which purchased Colubris this year) and the newly merged Enterasys/Siemens Enterprise Communications both advanced from niche player status to visionaries. Trapeze Networks appears to have taken a step backwards since it was acquired by Belden, slipping from visionary to niche player.
Meru Networks remains in the visionary quadrant, although it is on the cusp of climbing into market leader status.
To see more in-depth analysis of this research, check SearchNetworking.com on Tuesday, Dec. 9.
December 5, 2008 3:32 PM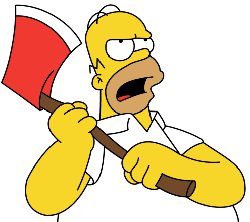 The notoriously frugal Cisco is tightening their belts a little tighter, more or less shutting their offices over the holidays and freezing hiring for a bit. They hope to save $2 billion, which isn't small change even for the world's largest networking equipment provider.
They also are looking to cut travel expenses, and since Cisco insiders tell us everyone at the company flies coach to begin with, we guess that means more TelePresence. Layoffs, however, are not planned, at least for now, according to Dow Jones Newswires:
Cisco Systems Inc. (CSCO) doesn't have any layoffs planned at this point, according to Chairman and Chief Executive John Chambers. …

Chambers, speaking to analysts at a conference hosted by Credit Suisse, said that if the company was to have layoffs, it would be a one-time event, rather than a string of events.
Sounds like he's hedging his bets, just in case, but it might be tough to cut the fat from Cisco's already lean (for a company of their size) operation.
Aruba isn't so optimistic. The company announced they will be cutting jobs to reduce operating costs by 10%, though the exact number getting laid off is unknown.
This is despite Aruba's record revenues last quarter, which, according to Farpoint Group's Craig Matthias, came at a price:
"If you look at Aruba's margins, they have eroded some, and obviously discounting is a heavy element in winning deals," Mathias said. "So I'm expecting that their margins probably won't improve much with their sales. But this is an industry that will continue to grow, and it will accelerate into the future."
It also calls into question what wireless vendors keep whispering to me: Their equipment — and business prospects — are counter-cyclical. The theory goes that wireless is a great way to cut costs: No more having to futz around to rewire desk connections, less physical wiring to lay down, etc. etc. But with such a crowded field of vendors, even the winners might have a tough time staying or getting profitable.
Further Reading:
---
December 3, 2008 10:13 PM
If you ever find your networking career a little too pedestrian, always know that your IT skills can land you a much more exciting gig if you're willing to take the risk:
Ali Ashtari, 43, a computer and hi-tech equipment buyer for Iran's defence industry and nuclear programme, was hanged after admitting he worked for Israel. It is the first known conviction of an alleged Israeli agent in Iran for almost 10 years. …

Behind their backs he allowed the software he bought to be subtly doctored by Israeli computer engineers before it was imported to Iran. Ashtari confessed: "Mossad's goal was to sell specialised computer equipment through me to Iranian intelligence organisations."
The case echoes the FBI's warning not too long ago about Cisco knockoffs as potential Trojan horses, but this time, the threat was apparently real — or at least real enough for Iran to take action.
Corporate espionage is a very real threat, as Intel found out recently, but people aren't generally executed for it.
As for me? I'll stick with the IT spying antics of Chuck — a little less realistic, perhaps, but fewer people end up getting killed. In this clip, Chuck and company use social engineering techniques — one of network security's weakest points — to infiltrate the opposition.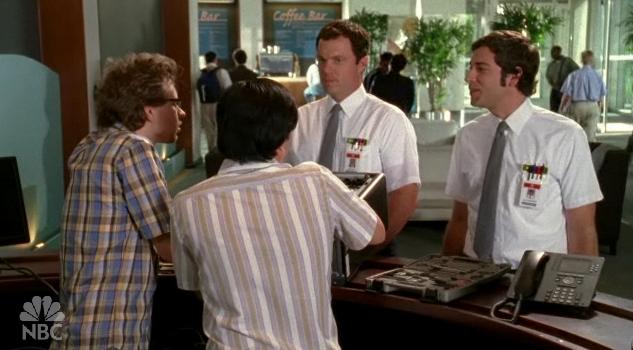 Further Reading:
---
December 2, 2008 7:23 PM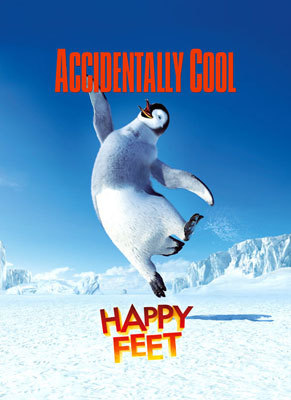 As Cisco unveils the latest addition to the wireless certification line up, its voice CCIE certification is getting a refresh, which had at least one analyst worried some voice experts will be left in the cold.
Cushing Anderson, program vice president of IDC, is concerned because the new voice CCIE, which will go live in July 2009, will be based on Cisco Unified Communications Manager 7.0 software. At that time, a Cisco representative said, the old test labs using Cisco CallManager will no longer be available.
Anderson said Cisco CallManager 4.0 will likely remain in some enterprises for years to come. Unified Communications Managerr was released in September, and many enterprises have no immediate plans to upgrade just yet.
"If people are still using older stuff, shouldn't people still be able to test on the older stuff?" he asked. "That's frustrating to me."
Christine Yoshida, senior manager of learning and development for Cisco, said the sharp cut off date means Cisco can cover on a wider range of UC concepts.
"It's a more robust, comprehensive skill set that we're able to test," she said. In addition, she said, those interested in specifically supporting CallManager will still have CCNA and CCNP certifications.
Over at the InternetworkExpert blog, reaction has been positive, ranging from "At last !!! Yahoo !!!" to "Great! Ive been waiting for these for a while." Brian Dennis also breaks down the software and equipment that will be used in the updated lab.
What are your thoughts? Is Cisco dropping CallManager too quickly, or does their push on ahead with Cisco Unified Communications Manager give you happy feet? I'd love to hear your opinion.
---
November 25, 2008 3:49 PM
The New York Times has an interesting article about the rise of ProCurve, Hewlett Packard's networking division. Gartner analyst Mark Fabbi told the Times that Procurve's revenue has grown by 40% over the last two quarters, putting some pressure on Cisco's status as the undisputed market leader.
The story explains that HP's change in leadership from Carly Fiorina to CEO Mark Hurd has had a major impact on the company's networking business. Fiorina maintained a close partnership with Cisco, in which HP sold computers and printers and Cisco sold networking gear to the same customers. Fiorina even offered incentives to HP sales reps who sold Cisco equipment without offering similar rewards for selling ProCurve gear. Hurd has reversed this policy, encouraging HP to focus on sales of ProCurve technology.
The company has also built up its ProCurve division this year through acquisition. This summer HP acquired Colubris, a maker of wireless LAN technology known for high quality products that are favored by manufacturers, hotels and other vertical industries that require reliable, large-scale wireless networks. Colubris also gave ProCurve instant credibility with 802.11n, the next generation of wireless LAN technology.
While HP builds up its networking business and threatens to be a serious competitor in the industry, Cisco has its eyes on a much bigger threat: the recession. Cisco has announced plans to shed $1 billion in expenses in order to keep its margins healthy during the downturn. Citing UBS Research, GigaOm has reported that Cisco will shut down operations for four days at the end of this year to save money. This follows other reports that Cisco has canceled its annual sales conference in San Francisco.
---
November 24, 2008 7:09 PM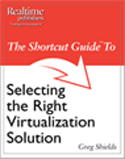 Network monitoring authority Paessler PRTG has seen the good, bad and ugly of network designs that prevent monitoring a system, which is why their product line solutions cover everything from network management to server performance.
To get an idea of what they've seen, PR rep Michael Krems got the company talking about the top five most common mistakes network administrators and IT systems managers make that cause their virtualization deployment to fail.
Here's what Paessler says will mess up your enterprise's virtualization:
Virtualizing systems without knowing their usual CPU/memory load, disk usage and network usage: You must monitor a system prior to virtualization in order to know how much load it will put on your VM host servers. System with high load may also be not suitable for virtualization at all.
Running too many VMs on a host: causing overloads: All virtualized systems suffer in performance.
Running too few VMs on a host: spending too much money buying too many host server[s]
Compare mid/long-term monitoring results before and after virtualization to ensure quality of service doesn't suffer.
The performance of all virtual systems on a host usually suffers from one virtual system going amok or running into a performance/load peak. Without monitoring, such events often happen undiscovered.
It seems like applying common sense would fix a lot of the issues surrounding virtualization. I wouldn't place a lot of blame on the network manager though. Much of what goes wrong with a virtual deployment just has to do with the capabilities of the technology. Take these issues for instance:
As with any new technology, most of the struggle too, is not having the right information. In the end, do you feel like enough conversation surrounds the impact virtualization has on your network?
---
November 21, 2008 10:35 PM
Can't afford to get certified? Well, these days, with an even more competitive job market, you can't afford not to be.
The good news is that Microsoft is giving you two incentives to certify for their exams. Through Second Shot, you get to retake your Microsoft certification exam for free if you don't pass on your first try.
If you've mastered the test on your first try, then you get 25% off your next exam that you decide to take.
All you have to do is register for Microsoft's Second Shot offer by December 31, 2008. Details can be found on their website (in cased you missed the link above): http://www.microsoft.com/learning/mcp/offers/secondshot/default.mspx
If you need that little extra nudge, think of it this way: Those who have higher credentials, especially of the expert levels, get higher pay. If you want to be Microsoft Certified Systems Engineer (MCSE) certified, for example, you need to pass about seven exams altogether. Each one costs $125 through Prometric, so if this seems steep now, think of the payoff later down the line with your new starting salary!
If MCSE isn't the exam for you, take a look at this newtorking certification guide from our career and training expert, Ed Tittel, to get a taste of the certification landscape. If you need some certification or career training advice, feel free to check out Ed Tittel's expert section or ask Ed your own career question to guide you in your work ahead.
---
November 8, 2008 1:13 AM
One way to make financial projections into your company's IT future is by taking a look around at other IT corporate giants, like Google and Cisco, to see how they are faring. If the company at the top of the food chain is feeling affects from a depressed economy, then chances are, lower down the chain, you're going to be feeling twice the burden.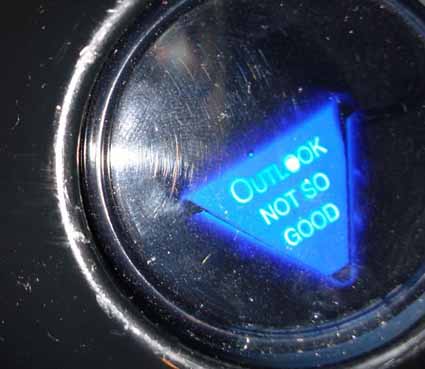 This past August, although Cisco reported strong 2008 earnings (Compared to last year, net sales were up 9.9%, net income was up 4.4% and earnings per share were up 6.5%.), today, Outlook's Ritsuko Ando reported Cisco's shares were down 28% from a year earlier. This downward jump is a jolt I'm sure we'll all be feeling.
On election day, Scott Moritz of Fortune 500 magazine wrote:
"As a supplier of Internet gear and computer networking systems, Cisco has a broad reach into markets across the globe. And given its position as the dominant provider of data infrastructure, Cisco's view of tech spending trends, while not always accurate, commands a great deal of attention."
After all, seeing Cisco Looks into the Abyss at the top of CNNmoney.com commanded my attention.
---
November 6, 2008 7:01 PM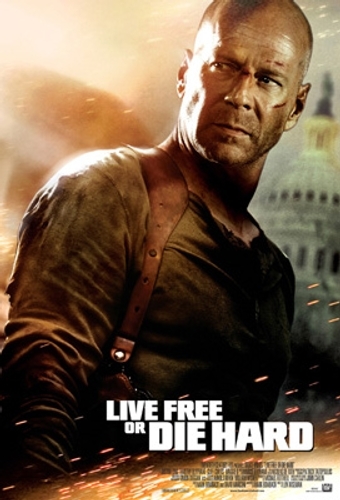 We haven't touched on Juniper's WLAN acquisition aspirations in a while, so I'm happy to throw out another tidbit: Extricom, publicly at least, loves the single life as much as Aruba.
"I've made my opinions vocal before," Mike Doheny, director of corporate marketing for Extricom. "I think in general, in this macroeconomic climate that we're in, no company wants to sell itself voluntarily. Valuations would be dismal. Anyone whose selling out now through these acquisitions is not doing it because they want to do it, they're doing it because they have to do it."
Fighting words from Mike, but he said he sees this time as an opportunity to grab some marketshare.
"Even as we watch the macro-economic news get harder and harder, we had quarter over quarter growth," he said, adding that the wireless LAN's potential to seriously cut op-ex could make the technology counter-cyclical.
"We'll worry about ourselves," he told me. "And we're not going to worry about consolidation."
Background Reading:
---
October 31, 2008 11:08 PM
This week, my friends and I decided to assemble our own lists of our all time favorite scary movies in honor of Halloween. I came up with a list of the top 30 movies that scared me the most in my lifetime. While at work, writing about networks and data centers, I starting thinking about what were the scariest movie computers of all time. I came up with a top five list. Here they are. I'm sure you can think of some others. I'd appreciate some other suggestions in order to make this a top 10 list.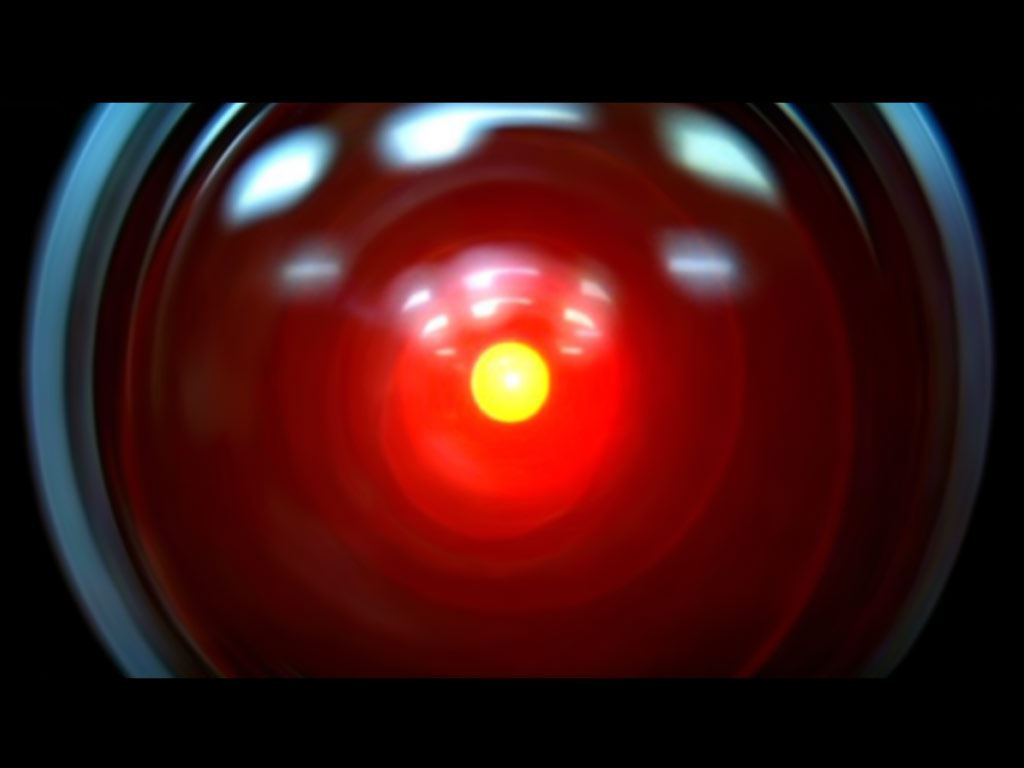 1. H.A.L. 9000 (2001: A Space Odyssey): It's simple really. You're on a mission into the far reaches of the solar system and the artificial intelligence that controls your ship starts to misbehave. And no matter how badly he behaves and how many times he puts the life of your crew in danger he keeps speaking in that soothing, creepy voice.
2. Skynet (Terminator and its many sequels, etc.): I think the 1984 version of Arnold was scarier than any supercomputer, but Skynet sure was relentless. The evil supercomputer from the future just refused to give up. No matter how many times its time-traveling, robotic assassins failed to kill John Connor, it would built another, and another and another – forcing movie studios to make sequel after sequel. Skynet sounds kind of like a botnet. Now I hear "filmmaker" McG is making a post-apocalyptic Terminator sequel with Christian Bale. That's right folks, the man who brought us two Charlie's Angels movies is directing a Terminator movie.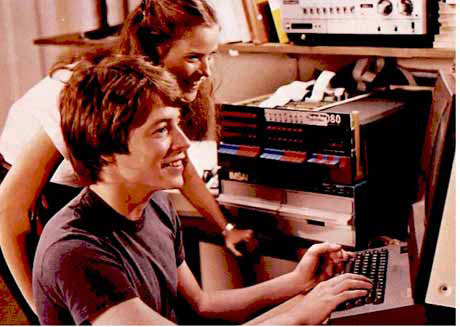 3. W.O.P.R, AKA Joshua (Wargames): W.O.P.R., the Defense Department's ultimate supercomputer, was behaving just fine until Matthew Broderick, the hacker with a dial-up and a IMSAI 8080 home computer, started messing with it. Soon after that W.O.P.R. decided to take over NORAD and bring the world to the brink of nuclear annihilation. Thank god Broderick was such a hardcore gamer. He pwned that mainframe
3. Colossus (Colossus: The Forbin Project): A decent movie, Colussus is a little dated today, which is strange since it's two years younger than 2001. The movie is about Colussus, a supercomputer that runs America's nuclear arsenal. One day it becomes self-aware and decides it wants to rule the world. Wargames wasn't quite as original as we thought.
4 Proteus IV (Demon Seed): Proteus IV is yet another evil supercomputer. Instead of just destroying things, it wants to procreate. Instead of building cute baby servers and desktops, it wants to do the deed biologically. So it forces itself upon the wife of its creator and somehow manages to impregnate her with a hybrid fetus, half human, half supercomputer. Yikes!
5. The Matrix (The Matrix) The Matrix is pretty scary when you think about it. A supercomputer that's taken over the world and grows human clones to serve as a sleeping energy source to power its circuits. And all its minions (both virtual and real world) were pretty creepy. Of course, the scariest thing in this movie is watching Keanu Reeves try to act.
---