---
September 3, 2009 2:27 PM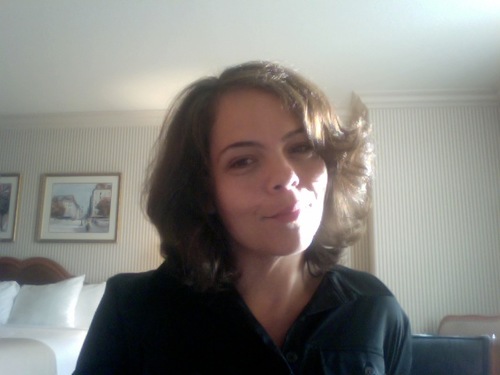 Profile: rivkalittle
It was only a matter of time before you could get a degree in virtualization. IBM has created a two-year associates degree in green data center management.
The program, developed in conjunction with Metropolitan Community College of Omaha, teaches skills in virtualization and server consolidation, energy efficiency, security and compliance and business issues that arise in the data center. It's unclear whether those issues include IT in-fighting between networking, systems and storage teams.
What the program does promise is problem-solving in a real-world setting — if your real world is built on IBM hardware and software. The school's data center lab includes IBM Power Systems servers running AIX, IBM I and Linux.
Until now, there haven't been viable options for vendor-neutral virtualization certifications, but companies like VMware, Citrix, Microsoft and Red Hat all offer specialization courses. There are generalized data center certifications and degrees, though those are typically on the graduate level.
But at a time when the data center is diversifying in vendor offerings and equipment, it's questionable whether students should invest their money and time in such a vendor-focused program. That said Cisco made its equipment the holy grail of networking in large part by partnering with community colleges to build network certification programs — and it's clear CCNAs and CCIEs the world over have gotten their foot in the door and then learned diverse technologies on their feet.
What makes this degree attractive despite its vendor affiliation is its focus on virtualization as a central part of the data center. Along with the rise in virtualization has come a plethora of management issues and in-fighting about who controls virtual machines – networking, systems or storage. Forrester analyst Rob Whiteley has suggested the answer is the emergence of a new "virtualization administrator." If that's the case, this degree – and others like it that will soon pop up – may be the first step toward that role.
Metropolitan will offer the IBM green data center course (virtually of course) to students at other participating universities.
September 1, 2009 2:55 PM
It's debatable just how much Cisco's move into the server market with its launch of the Unified Computing System (UCS) has truly soured the networking giant's strategic alliances with IBM and Dell, but Brocade has wasted no time in exploiting whatever separation may arise as a result.
Cisco's UCS strategy banks on the need for tight integration between servers, storage and networks in next-generation data centers, particularly those that use a unified fabric, such as converged Ethernet, to transport all forms of data center traffic on a single medium. Cisco see an opportunity here, believing that many enterprises will want to get all their data center equipment from a single vendor in order to build such a highly-integrated infrastructure.
Of course, as part of its plan to exploit this potential market, Cisco has introduced its own line of servers, putting it into direct competition with long time allies in the data center, such as Dell, HP and IBM.
Whatever rift that forms between Cisco and these server vendors is an opportunity for Cisco's networking competitors.
In the year since the storage networking company Brocade bought Foundry Networks, it has been leveraging its existing partnerships with leading IT equipment vendors to expand the market for its newly acquired Ethernet switching business. Apparently vendors like IBM and Dell are only too eager to find an alternative networking partner.
Earlier this year IBM announced a major expansion to its OEM relationship with Brocade. Big Blue had been selling IBM-branded storage networking gear from Brocade for several years, but in the new deal it expanded that OEM relationship to include a broad range of former Foundry switches and routers.
And now yesterday Dell announced that it is expanding its own OEM relationship with Brocade, from a storage networking channel to a broad line of Brocade's Ethernet products.
Dell also announced it would start reselling products from IT automation vendor Scalent Systems. This is all part of an "Efficient Enterprise" offering Dell plans to unload on the market toward the end of 2009. As a result of these new OEM deals, Dell can now offer enterprises servers, storage, networks and IT automation software in one deal, enabling enterprises to buy an integrated data center solution from one vendor. IBM is making a similar move with its OEM agreements and its consulting arm. HP is moving swiftly in this direction, too, but it has the advantage of possessing its own, rapidly growing network equipment division in ProCurve.
---
August 21, 2009 6:20 PM
ConSentry Networks has gone out of business, according to Network World. ConSentry was a network access control (NAC) vendor who approached the market by selling NAC and other security and control technology embedded in Ethernet LAN switches, I've talked to a few of ConSentry's customers over the years, who have seemed happy with the company's switches and NAC products, but in the end I suppose there just weren't enough customers to sustain ConSentry in this economy.
Network World's Tim Greene cites an interview with Mario Nemirovsky, the founder and chief scientist at ConSentry, who says that the company closed its offices yesterday and that employees were cleaning out their desks.
ConSentry's website makes no mention of the company's failure as of this afternoon… but who knows how long the website will remain active.
Just last month ConSentry was making a modest PR push with its concept of "LAN sprawl," increased network complexity in enterprises that it claimed was driving the need for smarter network switches. While some enterprises are seeing the need for smarter edge switches, many other enterprises are content with dumb edge switches. In the end, I suppose there just wasn't enough room in the market for another smart switch vendor.
---
August 19, 2009 7:29 PM
Arista Networks, a networking start-up that sells high-end Ethernet switches for cloud computing environments, continues to hire former Cisco Systems executives.  At the top is CEO Jayshree Ullal, who joined the company last year after leaving her role as a senior vice president in charge of Cisco's $10 billion data center, switching and services business.
On her blog today, Ullal revealed two new hires, both former Cisco executives.
Doug Gourlay has joined the company as vice president of market, just a couple months after leaving his role as Cisco's vice president of data center marketing.
Anshul Sadana has joined Arista as the company's vice president of customer and systems engineering. Sadana has been with Arista since 2007, but Ullal is just announcing his appointment as an engineering VP. Before he came to Arista, Sadana headed up Cisco's development team for the Catalyst 4500 and 4900 product lines and also managed strategic customer relations.
---
August 18, 2009 8:43 PM
At Burton Group's Catalyst conference 2009, Matt Lavallee of MLS Property Information Network presented a case study in enterprise virtualization on an SMB budget. Since server and storage virtualization are network problems, I thought I would speak to Lavallee himself to get his perspective on what networking professionals need to do to overcome the challenges of transitioning to a virtualized environment in a small and medium business (SMB).
After his session, LaVallee sat down with me in a video interview to speak to our SearchNetworking.com audience about virtualizing SMBs. In our Q&A, you'll learn some of the challenges in transitioning to a virtualized environment for SMBs, then understand how network managers and engineers need to change how they view their network to accommodate a virtualized infrastructure. Are there any tools that can help?
---
August 13, 2009 7:11 PM
No, Cisco isn't killing your network, but quite a few of its products reached end-of-sale/end-of-life status this month, as Amy Kucharik noted on our sister blog, Changing the Channel.  Some customers (and channel partners) are peeved that so many Cisco products are being retired this summer, especially in a tough economy where forklift rip-and-replace efforts carry too hefty a price tag for IT departments that have seen their budgets slashed.
As one anonymous Cisco partner told Barbara Darrow, senior news director for SearchITChannel.com, many Cisco customers will be dumping their old Cisco gear on eBay to recoup some of the cost of upgrading to new switches and routers:
Given the cost of a Cisco Catalyst switch, if I'm a gutted and hamstrung midsized business right now, thanks to the economy, and my choice is to spend $800 for an EOL'd switch in a manufacturer's sealed box on eBay versus paying $2,200 for one from a reseller, guess what I'd do?
And there may end up being a lot of end-of-life Catalyst 6500 switches on the gray market soon. Just take a look at the Catalyst models that will be discontinued over the next few years.
---
August 4, 2009 2:08 PM
At Burton Group's Catalyst Conference, I chatted briefly with speaker Matt Lavallee about how the conference was going, and he asked me this question: "Have there been any surprises for you?"
In short, my answer was "yes." But in long, if the title of this blog post is any indication, I was quite taken aback by what I heard from Burton Group senior analyst David Passmore in his first session on the "wireless everything" era.
When I spoke to Passmore last week in an interview on computer networking trends for 2009, I hadn't quite realized that his future of networks meant the extinction of them.
In the first point of our interview Passmore stated, "Wireless is one [networking trend of '09] because there's an increased use of mobile phones for both data as well as for voice. We're also seeing enterprises using wireless LANs (WLANs) often as a substitute for wired Ethernet." From these trends, he suggested that we would some day no longer need networks.
Consider this tongue-in-cheek dialogue between Passmore's explanation of this at Catalyst and the audience's reaction:
Passmore: For longer-term networking trends, we may actually see the disappearance of enterprise networks.

Audience: Blank, saucer-eyed staring

Passmore: You're probably thinking, "How can that be?"

Audience: Those not nodding vehemently to his question are doing so internally, thinking "Yes, how can that be?"

Passmore: Well, we're already seeing a shift from wired Ethernet access for the use of wireless LANs.

Audience: OK, but that's still a network — hence the "n" in wireless "LAN"…
All kidding aside — what he meant was that Ethernet is very surely being replaced with wireless, which will then be replaced by 4G mobile cellular data. Does this seem probable? I think he has a valid point, but how soon will a transition like this occur? Will the network engineer have to move into wireless telecommunications in his lifetime? Who's to say?
---
July 30, 2009 5:55 PM
Persistent, reliable and secure wireless LANs (WLANs) remain the top concern for networking professionals across all verticals. However, John Gaede, Director of Information Systems at El Centro Regional Medical Center (ECRMC), has presented a compelling case to use it in the health care industry – safely and reliably. In this Q&A video below, I speak to Gaede at Burton Group's Catalyst conference in San Diego to address these concerns and gain insight into how next generation WLANs could contribute to healthcare reform in the United States.
---
July 29, 2009 5:06 PM
Earlier this month I wrote a story about how Aruba and Meru were both claiming second place in the 802.11n enterprise wireless LAN market based on the same numbers from Dell'Oro Group. There were a variety of claims made by the vendors over the issue, but the central discrepancy appeared to be how OEM sales were counted towards market share. Aruba has a significant OEM channel through Alcatel-Lucent. Dell'Oro reports market share based on brand, so Aruba wasn't getting credit for the sales Alcatel made.
Today Dell'Oro sent a letter to Aruba, which I peeked at today. In it, Tam Dell'Oro wrote that her firm will "add a section to our Enterprise WLAN Vendor Tables with our 2Q09 report which reflects the data by manufacturer. That is, those shipments that are produced by Aruba, regardless of which distribution channel it flows through, will be reflected as Aruba."
Based on that, Aruba's market share in 802.11n access points appears to be significantly higher than Meru. Aruba moved 15,000 802.11n APs in the first quarter of this year (both Aruba and Alcatel-Lucent branded products)  versus Meru's 10,000.
It's not clear to me at this time wheter Dell'Oro will start reporting OEM sales data in this way for other markets beyond wireless LAN.
---
July 28, 2009 2:44 AM
The needs of the network are changing in 2009 as enterprises centralize their data centers, rely on fluid storage sources and depend more and more on wireless LANs instead of wired Ethernet. At this year's Catalyst show in San Diego, I spoke with senior Burton Group analyst David Passmore, to grasp what trends will directly impact enterprise technology and what IT professionals need to prepare for in both the short and long term. Here is what Passmore had to say:
1. As the networking track chair of Burton Group's Catalyst conference 2009, what major themes will you be addressing this year?
David Passmore: From a networking standpoint, there were four areas we thought would be of most interest for our enterprise IT clients:
Wireless is one because there's an increased use of mobile phones for both data as well as for voice. We're also seeing enterprises using wireless LANs (WLANs) often as a substitute for wired Ethernet.
The second focus is on wide area networking and what's happening in the telecom industry, with particular emphasis on what enterprises can do to save money. If you're a large enterprise, your phone bill, for example, is the second largest recurring expense after salaries. Obviously, if there's any way for large enterprises to save on their telecom costs, then that's going to be of interest.
A third area that we wanted to focus on is unified communications, which essentially is an outgrowth of phone systems — where most large enterprises over the last couple of years have been migrating over to VoIP and IP telephony. Now what they're doing is trying to figure out how to combine these systems with instant messaging and presence and email, and other forms of communication.
The fourth area is data center networking: most enterprises have in recent years, consolidated their datacenters: So they've gone from a large number of smaller data centers to a small number of larger datacenters. In doing so, now they're beginning to implement server virtualization. They have these large storage arrays. And essentially, they need a new network that can support the IT requirements in a consolidated datacenter. So we'll be talking about — for example, how to have your network work well with virtualized servers, and with storage area networks based on Ethernet, and trying to reduce cabling costs — a lot of the issues that affect networks in large enterprise datacenters.
2. How have these themes changed since Catalyst two or three years ago?
Passmore: Each of them has their own specific changes. A big emphasis this year given the economic environment is saving money or cost avoidance. So a lot of the discussion is around initiatives that provide a near-term economic payback.
3. Are the trends this year something we can apply to today, or something to think about for the future?
Passmore: Actually, it's a combination of both. One of the things we always try to do at Burton is to avoid just telling people what's worked well in the past. We tell large enterprises what they need to pay attention to or what needs to be on their radar screens as they go forward — such as wireless. The fact that, increasingly, communication is migrating from wired infrastructures to wireless infrastructures, and that includes, not just the use of WLANs within the enterprise, but more use of cellular, data and voice networking.
At some point this might actually make the [networking professional's] jobs easier, because they might find that more and more of their enterprise's communications is actually flowing over a wireless network operator['s] network. There will be less of a need for enterprises to have to run their own circuits to manage their own networks for connectivity between or within their sites.
Right now, it's more of a burden because enterprises have to worry about both wired and wireless communications, and people will look at that as doubling their expenses.
In the near term it, it may be doubling the expense, especially because enterprises are interested in how they can get those to work together. For example, [users] have a single phone number that works for both your desk phone and your cell phone; [they] have a single voice-mail box that works for both their desk phone and their cellular phone.
So that's the near-term goal, but longer term, we expect that a lot of the enterprise equipment will go away in favor of people making use of mobile devices and using the cellular network operator services.
To learn more about these trends, Passmore speaks particularly about how to overcome the challenges storage and server virtualization puts on networking pros, in this Q&A.
---