---
December 20, 2008 6:33 AM
Dear Friends, in my previous post I just introduced Etherchannel, now let's proceed one step ahead,  there are certain limits with the Etherchannel  lets figure out what are those  limits,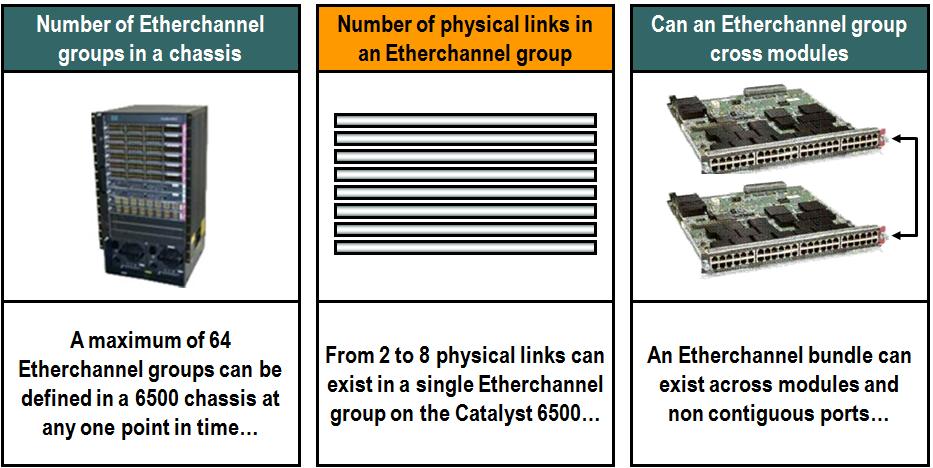 ·         An Etherchannel  Group Number must be in the range of 1 to 256.
·         All ports in the target Etherchannel  group MUST be in the same VLAN.
·         If one physical link in the Etherchannel  group is a TRUNK, then all other ports must be configured as trunks carrying the same VLAN information.
·         Any defined broadcast limits must be the same across all ports in an Etherchannel.
·         An LACP Etherchannel  group cannot support any physical links in half duplex mode.
·         No port in the Etherchannel  group can be defined as a SPAN port.
December 17, 2008 5:41 AM
Dear Friends users of Microsoft's Internet Explorer are being advised by experts to switch to a rival until a serious security flaw has been fixed.
The flaw in Microsoft's Internet Explorer could allow criminals to take control of people's computers and steal their passwords, internet experts say.
According to CNET news  Microsoft issued a critical security warning Tuesday that a malicious exploit is making the rounds and attacking vulnerabilities in Internet Explorer 7.
The risk is believed to be widespread, given that IE 7 is the latest version of Microsoft's browser and is bundled with XP service pack 3 and also Vista, said Dave Marcus, director of security research and communications for McAfee's Avert Labs.
The AZN Trojan, which has been making the rounds since the first week of December, has the potential of infecting users' system with a Trojan horse, or "downloaders" that can download other forms of malware onto a user's system.
---
December 15, 2008 6:55 AM
Dear Friends in this upcoming series of posts I would like to concentrate on Etherchannel , what is Etherchannel? , what rules and restrictions are  applied to an Etherchannel and finally I will show you how to configure an Etherchannel in Cisco Switches both layer 2 as well as layer 3.
An Etherchannel combines multiple physical links into a single logical link that provides aggregate bandwidth of 800 MBPS (fast Etherchannel, full duplex) , 8 GBPS (Giga Etherchannel) or 80 Gbps (10 Giga Ethernet) . Ideal for load sharing or link redundancy – can be used by both layer 2 and Layer 3 subsystems and Etherchannel  can provide network managers with a reliable, high-speed solution for the campus network backbone. EtherChannel technology was invented by Kalpana in the early 1990s. They were later acquired by Cisco Systems in 1994. In 2000 the IEEE passed 802.3ad which is an open standard version of EtherChannel.
I would like to explain some key points about Etherchannel using graphical diagrams so that it's easy understand and to remember.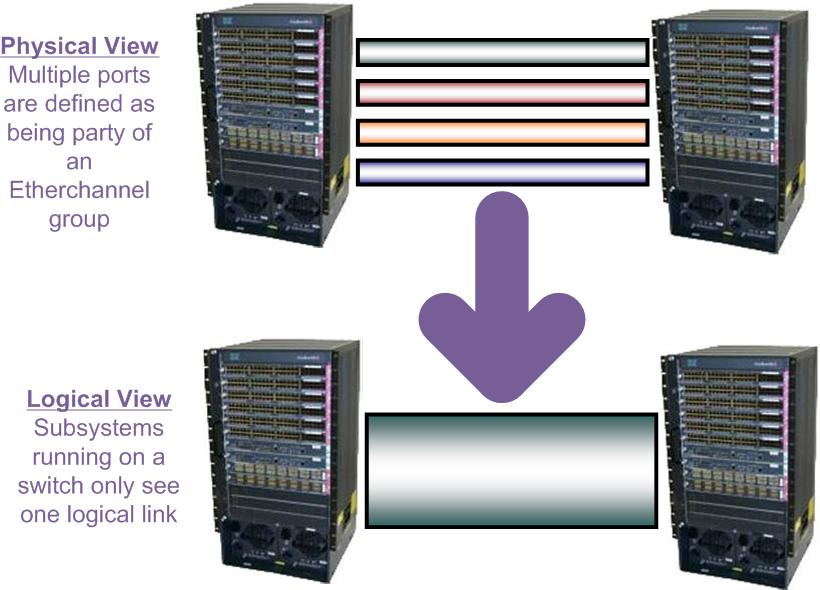 Etherchannel  can be configured defined on Ethernet, Fast Ethernet, Giga Ethernet or 10 Giga Ethernet ports.
---
December 14, 2008 7:04 AM
Dear Friends Cisco Systems has announced the availably of CCIE Wireless Certification and it's confirmed. So what are waiting for, you can start planning for the prestigious CCIE Wireless Certification, again Cisco proves they are concerned about the latest technological developments in the field of networking. Please do check a great article about CCIE Wireless Certification from Search Networking.Beta candidate registration should begin this fall, along with a blueprint release. Beginning early 2009 the Wireless CCIE beta testing will begin! As of now, topics of the test are expected to cover all aspects of wireless from design through implementation including the implications of security, routing and switching and voice technologies. Check back often for any additional information!Cisco CCIE Wireless Certification
The Cisco CCIE Wireless certification assesses and validates wireless expertise. Candidates who pass the CCIE Wireless certification exams demonstrate broad theoretical knowledge of wireless networking and a solid understanding of wireless local area networking (WLAN) technologies from Cisco, the market leader in WLAN technology.Benefits of CCIE Certified Wireless Certification
Greater opportunity for salary increase and job advancement in wireless networking industry
Validates expertise in major aspects of WLAN technology
Provides next step for individuals interested in a career in managing or working with Cisco wireless technologies
The written exam for CCIE Wireless will be made available through Pearson VUE on February 17th, 2009. The lab exam for CCIE Wireless will be made available in April 2009. To find out more about the CCIE Wireless Certification and access the latest blueprints and study materials, visit the Cisco Learning Network.
---
December 13, 2008 6:27 AM
Cisco
,
Cisco Routers
,
Cisco switches
This is a cool command to erase just the configuration for a particular interface in a Cisco Switch or a Cisco Router.
In the following example we will configure the interface fast Ethernet 0/9  to default configuration
Current Configuration for fast Ethernet 0/9  
ITKE-Cisco#sho running-config interface fastEthernet 0/9
Building configuration…
Current configuration : 85 bytes
!
interface FastEthernet0/9
 switchport access vlan 100
 switchport mode access
end
ITKE-Cisco
Now we will configure the fast Ethernet 0/9 to default configuration using the following command
"default interface fastEthernet 0/9" 
ITKE-Cisco#configure t
Enter configuration commands, one per line.  End with CNTL/Z.
ITKE-Cisco(config)#default interface fastEthernet 0/9
Interface FastEthernet0/6 set to default configuration
ITKE-Cisco(config)#
Running configuration for fast Ethernet 0/9 after configuring to default settings
ITKE-Cisco#sho running-config interface fastEthernet 0/9
Building configuration…

Current configuration : 68 bytes
!
interface FastEthernet0/9
 switchport mode dynamic desirable
end
ITKE-Cisco#
---
December 3, 2008 5:58 AM
Dear Friends here is one more opportunity from Cisco Systems TechWise TV which reveals how to use the techniques, tools and innovations you might already have to effectively support rich communication and full service video without adding bandwidth. 
Industry
Large Corporations
Mid Size / Enterprise Business
Who Should Attend
Technology decision makers.
Details
TechWiseTV
Switching Secrets for Multimedia
Thursday, December 18, 2008, 10–11 a.m. Pacific Time, 1–2 p.m. Eastern Time
As networks become vital for connecting people and processes, full-service video and other rich media communications are quickly gaining adoption. In this environment, your network foundation becomes more important than ever. This TechWiseTV episode will show you how to make the most of the switching technologies you might already have to achieve the performance you need.
Carl Solder, Cisco Distinguished Marketing Engineer and one of only four Distinguished Switch Engineers in the world, joins TechWiseTV to reveal the valuable techniques, tools, and innovations that can help you make the most of your switching investments.
Discover how rich multimedia is affecting switch and network design. Find out how to architect a real-time network to support rich communication and full-service video through extensive whiteboarding sessions. Learn the most overlooked and underpublicized secrets for effective core security as well as:
  How to use Generic Online Diagnostics (GOLD), NetFlow, and other built-in tools to identify and eliminate the sources of jitter
  What makes a switch truly "stackable" and why the distinction is vitally important
  How to use the Programmable Intelligent Services Accelerator (PISA) to achieve effective Layer 4–7 security
  How to take advantage of the Cisco Virtual Switching System (VSS) to maximize availability, scalability, management, and ease of maintenance

Live Q&A

Our expert guests will be available to answer your switching questions during the broadcast.
Agenda
Segment 1: "A Switch Is Just a Switch, Right?"
Segment 2: Enhancing Core Security
Segment 3: Maximizing Redundancy
Segment 4: Switch and Network Design for Rich Media
---
December 2, 2008 7:30 AM
It's quite important for Network Engineers and an essential network troubleshooting technique to utilize the ability of Cisco Catalyst Switches to mirror the traffic and send it to a sniffer for analysis. All Cisco Catalyst Switches support the Switched Port Analyzer (SPAN) feature. The SPAN copies traffic from the specified interface or VLANs and mirrors this traffic to a specified destination interface (SPAN interface).  Then you can connect the PC with a sniffing tool (Wireshark) installed on the destination SPAN interface to capture all the mirrored traffic.Let's see how to configure the SPAN in Cisco Catalyst Switches.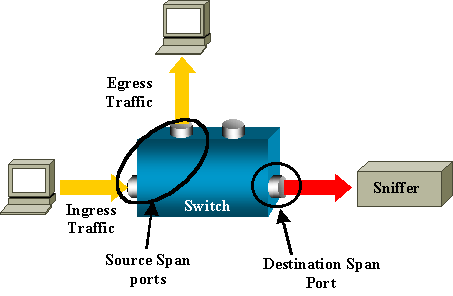 To enable the switch SPAN mirroring feature configure the following on the catalyst switch: Configuration Example – Monitoring traffic from a specific interfaceITKEAS01#configure tITKEAS01(config) monitor session 1 source interface gigabitEthernet 0/5
ITKEAS01(config)#monitor session 1 destination interface gigabitEthernet 0/10 
The  above configuration will capture all traffic from interface gigabitEthernet 0/5  and send it to SPAN port interface gigabitEthernet 0/10 
Configuration Example – Monitoring an entire VLAN traffic
ITKEAS01(config)#monitor session 1 source vlan 100
ITKEAS01(config) monitor session 1 destination interface gigabitEthernet 0/10 The  above configuration will capture all traffic of VLAN 100 and send it to SPAN port interface gigabitEthernet 0/10
Use  show monitor session 1 to verify your configuration.
---
December 2, 2008 7:17 AM
Dear Friends
Are you interested in understanding the latest security trends, if yes then there is a golden opportunity for you all waiting on 16th of December, 2008 at 11:00 CET a Webcast series will be hosted by Cisco which is dedicated to discussing the latest security trends and the solutions available to address these emerging issues .

Pic Courtesy: Cisco Systems
Topics Include:
How today's business challenges are increasing the need for security
Evolving technology and staying secure
Driving a systems approach with a Cisco Self-Defending Network
An update on Cisco's Security Solutions Portfolio
Case studies – Insight into how a variety of organizations have used Cisco Solutions to ensure they stay secure
Live Q&A
Don't miss the opportunity to join this online event and have your questions answered live, by a Security expert.Register to attend here 
 
---
November 29, 2008 12:51 PM
Cisco has extended the recertification for the networking professionals whose certifications are lapsing soon. With this special offer you start recertifying by taking an exam at the regular prick and if you don't succeed in your first attempt no need to panic , you'll get a second opportunity to pass the exam that too free.

Picture Courtesy:Cisco Systems.
So, what's holding you back?
Cisco exams are challenging—that's one of the reasons they're so highly valued by IT professionals and employers alike. Because Cisco certification is an investment in your future, we're offering you a way to help secure your investment. To get details on this special offer and sign-up for a risk-free exam, visit www.pearsonvue.com/cisco/recertify today.Click here to view the Cisco recertification policy.  http://www.cisco.com/web/learning/le3/learning_about_recertification.htm 
How to Recertify
Renewal requires certification holders to register for and pass the appropriate Cisco recertification exam(s). In order to recertify, exam requirements must be met prior to the certification expiration date. Individuals with an expired certification(s) must repeat the entire certification exam process in order to regain their certification(s). Visit the Cisco Career Certifications Tracking System to check the status of your certification(s).
Next Steps
---
---