---
May 23, 2010 5:40 AM
As claimed by Cisco Press the title CCNP Route 642-902 Cert Kit is certainly a best breed of preparation package especially at the later stage. I am always motivated to read and write reviews for Cisco Press products, thanks a Jamie Adams (Senior Publicist at Cisco Press ) for her continued support, without her support I doubt of writing any reviews for any of the Cisco Press titles.
The title CCNP Route 642-902 Cert Kit  is a combination of three self-study tools namely flash cards, a DVD mentor and quick reference guide. Flash cards consist of 300 exam review questions which tests your skills and enhance your retention of the following topics.
• Planning Routing Services
• Implementing an EIGRP-Based Solution
• Implementing a Multi-Area OSPF Network
• IPv4 Redistribution
• Path Control
• Policy Based Routing (PBR)
• Connecting to Internet
• Implementing an IPv6-Based Solution
• Implementing Basic Teleworker and Branch Services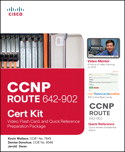 Pic Courtesy:Cisco Press
The best thing I liked about the CCNP ROUTE 642-902 Cert Flash Cards Online is the you can choose to view cards in order or at random, more over you can create 10 customs sets from the entire bank of the cards and also you can write notes on each question and you have the liberty to get them in a printable PDF. It's a good way to make notes of questions you missed and can be handy tool for final review as well.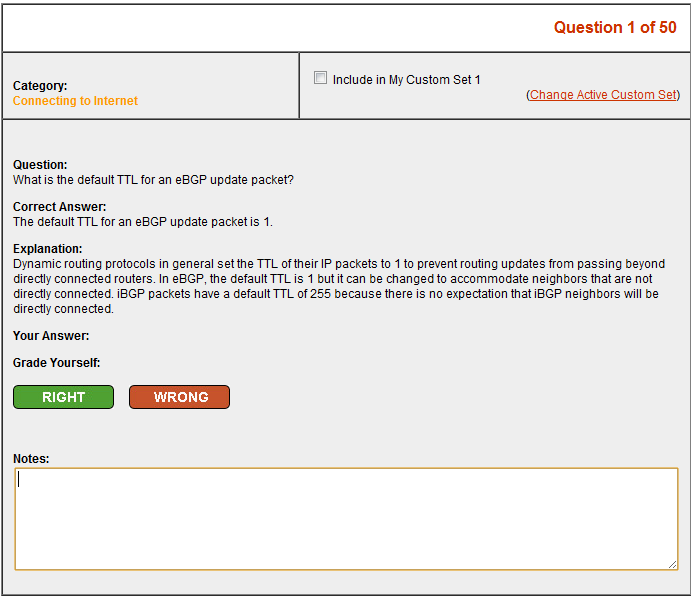 In short the CCNP ROUTE 642-902 Cert Flash Cards Online  is quite handy and useful for the final review of the CCNP Route 642-902 exams. I strongly recommend these practice exams for CCNP aspirers especially who are new to the Cisco Networking world. This will surely boost the confidence.
CCNP ROUTE 642-902 Cert Flash Cards Online is available in both desktop and mobile device formats, allowing you to test yourself at home, at work, or on the go.
In my upcoming post I will try review the DVD which comes with theCCNP Route 642-902 Cert Kit . Until then enjoy your preparations for CCNP Route 642-902
May 22, 2010 9:07 AM
Ubuntu was always an Interesting OS I was looking at, when I got an opportunity to get a book on Ubuntu from our community Manager Michael Morisy I readily accepted to get one copy of the title "Ubuntu Unleashed" published by SAMS. Thanks a lot Michael Morisy for your continued support.
Finally after a long wait I got the chance to review some parts of this book. I am not much into Linux platforms but I did tried Red hat, Fedora, Ubuntu, Ubuntu flavors of Linux.
Since I am not an expert in this area Networking I figured out the title "Ubuntu Unleashed"more useful especially I liked Installation, System Administration and Ubuntu housekeeping part of this book.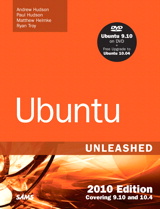 Pic Courtesy:Informit
Since I am newbie to Linux I was comfortable in Understanding the title "Ubuntu Unleashed" as found the language was simple and easy. The author did a marvelous job as the organization of the title is great I really liked it in particular. There are 32 chapters which are not only focused on Ubuntu but it does cover Linux distribution as well. Someone who is interested in Linux and Ubuntu should grab this title as it might be a great asset for them. I figured out this title goes well either with beginners or with the persons who are fairly new to Ubuntu. Experienced and seasoned Linux gurus have a different opinion on this title.
The title is divided into five parts
Part I, Installation and Configuration is about 260 pages.
Part II, System Administration, is about 170 pages.
Part III, Ubuntu as a server, is about 175 pages. It introduces Apache, Postfix, and other services.
Part IV, Programming, introduces Perl, Python, PHP, and some tools to use with C/C++ (but nothing on those languages themselves)
Part V, Housekeeping revists and amplifies Part II.
---
May 22, 2010 6:56 AM
Last week one of my friend called me there have a serious problem with their Network, none can print in their Network Printer, only few people can access the internet. Since it's a Small Business Organization with less than 100 people working they had a pretty simple Network Setup mainly for internet, email and printing. They are using most of the Linksys's Access Points for their Wireless Network. But often people fail to consider the following while installing multiple Access Point in their offices.
1)      Most of the people fail to disable the DHCP services in the access points which lead to multiple gateways in a small network which leads to problem in accessing the internet and other services they are using.
2)       One more common mistake I noticed is they configure SSID in the same channel which leads to channel over lapping.
3)      Forget to disable DHCP services in their Internet gateway even though they have a dedicated DHCP server.
---
May 16, 2010 7:36 AM
Since we all know Cisco Systems has introduced Nexus Switches and NeXt-generation Operating System (NX-OS). I was wondering how  am  I going to configure them in our expansion project? As we are expected to have Nexus 7000, Nexus 5000 and Nexus 2000 Series Switches.
Thanks to Cisco Press soon they are releasing a title NX-OS and Cisco Nexus Switching which addresses the operation, use and configuration of the NeXt-generation Operating System (NX-OS) for Cisco data center products.
Picture Courtesy: Cisco Press
Currently the rough-cut pages of the title NX-OS and Cisco Nexus Switching are available. I just had a glance of some sample pages for some chapters.  The new title NX-OS and Cisco Nexus Switching has seven chapters
Chapter1: Introduction to Cisco NX-OS
Chapter 2: Layer 2 Support and Configurations
Chapter 3: Layer 3 Support and Configurations
Chapter 4: Multicast Configuration
Chapter 5: Security
Chapter 6: High Availability
Chapter 7: Serviceability
Chapter 1 deals with an Introduction to Cisco NX-OS and I liked the way sections covered in this chapter. The author starts with an overview of NX-OS and its advantages, some of the advantages of NX-OS are
Unified data center operating system
Robust and rich feature set with a variety of Cisco innovations
Flexibility and scalability
Modularity
Virtualization
Resiliency
IPv4 and IPv6 IP routing and multicast features
Comprehensive security, availability, serviceability, and management features
Currently the NX-OS platform is supported by following platforms
Nexus 7000
Nexus 5000
Nexus 2000
Nexus 1000V
Cisco MDS 9000
Cisco Unified Communications Manager (UCS)
Nexus 4000
Overall this title seems to very interesting and useful for the Network Administrators who are exploring their skills in the world of NX-OS. Eagerly waiting for Cisco Press to release this title in book format until then keep enjoying the rough cuts.
---
May 11, 2010 5:10 AM
Cisco does revolution, by creating a world's first 802.11 n wireless access point which can create a self-healing, self-optimizing wireless network that intelligently avoid RF interference resulting in simplification of wireless operation and improvements in wireless operations.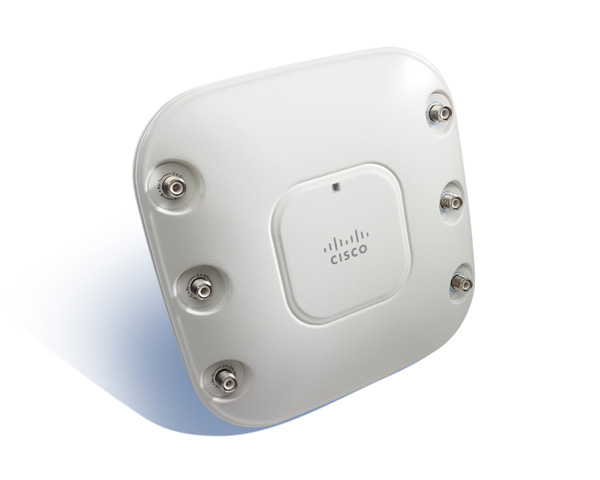 With CleanAir, a Cisco-patented application-specific integrated circuit (ASIC) the Cisco 3500 Series APs can detects and identifies sources of wireless interference, then adjusts the APs to overcome them. According to Cisco, CleanAir can pick out up to 20 unique interference sources, including everything from microwave ovens and XBox controllers to video cameras and Bluetooth devices.
These innovative access points provide the highest-performance 802.11n connectivity for mission-critical mobility. By intelligently avoiding interference, the 3500 Series offers performance protection for 802.11n networks to help ensure reliable application delivery.
RF Excellence
Building on the Cisco Aironet heritage of RF excellence, the 3500 Series delivers industry-leading performance for secure and reliable wireless connections. Enterprise-class silicon and optimized radios deliver a robust mobility experience using Cisco M-Drive technology, which includes:
• ClientLink improves reliability and coverage for legacy clients.
• BandSelect improves 5-GHz client connections in mixed client environments.
• VideoStream uses multicast to improve rich-media applications.
All of these features help ensure the best possible end-user experience on the wireless network.
The Cisco 3500 Series APs are availbale in two models
3500i model with internal antennas for typical office deployments
3500e model with external antenna connectors and extended operating temperature for challenging environments
---
May 1, 2010 8:07 PM
After iPhone now Web Ex is available with Blackberry. The newly released WebEx Meeting Center is now available via BlackBerry App World.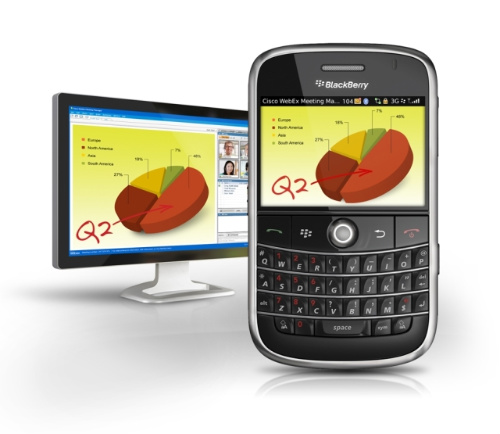 The Blackberry version of Web Ex offers following function.
• View presentations and applications.
• Start or join meetings quickly and easily.
• See who attends and enable others to present.
• Enjoy integrated audio.
• Start group and private chats.
The Web Ex app for black berry has most of the same features as the WebEx for an iPhone.
---
May 1, 2010 7:51 PM
A new vulnerability is affecting Microsoft Office SharePoint Server 2007 has surfaced. While enterprises wait on a patch, there are actions they can take to mitigate the vulnerability.
– Microsoft has confirmed reports of a cross-site scripting vulnerability in SharePoint Server 2007 and SharePoint Services 3.0. According to Microsoft, the vulnerability could allow escalation of privilege (EoP) within the SharePoint site. . If an attacker successfully exploits the vulnerability, the person could run commands against the SharePoint server with the privileges of the compromised user.
"In the elevation of privilege scenario, an attacker could convince a user to click a specially crafted URL containing a script that would be run on the target SharePoint site," Microsoft warned. "This URL could be in an e-mail message, on a Web site, or in an Instant Message conversation. Once the user clicks the specially crafted URL, the browser would run the script with the same privileges as the targeted user on the SharePoint site."
Microsoft officials did not state when a security update will be ready to address the issue.
---
April 29, 2010 9:04 PM
According to a Cisco Press release at Cisco Partner Summit on 28th of April,2010 , Cisco Systems and VMware will expand their relationship with the launch of a comprehensive channel acceleration initiative.
Some of the supporting quotes are
·         Ralph Nimergood, vice president, Worldwide Partner Organization, Cisco:
"The Cisco and VMware relationship focuses on delivering solutions that help customers on their journey to building private clouds that deliver IT as a service.  The launch of this initiative will serve as a catalyst with our mutual channel partner community to capitalize and accelerate on the market transition towards data center virtualization and private clouds."
·         Gary Green, vice president, Global Strategic Alliances, VMware:
"VMware vSphere™ and Cisco Unified Computing System comprise an innovative solution that helps customers accelerate their journey to the private cloud. This new initiative will help our mutual channel partners deliver solutions that enable faster time to value for customers while lowering costs.
Targeting mutual channel partners that are Cisco data center specialized and authorized to resell VMware solutions, the initiative includes a wide range of new benefits, including solutions training, solution bundles, financial incentives, funding for virtualization assessments, online demo labs, market enablement and financing.  The initiative will help solution providers derive greater value for their investment in Cisco-VMware capabilities by simplifying the delivery of a complete architecture with the industry-leading Cisco Unified Computing System and VMware vSphere™.  The integrated solution will reduce data center complexity, lower costs and enable a more flexible, agile IT service delivery model.
For more details do check this press release from Cisco Systems.
---
April 24, 2010 5:31 AM
Solarflare Communications, the pioneer in 10 Gigabit Ethernet (10GbE) solutions, announced results of a multi-vendor test using Solarflare's OpenOnload Application Accelerator middleware, Solarflare 10GbE dual-port SFP+ SFN5122F server adapters, Cisco Catalyst® 4900M 10GbE Switch, Cisco® UCS C200 M1 Rack Server and Informatica 29West Latency Busters® Messaging (LBM). Solarflare's middleware solution contributed significantly to increasing the application-messaging rate, while maintaining low latency and bounded jitter, essential for financial firms utilizing high-frequency trading applications.
The vendors used the STAC-M2™ Benchmark to measure the messaging performance of the solution stack. STAC-M2 measures the ability of a solution to handle real-time market data in a variety of configurations. The multi-vendor testing achieved mean latencies as low as 16 microseconds with very small standard deviations of the latency (or jitter) of just one microsecond. The highest throughput achieved with one producer was 1.3 million messages per second, rising to 2.1 million messages per second with two Producers*. The test was audited by STAC® (The Securities Technology Analysis Center). The STAC Report™ is available at www.STACresearch.com/solarflare.
"STAC-M2 Benchmarks provide valuable information to trading firms looking to implement the best performing solutions. The tests are rigorous and impose real-word challenges to ensure that products can handle many of the demands of today's high-frequency applications. We are pleased that Solarflare, Cisco and Informatica participated in these tests." Said Jack Gidding, Assocate Director at STAC.
For the STAC Benchmarks™, Solarflare's SFN5122F server adapters were installed in the servers along with OpenOnload. Solarflare's OpenOnload speeds up messaging and other types of applications, while reducing the processing work that the host server has to do. It not only reduces the application's latency while increasing its performance, it also maintains complete compatibility with standard TCP/IP and Ethernet protocols. The vendors configured the multi-core Cisco UCS servers so that all interrupts and background processing tasks were run on a single core. OpenOnload enabled the application threads to run without contention with each other. This left all other cores in the Cisco UCS server free to run application code without any interruption, cross talk or congestion. This division of labor among the cores achieved by OpenOnload contributed significantly to the very low latency and low jitter of the total solution stack.
"We are excited to see a second STAC-M2 report published that demonstrates our products' performance with other leading solutions used in financial firms today," said Bruce Tolley, VP corporate and financial services marketing. "These results demonstrate how trading firms can elegantly combine Ethernet solutions available to gain a competitive advantage with their high frequency trading by decreasing latency."
* Latency: Mean latency was 16 microseconds in each of the use cases where latency is a key end-user priority and messages are passed as opaque buffers, including STAC-M2.v1.0.BASELINE.LAT1, STAC-M2.v1.0.OVERLAP.LAT1, and STAC-M2.v1.0.DUALPROD.LAT1. Throughput: STAC-M2.v1.0.BASELINE.TPUT1 was 1.3 million messages per second. STAC-M2.v1.0.DUALPROD.TPUT1 was 2.1 million messages per second. Further details at www.STACresearch.com/solarflare.
Source: Solarflare Communications, Inc.
---
---