---
October 6, 2009 7:55 AM
Posted by:
Yasir Irfan

@hotmail.com
,
@live.com
,
@msn.com
,
hacking
,
Hotmail
,
Hotmail accounts
,
Hotmail password
,
Hotmail passwords leaked
,
illegal
,
Microsoft's PR teams
,
Microsoft's Security Response Center
,
Neowin
,
password
,
password change
,
pastebin
,
phishing
,
phishing attack
,
protection
,
scam
,
Security
,
Virus
,
website
,
windows live
,
Windows live blog
According to CNET latest updates, thousands of Windows Live Hotmail passwords have been leaked online due to phishing attack.  Some sources say more than 10,000 Windows Live accounts briefly appeared on web site PasteBin, including accounts on email domains like @hotmail.com, @msn.com, and @live.com. The list of leaked addresses starts with A & B. This news is raising fears among the Windows Live Hotmail users.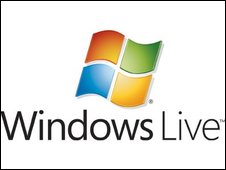 Microsoft has confirmed this news and it was first reported by Neowin. So if you're a Live Hotmail user and you suspect you may have been affected, now's the time to change that password and security credentials. If you are using the same password for other sites it's strongly recommended to change the passwords and security credentials as well. Do act now
Do check the Windows live blog for more updates as well. And Microsoft strongly recommends its customers to using the following protective security measures
Renew their passwords for Windows Live IDs every 90 days

For administrators, make sure you approve and authenticate only users that you know and can verify credentials

As phishing sites can also pose additional threats, please install and keep anti-virus software up to date
Neowin was to first act by reporting this incident immediately to Microsoft's Security Response Center and to Microsoft's PR teams in the UK and US. After leaning this breach, Microsoft "immediately requested that the credentials be removed and launched an investigation to determine the impact to customers," it wrote on its Windows Live blog.