---
April 10, 2012 8:55 AM
CCIE the most prestigious certificate on this planet is expanding its dominance in each and every specialty. Cisco System announced a new track targeting Data Centre known as CCIE Data Centre.
I am so excited to know about these latest developments, especially after the introduction of Nexus Switches there is a need for specialist who can manage complex data center. CCIE data center will equip the networking professionals with all the skills required to design, implement, operate, monitor, and troubleshoot complex data center networks. Products tested in this certification include Cisco Catalyst 3750, MDS 9222i, Nexus 7009, 5548, 2232, 1000v and Cisco Unified Computing System (UCS), and Cisco Application Control Engine Appliance.
The beta version of the CCIE Data Center Written Exam will be available for scheduling and testing at all worldwide Cisco-authorized Pearson VUE testing centers beginning May 1 through June 15, 2012.  And the lab exam is expected to be available in September2012.
Currently Cisco is offering US$ 50 as a discount for the beta exam of CCIE Data Centre.
Some of the topics covered in CCIE Data Center are as follows
General switching technologies
NX-OS with VPC, OTV, Fabric-Path, RBAC, etc.
Storage with Fiber Channel, VSAN, FCoE, etc.
UCS with LAN, SAN connectivity, server profiles, pinning, etc.
Cisco ACE features in SLB and HA deployments.
For further details on please do check this link.
February 20, 2012 12:09 PM
Recently Cisco Systems announced a new program for Cisco CCNA Wireless Certification. Before this announcement we all are aware of Cisco CCNA Wireless Certification exam with 640-721 IUWNE code. This new announcement ensured that new Cisco CCNA Wireless Certification exam 640-722 contains more relevant materials.
Those folks who are already ready or in the processes of final prep to write an exam they don't need to panic as the current CCNA Wireless Certification track 640-721 are available until May 11, 2012.
The new CCNA Wireless Certification track 640-722 IUWNE comprises of the current version of software program such as Autonomous, wireless LAN controller (WLC), and Clients.
So gear up for the new exam and always there is Cisco press to offer self-study guides , let's hope Cisco Press will come out soon with the study material for the new track.
---
November 30, 2011 6:08 AM
An Excellent title not only serves to pass the CCDA 640-864 exam but also a great reference asset just simply because it covers each and every topic in great detail. As other Cisco Press titles this book too follows the same style by stating pit with the "Do I Know This Already Quiz" which give you an idea about strengths or weaknesses in particular topic.
Especially when CCDA exam is much more about understanding the topics from Design perspective, this title serves you to understand the topics in great detail in much simpler and easy to understand language. The greatest thing about this the title CCDA Official Cert Guide is the way each chapter is presented with very detailed out line of "Foundation Topics" in very organized manner. And this title covers the design of Cisco Internetwork Infrastructure from the General Network Design, LAN and WAN Design, Wireless Networks, Routing Protocols Design to Security, Voice and video design.
One more interesting fact I notices is the title CCDA Official Cert Guide covers all the new advancements in Network Technologies, it covers topics such as Cisco Data Center 3.0 Architecture framework, virtualization technologies implied by Cisco Systems on various Cisco devices.
With this title CCDA Official Cert Guide Cisco Systems came out with a new testing Engine for practice exam.  This title comes with a CD which contains the Pearson Cert Practice Engine which allows you to take practice exams as well as the "Do I know This Already?" Quiz. The Pearson Cert Practice Engine is great, it does have some practice questions it would have been if Cisco Press enhanced the test Engine by adding even the practice question which are available only in book at the end of each chapter.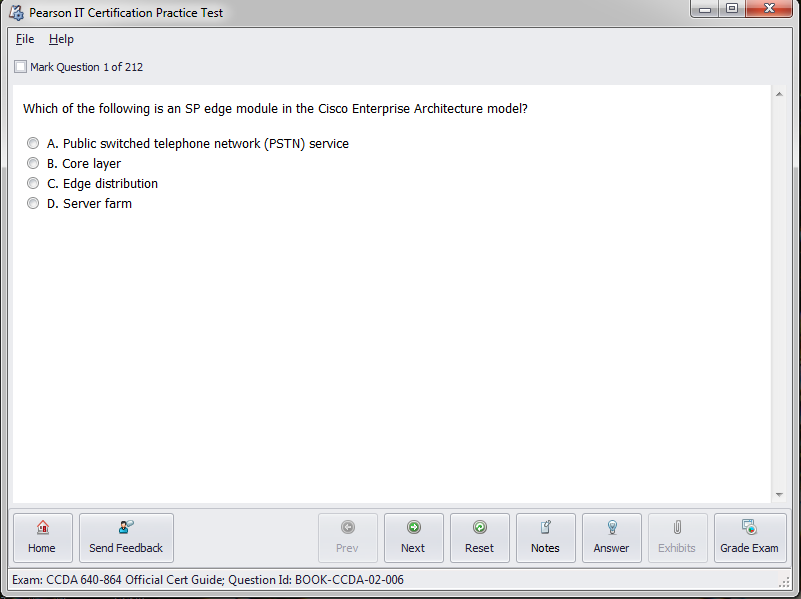 Overall this title is a great asset and for sure a helping guide for those who are planning to pass Cisco CCDA 640-864 exam. I rate this of title 4 out of 5 stars.
---
November 29, 2011 6:39 AM
While designing an IP Telephone Network we need to be aware of few important things such as bandwidth requirements, delay and QOS of schemes. The most important thing while designing an ITP network is the proper capacity planning. Within capacity planning, bandwidth calculation is an important factor to be considered.
By using Cisco Voice Codec Bandwidth Calculator we can determine the bandwidth used by different codec with various voice protocols over different media.
Really a cool tool which eases the task of Network Designers, the only condition to make use of Voice Codec Bandwidth Calculator is you need to have a valid CCO login id.
---
November 29, 2011 5:10 AM
While checking the daily logs in one our Cisco Catalyst 6500 Series Switch I figured out following error "socket SO_UDPCHECKSUM option setting failed error". For the past five years this Cisco Catalyst Switch worked well without any problems, the sudden emergence of this error "socket SO_UDPCHECKSUM option setting failed error" forced me to think what were the last modifications? I figured out the last thing what we did was configurations of few IP SLA's. When I checked Cisco web site it was confirmed the error was generated due to the configuration of IP SLA. We are currently using the IOS Version 12.2(33) SXH8b. This IOS version has a bug.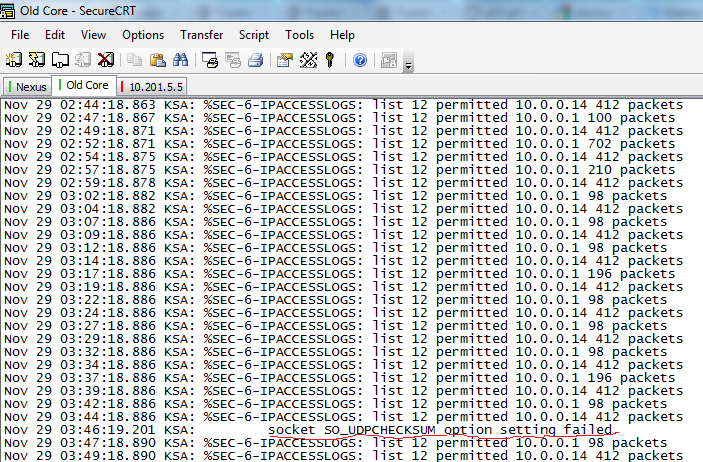 According to Cisco Systems the error "socket SO_UDPCHECKSUM option setting failed error" has no negative impact on the Cisco Catalyst 6500 series Switch. The work around is to remove IP SLA configuration or upgrade the IOS version.
This error appeared for the first time in the IOS version 12.2(33)SXI1 and this bug is fixed in following IOS versions
12.2(32.8.11)SX291
12.2(32.8.11)XJC273.11
12.2(33.2.4)SXI
12.2(32.8.1)YCA273.15
12.2(33)SXI3
12.2(32.8.15)YCA273.10
12.2(33)SXI4
15.0(1)SY
So if you happen to see the following error in your Cisco Catalyst 6500 Series switch don't panic, the bug has least impact on device the only work around is either to remove the IP SLA or to upgrade the IOS of the device.
---
November 26, 2011 5:42 AM
The Smart Call Home is a feature from Cisco System which exists since long time but I noticed this feature quite lately. For the first I heard this feature with the Cisco SUP 720 Supervisor Engine for Cisco Catalyst 6500 Series Switches. With arrival of Nexus 7010 Series Switch and the training "Implementing Cisco Data Center Networking Infrastructure 2" gave me an insight and its importance.
According Cisco System the Cisco Smart Call Home feature continuously monitors hardware and software components to provide interactive technical support. The Cisco Smart Call Home feature is capable of providing range of message formats for optimal compatibility with pager services, standard email and XML based automated parsing applications. Cisco Smart Call Home combines Cisco GOLD and Cisco EEM capabilities to offers detailed diagnostics and real-time alerts, leading to faster resolution of problems.
Some of the benefits of configuring Cisco Smart Call Home are as follows
Higher Network Ability.
Reduced Network TCO.
Improved Network Performance.
Cisco NX-OS does also support Smart Call Home. In coming articles let see how Cisco Smart Call Home works.
---
November 22, 2011 5:04 AM
These days we thinking of establishing a DR site for our organization, I went through various solutions starting from cloud computing to renting a rack space. But Cisco's Containerized Data Center emerged to be an interesting option
What is Cisco Containerized Data Center (CDC)?
Basically the Cisco Containerized Data Center is a 40-foot container, which is capable of housing up to 16 cabinets of 44 RU. Cisco has adopted chilled water cooling system that uses cabinet-level airflow containment rather than a hot aisle/cold aisle design. The Cisco Containerized Data Center comes with an access door at end of the container basically this modular approach allows the containers to either be stacked or deployed alongside one another.
Following are the features of Cisco Containerized Data Center (CDC)
Timely response to dynamic data center needs: Significantly reduces deployment time for new and existing data center initiatives
Flexibility: Can be configured to meet customer-unique business needs
Serviceability: Designed for efficient serviceability and to meet power and cooling requirements
Optimization: Can be placed in either indoor or outdoor environments with the flexibility to deliver the Cisco CDC to multiple locations
Cisco CDC Management System (CDCMS): Integrates multiple components to help ensure the safe and efficient operation of Cisco's modular data centers
A good innovative from Cisco Systems, which definitely provides a fast solution, flexible to way to expand, complement, or even replace traditional fixed, "brick-and-mortar" data centers And even for those who are thinking establishing a  DR site
---
November 21, 2011 5:27 AM
When it comes to Cisco Embedded Event Manager (EEM) on Cisco Nexus platform it slightly differs from the Cisco Catalyst 6500 Switch platform. In Cisco Nexus platform each line card module runs its own instance of EEM subsystem (an EEM Client), which results in handling of EEM events locally by the respective line card module. This in turn frees the supervisor Engine resources from managing the EEM event publication and executing policies across the chassis.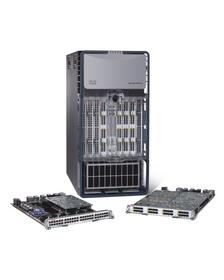 One more great advantage of distributed architecture is it further improves the latency of time taken to invoke the EEM policy execution.
---
November 19, 2011 6:22 AM
Cisco Embedded Event Manager better known as EEM is a powerful feature included in Cisco IOS such as IOS-XR, IOS-XE and NX-OS. The Cisco EEM in simple terms is a technology developed by Cisco systems which allows you to run a script or a set of command upon an event.
The Cisco EEM allows the behavior of a Cisco device to adapt to specific user requirements by allowing scripting, thresholding, proactive actions, data collection and event management inside the Cisco device itself. Using EEM, problems can be identified and resolved automatically in advance by setting event triggers (called Event Detectors) to watch for specific types of situations or thresholds, or run a set of actions periodically.
With EEM, users can capture complex network events and run sophisticated programs on Cisco devices. The version of EEM on most Cisco devices is version 2.1, and the latest version is 3.0 which was introduced in IOS 12.4(22)T. EEM consists of three areas; Event Detectors, Policies and Programming languages.
When a situation is detected by EEM, it uses policies to invoke actions based on the type of event and the configured policy.
---
November 16, 2011 3:56 AM
Last year I was eagerly waiting for the first Cisco Live of Middle East in Bahrain. But it was cancelled and I was disappointed. This year I was wondering when Cisco Systems with come out with their annual Cisco Expo Event. Yesterday while I was talking to one of the Cisco representative I came to know about the Cisco Expo 2011.
Cisco Systems are conducting the Cisco Expo Saudi Arabia, on the 5th and 6th of December 2011 at the King Fahad Cultural Centre, Riyadh Saudi Arabia. This year Cisco came out with a theme "Innovate Together". Well I am sure this event provides a great opportunity to connect, collaborate and communicate with leading IT professionals in the region. Cisco Expo is a platform where we get an opportunity to discuss a variety of topics ranging from global megatrends, their societal and economic impact, to innovation and relevance to the technology architectures.
Cisco System and their partner have planned few presentations and demonstration will focus around the power of collaboration, video, cloud and virtualization, borderless network and emerging technologies that are transforming business to networked enterprises driving business results, productivity, competitiveness and societal change.
So want to be at Cisco Expo Saudi Arabia, register now.
---