---
January 30, 2011 10:21 AM
With addition of new partner program by Juniper Networks helps their partners to build expertise in core areas include security, switching, routing, mobility and cloud networking.
The Continuing Education Program from Juniper Networks has been designed to empower systems and sales engineers by delivering free, flexible training through a variety of on-demand, online formats, with courses that can be selected according to business model and technology interests, for sales and systems engineers.
"Specialized training, education and hands-on experience are critical to the success of our partners and clearly differentiate and validate their expertise in the eyes of their customers and prospects," said Frank Vitagliano, senior vice president of partners-America at Juniper Networks. "We take great pride in our proven ability to enable our partners to grow their business more profitably and build upon their expertise. Partner enablement is a top priority at Juniper and an area we will continue to invest in."
Juniper Network provides training in two tracks namely technical and sales which allows Juniper Partners to build towards specialized accreditations in certain areas of expertise. Currently accreditations are available for data center and switching, and the Juniper plans to add additional accreditations for security and mobility at its annual EMEA partner conference scheduled in May 2010.
"Juniper Networks is always thinking about what's in it for the partner," says Julio Sanchez, executive vice president of National Infrastructure, Fishnet. "Whether it's a new product, program or service, you can count on Juniper to ensure the partner benefit and overall business value is crystal clear. Juniper's commitment to our success is really second to none."
January 30, 2011 5:18 AM
Hay Group has identified top 20 best companies for Leadership. General Electric tops the list, followed by Procter and Gamble and Intel Corporation Accenture is at no 8, Microsoft at no 12, Hewlett-Packard at no 15 and the leading Networking Company Cisco Systems at number 17. It's 6th Year in a row; Hay Group has identified which organizations have the best leadership practices and what we can learn from them
The 2010 featured some new faces among top 20 are include Microsoft, FedEx, PepsiCo and Pfizer while Infosys, IKEA, Zappos, UPS and General Mills have dropped out of the front-runners' listing. To see how the top 20 ranking has changed over the last five years, click here.
The top 20 Best Companies for Leadership
 1  General Electric

 2  Procter & Gamble

 3  Intel Corporation

 4  Siemens

 5  Banco Santander

 6  Coca-Cola

 7  McDonald's Corporation

 8  Accenture

 9  Walmart

10 Southwest Airlines

11 ABB

12 Microsoft

13 PepsiCo

14 Goldman Sachs

15 Hewlett-Packard

16 Unilever

17 Cisco Systems

18 FedEx

19 Pfizer Inc.

20 BASF
---
January 30, 2011 5:05 AM
Even when it comes to Twittering Cisco Systems is leading. Cisco Systems is honored to win 2010 B2B Twitterer of the Year. Cisco Systems at Twitter is doing a great job over past two year. I could see all most all updates from Cisco Systems are twitted, guess who is at number two? it's Juniper Networks. For further info check this blog post. I think Twitter is a key tool for revolution especially in this century. Waiting for what? Start twitting this post who knows you might be among the 2011 Winners.
---
January 25, 2011 10:42 AM
Now CCIE R & S troubleshooting exam is available in virtual lab environment. Cisco added switching features to the CCIE R&S Troubleshooting exam through L2 IOS software on Unix (L2IOU) virtual environment. The new feature was started on January 17, 2011.
The CCIE R & S exam consists of 2 sections – the troubleshooting (TS) section runs for two hours, and the configuration section lasts for six hours. The config section of the lab make use of real physical Cisco Devices in the racks where the virtual lab environment under IOU used by the troubleshooting (TS) lab. The addition of the new L2IOU , the TS lab is capable of both L2 and L3 capabilities in virtual environment.
According to a Cisco Learning Network the CCIE R & S lab exam takers may notice some subtle cosmetic and functional differences between the behaviors of the physical switch and the virtual switch. However, the function of the devices is fundamentally the same, and these differences should not affect the candidate's ability to apply what he has learned to succeed in the lab exam.
---
January 25, 2011 5:22 AM
Good news for all Cisco Certification aspirers, especially for those who are preparing for Cisco CCNA and CCNP Certifications. Pearson Education has developed short quizzes titled "Do I Know This Already" with the assistance of expert authors and trainers from the Pearson Cert Guide series.

This is a Web Assessment Quiz which might test your readiness for Cisco Certification exams. Each quiz helps you to determine the amount of time you need to spend studying that exam topic. A very high score in any quiz is an indication that you can reduce your study time on that topic, while lower scores indicate the need for more detailed focus on that topic. Currently Two quiz sets are live CCNA and CCNP Route. Soon you can expect to see six more coming like CCNP Switch and CCNP TSHOOT.
For more info check this post from Pearson IT.
---
January 24, 2011 5:00 AM
According to Cisco learning network the newly revised DESGN 640-864 and ARCH 642-874 exams will be available at Pearson VUE testing centers by January 31, 2011.
The revised exams are aligned to the new v2.1 DESGN and ARCH courses and cover virtualization and data center design. As previously announced by Cisco Systems the  DESGN 640-863 and ARCH 642-873 exams, which are aligned to the previous v2.0 DESGN and ARCH courses, will continue to be available for candidates through April 30, 2011 and May 11, 2011, respectively.
---
January 24, 2011 4:51 AM
According to Cisco Learning Network the beta version of the CCIE Service Provider Written Exam v3.0 (351-029) will be available for scheduling and testing at all worldwide Cisco-authorized Pearson VUE testing centers. This opportunity is valid from February 18, 2011 and continuing through March 18, 2011.  One great news about the CCIE Service Provider Written Exam v3.0 (351-029) is you can schedule and write the exam on same day. Also all beta exam takers are eligible to take the CCIE Service Provider Written Exam v3.0 (351-029) at a discounted price of 50 USD with full recertification or lab qualification credit granted to all passing candidates.  Candidates preparing for this exam should refer to CCIE Service Provider v3.0 Exam Topics on the Cisco Learning Network for a detailed outline of the topics covered.
You can expect the beat exam results in six to eight weeks after the close of the beta period. Therefore, CCIEs in suspended status with an expiration date before May 31, 2011 should recertify using another exam.  Candidates may only attempt a beta exam once during the beta period.
---
January 22, 2011 12:42 PM
"Jan 22 09:09:33: %EC-SP-5-CANNOT_BUNDLE2: Te1/7 is not compatible with Te2/7 and will be suspended (trunk mode of Te1/7 is dynamic, Te2/7 is trunk)"
If you see the above error especially while creating a port-channel between Cisco 6500 Series and Cisco 3750 E Series switches don't panic. You will see the error when there is a trunking encapsulation mismatch for the interfaces associated with the port-channel. When we changed the trunk settings in the both interfaces the problem was solved and port-channel was established.
When the following error occurred
"Jan 22 09:09:33: %EC-SP-5-CANNOT_BUNDLE2: Te1/7 is not compatible with Te2/7 and will be suspended (trunk mode of Te1/7 is dynamic, Te2/7 is trunk)"
The tenGigabitEthernet 1/7 was configured with switchport trunk encapsulation dot1q. When we removed the command with "no switchport trunk encapsulation dot1q" the problem was solved.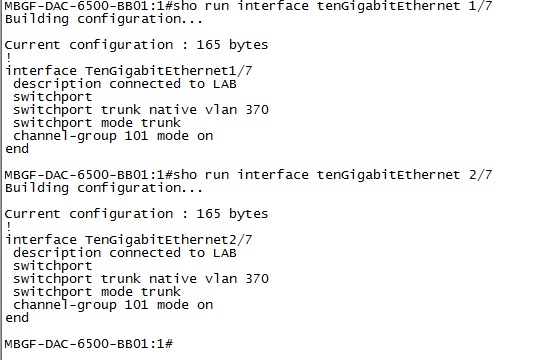 Basically the issue was one link was configured for dynamic trunking and other was a trunk a port without any negotiation enabled.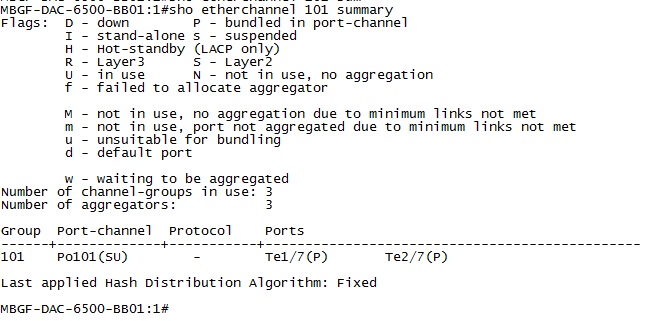 ---
January 18, 2011 11:39 AM
If you are working hard towards achieving Cisco CCNP Switch 642-813 certification exams, private VLANs does comes into picture. Yeah its part of CCNP Switch 642-813 curriculum.  Cisco basically designed Private VLANs (PVLANS) as part of layer 2 security, in normal condition in any given network the traffic is allowed to move unconditionally within a VLAN. What if you want to restrict the movement of traffic with in a VLAN?  Private VLAN (PVLANS) comes into picture.
Private VLAN (PVLANS) are really just sub-VLAN inside a VLAN, they basically allows you to split the VLAN domain into multiple isolated subdomains. When it comes to inter-VLAN routing we need a Layer 3 device to forward packets. The same analogy applies to Private VLAN (PVLANS). They need layer 3 devices such as Cisco Router or Cisco Multilayer Switch.
To make things much simpler, consider a Network environment in which the service provider need to connects servers belonging to different customers to the Internet. These servers must all be able to reach their first-hop router, but for security reasons, servers belonging to one customer must not be able to communicate with servers belonging to another. An obvious design solution for these requirements is to place each customer's servers in a separate VLAN, which also requires the assignment of a separate IP subnet per customer (even if they have only one server).
By creating separate VLANs not only wastes the VLAN IDs but also IP addresses as well. To overcome this Private VLAN (PVLANS) were introduced as a more elegant alternative, allowing multiple devices to reside in the same IP subnet, yet remain isolated from one another at layer two.
In upcoming post we see what terminologies are used in Private VLAN (PVANS) and how they are distinguished.
---
January 6, 2011 9:07 PM
Apple has just released Mac OS X 10.6.6 Snow Leopard update. The update brings support for Apple's Mac App Store, which is launching today. It is a recommended update and it implements hundreds of fixes since the last few updates. The store will allow customers to find and install apps the same way they do with iOS apps. You can get the update from Snow Leopard's Software Update, or directly from the Software Downloads page here.
Currently I am downloading the update and let me see what Apple's Mac App Store is going to offer?
---