---
March 12, 2015 5:53 AM
CCIE
,
Cisco
,
Network
,
Networking
When it comes it comes to CCIE lab preparations most of us talk about the technical resources one should refer, hardly I see some one talks about the non-technical part of preparation. Well I am not trying to reinvent the wheel, yet would like to suggest two titles that will keep you motivated and help you to build a complete CCIE journey strategy.
There was great initiative by two gentlemen Dean Bahizad and Vivek Tiwari both of them are CCIE's, they  understood the pain and come out with an amazing title called "Your CCIE Lab Success Strategy: The Non-Technical Guidebook"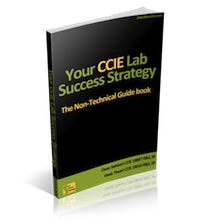 An amazing title, which serves as a personnel coach to some one who is preparing for the CCIE lab, they have crafted their journey in an interesting fashion and does offer lots of tips and strategies one could imagine of. So I certainly recommend to have this in your book self. This book offers a lot and its quite simple and a small book, which can be read in a week's time.
Its been observed we give up the things even before starting the CCIE journey, we are afraid of failure, incompetency, no self confidence, no motivation to move forward, negativity, laziness and much more, in order to over come all these trials once could refer to Tony Robbins " Awaken the giant with in "
Both these titles are quite helpful and will be your best friends for the journey of CCIE.
March 10, 2015 6:30 PM
CCIE
,
Cisco
,
Cisco certifications
,
Network
When it comes to choosing a CCIE track most of the CCIE aspirers are confused, everyday I encounter at least one CCIE aspirers approaching me for an advice. Some times I petty them but there are in need of guidance, so I morally try to support them and guide them to best of my ability.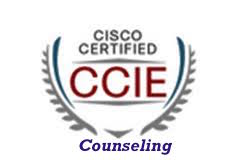 Why are most of them are confused in choosing CCIE tracks?
Its been observed that most of them are confused at the step 1 of CCIE, they struggle to choose a CCIE track for them, some of them try to meet instructor after instructor of different tracks to select the CCIE track, this makes them more confused. Even I have seem some people start with a CCIE track A for few months and then again they change their track to track B, this is not a good sign for some one who already started the journey of CCIE.
I believe most of them want to choose a CCIE track for different reasons like
Which CCIE track is in more demand?
Which CCIE track is easy to pass?
Which CCIE track offers me more remuneration?
Which CCIE track is easy to simulate?
Which CCIE track costs less?
So and so forth, well these are not the valid reasons to select a CCIE track. I strongly believe there should be strong desire and passion towards a particular track, which comes out when you ask the series of questions which mentioned in the article " The Journey of CCIE – Series 1". Yet some people may need some sort of Pre CCIE counseling in selecting a CCIE track and planning their journey.
Well as per my knowledge no one is offering such service, if some one wants to seek any guidance they can reach me out I can assist them in choosing their passions. Yes CCIE is a passion and can be only achieved when some one gives more than 100%. Please do feel free to reach me out, I will more than glad to help you.
---
March 9, 2015 4:42 AM
configuration
Yesterday I passed the Palo Alto Accredited Configuration Engineer (ACE) Exam – PAN-OS 6.0 Version, the exam was quite easier provided you have hands on experience on Palo Alto firewall.
The Palo Alto Accredited Configuration Engineer (ACE) Exam – PAN-OS 6.0 Version is an entry-level exam of Palo Alto Certifications, which tests your knowledge of the core features and functions of Palo Alto Networks next-generation firewalls. The ACE exam is web-based and consists of 50 multiple-choice questions. The exam is not timed, and you can retake it as many times as necessary to earn a passing score.
Those who wants to be an Accredited Configuration Engineer (ACE) Exam – PAN-OS 6.0 Version, they just need to visit Palo Alto education website and get registered. Once done with registration, one can straight away attempt the Accredited Configuration Engineer (ACE) Exam provided he/she has the through knowledge of Palo Alto firewall. If not the best way to master ACE concepts is to register for Firewall Installation, Configuration, & Management (EDU-101 or EDU-201), EDU-101 is available at no cost as a self-paced online learning experience. EDU-201 is instructor-led with lab exercises and is offered through Palo Alto Network Authorized Training Centers (ATCs).
I took Firewall Installation, Configuration, & Management (EDU-101) self-paced online course which is about 6 hours long. The course is quite informative and the instructor has done an amazing job in explaining the concepts in simple language.
Certainly the Firewall Installation, Configuration, & Management (EDU-101) gives any one a good understanding of the concepts, but what about the hands on experience?  You can certainly use the Firewall Installation, Configuration, and Management: Essentials I -Lab Manual for this purpose provided you have an access to any Palo Alto firewall which is not under production. Palo Alto recommends PA -200 firewall for this lab, however if you don't have physical appliances one can make use of Unified Networking Lab for the preparation of the Accredited Configuration Engineer (ACE) Exam. In the upcoming post I will try to shed some light on Unified Networking Lab and how you can make it as your source of preparation.
---
March 8, 2015 4:32 AM
Cisco ASA
,
Cisco Firewall
,
Cisco security
,
Fortinet
,
Security
Recently Cisco announced threat-focused next-generation firewall (NGFW). Cisco is trying to integrate FirePOWER with Cisco ASA to provide the features of next-generation firewall (NGFW). Only time will say how successful Cisco will be capturing the Next Generation firewall market.
Currently we all know Cisco has a very little presence when it comes to Security products, leaders like Palo Alto, Check point , Juniper and to certain extent Fortinet are making their impact and presence in the firewall world.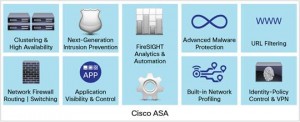 According to Cisco the ASA with FirePOWER Services features these comprehensive capabilities:
Site-to-site and remote access VPN and advanced clustering provide highly secure, high-performance access and high availability to help ensure business continuity.
Granular Application Visibility and Control (AVC) supports more than 3,000 application-layer and risk-based controls that can launch tailored intrusion prevention system (IPS) threat detection policies to optimize security effectiveness.
The industry-leading Cisco ASA with FirePOWER next-generation IPS (NGIPS) provides highly effective threat prevention and full contextual awareness of users, infrastructure, applications, and content to detect multivector threats and automate defense response.
Reputation- and category-based URL filtering offer comprehensive alerting and control over suspicious web traffic and enforce policies on hundreds of millions of URLs in more than 80 categories.
AMP provides industry-leading breach detection effectiveness, a low total cost of ownership, and superior protection value that helps you discover, understand, and stop malware and emerging threats missed by other security layers.
I do expect Cisco may have some impact on the market share, especially after acquiring Source Fire things may change the trends for Cisco. Cisco is trying to add the rich features and flavors of Source Fire products into its ASA firewall. Once I get an access to their Next Generation Firewall it will be much easier to comment on the services Cisco is offering and can be compared with their competitors.
---
February 28, 2015 9:18 AM
CCIE
,
Cisco
,
Network
There is always an end to every journey, so this will be the last series I am going to write on my journey of CCIE, I will come back with articles in future that may hit the topics of CCIE Routing and Switching exam. But as a series this will be the last one.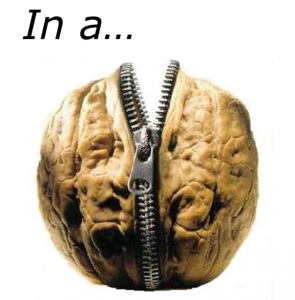 Lets summarize all the ten series in this post, so that if some one wants to access all the previous series he/she may use the links mentioned here.
Series 1 – The power of questions was discussed and why it is important to ask empowering questions before starting a journey of CCIE.
Series 2 – The important of selecting the study material for the preparation of CCIE Lab and I highlighted some of the well-known resources one may opt for.
Series 3 – The well-known work books available and quite popular among CCIE aspirers.
Series 4 – In this article we reviewed Narbik R&S Workbook Bundle v5.0 and I gave my personel opinion about this bundle and why I opted this for my preparations for the lab.
Series 5 – We reviewed INE's CCIE Routing and Switching version 5 workbooks and the great thing about the INE offers with this workbook and the virtual support they render for practicing their workbooks.
Series 6 – We discussed about the importance of having a Study plan for the journey of CCIE and what are things we need to consider while planning our preparations.
Series 7 – The importance of having a study partner and how it helped me to achieve my CCIE, I always recommend to have study partner.
Series 8 – The power one could have by challenging himself is awesome, so waiting for? Challenge yourself and achieve what you want.
Series 9 – The importance of following one's passion is very to key to choose the track what you want to attempt.
Series 10 – How anyone can take control of their CCIE preparations by scheduling the lab, human brain supports remarkably when there is a target ahead. So schedule the lab feel the change.
I wish you all the best and I am pretty sure hard work never goes into vein, irrespective of the lab result the journey of CCIE it self teaches a lot.
---
February 25, 2015 4:43 AM
CCIE
,
certification
,
CIO
,
Cisco
,
Cisco certifications
,
CTO
Sometimes we tend to get out of focus and don't take our preparations seriously, it happened with me many times. We were at our peak, but suddenly for obvious reasons we lost the interest. This situation is really hard to overcome and many people give up at this stage which is so sad.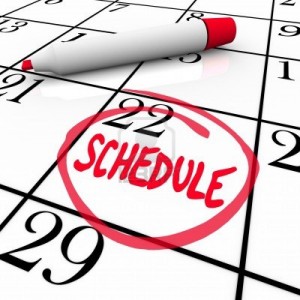 The best way to overcome this phobia is to schedule the lab and pay for it. This huge step makes life easier in terms of preparations. Your life now evolves most of the times about the lab and the preparations for the lab. You live each and every day not only thinking about the lab but also finding the ways to overcome the challenges you face. So that you are ready to take the challenge in more optimistic way.
So whenever you feel you are getting out of focus and cannot concentrate, then take a break, monitor your progress, estimate the time you need to get ready for lab, and then schedule the lab and pay for it.
By doing so you are empowering your brain to focus more on the lab rather than the distractions. So schedule you lab and enjoy the journey.
---
February 24, 2015 4:50 AM
CCIE
,
Cisco
I have been asked by many networking professionals to choose which CCIE track? As we all know Cisco is offering CCIE tracks in CCIE Routing and Switching, CCIE Service Provider, CCIE Data Center, CCIE Security, CCIE Collaboration and CCIE Wireless.   Cisco will never come out with these tracks if there was no value for any particular CCIE track. Hence there is no point in either asking or following what others are doing, its been observed some of the Networking Professionals failed to follow their heart rather they go with the trends or what their peers are doing. This is not a right approach. Remember in the first post we asked ourselves why do we want to be a CCIE? This question should give you a clarity and reason to focus.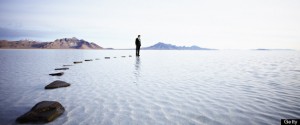 So its better not to follow the mass, follow you heart, drive by your passions. When you do this, the journey of CCIE becomes interesting and easier. When you follow your passions, you have zeal to excel, reason to conquer and motivation to move forward.
While I was attempting to CCIE Routing and Switching Lab exam, most of my professional friends advised me to go with CCIE Data Center, simply because there was a huge demand for CCIE Data Center and there are very few Data Center CCIE's. Thank to Almighty I followed my passion, followed my heart and attempted the track on which I have good experience and understanding of concepts and I passed my lab.
When you choose a CCIE track, ask yourself what track you are personally comfortable with, in which area you have an experience. Then go for it. Then only the journey becomes easier and interesting.
So follow your passions and live your dreams.
---
February 23, 2015 4:41 AM
CCIE
,
certification
,
CIO
,
Cisco
,
Cisco certifications
,
CTO
Excuses are mother of failure; it's a normal human tendency to find excuses to delay many things in their life, be it spending time with their family or even preparations for certifications. We always find a way to run away from this.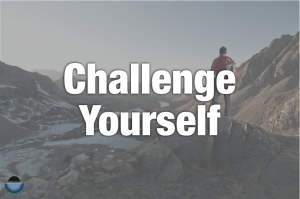 The best thing is to overcome this drawback is to "challenge yourself". Once you challenge yourself, your self-doubt / your excuses will vanish and your brain finds a way to accomplish the challenge both sub consciously and consciously.
The biggest challenge all married persons face is the time, better make your better half part of this project. So he/she can support you in the best possible way. You can never run away from responsibilities as employee/father/ husband or wife. You have to fulfill them and an ideal situation will never arrive, so better challenge yourself.
Many great leaders / CIO, s /CTO,s are much busier then us, yet they achieve more , may be it's a good idea to read a biography of a great achiever, this may give you an insight and motivation to take up the challenge.
Once I challenged myself I found myself not wasting time on unwanted things, even while driving either to office or home I used to listen either to INE's Advance Technology Class videos or listening to an interesting Cisco Live video related to CCIE.
So buckle up and challenge yourself.
---
February 22, 2015 5:03 AM
CCIE
,
Cisco
,
Cisco certifications
When it comes human brain it wonders a lot and its hard to focus for a long time, this condition is true especially when you are preparing alone for CCIE. To over come this challenge it's always better to have a good study partner. There are many benefits of having study partner. My self and my study partner spent countless hours in coffee shops, study room and on phone discussing our progress,practicing Narbik/INE workbooks, helping each other in understanding the concepts and much more.
We were quite adamant and focused on what we need. We were monitoring each other's progress and pointing out the strong areas and the weak areas. We worked hard and helped each other to overcome the weak areas. There are many benefits of having a study partner some of them are as
Monitor each other progress
Guide each other
Get awareness about your weak areas.
Accountable to your study partner
Motivate each other
Technical talks
I strongly recommend having a great study partner.
---
February 20, 2015 7:42 AM
CCIE
,
Cisco
,
Network Technology
So far we were taking about the initial plan one should have to start the journey of CCIE, we went through why we want to be CCIE? We did question ourselves few questions and then we were aware of the major Vendors offering study materials and we did reviewed INE and Narbik workbooks.

The next important thing I personally feel is to make a complete plan for the CCIE journey. This gives you the motivation, accountability and a reason to peruse CCIE. It's a know fact that when someone writes down his goals and the path to reach towards his goal his success rate is over 70%. So I strongly recommend to make one detailed plan with timelines, which may comprises of the following
Study Materials to be used
Study Partner (I will talk about this in detail in next post)
Study plan (what will be the first step with CCIE study materials)
When to schedule the lab?
How to practice the lab?
What is failed to pass the lab.
I have posted one detail project plan for this in Cisco Learning Network, I encourage to have a look at the plan I followed.
Yes I took CCIE as a project and monitored my progress. Everyday night just before going to the bed I used to ask myself
"What did I do today to get closer my dream of CCIE?"
I strongly believe, mental preparation and accounting is very important in the journey of CCIE. So better have your own detailed plan for the journey of CCIE
---