---
April 29, 2015 4:50 AM
APM
,
Cisco ASA
,
Cisco Firewall
,
Cisco security
,
IPS
,
Sourcefire
The Cisco ASA CX Context-Aware Security, Cisco Prime Security Manager and Cisco ASA Intrusion Prevention System are no more sold by Cisco, Cisco recently announced End of Sale for the above Cisco Security Products. With the acquisition of Source fire, Cisco is powering up their Security Appliances like ASA with FirePOWER Services.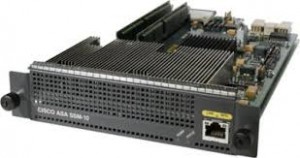 Those who are still using the traditional ASA CX Context-Aware Security, Cisco Prime Security Manager and Cisco ASA Intrusion Prevention System are advised to migrate towards to Cisco ASA 5500-X and 5585-X with FirePOWER Services. These ASA bundles are capable of delivering the power of ASA firewall with Sourcefire threat and advanced malware protection. Cisco is trying to capitalize on the these three things to make there mark in Next Generation Firewall market segment. Also Cisco is replacing the Cisco Prime Security with Cisco FireSIGHT Management Centre to mange the new ASA 5500 –X and 5585-X Appliances.
April 27, 2015 6:14 PM
100 GbE
,
CTO
,
firewall
,
Juniper Networks
,
Service providers
Juniper Network claims, with addition of new hardware updates for the Juniper Networks® SRX5800 Services Gateway makes it's the industry's fastest firewall. According to latest press release by Juniper, the Juniper Networks® SRX5800 Services Gateway is capable of delivering Internet Mix (IMIX) firewall throughput up to 2 Terabits per second (2 Tbps).
Juniper added third-generation input/output cards, an enhanced midplane chassis and third-generation system control boards – to the SRX5800. The input/output card supports two packet-forwarding engines (PFE), a high-density configuration of 2×100 GbE and 4×10 Gbe high speed interfaces. The third-generation input/output card is capable of delivering 240 Gbps of bandwidth, double the bandwidth of the previous hardware card.

"As the threat landscape continues to evolve and a variety of devices increasingly flood the network, companies are forced to not only meet network performance demands but also ensure they have efficient, fast and scalable protection in place," said Christopher Hoff, vice president and security CTO at Juniper Networks.
Well I believe these new announcement will certainly create healthy competition in the service provider market segment, and this is going to benefit large enterprises and service providers in long run.
---
April 26, 2015 7:02 PM
ACS
,
cisco ACS
,
Email filtering
The other day I was integrating Cisco Iron Port ESA with Cisco ACS Server for AAA, I was thinking of utilizing Cisco's power Tacacs+ protocol, to my surprise Cisco Iron Port ESA doesn't support Tacacs+. The only option available is radius and it does not provide the granularity and control over the Cisco Iron Port ESA.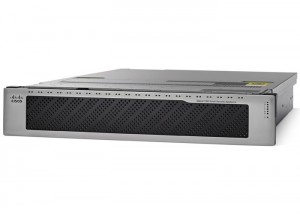 After Cisco acquiring Iron Port in 2007, I thought Cisco will further enhance this product and include Tacacs+ features but unfortunately they failed to do so. Being a very powerful email gateway Iron Port offers great features in terms of Anti Spam, Email filtering, email redirection and many reach features, which are customizable as well.
Also there is no proper documentation on how to integrate Cisco Iron Port ESA with Cisco ACS Server.
---
April 25, 2015 8:15 PM
CCIE
,
Cisco
,
Cisco Press
,
IOS
,
IP Routing
,
MPLS
Starting May 22nd 2015, CCIE Service Provider version 4.0 is making the debut, like other CCIE written exams, the Cisco CCIE® Service Provider Written Exam (400-201) version 4.0 lasts for two hours and one can expect 90-110 questions. These questions are designed to validate how a Service Provider Professional is capable of designing; implementing, diagnosing and troubleshooting complex Service providers network infrastructures and services based on dual stack solutions (IPv4 and IPv6).
The Cisco CCIE® Service Provider Written Exam (400-201) covers following 6 domains
Service Provider Architecture and Evolution
Core Routing
Service Provider Based Services
Access and Aggregation
High Availability and Fast Convergence
Service Provider Security, Service Provider Operation and Management
Since a dedicated title from Cisco Press is not yet released, following Cisco Press titles can be used as the reference for the preparations of the CCIE® Service Provider Written Exam (400-201)
IP Routing on Cisco IOS, IOS XE, and IOS XR: An Essential Guide to Understanding and Implementing IP Routing Protocols
MPLS Configuration on Cisco IOS Software
Cisco Live presentations are also great resources for the preparations; you can find more details about them on the INE CCIE Service Provider v4 Kickoff classes. If you have an access INE All Access Pass you can watch those videos or attend the class live on line.
I wish all those early exam takers all the best. Those who are new to CCIE journey, I encourage them to read the post I wrote about why do I want to be  CCIE ?
---
April 24, 2015 5:05 PM
CCIE
,
Cisco ACI
,
Python
,
SDN
Other day I was attending the Online CCIE Community event organized by Cisco Systems, the event was hosted by Jeanne Beliveau-Dunn, Vice President and General Manager of Learning@Cisco and there were two amazing speakers
Dave Mallory, Chief Technology Officer, Learning@Cisco, CCIE
Yusuf Bhaji, Senior Manager, Global Certifications, CCIE
According to Yusuf Bhaji, Cisco will integrate SDN into all of the CCIE Certifications tracks.
Since a new version of CCIE Service Provider is available from the third week of May, all the CCIE aspirers will experience the SDN in CCIE Service Provider exam in form of Cisco Evolved Programmable Network ( e.g. ASR1k/9K, ME3600, etc)
Cisco is also considering to add Cisco ACI ( eg Nexus 9k, AVS) in the next revision of CCIE Data Centre.
However tracks like CCIE R&S, CCIE Security, CCIE Wireless and CCDE will be aligned with Cisco APIC-EM, Open SDN Controllers, WRL Controllers and the SDN content is expected to be included in next revision. Still the dates or the time lines are not known.
I believe it's a good time for Networking professional to focus on SDN, start mastering scripting languages like Python. For certain SDN and Network programing is going to emerge and those who are already skilled with these skill sets can be seen in more demand.
---
April 24, 2015 4:06 PM
ASA
,
Cisco
,
Firewalls
,
Gartner
,
Magic Quadrant
,
Network firewalls
According to the recently released Gartner's latest Magic Quadrant for Enterprise Network Firewalls report, Palo Alto Networks leads the Magic Quadrant for the fourth consecutive year. They share this honor only with checkpoint. I was expecting Cisco with their Fire power services would make some impact at the Enterprise market yet they failed.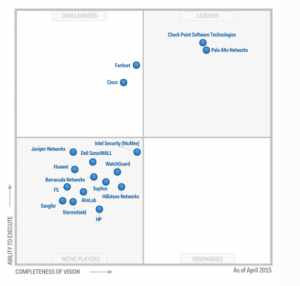 Palo Alto being an innovator into Next Generation Firewall certainly gave them the edge to lead. So far my experience with Palo Alto compared to their competitors in the Next Generation Firewall is far much better, I have experienced some of their competitors Next Generation Firewall fails miserably especially when we turn on the advance features like content filtering,  IPS and so on.
This is not the case with Palo Alto Networks next generation firewall. However Palo Alto have to invest on their training development program not only for their partners but also for Security Professionals who wants to excel on Palo Alto certifications. The report can be downloaded at http://connect.paloaltonetworks.com/gartner-mq-2015.
---
April 20, 2015 6:49 PM
NSS Labs
,
Palo Alto Networks
The recently released Next-Generation Intrusion Prevention System (NGIPS) Test Report by NSS labs recognizes the Palo Alto Networks Intrusion Prevention System (IPS) service for its strong security efficiency. NSS Labs performed an independent test of the Palo Alto Networks PA-5020 PAN-OS v6.1.1 with the Next Generation Intrusion Prevention System (NGIPS) Methodology v1.0.

Source: NSS Lab Report downloaded from Palo Alto Networks 
We all know Palo Alto is making there mark when it comes to Next Generation firewalls and surpassing most of the leaders in the NG Firewall domain. The test report released clearly states that Palo Alto Networks PA-5020 was the only product that blocked 100% of the live exploits during NSS lab test. This kind of report certainly creates huge expectations from Palo Alto Networks and who knows they may dominate the Next Generation IPS domain.
Mr. Vikram Phatak, the CEO of NSS Labs says
Exploits being used by Threat Actors in active campaigns are the most likely source of compromise that enterprises face every day.  The Palo Alto Networks PA-5020 was the only product that blocked 100% of these live exploits during our test, and 98.8% against all exploits, earning a recommendation by NSS Labs for security effectiveness.
The complete report can be downloaded from the Palo Alto networks website. Lets wait and see who is going to dominate the NG IPS Segment in coming years.
---
April 19, 2015 5:00 PM
APM
,
application
,
cloud
,
IPv6
,
Network
,
REMOTE
,
SECURE
,
Ssl vpn
,
SSO
,
virtual
,
Wireless
A BIP-IP Access Policy Manager, popularly known as BIG-IP APM is capable of securing applications, network and even cloud environment in a flexible way, and even it provides high performance access to your applications and network. The BIG-IP APM also provides quite informative insight of who is on your network or cloud, what applications they are access with what devices, from where, and what time they are trying to access and simultaneously maintaining unified, context-aware, policy-based control of their access irrespective of weather it's a remote, local, web, wireless or a cloud access.
BIG-IP APM is available in three deployment options
Add-on module for BIG-IP Local Traffic Manager ( LTM)
Can be installed and run on BIG-IP LTM Virtual Edition.
BIG-IP Edge Gateway.
BIG-IP APM comes our with many features like
AAA Support
IPV-6 Ready
Single-Sign-On (SSO) Enhancements
Real-time Health Data
Supports SSL VPN
---
April 12, 2015 5:01 AM
Amazon
,
Android
,
Google
,
Mobile
,
Palo Alto Networks
,
Password
,
samsung
It's been estimated that almost half of Android devices are prone to newly discovered vulnerability "Android installer hijacking". This vulnerability is capable of allowing third parties to access an Android device and empowers them to install their own surveillance malware; even they can steal the personnel data from an Android device.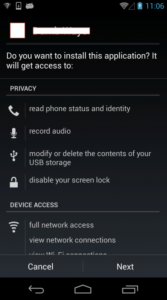 Picture Courtesy: Palo Alto Networks
The Palo Alto Networks researchers discovered this vulnerability and according them, this vulnerability triggers only when an Android app is either downloaded from any third party app store or when users clicks on the advertisements displayed by the app.
The summary published by Palo Alto is as follows
Android Installer Hijacking allows an attacker to modify or replace a seemingly benign Android app with malware, without user knowledge. This only affects applications downloaded from third-party app stores.
The malicious application can gain full access to a compromised device, including usernames, passwords, and sensitive data.
Palo Alto Networks worked with Google and major manufacturers such as Samsung and Amazon to inform them of the vulnerability and issue patches for their devices.
The suggestion from Palo Alto Networks is to install a vulnerability scanner, which Palo Alto Networks developed especially for this vulnerability.Pick up the free installer from the Google Play Store. The only way to avoid being affected by these kinds of vulnerabilities is to download the apps, which are available in Google Play Store.
The complete report can be read at this link.
---
April 5, 2015 8:15 PM
firewall
When it comes to migrating towards Next Generation Firewalls like Palo Alto firewall, the task becomes quite challenging and tedious. It's not easy and practical to migrate rule by rule from the traditional firewall to Palo Alto next generation firewall. Under these circumstances the migration tool, becomes quite handy and makes the life of Network Security Engineer quite easier especially when this tool is capable of migrating various firewall rules, addresses and service objects to a PAN-OS XML config file, which can be imported into a Palo Alto Networks next-generation firewall. This stands true if the rules are few and one knows how Palo Alto firewall works.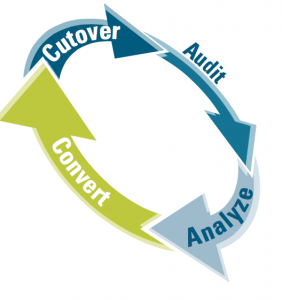 Recently Palo Alto Networks announced the Migration Tool 3.0, which comprises of the following features.
Third-party Migrations to a Palo Alto Networks firewall
Adoption of App-ID and User-ID
Policy optimization to clean and improve policies and objects
Consolidation of third-party firewalls into multiple virtual systems
Centralized management with Panorama
Despite of migration tools from Palo Alto, the task is quite complex, often we see people ending up going with Professional Services of Palo Alto. If the migration becomes easier with these kinds of tools it certainly adds value to business and one can debate of the flexibility of the Next Generation Firewall offers.
---