Aug 11 2009 6:40AM GMT
Posted by:
Yasir Irfan
Tags:
In one of my past posts, I mentioned about the Scrutinizer netflow analyzer, still I am testing some more netflow analyzers . Manage Engine recently released the latest version of its Manage Engine Netflow Analyzer 7.5.
So I though let me try the demo version of Manage Engine Netflow Analyzer 7.5, the new version features a customizable administrator dashboards allows an IT administrator to monitor the critical parts of the network infrastructure.
The new  Manage Engine Netflow Analyzer 7.5 's Site-to-Site traffic monitoring capability helps businesses track network traffic patterns between separate physical locations, ensuring business-critical applications have the right amount of bandwidth allocated for maximum performance. This level of understanding is vital for the day-to-day performance of existing applications, as well as for planning infrastructure growth. It is also key to IT departments that chargeback business units for the volume of network traffic generated, and for service providers who bill customers based on volume and speed.
Some of the features of Manage Engine  Netflow Analyzer 7.5 are as follows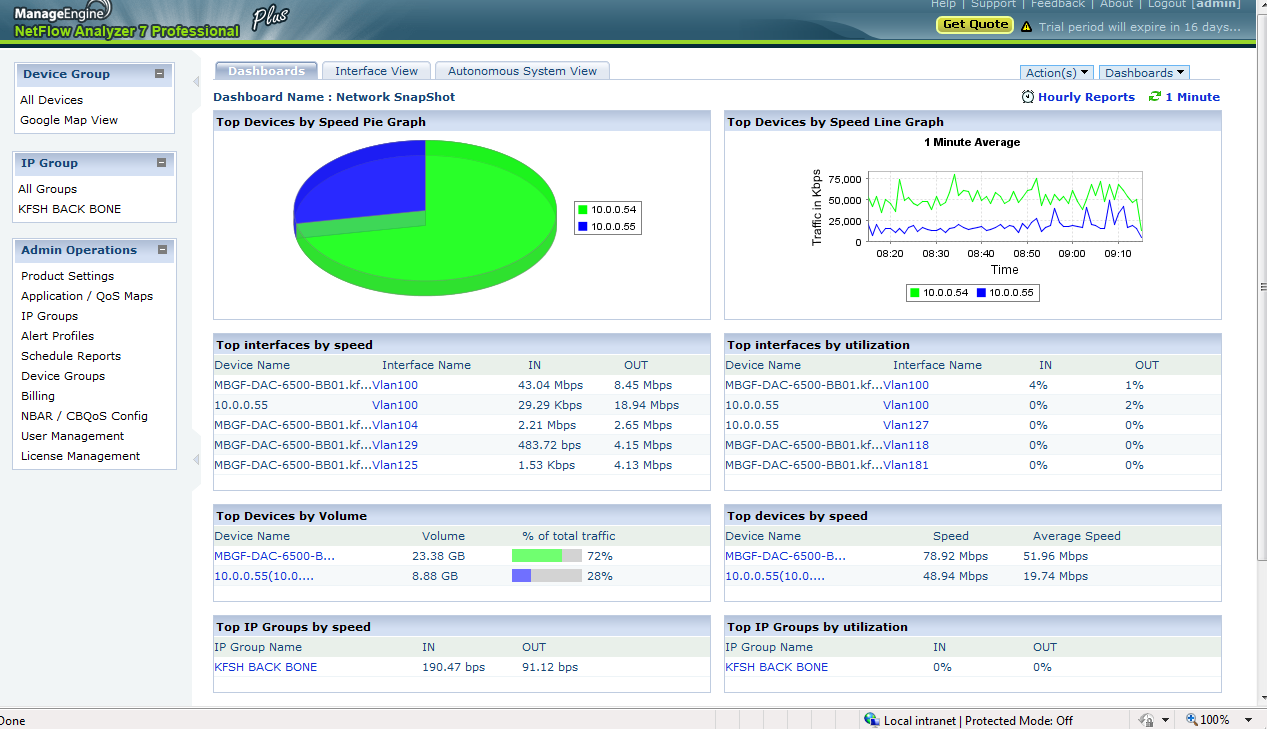 The Manage Engine Netflow Analyzer 7.5 is worth trying the demo version for 30 days.  The good thing about the Manage Engine Netflow Analyzer 7.5 is the enhanced reporting tool, customizable dash board and ease to manage and install.