Oct 8 2009 10:10PM GMT
Posted by:
Yasir Irfan
Tags:
Cisco Systems have come up with a security appliance which is a dedicated antispam, antivirus and antiphisihing appliance which virtually eliminates email threat right out of box. Cisco named this security appliance as The Cisco Spam and Virus Blocker, which is aimed at small business segment and can support up to 250 users. More over the SC Magazine has awarded all star rating for the Cisco Spam & Virus Blocker i.e. 5-star rating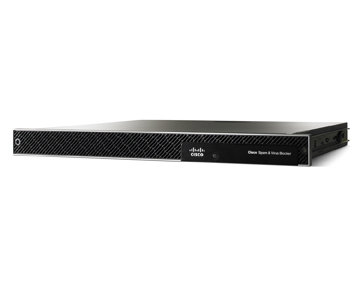 The Cisco Spam and Virus Blocker acts as an email gateway and message transfer agent, typically deployed between the internet edge and the email server. The appliance secures email using anti-malware, anti-spam and content filtering.
The good news is Cisco Systems is offering a 30 days money back guarantee and if you are among first 100 customers to fix an appointment chances are high to receive an iPod shuffle.
Some of the salient features of Cisco Spam and Virus Blocker are as follows
·         Protects small businesses by providing powerful protection against spam, viruses and other email threats to secure your network and business data while improving productivity.
·         Stops spam right out of the box, unlike other products that require ongoing and time-consuming administration to work effectively.
·         Reduces operational costs through simple setup in minutes and continuous automatic updates.
·         Enhances the performance of networks, servers, and computers by helping eliminate unwanted email.
·         Provides peace of mind with a complete solution including hardware, software, updates, and product support in a single package.
Overall the Cisco Spam and Virus Blocker is an impressive device as an entry point into the small business market. Smaller organizations with the budget and need for granular security options can enjoy the full featured enterprise-class nature of the product, as well as the support.