Apr 22 2012 1:24PM GMT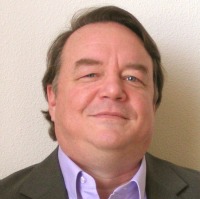 Profile: James Murray

 Best practices can be used for good or to maintain political power in the network.  How do we create strong healthy best practices in modern network architecture?

The first thing to understand is that there are a 1000 ways to do anything in technology.  The second thing to understand is that of those 1000 ways, there are only 3 or 4 ways to do it right.  The business requirements of the organization determine what is the right way to build healthy technical best

practices.  The job of the network architect is to translate the business requirements into technical requirements.  Then finally best practices become the recommendations to maintain the integrity of the technical requirements of the network.  Understanding the business requirements of the network becomes the key to understanding the best practices of the network. 

The business requirements ultimately are the responsibility of the CEO of the organization.  The CEO owns the business vision of the organization.  Based on that vision, strategy… goals and tactics are created.  Based on these the business requirements are created.  Once the business requirement is created a technical requirement can be translated.

Here's an example:

The business is a small manufacturing company that creates customer cabinetry.  What is the technology that should be put in place?   

Well really it depends…  For every person that reads this article there are probably at least two different technical strategies.  Determining the right technology requires a better understanding of the business. 

So let's give more information…  The business has two sites.  The first is a show-room where the sales team demonstrates examples of their products to the customers.  The second is a manufacturing site where custom parts are created for each customer job. 

With a little more detail, the number of technical options reduces, but are you able to build technology now?  Here's some more information.  The sales process involves following a lead.  Walking onto a customer site, creating a cad drawing based on the dimensions measured on site.  Based on a cad drawing the sales person will create an estimate for the buyer.

 

Is this enough detail to create the technology?  I think we need to ask further questions.  A business requirement should include three variables:

So now the owner gives you more details:

While on the customer site the sales person should be able to give the buyer a bid within 1 hour
The bid will be accurate and based on present inventories

The bid will give the buyer an accurate cost that won't change

The bid will give the buyer an accurate date when the job will start and end

The workers building the cabinetry will only make one visit to the site to complete the job

With these types of specific requirements the network architect is able to begin understanding the specific business requirements that will need to be supported.

 

These requirements can be translated into detailed technology requirements and best practices.

 

The more details about the business, the more accurately the architect can design the system.

 

Best practices fall into place as obvious components to maintain the integrity of the network.

 
By drawing out the business requirements from the owners, executives, managers and even the staff best practices become strong healthy ways to maintain network integrity.  When based on strong business requirements, best practices make sense to both the technical and non-technical experts in the organization.