Jan 26 2012 5:48PM GMT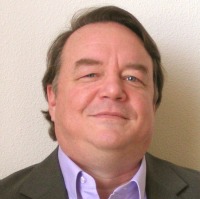 Profile: James Murray
Disaster recovery and system redundancy are terms that are familiar to the network architect.  Sometimes we get it right and sometimes we get it wrong.  The equivalent business principle is business continuity.  Recently in Seattle we dealt with a difficult storm.  Major snow storms are rare in the area so resources and planning for these events are minimal.  As a result a mild three day storm in the Seattle can be is devastating unless you own an auto body repair shop.  This may be due in part because the natural human nature of people is to avoid spending resources and time thinking about difficult and infrequent problems.  When building modern network architecture plans are incomplete when they don't include considerations for disasters, technical failures and business continuity solutions.   
A few years ago one of my Seattle IT clients wanted to update their email systems from Groupware to Exchange.  This is not an uncommon request.  The company had 13 offices across the Northwest including Idaho, Oregon and Washington.  The company has offices in Seattle but their data center is in a small town south of Seattle.  When I drove down to the data center I noticed signs pointing out the evacuation paths in case Mt Rainier (an active Volcano) should erupt.  I was struck by the incongruity of a data center, for a major multi-million dollar company, built near one of the most active volcanoes in North America.  Before scoffing consider that the likelihood of eruption is high enough that the state has invested resources and created an evacuation plan for when the volcano erupts. 
So let's say this volcano erupted what happens to the revenue of the organization? 
This is the question business continuity planning answers for the business owner.  Recently I'm discussing this problem with Peter DiSantis.  Peter works with a Seattle business association we both belong to, called BizEnrich.  Peter heads up a BizEnrich Business Continuity committee focused on this question of how to maintain business revenue during and after a major business disaster.  In his blog article titled Continuity is Essential to your Business!  Peter discusses issues around disaster recovery considerations that we as IT Consultants and technical architects should also be thinking about.
When I talk to my clients about the subject I start with a question about the smallest denominator.  Then the questions encompass more and more scope.  For example: 
What is the process when a file is lost?
What is your process if a drive is lost?
What is the process if a server is lost?
What is the process if the site is lost? 
Often this is the first time these questions have been asked.  Those that have asked these questions in the past, seldom have up to date answers.  This is because as the business grows, the company also outgrows its own technology without realizing it.  Yesterday's answers are often inadequate for today's problems. 
One client when asked, "What is the process if the site is lost?" responded… 
"We take the insurance on the business and we retire to Hawaii. 
This is actually not just a joke, but truly a legitimate answer a real business problem.  This is a very simple solution that a business transition expert might even applaud.  
More recently I've been working with Cloud providers like Fuse Networks to provide a remote solution to the problem of disaster recovery.  A cloud provider like fuse networks can provide an offsite solution that will not be affected by a local disaster.  These hosting providers can provide hosted software and/or platform services as well as hosted telephony solutions for their customers. 
In Seattle, IT consulting plans must deal with lots of unusual and potentially devastating natural disasters.  Not just famous for its rain the problems can include major flooding, traffic problems due to snow and ice storms.  Combine this with the risk of volcanic eruptions.  You may not have to deal with volcanoes but each area has its own natural disaster potentials to consider.  Business continuity should be a major consideration for the architect developing a modern network architecture disaster recovery plan is essential when protecting the core business data.
I'm curious how your organization handles business continuity planning.