Dec 11 2011 10:58PM GMT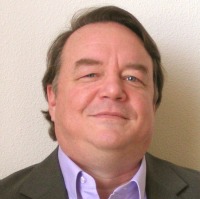 Profile: James Murray
In my conversations with clients this week something came out.  That something was one of those unmentionable subjects that many business owners are uncomfortable talking about.  There are three forms of political power in any business.  I'll call them authoritative, charismatic and technical.  Technical power can be held by the accounting department or manufacturing or any department.  Every owner I meet agrees that the technical department is a poor wielder of their political power.
  Often that political power gets in the way of doing good business.  I'm sorry to say that often the modern network architect is guilty, along with the IT department, IT Support teams and even
IT Consultants
of misusing that power.  Leaving many business owners feeling like IT Hostages 
70% of IT failure is actually caused by human error
Nobody becomes good at Technology without making errors.  The best developers, project managers, support technicians and technology experts in general make lots and lots of errors throughout their career.  So it's no real surprise that a lot of the software, server and other types of technical errors happen.  Yet how often do we blame a problem on the hardware or the software instead of the technical team where the blame really belongs?  I am always surprised at how a worried technical expert will try to cover up why a technical failure.  Often there was nothing that the expert could have done.  It's almost like technical experts have no understanding of how business really works. 
We really aren't fooling our business counterparts when we try to cover up the failure.  As you read this example ask yourself if the business owner is really fooled.  
Business owner:  Why is this failing?
Technologist:  I think it's a hardware failure…
Business owner:  If we replace the hardware will that fix it?
Technologist: I think it will
Business owner:  If the problem is the hardware, then I want it replaced.  Will that work?
Technologist: I think so…
Business owner: Yes or no… will it fix it?
Technologist: Yes it will 
Now move forward 6 months.  The hardware is replaced and the failure is still occurring.  The business owner comes back.
Business owner: So why after replacing the hardware is it not working?
Technologist:  It's working much better…
Business owner:  I agree, but the systems are still failing, I wanted it fixed?
Technologist:  I think the problem is that there is more demand on the system.
Business owner:  …and…???
Technologist:  The new growth is taxing the system.
Business owner:  Why didn't you account for that?
Technologist:  You should have mentioned that growth would be an issue.
Business owner:  If the business hadn't grown, would these failures be re-occurring?
Technologist:  You asked me to fix a problem that was occurring 6 months ago.  Now I believe we have a new problem.  If we had factored in business growth 6 months ago, we may not be having this problem now.
This cycle can go on and on with the technologist trying slip away from accountability.  In the first scenario, the technologist had no idea what was wrong.  Nor did the technologist know how to handle the problem.  So the technologist made up something.  The owner knows that what he/she is being told doesn't make sense.  The technologist keeps digging a deeper and deeper hole.  Often what ends up happening is that finally the technology falls over.  Then either someone like me is called in to fix the problem or the business fails. 
The technology architect needs to build business technology systems with accountability.  The modern network is now built with systems that measure, track and report the problems on the network.  How often though do the reports for these systems make it too the business owner in a language the owner can understand?  It's obvious when the network fails that something is wrong.  It's important for the modern network architect to build in the check and balance systems into the network and share responsibility for managing those systems with the owner and management team.