Mar 16 2012 11:20PM GMT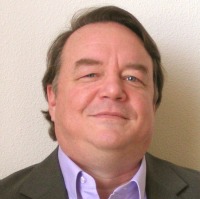 Profile: James Murray
There seems to be a common misunderstanding for IT Support companies and IT Departments.  When is a technical problem really a Business problem?  Not understanding the answer to this question means that sometimes the IT Support team makes a decision for the
company should have been made, in my opinion, by a member of management not an IT Technician.  As modern network architecture moves more and more into cloud architecture many of these decisions are being identified a little more clearly.  Scalable network architecture will always require policies and procedures be included in
modern network architecture
. 
Back in the Cowboy days of technology there were no rules.  So everyone was really just guessing. 
"…Oh the server needs a reboot after patching…," says the technician.
"No problem, go for it." Says another technician… 
Of course within minutes calls came from every department saying that the system was down.  Back in those days servers could take 35 minutes or more to reboot.  While that was going everyone in the company, including the customers had to wait.  Was this a technical decision or a business decision? 
The server needed to be patched.  Patching is a technical decision.  Therefore the decision is a technical decision?  …  Right? 
When it comes to the decision to patch the server and what patches to put on the server, this is often a technical decision.  The timing of the patching and the warnings before rebooting the system are a decision that can be made by management without any technical understanding.  Each hour the network is unavailable to the staff means lost productivity.  Statistically over $7,000 / hour is lost in productivity while the network is down. 
As soon as a decision affects the productivity of the organization the decision becomes a business decision.  Management needs to understand what is going on.  The decision to reboot and even the decision to patch becomes a business decision.  Helping the business owner understand the ramifications of the decision is the job of the IT leads, but not their decision to make in a modern architecture. 
Recently I had a vendor purchase a laptop for their IT support client.  The client requested the laptop be purchased and the IT support company purchased the laptop.  Yet never asked for information from the client as to what laptop to purchase?  Should this decision be made by the IT support company or by the business owner who will be paying for and depreciating the asset? 
The IT support company's argument was that they would be supporting the customer. Their argument was that the system needed to integrate into the support companies support process in order to give the best support.  The customer had a set of business requirements that were not technical.  The original laptop configuration, while technically correct, did not match the business requirements of their client.  Is this a business decision then or a technical decision? 
Often IT Support companies argue that the client prefers the IT support company to make those decisions for them.  My feeling is that actually the client prefers to make those decisions or they wouldn't be in business.  My feeling is that successful business owners love making good business descsisions.  What they want to avoid is an IT Support technician droning on and on about the 1's and 0's of technology.  I'm curious what others are thinking?