---
August 10, 2017 1:44 PM
4G LTE
,
Apple
,
Apple Watch
,
iPhone
,
Smartwatch
There was a lot of hype surrounding the Apple Watch upon its 2014 launch, but the excitement waned as experts questioned its usefulness and heavy reliance on a nearby iPhone.
Three years ago, many media outlets took the angle of the Apple Watch being the company's first completely new product category under CEO Tim Cook, saying its success would validate his place at the head of the company. Some analysts believed the smartwatch would eventually surpass the success of the iPad, which had just reached 200 million units sold.
But at the same time, a friend of mine in the IT industry said something that I've never heard a good rebuttal for: "For $350, why don't I just stick my hand in my pocket and pull out my phone?"
And for the last three years, he's been right. Newer models of the Apple Watch have come down in price, but its reliance on the user's iPhone — which must be in close proximity to the watch to get cellular connectivity — still hinders its practicality and convenience. Unless your Apple Watch is connected to Wi-Fi, you need your iPhone nearby for anything that requires an internet connection, including checking messages, emails and receiving other notifications. Why not just use your phone and save the money?
Apple plans to address this issue this fall when it gives the Apple Watch LTE connectivity by putting Intel LTE modems in the smartwatches, according to Bloomberg. By removing a reason for people not to buy the device, Apple Watch LTE connectivity could boost adoption.
"This will inspire another wave of people getting excited about smartwatches," said Patrick Moorhead, president and principal analyst of research firm Moor Insights and Strategy in Austin, Texas.
Some competing smartwatches already have LTE connectivity, including the Samsung Gear S and the LG Watch Urbane Second Edition. These products haven't taken over the smartwatch market, but Apple's uncanny ability to draw users to capabilities that competitors already have should be no different here.
For IT departments, this means employees will bring in more internet-connected devices, which means more endpoints for data to get out of IT's umbrella of control.
"IT people should be aware of it just like they should be aware of anything that has LTE today," Moorhead said. "They don't need to be on your network."
There is still a good amount of questions that users need answered.
Aside from making calls, will the watch be able to do everything the phone can do completely on its own?
Will users have to pay for a separate data plan for the watch? That could sway people away from buying it, depending on the cost.
How much battery life will LTE connection guzzle up? Battery life is already a sensitive topic when it comes to the device, so this could be a big issue.
Will Apple make the watches larger to fit bigger batteries inside? There are people who wouldn't mind larger watches, as long as they're not too clunky.
Apple will need time to get the LTE experience right, Moorhead said.
"I don't think the first implementation will be perfect," he said. "But it'll be an important move for down the road."
August 7, 2017 3:23 PM
"Amazon Web Services"
,
Amazon
,
Citrix
,
Enterprise mobility
,
Google Cloud
,
IT conferences
,
IT conferences and events
,
Mobile management
,
VMware
,
VMworld
VMworld hasn't exactly been known for its major EUC news in recent years.
For someone who remembers the days when the event's second-day keynotes were devoted to end-user computing (EUC), it's been frustrating, but also understandable. As VMware has expanded into more and more markets — cloud, networking, storage — desktop virtualization's slice of the pie has decreased. Plus, since the 2014 acquisition of AirWatch, VMware has held its own enterprise mobility conference less than a month after VMworld.
But this year, VMware folded that event, AirWatch Connect, into VMworld. More attendees will be interested in hearing about new VMware EUC technology, and the company will be expected to deliver. To that end, here are three VMware EUC predictions for VMworld 2017:
Workflow apps partnerships
As we reported last week, VMware is getting into the workflow apps market. There will be a VMworld session showing off new tech that lets IT build unified, mobile-friendly interfaces for common business tasks. Now the question is, what exactly is the go-to-market strategy? It wouldn't be a surprise if VMware were to partner with one or more of the vendors that already offer workflow app capabilities. It would make sense for VMware — why reinvent the wheel? — and for these other providers, who are small, relatively unknown and sure could use the exposure.
More Workspace One integration
VMware EUC shops would benefit from some deeper integration between the different components in Workspace One. If you need AirWatch for enterprise mobility management and Horizon View for desktop virtualization, for example, it's great that you can buy them together and manage them from one console. But the true promise of workspace suites is the ability to provide the right applications and data to users at the right time on the right device, and in that regard, IT pros say the products aren't quite there yet.
DaaS primed for Amazon
VMware already offers its virtual desktops and applications as a cloud service, both on its own and through Microsoft Azure. But now that VMware has cozied up to Amazon Web Services for infrastructure as a service, could desktop as a service (DaaS) be far behind? Amazon has a competing DaaS offering, WorkSpaces, but cloud weaves a tangled web, and that doesn't necessarily rule anything out. Plus, Citrix Cloud also runs on Azure and just joined up with Google Cloud as well, so it would be smart for VMware to make its services available on as many cloud offerings as possible.
What are your VMware EUC predictions for VMworld 2017? Share them in the comments below.
---
August 4, 2017 7:09 PM
Apple
,
BlackBerry
,
iPhone
,
Microsoft
The transition of many tech giants into software and services vendors was apparent during Apple earnings on Tuesday night. The biggest tech company in the world, known for the Mac, iPhone and iPad, is in the midst of this transition.
Apple's iPhones were still far and away the company's biggest source of revenue in the quarter ending July 1. But Apple's earnings call revealed only 2% growth in iPhone sales year over year in that quarter, a three-month stretch in which the overall smartphone market dropped by 3.3%, according to IDC.
Despite this slow growth in Apple's biggest product segment, the company was still able to increase its revenue by 7% to $45.5 billion. That's because Apple's services segment saw 22% growth year over year, bringing in more than $7.27 billion — making it Apple's second-most valuable product segment, beating out both the Mac ($5.59 billion) and the iPad ($4.97 billion).
Other tech giants are focusing on software and services as well.
"That's the way the industry is going," said Zeus Kerravala, founder and principal analyst at ZK Research in Westminster, Mass. "People underappreciate how much engineering it takes to make software easy to use. Apple offers an experience that's unparalleled, and it changed the industry."
In a much more extreme example, BlackBerry's smartphone business fell off a cliff in the late 2000s, and the company survived on its savings account while transforming itself into a software and services company. Today, BlackBerry still makes phones, but it's the enterprise mobility management software and QNX software for connected cars that pay the bills.
Another tech giant that adjusted its business model is Microsoft, which has always been a software company but now makes more money from Office 365 subscriptions than it does from on-premises Office licenses. Microsoft faced a huge problem when it would release updates to Windows or Office and few customers would buy the new versions right away, Kerravala said. Now companies pay the subscription fees for Office 365, Azure and other Microsoft software.
"They made that transition nicely," Kerravala said. "This is a company people thought was dead under [former CEO] Steve Ballmer."
Apple's services segment is largely made up of revenue from App Store apps and in-app purchases. It also includes money made from organizations creating and deploying custom iOS apps. Apple made key partnerships with SAP and IBM over the last three years, allowing organizations to create these apps using its Swift programming language while taking advantage of those enterprise vendors' back-end systems.
Highlight during Apple's earnings call was the fruits of the company's partnership with SAP. SuccessFactors Mobile, SAP's first human resources app for iOS, shipped in June, and 47 million employees worldwide will use it.
Apple's software and services business has plenty of room to grow, too, thanks to new offerings such as ARKit. With every iOS developer on the planet having access to this developer kit, augmented reality apps could soon be commonplace on Apple devices.
"It's exciting to think of the possibilities," Kerravala said.
---
July 31, 2017 4:18 PM
MacBook
,
PCs and desktops
,
PCs and iPhone
,
Smartphones
Since the release of the iPhone in 2007, smartphone technology has become so advanced that the devices really are mini computers. But that doesn't mean they'll replace actual PCs.
Innovations to smartphone technology over the years include more powerful batteries and processors and larger displays with better resolution. But smartphones will never replace PCs because the size of a laptop always allows for better internal specs than the latest and greatest smartphone, including in the areas of storage, processing power and batteries. Additionally, the larger form factor of a PC makes it more ideal for completing certain demanding tasks.
Erik Lightbody, assistant director of technical services at Saint Michael's College in Colchester, Vt., uses a laptop, a desktop PC, a smartphone and an iPad throughout a typical day.
"I use each for different things … but I'll use my laptop or desktop PC for more complicated tasks," he said.
The Apple iPhone 7 has the company's A10 processor, while MacBooks have dual-core or quad-core Intel processors. Both Intel and Apple make very powerful processors but the MacBook gets the advantage because it can fit multiple processors inside the casing. When it comes to battery life, the iPhone 7 has 1,960 milliamp hour (mAh) of capacity, and any MacBook has more than 4,000 mAh. The iPhone 7 maxes out at 256 GB of storage, and the MacBook Pro maxes out at 512 GB.
Obviously, smartphone technology today is very impressive, too; I can stream music, check my email and respond to texts from my iPhone while updating all my apps in the background. My Power Macintosh G3 from 1999 struggled to run multiple applications at once. But simply because of the form factor, there are still certain tasks I would rather do on that old Mac than a new iPhone 7, such as working with spreadsheets or building a presentation.
Lightbody agreed.
"If I do spreadsheet work, I won't do it on my phone," he said. "I'll use my office laptop. I could do it on my phone, but it's not a good experience."
Smartphones are great if you want to quickly check email, schedule an appointment in the calendar app, approve a memo or check a travel itinerary, for example. But to get real work done that requires word processing, working with Excel or doing graphics design in Adobe Photoshop, for instance, the screen size, keyboard and mouse on a PC go a long way in making you more productive.
That will never change, because no one wants a smartphone the size of a laptop.
---
July 12, 2017 1:42 PM
AirWatch
,
Citrix
,
Desktop virtualization
,
Enterprise mobility
,
VMware
Sanjay Poonen, VMware's chief operating officer, actively promotes his company on Twitter — sometimes at the expense of competitors.
In the past few weeks, Poonen tweeted a news story about BlackBerry's declining software revenue, citing it as evidence of VMware's growth in the enterprise mobility management (EMM) market. And he encouraged attendees of Microsoft's partner conference to ditch Intune, that company's EMM product, in favor of VMware's AirWatch.
So it shouldn't have been a surprise when Poonen weighed in on Kirill Tatarinov's sudden departure as Citrix CEO, posting this tweet to his 19,000-plus followers:
This is all since @VMware started taking End-User Computing seriously: "@Citrix appoints 4th new CEO since 2015″ https://t.co/sNpuWDsRO1

— Sanjay Poonen (@spoonen) July 11, 2017
What was surprising, however, was the response he received from Mark Templeton, who served as Citrix CEO from 2001 to 2015. Templeton, who tweets just a few times per month and typically takes a more subdued approach, did not hold back in his defense of his former employer. He even compared Poonen to a certain other bombastic Twitter user:
How Trumpian of you, Mr. @spoonen ! #Citrix competes with employee & customer value. Get real. #Citrix #VMware https://t.co/urXGehKT81

— Mark Templeton (@markbtempleton) July 11, 2017
Having four CEOs in less than two years is never a good sign for any company. It would be naïve to expect VMware to ignore the situation at Citrix and not try to take advantage. That said, it's quite a leap to imply, as Poonen did, that VMware's push into the end-user computing market caused the turmoil at Citrix.
Yes, Citrix did drop out of the leaders quadrant in this year's Gartner Magic Quadrant for EMM. But as we reported yesterday, that's more likely because of Citrix's confusing Microsoft partnership in that market, not anything that VMware has done. And although VMware has made significant strides in desktop and application virtualization, Citrix still has the lead in these areas.
Furthermore, Citrix has reported successful financial earnings as of late. Profits increased by nearly $217 million last year, and the stock price is more than double what it was two years ago. The problem isn't that Citrix isn't turning a profit or making money for investors. The problem appears to be that Citrix isn't turning as much of a profit or making as much money for investors as the board of directors would like.
That doesn't mean the future is all rosy for Citrix. Existing customers aren't all buying in on its cloud-first vision. And pivoting to a security and analytics provider will be a daunting task, as those have never been major focal points for the vendor. VMware's competitive messaging would be more effective if it focused on these issues.
As for Templeton, his rebuke of Poonen wasn't the only interesting thing he had to say on Twitter this week. In response to a tweet noting that there have been more Citrix CEOs in two years than Microsoft has had in 42 years, he wrote:
Correcting mistakes takes courage. Congrats Citrix! #Citrix https://t.co/pRk6XZR0RY

— Mark Templeton (@markbtempleton) July 11, 2017
Update: After the publication of this article, Poonen tweeted this reply to Templeton:
Let me say @MarkBTempleton, you are greatest force for EUC innovation the industry has seen #DeepRespect. It woke @VMware EUC up last 4 yrs!

— Sanjay Poonen (@spoonen) July 12, 2017
---
June 26, 2017 4:23 PM
BlackBerry
,
Enterprise mobility
,
mobile application management
BlackBerry's reinvention as a software company isn't going so well.
The BlackBerry software business shrunk in the first quarter, falling short of analysts' expectations in the process. Those results came just days after the company announced a slew of enhancements to Enterprise Mobility Suite, the cornerstone of its attempted turnaround.
Those new features will need to move the needle if BlackBerry is to remain a leader in the enterprise mobility management (EMM) market.
BlackBerry software and services sales totaled $101 million for the first quarter — a 4.7% drop compared to the same timeframe last year. And its overall software and services revenue, which also includes its emerging technology unit and licensing deals, was $169 million. That missed Wall Street's $181 million target, according to Investor's Business Daily.
BlackBerry seeks to differentiate
The new features coming to BlackBerry Enterprise Mobility Suite include:
management of Microsoft Office 365 mobile apps;
BlackBerry Access support for Windows 10 and Apple macOS (basically mobile application management for laptops, as Jack Madden noted);
some basic app analytics capabilities; and
support for wearable devices and applications.
These are all important additions, but none — except perhaps BlackBerry Access for laptops — is a real differentiator. BlackBerry was once again a leader in this year's Gartner Magic Quadrant for EMM, and the company scored higher than last year in terms of its ability to execute. But its completeness of vision still trailed that of market leader VMware.
MobileIron and IBM are the other leaders in this year's Gartner report. Citrix dropped out of the leaders quadrant.
CEO remains optimistic
Overall, BlackBerry did manage to turn a $671 million quarterly profit. But as Ars Technica's Sean Gallagher pointed out, that's only because Qualcomm paid the company $940 million to settle a dispute over royalties.
BlackBerry CEO John Chen attempted to paint an optimistic picture in a CNBC interview Friday, highlighting plans for growth in the machine learning and smart car markets. He also claimed that the BlackBerry software business is in fact on the rise, blaming the reported loss on how the company had to account for its acquisition of Good Technology.
"A year ago, we had revenue from the Good Technology acquisition that came off the balance sheets," Chen said. "So if you take that off … the year-over-year growth of our enterprise business was actually 12%."
---
May 31, 2017 4:09 PM
Artificial intelligence
,
Citrix
,
Machine learning
It's easy to dismiss AI and machine learning as buzzwords with no practical enterprise applications. For many people, those terms still conjure up images of sentient robots that will one day destroy human civilization.
Just last week, over the course of two enterprise IT conferences, I learned that a more realistic view of the future is one in which artificial intelligence (AI) and machine learning systems bring tangible benefits to end-user computing (EUC) technologies. In fact, that day is already here.
The big news at Citrix Synergy was the launch of the Citrix Analytics Service, which uses AI and machine learning systems to identify and automatically respond to abnormal user behaviors that could be signs of a security breach. IT pros are hopeful this cutting-edge technology will give them more insight into the security of their applications, networks and data than they are able to glean from their monitoring systems on their own. And Citrix is clearly putting a lot of weight behind this push; the company even had author Malcolm Gladwell give an entire keynote about AI at Synergy.
Citrix Analytics Service is not yet available, but some other vendors are ahead of the AI curve. ExtraHop Networks, for example, won Best of Show in the Best of Citrix Synergy 2017 Awards. Its Addy product monitors network traffic and uses machine learning to identify potential problems before they wreak havoc.
Prior to Synergy, at the ET6 Exchange conference in Chandler, Ariz., AI was also top of mind. The theme of the event was digital transformation — using technology to re-think and improve how companies do business — and several speakers highlighted the role of machine learning systems in this process. Vendors at the event also showcased various ways to put AI to use in the enterprise — including in some surprising ways.
Telecom expense management (TEM), for example, isn't the most exciting technology in the world, but it's extremely important for organizations that pay for some or all of their employees' mobile devices and wireless plans. And in large, multinational companies, it's extremely complex. TEM vendor vMOX, based in Roslyn Heights, N.Y., ties into cellular carriers' APIs and uses machine learning to analyze employee usage and identify potential cost-saving measures.
Sure, it is possible that autonomous, intelligent computers will someday take over the world. But in the meantime, organizations need to start thinking about how to take advantage of the numerous benefits of AI and machine learning systems.
---
May 30, 2017 6:24 PM
Artificial intelligence
,
Citrix
,
Data Analytics
ORLANDO, Fla. — Machine learning and data analytics are on the rise, leaving some employees to fear that computers will take over their jobs, but that is not the case.
Machine learning will simply change the role that humans play in the workforce, said Malcolm Gladwell, journalist and best-selling author, in a keynote at Citrix Synergy 2017.
In the past, the job of professionals was to gather data and information as if they were solving a puzzle, but that changes with today's data analytics and artificial intelligence in the workplace. Employees today aren't puzzle solvers who go out and gather information, but mystery solvers who must make sense of complex information that machines gather, Gladwell said.
"What we want our experts to do in this modern world [is] … occupy critical points along the decision-making chain that a machine could never touch," he said.
One example is the role of an NBA general manager who has to predict whether or not a basketball player will perform well and then pay him accordingly.
Machine learning technology has uncovered a pattern showing that NBA players typically have their best seasons at the ages of 24 or 25 years old, but drop off for at least one year around 26 or 27. The reason for the drop-off is typically because players receive their first big contract around this time, and they get complacent, Gladwell said.
But there are exceptions to patterns that machines find, and that's where the human touch comes in. Gordon Hayward of the Utah Jazz, for instance, was a better player each year following his new deal in 2014.
"How do you find these workers?" Gladwell said. "Does data tell you this? No."
Finding these workers requires sitting down with people and getting to know them, he said. No amount of automation or staring at an Excel spreadsheet can glean that information. Computers can gather a great amount of data, but it is up to humans to draw conclusions from this data correctly.
"In the future, we are not getting rid of human judgment," Gladwell said. "We are much more in need of human judgment than ever before."
---
May 22, 2017 4:41 PM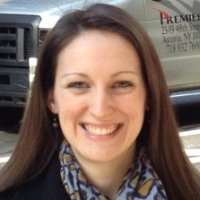 Profile: Alyssa Provazza
Android
,
Apple
,
Apple iOS
,
Google
,
IOS
,
Mobile security
,
Ransomware
Google last week announced Android security features that continue to heighten the company's enterprise mobility game.
Enterprise security features from the big mobile operating systems, Google Android and Apple iOS, have been a hot topic for years. Now, with BlackBerry down for the count and cyberattacks becoming more advanced, new security capabilities from these OSes are more significant than ever.
Due to fragmentation and issues with malware, experts often saw Google's OS as sub-par compared to Apple's when it came to enterprise security. Not so much anymore. Android 7.0 Nougat added support for seamless updates, allowing the OS and apps to be patched in the background — making users less likely to avoid installing important security updates. The company in December even dropped the Android for Work brand name, given that most Android devices now ship with the enterprise security features built in.
All work and all Play
Google took further security steps at its I/O developer conference last week, with Play Protect and new features in the upcoming Android O.
Google Play Protect will be built into devices that have the Google Play store. The service continuously scans all apps on the device for vulnerabilities or other issues, and through machine learning, gathers information over time that allows it to intelligently find threats. Play Protect can also let users know if an app is dangerous and prevent them from downloading it or remove it from their device. The Verify Apps service did this previously, but the new service steps up the machine learning element and makes the scans more visible in the Play Protect app.
"For employees, Google Play Protect […] allows them to work confidently and productively without worrying about harmful apps," said Travis McCoy, senior product manager at Google, in a blog post. "And using our Android enterprise management features, IT managers can enforce this protection by policy."
Also in Android O, the code name for the next OS version, is improved IT control over file-based encryption, greater controls over Wi-Fi and Bluetooth restrictions, additional management capabilities around work profiles, and more. In a stand against ransomware, the OS will now close off permissions that previously would allow an attacker to take control of an infected device. Plus, developers can now build the ability for pop-up notifications to time out, or disappear after a certain amount of time on screen, providing more security for sensitive information that may appear.
Android O is now in public beta, so users, developers and IT admins will have plenty of chance to check out those and other new enterprise security features to see how Google is keeping up.
---
May 16, 2017 4:32 PM
APM
,
mobile app development
,
VMware
Mobile app analytics and monitoring are the new "it" technologies in end-user computing.
Two months after Cisco acquired AppDynamics, VMware has snapped up Apteligent. The deal will bring mobile app user experience (UX) and performance monitoring capabilities to VMware's existing digital workspace products, senior vice president Sumit Dhawan said in a blog post.
Lack of user buy-in is one of the main reasons that enterprise mobility projects fail. And nothing drives users away from an app faster than a poor UX. Apteligent and other mobile app performance monitoring tools allow IT to view real-time data on crashes, response times and other factors that can affect UX. More importantly, their mobile app analytics capabilities allow developers to quickly pinpoint the causes of problems and address them.
But mobile app UX and performance monitoring isn't a magic pill. Many organizations have lengthy, deliberate development and release cycles, and they aren't accustomed to constantly tweaking and tuning their apps.
"It's the continuous improving of the app that's the hard part," said Burley Kawasaki, senior vice president at mobile app development platform vendor Kony, in a 2015 article on in-app analytics.
Inside the VMware-Apteligent acquisition
VMware will integrate Apteligent's technology into its product line and continue to support existing Apteligent customers with service contracts, a spokesman said. The current Apteligent product will not be available to new customers once the acquisition closes.
San Francisco-based Apteligent was founded as Crittercism in 2011. VMware invested in the company during its $30 million Series C funding round in 2014. The vendors did not disclose the terms of yesterday's acquisition.
Crittercism originally focused on monitoring and analytics for consumer apps but shifted its focus to enterprise mobility when it changed its name last year, founders Andrew Levy and Robert Kwok wrote in a letter to customers. Apteligent maintains a strong presence in the consumer market, however; its customers include Niantic, developer of Pokémon Go, one of the most popular mobile apps of all time.
Other companies that offer mobile app analytics and monitoring include Appsee, Google's Crashlytics, New Relic and Riverbed Technology, which acquired Aternity last year.
The Apteligent deal complements VMware's April acquisition of Wavefront, a startup that monitors application containers and microservices, Dhawan said.
---