---
January 2, 2014 6:21 PM
In our monthly feature, we take a look at the content that was most popular with our readers in the previous month and share it with you.
For the last month of 2013, our readers were most interested in the skills and topics they should know to improve their skills set, creating a deep-dive learning plan, how to prep for Exchange Online migrations and more.
What Exchange Server content helped you and your organization most last month? Is it something that isn't on our list? Let us know in the comments below or on Twitter @ExchangeTT.
Essential Guide: the three Microsoft collaboration tools to know
This essential guide takes a look at the three Microsoft collaboration tools every Exchange admin should get to know for their organizations: Lync, SharePoint and Office 365. Readers can take a look at how SharePoint can ease collaboration, the benefits of using Office 365 for collaboration and how admins can size up Lync for their enterprise.
The eight Exchange skills and topics admins should know
If you want to increase your Exchange knowledge and bring it to the next level, it's time to buckle down and tackle these eight topics and skills. These topics and skills can make you a more valuable IT professional and are easy to transition between different versions of Exchange and Office 365.
Create a deep-dive learning plan to dig deeper than your credentials
Credentials are a wonderful thing, but they don't automatically make you a great Exchange Server professional. You'll have to dig into Exchange's inner workings to make that happen. This tip takes a look at some paths you can follow to make the right deep-dive learning plan for you.
The most popular Exchange Server news stories of 2013
There were plenty of news stories about Exchange Server in 2013, but these five had the most clicks from readers. The Apple iOS 6.0.1 Exchange 2010 bug was a huge story, as were the Exchange 2010 SP3 release and Microsoft's backtracking of a Patch Tuesday update.
Help your organization prepare for an Exchange Online migration
Getting ready for an Exchange Online migration can be a daunting task, but following these steps can help ensure that the experience is a smooth one for you and for end users. One major thing you should keep in mind is communicating with end users about what they should expect to see during the migration.
December 2, 2013 5:15 PM
In our monthly feature, we round up and share the Exchange Server content from the previous month that was most popular with our readers.
Exchange admins kept busy in November by reading up on Exchange 2013 migrations, fixing disk consumption problems and email migrations.
What content was most helpful for you and your organization last month? Let us know in the comments or on Twitter @ExchangeTT.
Enterprises are delaying Exchange 2013 migrations …
The adoption rate for Exchange 2013 remains low for a number of reasons. Quality issues and technical limitations have been major factors in why organizations are slow to adopt it, but our expert says this trend will likely change.
… But you should probably upgrade. Here are three reasons why.
Despite a low adoption rate for Exchange 2013, there are solid arguments for making the jump to the latest version of Exchange. A simpler infrastructure is a major benefit of an upgrade, as is the potential to have better use of your existing hardware.
Simple fixes for Exchange Server disk space consumption issues
Exchange can use an excessive amount of disk space and can drive admins crazy trying to free up that space. Thankfully, there are some simple steps Exchange admins can take to clear up these disk space consumption issues.
Thanks to cloud, email migration doesn't have to be a migraine
The idea of migrating email to the cloud is daunting for Exchange admins, and for good reason. But there are tools that can make the migration simpler while including additional services such as archiving and email management.
Cloud-based features a big benefit when you buy Exchange 2013
When you implement Exchange 2013 in your organization, your organization is more ready for an eventual move to the cloud. Exchange 2013 deployments can also help organizations move away from third-party tools and have more time to focus on end users' needs.
---
November 20, 2013 8:56 PM
Microsoft is readying the first  Exchange Server 2013 service pack for release early next year, the company said Wednesday
In a post on the Exchange Team Blog, Brian Shiers, the Exchange technical product manager, said Exchange admins can expect to see a number of new and improved features with the SP1 release.
The most anticipated feature of SP1 will be support for Windows Server 2012 R2. Microsoft will bring back a feature left out in Exchange 2013: S/MIME, which will support OWA, ActiveSync clients and Outlook. SP1 will also include Exchange 2013's Edge Transport server role. SP1 will roll in all of the fixes that have been released in Exchange 2013 cumulative updates.
Exchange admins will have to update their Active Directory to use SP1. Shiers recommended that admins plan for the AD change well in advance so they can quickly take advantage of SP1 after its release.
Shiers also addressed Cumulative Update 3 and the timing of releasing SP1 first. He said news for a CU3 release is "imminent" and will be discussed "very soon," but gave no indication of a timeframe.
What do you think about the Exchange 2013 SP1 news? Let us know in the comments below or on Twitter @ExchangeTT.
---
November 1, 2013 1:40 PM
Our monthly feature recaps the most popular Exchange reads from the previous month.
For the month of October, Exchange admins kept busy by learning about things like MDM options for their organizations, using PowerShell reports to ease Exchange and the pros and cons of Office 365.
Was there a story that helped you or your organization last month? Was it something we didn't include in the list? Let us know in the comments below or on Twitter @ExchangeTT.
PowerShell reports can maximize the potential of your Exchange
Exchange has so many statistics and so much information to find and use through PowerShell that the only limits are your PowerShell skills and your imagination. Take a look at how to use PowerShell for reporting in Exchange Server.
Use Web App Proxy, ADFS to publish Exchange to the Internet
Web Application Proxy, a new feature in Windows Server 2012 R2, appeals to organizations wanting to publish Exchange to the Internet. Why is it so compelling? It's doesn't cost extra , plus it has an integrated pre-authentication option to work with ADFS.
What's the better MDM option, Windows Intune or ActiveSync mailbox policies?
Intune and ActiveSync used to be so similar that it didn't matter which one you chose for mobile device management in your organization, but times have changed. Here's a look at how to decide which option is the best one for your organization.
Five tips to learn about Office 365 pros and cons
Before deciding on a move to Office 365, take a look at the expert advice about how the product works in comparison to other options (like a hybrid Exchange 2013 deployment), pricing details and new features.
Fix your problems with disjoint namespaces in Exchange Server
Disjoint namespaces can complicate an otherwise straightforward Exchange deployment, but once you understand what causes them to occur, there are ways to configure Exchange so you can have it work in a disjoint namespace environment. 
---
October 1, 2013 3:04 PM
In our feature, we round up the most popular Exchange content with our readers in the previous month and share it with you.
For September, our Exchange readers were most interested in content dealing with successful migrations, certification discontinuations and Outlook connectivity.
Was there a story that helped you or your organization last month? Was it something we didn't include in the list? Let us know in the comments below or on Twitter @ExchangeTT.
Microsoft lures IT pros to the cloud by nixing top-level certs
The company's decision to kill off the MCA and MCM certifications delivered a heavy blow to its supporters and had many IT pros questioning its agenda.
12 simple steps to an Exchange 2013 migration
This 12 step plan covers everything you should expect to encounter for a successful migration to Exchange 2013, including training, mail flow, digital certifications and management tools.
Sketch out storage with Exchange mailbox database sizes in mind
The storage architecture of Exchange 2013 affects everything, including reliability and performance, so make time for some comprehensive storage planning.
Is an Outlook 2013 upgrade right for your organization?
If your organization is looking at a potential upgrade to Outlook 2013, taking a look at its advantages and overall cost can help you determine if its features are worth the move.
Fix connectivity issues in Outlook in five ways
Connecting Outlook to Exchange Online is one of the most common problems admins come across. These five steps have helped some Outlook 365 customers, but there is no sure fix.
---
September 11, 2013 3:59 PM
For the second time in two months, Microsoft has pulled a critical security update because of reported problems.
Released in the latest Patch Tuesday, the update fixed a remote code execution vulnerability that could be exploited if users opened certain emails in affected editions of Outlook. One expert said the fix was important for enterprises running Outlook because the software only had to be open for it to be exploited.
The pull comes as a response to customers losing the folder pane in Outlook after installing the update. There is no word yet from the company on a timetable for a fix.
Last month, Microsoft pulled a critical update for OWA 2013 and said it didn't test the update in its dogfood environment before releasing it. The company released a fix for the update two weeks later and assuring customers it had been tested before its release.
What do you think of the update pull? Let us know in the comments below or on Twitter @ExchangeTT.
---
September 3, 2013 5:08 PM
In this new feature, we'll highlight the most popular content with our SearchExchange.com readers from the previous month and share it with you.
Exchange update pulled, leaves testing processes in limbo
When Microsoft backtracked on a critical update, it said the update wasn't tested in its dogfood environment before being released. One Exchange MVP called the move "the latest in a long line of cock-ups" and left others questioning how practical the company's plans for quarterly Exchange updates were in light of this incident.
Exchange 2013: does it work as a MDM platform?
Exchange was meant to be a communications platform, but admins still wonder if Exchange 2013 has the features to make it a viable mobile device management platform. There are some limitations, but there are ways to decide if it's the right option for your enterprise.
Deciding if a hybrid Exchange Server is right for your organization
By looking at the pros and cons of a hybrid deployment as well as the common myths associated with hosted email, organizations should be able to make a solid business case about whether the move to a hybrid Exchange Server is right for them.
Checklist for hybrid Exchange deployment and configuration
If you think of the move to a hybrid Exchange deployment as a transition rather than a migration, it uses the skills you already have. This list covers many problems that come up in the process and can help your organization avoid common pitfalls during the move.
Making the case for Outlook 2013 search folders
For people who receive large amounts of email, implementing search folders in Outlook 2013 can help them become more efficient in their work. These folders offer a filtered look at a user's messages and can help automatically organize large email quantities.
What Exchange content has been most helpful for you in the last month? Let us know in the comments below, or on Twitter @ExchangeTT.
---
August 30, 2013 1:55 PM
In a blog post this week, Microsoft said user mailboxes in Office 365 and Exchange Online are doubling in size.
The company said the current capacity at 25 GB will go up to 50 GB. There is no price increase with this change.
The size increases begin rolling out to current customers this week and will continue through November.
Customers with Office 365 Small Business, Midsize Business, Enterprise E1, Exchange Online Plan 1, Government G1 and Education A1 service plans will be affected by the change.
The company said resource mailbox and shared mailbox sizes will also increase to 10 GB, more than doubling the current storage size.
What do you think of this storage increase news? Let us know in the comments below, or on Twitter @ExchangeTT.
---
August 28, 2013 2:14 PM
Microsoft rereleased a critical Exchange security update nearly two weeks after pulling it, assuring customers that it was tested before it was released.
The original issue with the security update, MS13-061, came from the Search Host Controller service. End users came across the problem when checking email with Office Web App (OWA) on Exchange 2013.
After update was pulled, IT pros questioned Microsoft's plans to have quarterly updates for Exchange and suggested the plans were in jeopardy. One IT pro called the pull "the latest in a long line of cock-ups."
Microsoft said the update was tested in its own Exchange dogfood environment before releasing it. The company also made sure search settings would be reinstated after installation.
The link to the Exchange Server 2013 CU1 update can be found here, and the link for Exchange Server 2013 CU2 can be found here.
What do you think about the news surrounding this security update? Let us know in the comments below, or on Twitter @ExchangeTT.
---
June 28, 2013 7:46 PM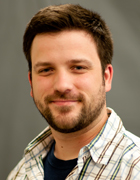 Profile: Matt Gervais
I hope everyone is having a good summer so far. This month, I'm again pleased to announce the most recent recipient of our monthly "Profiling the best Exchange Server professionals" program – Dave Stork.
You may recall from past posts that there have been a few recipients with multiple nominations. Well, Dave is another key member of the Exchange community who was nominated multiple times by his peers, Dave is another person with a solid blog, is always tweeting helpful information and offering helpful advice, and also partakes in the terrific UC Architects podcast series.
I can personally state that Dave is always extremely receptive and helpful with any questions I have, so when I saw that he had been nominated several times, it was an easy choice. I caught up with Dave this week to ask him a few questions regarding how and where he got started with Exchange, as well as his plans for the future.
1. Can you give a brief description of how you began working with Exchange Server and related technologies?
I had already had a little experience with administrating Exchange 5.5 and 2000, but my employer offered internal training for MCSA 2003 with Exchange 2003 as an elective exam. It took me three tries to pass the exam, but afterward I admitted to my manager that I actually liked Exchange. After that, I got mostly Exchange-related projects, since I had the most experience… me and my big mouth.
2. What's your favorite part of working with Exchange Server and related technologies?
There are a lot of things I enjoy, but I mostly concentrate on transitions and migrations. A successful migration should have little to no unexpected negative effects on end users; that's something I really enjoy seeing through. That said, I also quite enjoy training and coaching customers and co-workers in both old and new versions of Exchange. This is especially true when it comes to explaining new features that will ease folks' burdens and result in higher productivity.
3. What are you excited to work on in 2013 and why?
I'm very excited to continue working with Exchange, as it's still my main focus and specialty. I also hope to see more and more Exchange 2013 deployments, especially those that would benefit from enhancements in 2013 compared to 2010.
We'll probably see some interesting updates for Exchange 2013 this year. They've already lifted the veil on some of the new features coming in CU2, but I think we can expect interesting things in CU3 and perhaps CU4 as well this year. I also keep my eye on Office 365, Azure and Lync projects. I definitely see interest growing in those products and I think they can complement a lot of Exchange environments.
Do you have someone you think should be nominated for our monthly award? Write us and let us know.
Until next time,
Matt
---