Sep 26 2011 8:12AM GMT
Posted by:
ITKE
Tags: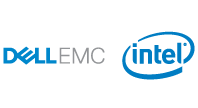 With its faster performance, enhanced manageability, and improved security and compliance features, Windows® 7 is the new "must have" platform for enterprises. But making a successful move to Windows® 7 requires careful planning. Join us for an in-depth look at the issues global technology provider Dell faced when rolling out Windows® 7 in its own environment. Dell examined all the same questions organizations like yours would need to consider, including assessing whether to continue using current hardware and software, how a large OS rollout would affect the network, how to migrate user settings and data, and whether to put email or other data in the cloud.
This Wednesday, on September 28 at 1:30 PM EDT, join Dell IT and infrastructure experts for an interactive webinar to learn how Dell reduced complexity and accelerated its Windows® 7 deployment schedule-and how your organization can too.