---
June 25, 2008 6:13 PM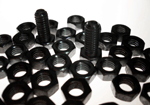 Have you ever wished you could get first-hand information on what it is really like to be an IT consultant? You know, the nuts-and-bolts view from someone who does it on a daily basis? Well, you're in luck, Raj Perumal is a network engineer with 15 years in IT and he works as an IT consultant with the largest Manitoba-owned IT consulting firm in Manitoba. Raj will be blogging about the daily issues he encounters as an IT consultant on his new community blog, called The musings of an IT Consultant.
My musings about the everyday things I run into during projects in the IT Consulting field. I design and implement LAN and WAN infrastructures and I have a lot of experience with HP server hardware, including the HP C-class Blade systems. I used to teach at the University level and train up and coming network engineers. I am regularly engaged in network migration, design and implementation projects.
— Raj Perumal
Blogs are a great tool for sharing your IT expertise with the community. If you'd like a blog of your own, we'll help you get started and we'll also help you to build up a readership of your peers and colleagues. If you blog regularly, you can even earn a little cash. Visit our blog request form and fill out the short form to request your own blog. Thanks.


Community Manager
June 25, 2008 3:31 PM
As summer goes into full swing, we can all think of those seasonal things we'd like to have more of — vacation days, hammock naps, margaritas (we don't judge). Regardless of your preferences for summer fun, we all can agree on one thing: it's nice to have a little more to spend.
Now is your chance to win an Amazon gift certificate based on your activity in the IT Knowledge Exchange Community. Remember: the more you ask, answer or discuss questions, the more Knowledge Points you will earn.
The top 10 most active members from noon today (June 25th) until the end of July who reach the following Knowledge Point levels will be eligible for:
3000+ Knowledge Points: $200.00 Amazon gift card
2000+ Knowledge Points: $150.00 Amazon gift card
1000+ Knowledge Points: $75.00 Amazon gift card
500+ Knowledge Points: $50.00 Amazon gift card
So hop on over to our Contest Rules, then most importantly, ask, answer and discuss questions and earn those Knowledge Points!
Not sure where to start? Refer to this blog post for links to all categories of unanswered questions. And remember — we need your smart questions just as much as we need smart answers!
If you have any questions, send us an e-mail.
Good luck!
Jenny Mackintosh
Community Manager
---
June 23, 2008 7:53 PM
As you may recall, we recently announced a contest calling for all ITKE community members to submit their best answers to their peers' questions. We are pleased to announce the five winners in this contest, which closed on Friday:
– Gilly400
– MDratwa
– Nozlop
– Sloopy
– Riccardo
Congratulations to our winners! All five members will be receiving an IT Knowledge Exchange t-shirt.
Remember to keep your ear to the ground for the next contest; we will be announcing it shortly!
Happy posting,
Jenny Mackintosh
Community Manager
---
June 23, 2008 7:51 PM
Okay, from my title you had to suspect this post would be a bit tongue-in-cheek, didn't you? If you've worked in IT, you're sure to get a good chuckle from this short YouTube video – and every Monday needs a good chuckle.
So take a brief break to watch The First IT Pro below and then tell me if you can relate? What's your craziest or funniest user support story?


Community Manager
[kml_flashembed movie="http://www.youtube.com/v/oo53pQXHxBI" width="425" height="350" wmode="transparent" /]
Looking for more IT humor? Check out The IT Guy comic archive.
---
June 18, 2008 7:03 PM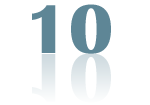 We hate to sing our own praises (not really, we actually love to) but IT Knowledge Exchange has been named as one of the 10 Great Media Web Sites in the June issue of Media Business Magazine.
We're not really boasting about ourselves, as we fully realize it's our helpful members – like you! – who make IT Knowledge Exchange a true community. So give yourselves a pat on the back for a job well done.
We've set up a feedback question where you can opine on how we can further improve IT Knowledge Exchange. Be sure to visit that page and let us know what you love (and hate) about the site. It's the place to share your suggestions, comments and feature requests.
So continue spreading the word about us and helping us to build the best enterprise IT community on the Web. We thank each and every one of our members for sharing their precious time, expertise and experience in our community. Thank you!


Community Manager
---
June 17, 2008 4:56 PM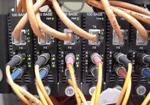 Please welcome one of our newest bloggers, Joshua Wood. Joshua has been a Network Administrator for more than 8 years and has a number of certifications, including MCSE, CCNA, SMBE, A+ and Network+.
Joshua's blog is called TechStop and he'll be covering a wealth of information about network administration and operations. Be sure to bookmark Joshua's blog and visit often for the latest on Network Administration.
My expertise includes technical infrastructure, network architecture, implementation, security, disaster recovery planning and management. Including the installation and maintenance of VPNs, backup systems, and VMware virtualization. — Joshua Wood
Have you considered starting your own blog? It's a great way to share your unique IT viewpoint with the community — and even earn a little cash. Request your own blog and we'll help you get started building a readership. Thanks.


Community Manager
---
June 12, 2008 8:31 PM
… So sometimes we like to be a bit dramatic.
Starting today, we are opening a new contest. You may remember last week's contest for the best questions. Now we're all about answers – a week from tomorrow (June 20th), we will select five users who have submitted excellent answers to user questions.
The criteria for drafting great answers are much like drafting great questions – the answer should be very specific, well-thought-out and properly written. Remember that as a site with mostly user-generated content, ITKE's quality depends directly on the quality of what you contribute to it. Keep things professional and well-worded, and you will be rewarded!
Which brings us to the prize – and you know you've been wanting one – the famous IT Knowledge Exchange t-shirt! I myself am hoping to snag one shortly, but your answers have a lot more pull power. So tap into the guru in you; answer away, and we'll see you in a week!
Jenny Mackintosh
Community Manager
---
June 11, 2008 2:41 PM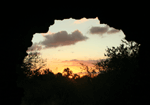 I want to introduce a new member blog that's a bit different from the customary technical fare. Suzanne Wheeler has been involved with IT for over a decade and her new blog will be focusing on the human side of IT.
Her blog is called Views from the P.I.T. – People in IT. So drop by "the pit" to welcome Suzanne to the community and join her as she explores the human perspective of IT.
Stop digging a deeper hole to crawl into! Join me for a fresh look on all things human in the technology world. This "People Geek" tackles topics like soft skills, mental health, building career relationships, workplace dynamics, and recreation. —Suzanne Wheeler
What are your experiences in the IT world? Maybe you should consider starting a blog of your own on IT Knowledge Exchange, too? Simply fill out a blog request and we'll help you get started and build a readership. Thanks.


Community Manager
---
June 9, 2008 7:14 PM
Congratulations to our five latest winners, who were selected for posting exceptional questions!
– Bobkberg
– DLM2007
– Koohiisan
– Nanopit
– Monk
Each winner receives a coveted (and very stylish) ITKE t-shirt!
So how do I write a good question?
The things that take a post from "good" to "great" are fairly simple — providing plenty of information, being specific, correct spelling, capitalization and punctuation, and smart tagging all help your questions get answered faster… never mind that it makes the community managers very happy! Need more information on proper posting etiquette? We tell it like it is here.
Stay tuned for future contests, and remember, if you're new to IT Knowledge Exchange, you too can get your hands on an awesome ITKE shirt. All you have to do is earn 500 Knowledge Points, which is explained here.
Happy posting,
Jenny Mackintosh
Community Manager
---
June 6, 2008 6:52 PM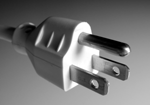 Alessandro Panzetta is a systems administrator who recently joined our community. He sure didn't waste any time and has not only started his own blog but taken home a Nintendo Wii for placing 1st in our recent Most Active Member contest.
With 10 years experience on Microsoft platforms, Alessandro provides miscellaneous tips, helpful resources and news for IT personnel on his blog, If it has a plug, it's IT stuff.
Maybe it's time you considered starting a blog of your own on IT Knowledge Exchange, too? Fill out a blog request and start sharing your expertise with the community. Thanks.


Community Manager
---