---
March 31, 2008 1:37 PM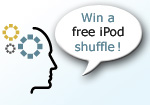 Starting on April 1st (no fooling!) and running for the full month of April – our readers are eligible to win an Apple iPod shuffle. All you need to do to enter is add IT Knowledge Exchange to your blogroll or link to us from the homepage of your website. Then simply let us know where you've added our link and bada bing — you'll be entered in our random drawing for a sweet little iPod shuffle.
If you have a Blog — Add IT Knowledge Exchange to your blogroll and then send me an email showing where, so I can enter you in our iPod giveaway.
If you have a Website — Add a link to IT Knowledge Exchange on the homepage of your website and send me an email showing where, so I can enter you in our iPod giveaway.

Linking to us could be sweet music to your ears, because if your name is drawn, we'll be sending you an oh-so-cool Apple iPod shuffle (1GB model).
The 1GB model iPod shuffle lets you wear up to 250 songs on your sleeve. Or your lapel. Or your belt. Clip on iPod shuffle and wear it as a badge of musical devotion. Put some music on: iPod shuffle is the only iPod that's wearable right out of the box.
You may enter once for each blog or website that you use to link to us. So for instance, if you have 2 blogs and you add IT Knowledge Exchange to the blogroll of both blogs – you'll be entered twice in the drawing.
How simple can it get, right? You love getting answers to your IT questions on IT Knowledge Exchange, so help spread the word by linking to us – and you may just win an iPod for doing so. So add that link today and be sure to let us know where.
For more information, please read the full contest rules. Thanks.


Community Manager
March 19, 2008 9:04 PM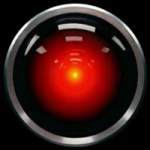 I wanted to share an interesting blog entry I recently came across, written by Chuck Hollis, Vice President of Technology Alliances at EMC. It's a good read, so mouse over and check it out. I've always been a sucker for these "what's down the road for IT" type articles from industry pundits.
In my previous life as a full-time editor – along with every other editor on the planet – the conclusion of each year was synonymous with grinding out the mandatory predictions for the coming year. I no longer have to participate in that ritual but I still enjoy reading what others think.
The Future of IT (Professionals)
The mega-trend is hard to argue with; if anything, information and its associated delivery technologies are getting more important to business, and not less. In any given calendar year, I've yet to see someone who has less information, fewer new application requirements, etc. Maybe less budget, but that's a different story …

Every year, IT becomes more and more important to more and more businesses.

I'd also argue that, over time, IT organizations move up the value stack. Less time is spent on the operations, etc. and more time is spent solving business problems. Every IT organization is at different points in this journey, but the trend is inescapable.
One thing is for certain about the future of IT. You'll continue to face numerous challenges this year, next year and forever. No one ever said a career in IT would be simple – but I hope you'll continue to turn to our community when you need the kind of real world help that can only come from your peers and colleagues on IT Knowledge Exchange.


Community Manager
---
March 18, 2008 1:33 PM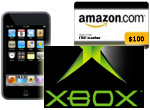 Our Xbox Elite contest has ended and the winners have been calculated. Kudos and congratulations to the 3 outstanding members below that will claim some very cool prizes for their high level of participation. Our 1st place winner, Denny Cherry, has now surpassed 10,000 Knowledge Points. Congratulations on both the Knowledge Point milestone and winning the Xbox Elite, Denny!
Be sure to click the username of these members to view their most recent IT answers and discussion.
1st Place – Microsoft Xbox Elite game system
→ Denny Cherry (Mrdenny)
2nd Place – Apple 8GB iPod Touch
→ Buddy Farr (Buddyfarr)
3rd Place – Amazon $100 gift certificate
→ Jerry Lees (Jlees)
Prizes are a great incentive – but getting answers to your toughest IT questions is even better. A big "thank you" goes out to all of our members on IT Knowledge Exchange. Everyone wins as the collective knowledge of our IT community is expanded more each day.
We're busy thinking up the next member contest, so feel free to leave a comment or suggest a prize. I welcome your feedback. Thanks.


Community Manager
---
March 18, 2008 1:21 PM

Profile: Brooksie18
Congratulations to Mrdenny who beat out some tough competition to win the XBox 360 contest.
After reviewing all the questions, answers and discussions and adding up the points on the ones we felt added to the community Mrdenny earned a total of 6,595 Knowledge points. Coming in a close second place was Buddyfarr with 5,425 Knowledge points and third place went to Jlees with 2,455 Knowledge Points.
Thanks to everyone who contributed. Prizes will be shipped out in the next few weeks.
Don't forget that you can receive a free IT Knowledge Exchange t-shirt just by earning 500 Knowledge Points.
Stay tuned for our next exciting contest and unfortunately the 1st place winner of previous contests are not eligible for the following 2 contests.
Sean
---
March 12, 2008 6:45 PM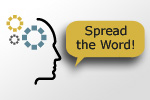 One of our members, Karl Gechlik, has published a nice write up about our community here on IT Knowledge Exchange. You can read his review on MakeUseOf.com.
Karl has participated in over 100 questions on IT Knowledge Exchange, so be sure to visit his Public Profile and browse his answers and contributions. While you're at it, drop by Karl's website at Ask the Admin. Thank you for spreading the word about us, Karl!
And to the rest of our community – please be sure to tell a friend or colleague about IT Knowledge Exchange – and consider linking to us from your own blog or website. Spread the word!


Community Manager
---
March 11, 2008 6:47 PM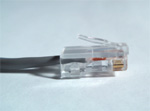 Connecting diverse systems using Enterprise Application Integration (EAI) is not a job for the faint of heart. Are you facing the challenges of moving to a service-oriented architecture (SOA) or Web services? Our newest blogger has the real world experience to tackle this topic.
Roger Pedroso has 17 years of experience in development, implementation and management of information systems. Come visit his new EAI and SOA challenges blog and learn from someone who's been there.
Many of your fellow IT Knowledge Exchange members are blogging to share their insight, ideas and thoughts. If you'd like to join them, simply request your own blog and we'll help you get started and promote your blog. It's a great way to let your IT voice be heard and earn a little cash, too. Check out our growing list of blogs and come join us.


Community Manager
---
February 26, 2008 8:21 PM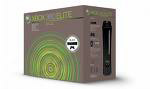 With less than 3 weeks to go until the Xbox Elite contest ends, our members continue to jockey for position for the top slots on the Knowledge Points chart.
Who will be listed in that final tally? It could be anyone. It could be you. There is still ample time for any member to win. Each time you ask, answer or discuss a question, you are earning Knowledge Points. On March 15th we will tally the Knowledge Points up and the top 3 members will walk away with some cool prizes.
Here's the current member rankings in our Xbox Elite contest.
Current Top Contenders (as of 02/26/08)
The cool contest prizes:
1st Place – Microsoft Xbox Elite game system
2nd Place – Apple 8GB iPod Touch
3rd Place – Amazon $100 gift certificate


Community Manager
---
February 25, 2008 3:49 PM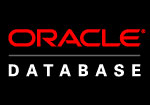 Are you interested in relational databases, especially from an Oracle or SQL point of view? Rhiana Jay Ruiz has a background in Oracle, SQL, Visual Basic 6, Visual Basic .NET, ASP.NET, Java, JavaScript and HTML and is here to help you solve problems regarding relational database management. So be sure to visit and bookmark our newest community blog, called RDBMS in Oracle/SQL.
Our community of IT workers come from all walks of IT and each has honed specialized skills that are valuable to other members. We offer free blog hosting to our members and we'll help you get started and build your readership. Why host your blog on a generic blog network when you can join a blog community devoted to IT? Come and join us.


Community Manager
---
February 22, 2008 7:59 PM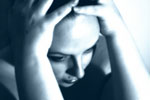 Gadzooks, one of our newest bloggers is encouraging Windows administrators to be lazy. No, actually, Jerry Lees just wants to illustrate how he's made his life easier with his scripting skills. Jerry is a Windows and Network Systems administrator with over 15 years of IT experience and he knows his way around VBScript.
Are repetitive or redundant tasks giving you a headache? Jerry shares from his bag of scripting tricks to help lighten the load of fellow Windows administrators. Be sure to visit and bookmark The VBScript Network and Systems Administrator's Cafe and start learning how to make your life a little easier, too.
Got IT skills? Of course you do. So why not share all that geekness with your fellow members in the ITKE community? We provide our members with free blog hosting and even hold your hand to get you started. Our list of IT blogs is growing and we'd like you to be a part of our blogger community. Come join us.


Community Manager
---
February 22, 2008 1:44 PM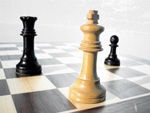 You can never be too thin, too rich or have too many security-related blogs. I'm delighted to introduce another new security blog, this one devoted to the world of IT Auditors. The blog is called Sister CISA CISSP and it's written by security veteran and member Arian Eigen Heald.
Eigen offers a unique perspective, having worked as an IT Engineer and IT Auditor. She believes it all comes down to competence in thinking. Visit and bookmark or grab her RSS feed for real world discussion of SAS 70, Microsoft, PCI, Novell, SOX404, UNIX, Pentesting …and of course, a healthy helping of geek.
Why not share your inner geek with the community? As an ITKE member, you can get free blog hosting and let your IT voice be heard. We have a growing network of IT blogs written by members just like you. You have knowledge to share, so come join in the blogging fun.


Community Manager
---