---
October 2, 2008 4:41 PM
This past month, the moderators at IT Knowledge Exchange have seen several exemplary answers to user questions come through the community. It was tough to choose just ten, but here are the winners of our September answers contest:
Congratulations to all of our winners! Each member will be receiving a swanky IT Knowledge Exchange t-shirt.
Jenny Mackintosh
Community Manager
September 24, 2008 12:00 PM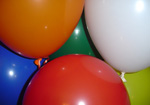 One year ago today, IT Knowledge Exchange was quietly reborn when we launched the Beta version of this website using Web 2.0 technologies. So today is our birthday – or maybe I should say – it's our rebirth-day. We've seen tremendous growth over the last year and our membership has truly developed into a flourishing online community.
A community isn't a tally of questions, answers or page views – but people. Our members are the backbone of IT Knowledge Exchange and we couldn't ask for a better group of savvy, helpful professionals.
Our expansion into user-generated content has been a resounding success and we've had a ball working with our members over the past twelve months. Thank you for joining our community and thank you for helping to build such a great repository of IT answers and IT blogs.
We also appreciate all the suggestions and feature requests that are sent in to us. So keep those coming, we enjoy hearing from you and reading your emails. Thanks again.


Community Manager
---
September 18, 2008 2:49 PM
Here at IT Knowledge Exchange, we're always searching for new and interesting sources for information on IT topics. Enter Michael Coté over at People Over Process… to put things lightly, his IT Management Podcast has a good thing going. His blog has been rated one of the top 100 analyst blogs by Technobabble 2.0, and he regularly features special guests in the IT management and open-source arenas in his podcasts. Previous podcast topics have included cloud computing,  open-source IT management software and reviews of platforms such as Zenoss. Coté, an IT management lead and software industry analyst at RedMonk, was recently featured as one of the top analysts both in the U.S. and globally by the Institute of Industry Analysis Relations.
IT Knowledge Exchange is proud to be featured as a sponsor on his latest IT Management Podcast, Episode 18. We look forward to hearing your feedback on the episode!
Jenny Mackintosh
Community Manager
---
September 2, 2008 2:42 PM
If you can believe it, August has come and gone (already?) and we are ready to announce the ten winners of our August t-shirt contest. Ten lucky members were chosen for their exceptional question-writing skills, and will be receiving a stylish IT Knowledge Exchange t-shirt for their efforts:
-> Dlwick
-> Jmullinjohns
-> Hsmithdp
-> Bradob
-> AndreaF
-> Lewisdale
-> FacilityGuru
-> Peterp
-> 9012345
-> Alexanderph
Congratulations to all of our winners!
This month, we would like to reward our members who always seem to come through with great answers to those questions.
At the end of September, we will reward ten community members who show off their guru skills — and anyone has the potential to provide a great answer. So happy posting, and we'll see you in the community!
Happy posting,
Jenny Mackintosh
Community Manager
---
September 2, 2008 7:00 AM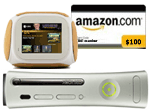 After a long, stressful day in IT, video games can be a great way to unwind and relax. That's right, you know where this is leading. It's time for a cool new contest on IT Knowledge Exchange. The month of September ( Sept 1-Sept 30) is your chance to get your hot little hands on your very own Xbox 360 game system.
Let me recap how our Most Active Member contest works. Each time our members ask, answer or discuss a question, they automatically earn Knowledge Points for their participation. Keep in mind we will be reviewing all entries and adjusting Knowledge Points.
Looking for unanswered questions? You can find them by topic here.
This contest runs for the entire month of September. So shortly after September ends, we'll award one of the great prizes below to the top three Knowledge Point earners. You could be our next winner!
Here are the sweet prizes we're offering…
1st Place → Microsoft Xbox 360 game system
Xbox 360 puts you at the center of the most exciting games and entertainment experiences on earth. Xbox 360 not only has the best, highest-rated games, and the most robust title library, but it also offers access to the industry-leading Xbox LIVE service and tailored digital entertainment experiences that revolve around you.
2nd Place → Chumby – Interactive media player
Chumby takes your favorite parts of the Internet and delivers them to you in a friendly, always-on, always-fresh format. It's a window into your Internet life that lives outside your desktop, so content like weather, news, celebrity gossip, podcasts, music, and more has a place to play away from your world of documents and spreadsheets.
3rd Place → $100 Amazon gift certificate
Redeem your gift certificate for whatever you wish. You'll find lots of geek gear and toys on Amazon.com and we're paying.
Our contests are our way of thanking the top members who put a lot of effort into sharing their hard-won knowledge and expertise. This is a brand spanking new contest so everyone has an equal chance of being the next Most Active Member. As usual, read the Contest Rules and start participating today to be eligible to win one of these cool prizes. Thanks!


Community Manager
---
August 25, 2008 7:48 PM

Dell, who is the sponsor of our storage section, will be in the community over the next few months asking and answering your questions. We thought it would be interesting to get information right from the source and allow you, the community, to pose questions directly to Dell about products you may be using or things you would like to see from them.
The Dell experts in the community are…
They have a wealth of knowledge and are willing to share it with you. To ask your question visit the "Ask a Question" page and tag your question "Dell Storage".
Also keep an eye out for questions from Dell on your overall storage strategy.
Thanks,
Sean
---
August 11, 2008 7:49 PM
… nine winners, to be exact: Our Amazon.com contest concluded on July 31st, and since then, we have been reviewing all of the questions, answers, and discussion posts on IT Knowledge Exchange. After some points adjustments for appropriate posts, we are proud to announce our winners:
3,000 Knowledge Point Bracket
$200 Amazon.com gift card
–> Jaideepkhanduja
–> Technochic
–> Schmidtw
2,000 Knowledge Point Bracket
$150 Amazon.com gift card
–> Gilly400
1,000 Knowledge Point Bracket
$75 Amazon.com gift card
–> Mrdenny
–> Labnuke99
–> Flame
500 Knowledge Point Bracket
$50 Amazon.com gift card
–> Tpinky
–> Yasirirfan
Congratulations to all of our winners… happy shopping!
Jenny Mackintosh
Community Manager
---
August 6, 2008 6:37 PM

As many of our community members have gathered, the "art of asking" is an issue near and dear to our hearts. As Lifehacker's Gina Trapani points out, only the good questions get answers, and sometimes, asking good questions requires a certain amount of expertise:
In order to find the answer you're looking for, you have to ask the right question. No, I didn't just pull that out of a fortune cookie. Asking good questions is an essential skill that takes mindfulness, strategy and practice. The bottom line is: few people will help a person who doesn't help herself.
Geek to Live: The art of asking [via]
Jenny Mackintosh
Community Manager
---
August 6, 2008 4:47 PM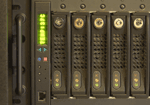 Trying to keep up with the latest changes in the data center world? Here are three new community blogs that aim to do just that. Written by the editors of SearchDataCenter.com, you'll find coverage of everything from Big Iron to green data centers.
Server Farming | About the bloggers
Servers and systems administration news and advice, covering Unix and x86 systems and blades, and the tools to manage the server farm.
Mainframe Propeller Head | About the bloggers
A blog about mainframe computers and related issues, including Linux on Big Iron, application modernization, mainframe jobs, CICs, server consolidation and third party mainframe software.
Data center facilities pro | About the bloggers
A TechTarget blog on data center facilities management, design and engineering, covering energy efficiency, site uptime and more.
Why aren't you blogging and sharing your IT knowledge? If you have what it takes, fill out this short online form to request your own blog. We'll help you get started and attract a readership of your peers and colleagues. Come join our blogging community and start sharing your IT knowledge.


Community Manager
---
August 5, 2008 6:47 PM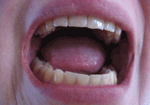 Introducing three new community blogs on IT Knowledge Exchange. If you're involved in enterprise data management, looking to boost your IT career with certification or additional education or would simply like to share an IT rant — then these blogs have you covered.
Please join me in welcoming our newest bloggers…
Enterprise Data Management, by Wynand van Zyl
Data is a corporate asset and there is a need in most companies to better understand, protect and exploit it for business benefits. This blog journals my thoughts on data management and information management, data architecture development and how to align them to your business strategy.
IT Career JumpStart, by Ed Tittel
Do you feel like your IT career is stalled or bogging down? There's a lot you can do for yourself to improve your work situation and long-term prospects. Learn about skills development plus training and learning opportunities to improve your knowledge base and skill set. Dig into the pros, cons, and costs of college degrees and IT certifications at all levels. Share your comments, questions, and concerns with long-time IT Certification and Career Development expert Ed Tittel, creator of the Exam Cram series of cert prep texts, and a contributor to over 100 IT certification books, plus countless Web and print articles in this subject area.
The ranting of an IT Professional, by Jason Tramer
An IT consultant's critical (and often caustic) look into the problem's he faces on a daily basis. This will cover not only hardware and software related issues, but issues involving the vendors and clients he deals with.
If you haven't been browsing our community blogs, then you're missing out. You'll find some gems of wisdom from members just like you. We do have to be selective but if you've got what it takes, drop me a line by filling out this short online form to request a blog of your own. We'll help you get started and build up a readership. Thanks.


Community Manager
---