---
January 7, 2008 10:00 AM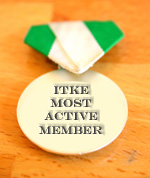 The December winner of our Most Active Member contest is Denny Cherry, a Senior Database Architect from Los Angeles, California. Click on Denny's name to view his profile and to browse all his answers.
Denny Cherry has over a decade of experience managing SQL Server, including MySpace.com's over 175 million user installation, one of the largest in the world. Denny's primary areas of expertise are system architecture, performance tuning, replication and troubleshooting.
Our congratulations and thanks to Denny, who accumulated 1,210 Knowledge Points, as he shared his extensive expertise with other ITKE members. An IT Knowledge Exchange beverage mug is on it's way to you, Denny.
And don't miss his helpful blog on ITKE, called SQL Server with Mr. Denny. Remember, if you'd like to share your own expertise by blogging with us, you can request a blog for yourself.
So what's all this Knowledge Points stuff, you ask? You automatically earn Knowledge Points when you contribute to the ITKE community. You can check your own points or anyone else's by clicking on a username to display a member's Public Profile.
Knowledge Points are earned based on your community participation. So each time you ask a question or share your expertise, points are automatically added to your profile.
Answer a Question (15 Knowledge Points)
Discuss a Question (10 Knowledge Points)
Ask a Question (5 Knowledge Points)
The contest starts over fresh each month, so every member in the community has a chance to be the Most Active Member and win an ITKE beverage mug or t-shirt. Want some bragging rights with your IT buddies? Then start sharing your expertise on IT Knowledge Exchange.


Community Manager
January 4, 2008 6:50 PM
I want to thank all our members who have contributed to the tremendous growth we've experienced since cranking up the new IT Knowledge Exchange just four short months ago. We're building a great community that will collectively continue to help smooth out the IT bumps for you in 2008.
"A New Year's resolution is something that goes in one year and out the other." -anonymous
Every year, people make and break resolutions too difficult to keep. But I've got two resolutions that will allow you to help others without requiring a lot of your time or effort.
One: Are you sharing your expertise? When you receive help on IT Knowledge Exchange, give back to the community by taking a moment to answer a couple of questions. Help is a two-way street and someone needs your help on ITKE.
Two: Do you have thoughts, tips or even rants about your area of IT? Then consider starting a blog on ITKE. This year, it's time to share your viewpoint and expertise with the community.
Best wishes in the new year to you all!


Community Manager
---
December 27, 2007 9:26 PM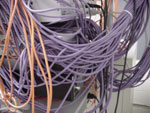 Feel free to give yourself a pat on the back for making it through another year as an IT worker. You have a stressful job. I know this because ITKE provides me with a front row seat to your IT questions and the problems you encounter each day.
Everyone needs a break now and again. If you haven't visited the Overheard in the tech blogosphere blog, then mouse over today to take an IT-related quiz. You'll learn something and hopefully have a little fun doing it. Enjoy.


Community Manager
---
December 19, 2007 3:42 PM

We first knew it as the AS/400 – then it became known as eServer iSeries (now there's a marketing mouthful) – and currently, IBM dubs it System i. But whatever you prefer to call this workhorse, you have to admit that it commands a loyal, almost fanatical, following.
If you are already a true believer or just want to find out what breeds such loyalty, we have just the blog for you. Be sure to visit and bookmark the System i Blogger, written by IT veteran David Vasta. David lives and breathes System i so stay tuned for insightful content on his blog. The kind of content you can only get from someone who has lived in the trenches. We're fortunate to have David and delighted to welcome him into our ITKE community.
David loves to hear from other System i aficionados, so stop by and leave him a comment, then browse our other member blogs to find out what other members and colleagues are discussing in the world of IT.


Community Manager
---
December 18, 2007 3:59 PM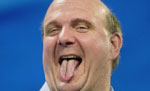 No, that's not an image of Jabba the Hutt. If you were a developer, you would have known that. It's Steve Ballmer, Microsoft CEO, and he's just wild about developers. So are we and to prove it, we recently added a top-level tag just for Development.
So when you have a burning developer-related question, be sure to visit our new Development tag and ask for a helping hand. And if you possess the developer mojo, then please stop by and share your developer expertise with fellow members. This is what makes IT Knowledge Exchange a great place. You may need to ask for help in one area but provide help to others in another.
While I love developers as much as the next guy, admittedly, I cannot 'bust a move' like Steve Ballmer. So without further ado, here is a music video of Steve that you may enjoy. No developers were harmed in the making of this film.[kml_flashembed movie="http://youtube.com/v/KMU0tzLwhbE" width="425" height="350" wmode="transparent" /]
Those of you involved in Microsoft development are probably familiar with SearchWinDevelopment.com (formerly SearchVB.com). If you're not, then be sure to drop by the site today and see what Brian Eastwood and his team have to offer Windows developers. And be sure to visit our ITKE member blogs by fellow developers: Windows Presentation Foundation and Custom Application Development.


Community Manager
---
December 11, 2007 7:11 PM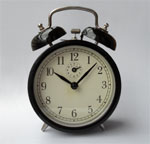 It's only a matter of time before IT problems strike. Why wait? Stay ahead of the curve with our new Subscribe to Alerts feature. You can sign up to your favorite IT topics and receive a daily digest of questions, answers and discussions for the tags you select.
To subscribe, visit the Subscribe to Alerts page and check off all the tags of importance to you. You'll receive a Daily Question and Answer Update in your inbox each day. It's a great way to keep abreast of potential problems within your area of expertise before you have to face a similar predicament.
If you ever wish to unsubscribe from any or all topics, simply login and visit your Public Profile page to uncheck any unwanted topics. It's fast and simple – and we hope – helpful.
Let us know what you think about this new feature and keep your suggestions coming. Thanks.


Community Manager
---
December 6, 2007 5:42 PM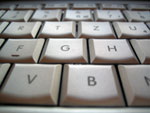 You want answers to your IT questions, right? Of course you do and it's our job on IT Knowledge Exchange to help you get those answers. Here are a few simple steps you can take to increase your chances of getting a helpful IT answer from fellow members.
Step 1: Think!
Stop, take a deep breath and think before posting your question. This isn't a speed contest. You want an answer quickly but posting a poorly worded question will result in decreasing your chances of getting an answer. Think and word your question carefully.
Step 2: The Question Title
The title you use is important. You want your title to be clear and concise so that other members will click to read your full question. Using HELP!!! or I need an answer is not helpful for the members searching or browsing for questions to answer. Please do not use all caps or excessive exclamation points.
Step 3: The Question
Some questions can be written in a sentence or two while others may require more details. For example, someone attempting to answer your question may need to know the operating system you're using, the software version, etc. Provide enough details so other members can help you. And remember, a well-written question using proper grammar is much easier to read. ITKE isn't a cell phone; so feel free to spell out the entire word.
Step 4: The Tags
Tags are the backbone of IT Knowledge Exchange. The tags place your question in specific categories. So using a tag of "Exchange 2003″ will put your question in that category. Other members wishing to answer questions about Exchange 2003 would visit that tag. But using a tag of "Help me" or other meaningless phrase, would not put your question where other members can find it. Think – and use common sense when tagging your questions.
---
Bad Example
Title:
HELP ME!!!!!!!!!!!!!!!!
Question:
my users using usb drives and i want it to stop.
Tags:
plz halp, stopping users, 431, beer
---
Good Example
Title:
How to block access to USB drives using Active Directory?
Question:
We have a 50-user network running Windows Server 2003. I would like to use Active Directory to block all USB drive access permissions for a specific group of users. Would someone please explain how to define the group policy for this? Thanks.
Tags:
Active Directory, Group Policy, Windows Server 2003
---
I hope these tips are helpful to you. Feel free to post a comment if you have any questions. Thanks.

Community Manager
---
December 3, 2007 3:07 PM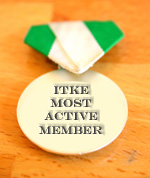 It's time to announce the winner of our first monthly Most Active Member contest here on IT Knowledge Exchange. The envelope, please… and the winner is HCream, a Network Admin/Analyst from Tampa, Florida.
Kudos and congratulations to HCream, who racked up an impressive 1,160 Knowledge Points and secured first place. HCream will receive a choice of IT Knowledge Exchange beverage mug or t-shirt – not to mention bragging rights with IT buddies for making our Top 10 list.
By now, you're no doubt salivating for a mug or t-shirt of your very own. So how do you earn Knowledge Points, you ask? You automatically earn Knowledge Points when you contribute to the community. You can check the total Knowledge Points for yourself or anyone else by clicking on a username.
Knowledge Points are earned based on community participation. Each time you ask a question or share your expertise, points are added to your profile based on the following point system.
Answer a Question (15 Knowledge Points)
Discuss a Question (10 Knowledge Points)
Ask a Question (5 Knowledge Points)
Each new month begins a new contest, so everyone has an equal chance to climb to the top of the Most Active Member heap. What are you waiting for? Start sharing your expertise by answering questions and you'll not only be helping out a colleague but also earning points and moving up the list.


Community Manager
---
November 28, 2007 3:30 PM

Profile: Brooksie18
Earn Knowledge Points and make the list.
We recently added the top ten contributors' handles to the home page of the site. These all stars are listed by the amount of Knowledge Points they gain throughout the month. The more questions you ask, answer or discuss, the more knowledge points you earn. The more Knowledge Points you earn the better your chances are on making the top ten list for that month or possibly even all time. 
Each month the top contributor will get a mention in the community newsletter and also a cool coffee mug or
t-shirt that they can show off to their friends. Earn your Knowledge Points and get the recognition you deserve.
Earn your Knowledge Points today and make the list.
---
November 20, 2007 10:00 AM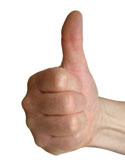 Back in the day, getting a thumbs down from a Roman emperor meant you'd be put down faster than you could holler, "Don't tase me, bro!" So I've got good news for any members desiring Caesar-like powers – we just added a nifty 'thumbs up or thumbs down' feature to help rate the answers on IT Knowledge Exchange.
That's right – the power of the thumb is now yours. When you spot a good answer that contains helpful advice, click the thumbs up to help alert other members. If you come across an answer that you know is bad advice, then click the thumbs down. And remember, the next time someone provides you with a helpful answer – show your appreciation by giving it a thumbs up.
Naturally, you won't find this widget on unanswered questions. So to view or try out our new rating system, you'll need to visit an answered question. There, you'll find a little box labeled Rate this answer with the text Click to Vote. Simply click the applicable thumbs up or thumbs down button and you're done. The rating widget will keep a running tally of all votes.
I ask our members to please think before rating an answer and not give indiscriminate thumbs up or thumbs down. If we use this feature wisely, it will be a helpful addition to our community.
Pollice verso!


Community Manager
---