---
November 11, 2008 3:51 PM
IT Knowledge Exchange will now archive the weekly newsletter on the Community Blog. All future weekly e-mail updates will be archived on the Community Newsletter tag.
November 3, 2008 4:15 PM
Now is your chance to win an Amazon gift certificate based on your activity in the IT Knowledge Exchange community. Remember, the more you ask, answer or discuss questions, the more Knowledge Points you will earn.
The top 10 most active members from noon today (November 3rd), until the end of November, that reach the following Knowledge Point levels will be eligible for:

3000+ Knowledge Points: $200.00 Amazon gift card
2000+ Knowledge Points: $150.00 Amazon gift card
1000+ Knowledge Points: $75.00 Amazon gift card
500+ Knowledge Points: $50.00 Amazon gift card
Knowledge Points will only be rewarded for actual questions, answers and discussion that are relevant to the site.
So hop on over to our Contest Rules, then most importantly, ask, answer and discuss questions and earn those Knowledge Points!
Not sure where to start? Refer to this blog post for links to all categories of unanswered questions. And remember — we need your smart questions just as much as we need smart answers!
---
October 31, 2008 3:43 PM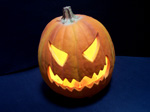 Not all frights take place on Halloween — many happen in the course of a normal IT workday. For a good laugh (or groan) be sure to read some of the data center stories submitted by your fellow members. Here are the first 10 entries from our Data Center contest that runs until the end of November.
Data Center Contest: Bathroom or Server room?
Data Center Contest: Saran Wrap to the rescue!
Data Center Contest: The 2:00 AM Wind Tunnel
Data Center Contest: Nuns bring network to its knees
Data Center Contest: The great Chicago flood of '91
Data Center Contest: Zut alors! How many cables?
Data Center Contest: Hose down those hard drives!
Data Center Contest: The Orville Redenbacher backup technique
Data Center Contest: Now that's what I call multitasking
Data Center Contest: Last one out, turn off the lights
The Data Center story judged best will win a Nintendo Wii game system. We're also giving away twenty (20) copies of System Specifications and Project Manual for Data Centers (a $250 value!) – so send us your own story today.


Community Manager
---
October 7, 2008 5:13 PM
September was a great month for IT Knowledge Exchange, and a great month for our members as well! Our September XBox 360 contest for our most active members has finished, and we are proud to finally announce the results:
First Prize: XBox 360 –> Mrdenny
Second Prize: Chumby –> Flame
Third Prize: $100 Amazon.com gift card –> Carlosdl
Congratulations to our three winners, and thank you for your continued contributions to the site.
Jenny Mackintosh
Community Manager
---
October 2, 2008 6:13 PM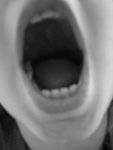 Do your tales from the data center sound more like "Tales from the Crypt"? If so, then we definitely want to hear from you. We're gathering stories and photos for an amusing contest sponsored by American Power Conversion (APC). So share your data center tales of woe with us for fun and prizes.
This two-month long contest (Oct-Nov) is your chance to win a great prize by sharing your data center horror stories. You may remain anonymous if you wish, so feel free to spill the beans on the wackiest kludge you've ever seen in a data center – it's okay – we won't tell on you.
Have you ever inherited a mega-screwed up data center? Had to hack and slice your way through a spider web of CAT 6E like Indiana Jones to get to the servers? At your company, does "green data center" mean mold is growing on the walls of your server room? Then tell us about it! Your contest submissions will be published on the Tales from the Data Center blog for all to read.
→ Here's what you can win
The person sending us the craziest data center tale or photo will win a Nintendo Wii game system. We'll also be giving away twenty (20) copies of System Specifications and Project Manual for Data Centers (a $250 value!).
→ Here's what you need to do
Send your stories and photos to us at contactus@itknowledgeexchange.com. If you wish to remain anonymous, be sure to mention that in your email, else we'll assume it's okay to use your name when we announce the winners.
So 'fess up to your mess up' and let us know about some of the kooky things you've done – or seen done – in a data center. Remember, your story may be about things you've done or something your co-workers have done. It can even be about something bizarre you've only seen in a data center. Thanks and good luck in the contest!


Community Manager
---
October 2, 2008 4:41 PM
This past month, the moderators at IT Knowledge Exchange have seen several exemplary answers to user questions come through the community. It was tough to choose just ten, but here are the winners of our September answers contest:
Congratulations to all of our winners! Each member will be receiving a swanky IT Knowledge Exchange t-shirt.
Jenny Mackintosh
Community Manager
---
September 24, 2008 12:00 PM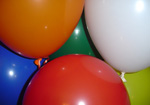 One year ago today, IT Knowledge Exchange was quietly reborn when we launched the Beta version of this website using Web 2.0 technologies. So today is our birthday – or maybe I should say – it's our rebirth-day. We've seen tremendous growth over the last year and our membership has truly developed into a flourishing online community.
A community isn't a tally of questions, answers or page views – but people. Our members are the backbone of IT Knowledge Exchange and we couldn't ask for a better group of savvy, helpful professionals.
Our expansion into user-generated content has been a resounding success and we've had a ball working with our members over the past twelve months. Thank you for joining our community and thank you for helping to build such a great repository of IT answers and IT blogs.
We also appreciate all the suggestions and feature requests that are sent in to us. So keep those coming, we enjoy hearing from you and reading your emails. Thanks again.


Community Manager
---
September 18, 2008 2:49 PM
Here at IT Knowledge Exchange, we're always searching for new and interesting sources for information on IT topics. Enter Michael Coté over at People Over Process… to put things lightly, his IT Management Podcast has a good thing going. His blog has been rated one of the top 100 analyst blogs by Technobabble 2.0, and he regularly features special guests in the IT management and open-source arenas in his podcasts. Previous podcast topics have included cloud computing,  open-source IT management software and reviews of platforms such as Zenoss. Coté, an IT management lead and software industry analyst at RedMonk, was recently featured as one of the top analysts both in the U.S. and globally by the Institute of Industry Analysis Relations.
IT Knowledge Exchange is proud to be featured as a sponsor on his latest IT Management Podcast, Episode 18. We look forward to hearing your feedback on the episode!
Jenny Mackintosh
Community Manager
---
September 2, 2008 2:42 PM
If you can believe it, August has come and gone (already?) and we are ready to announce the ten winners of our August t-shirt contest. Ten lucky members were chosen for their exceptional question-writing skills, and will be receiving a stylish IT Knowledge Exchange t-shirt for their efforts:
-> Dlwick
-> Jmullinjohns
-> Hsmithdp
-> Bradob
-> AndreaF
-> Lewisdale
-> FacilityGuru
-> Peterp
-> 9012345
-> Alexanderph
Congratulations to all of our winners!
This month, we would like to reward our members who always seem to come through with great answers to those questions.
At the end of September, we will reward ten community members who show off their guru skills — and anyone has the potential to provide a great answer. So happy posting, and we'll see you in the community!
Happy posting,
Jenny Mackintosh
Community Manager
---
September 2, 2008 7:00 AM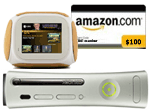 After a long, stressful day in IT, video games can be a great way to unwind and relax. That's right, you know where this is leading. It's time for a cool new contest on IT Knowledge Exchange. The month of September ( Sept 1-Sept 30) is your chance to get your hot little hands on your very own Xbox 360 game system.
Let me recap how our Most Active Member contest works. Each time our members ask, answer or discuss a question, they automatically earn Knowledge Points for their participation. Keep in mind we will be reviewing all entries and adjusting Knowledge Points.
Looking for unanswered questions? You can find them by topic here.
This contest runs for the entire month of September. So shortly after September ends, we'll award one of the great prizes below to the top three Knowledge Point earners. You could be our next winner!
Here are the sweet prizes we're offering…
1st Place → Microsoft Xbox 360 game system
Xbox 360 puts you at the center of the most exciting games and entertainment experiences on earth. Xbox 360 not only has the best, highest-rated games, and the most robust title library, but it also offers access to the industry-leading Xbox LIVE service and tailored digital entertainment experiences that revolve around you.
2nd Place → Chumby – Interactive media player
Chumby takes your favorite parts of the Internet and delivers them to you in a friendly, always-on, always-fresh format. It's a window into your Internet life that lives outside your desktop, so content like weather, news, celebrity gossip, podcasts, music, and more has a place to play away from your world of documents and spreadsheets.
3rd Place → $100 Amazon gift certificate
Redeem your gift certificate for whatever you wish. You'll find lots of geek gear and toys on Amazon.com and we're paying.
Our contests are our way of thanking the top members who put a lot of effort into sharing their hard-won knowledge and expertise. This is a brand spanking new contest so everyone has an equal chance of being the next Most Active Member. As usual, read the Contest Rules and start participating today to be eligible to win one of these cool prizes. Thanks!


Community Manager
---