---
February 22, 2008 1:44 PM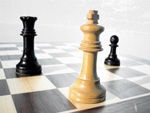 You can never be too thin, too rich or have too many security-related blogs. I'm delighted to introduce another new security blog, this one devoted to the world of IT Auditors. The blog is called Sister CISA CISSP and it's written by security veteran and member Arian Eigen Heald.
Eigen offers a unique perspective, having worked as an IT Engineer and IT Auditor. She believes it all comes down to competence in thinking. Visit and bookmark or grab her RSS feed for real world discussion of SAS 70, Microsoft, PCI, Novell, SOX404, UNIX, Pentesting …and of course, a healthy helping of geek.
Why not share your inner geek with the community? As an ITKE member, you can get free blog hosting and let your IT voice be heard. We have a growing network of IT blogs written by members just like you. You have knowledge to share, so come join in the blogging fun.


Community Manager
February 21, 2008 9:50 PM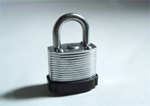 I'm happy to introduce a new security-related blog called Security Corner, written by member Ken "The Geek" Harthun. Ken will be providing valuable advice, tips, and news on how to keep your PCs, network, and data safe from attack by crackers and cybercriminals. Visit today and start learning how you can protect your systems from miscreants.
Have you ever considered starting your own blog? We offer our members free blog hosting and encourage our members to blog and share their expertise. We'll help you to get started and even help you to build your blog readership. Take a look at our growing network of IT blogs and give some thought to sharing your hard-earned knowledge with the community.


Community Manager
---
February 13, 2008 3:20 PM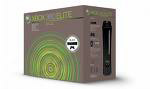 Here is the current tally of Knowledge Points for the Xbox Elite contest. Remember, the contest doesn't end until March 15th, so there is still plenty of time to join in and beef up your Knowledge Points.
Top Knowledge Points (as of 02/11/08)
Here are the contest prizes:
1st Place – Microsoft Xbox Elite game system
2nd Place – Apple 8GB iPod Touch
3rd Place – Amazon $100 gift certificate
Each time you ask, answer or discuss a question on IT Knowledge Exchange, you're earning Knowledge Points. And those Knowledge Points are the key to your winning the Xbox Elite or one of the other great prizes we're offering. It's our way of thanking our members and the ITKE community.
Feel free to leave a comment below to let us know what other prizes you'd like to see offered on ITKE. Thanks …and good luck in the contest!


Community Manager
---
February 7, 2008 9:49 PM
Earn 500 Knowledge Points and we will send you a IT Knowledge Exchange T-Shirt.
Just Ask, Answer or Discuss questions and watch your points add up. The more knowledge you share the better.
Congratulations to all who have passed the 500 Knowledge Point mark and have received their cool new shirt.
Don't forget to sign up for email alerts on new questions, changes to discussion and answers on topics that you are interested in.
Sean
Check out my IT Knowledge Exchange profile
---
February 1, 2008 7:43 PM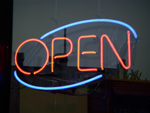 Introducing a brand new community blog devoted to IT departments in the advertising business. IT Director John Wilder discusses the unique challenges spawned by a mixed Macintosh and PC environment, Creative department and the insatiable storage needs that come with the territory.
If you work in this area or a similar environment, visit the new IT in the Ad Biz blog for an insiders perspective on how to deal with the challenges.
If you'd like to start an IT-related blog, we offer our members free blog hosting. Why start an IT blog on a generic network when we have a community of IT pros waiting for you here on IT Knowledge Exchange? Be sure to browse our IT blogs, written by community members just like you.


Community Manager
---
February 1, 2008 6:53 PM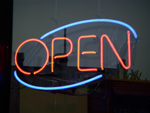 If you're serious about improving your presentation skills, visit our newest community blog by presentation veteran William Peterson.
William provides best practices, discusses proven techniques and welcomes the open exchange of presentation ideas and experiences. Visit the brand new Business Presentation over your IT blog and start polishing up those rusty presentation skills today.
IT Knowledge Exchange provides free blog hosting for IT-related blogs. Browse our growing list of blogs written by fellow ITKE members and consider starting your own blog with us.


Community Manager
---
January 28, 2008 3:32 PM
We are excited to announce a new contest that can give you the opportunity to win some cool prizes. Here are the details:
From January 28th to March 15th 2008 the top 3 contributors to the site who have earned the most Knowledge Points over that time frame by asking a question, answering a question or discussing a question will win:
First Place will win a Xbox 360 Elite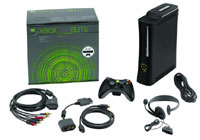 Second Place will receive a 8GB iPod touch
Third place will receive a $100 gift certificate to Amazon.com.
Each week we will update the community with the current standings via The ITKE Community newsletter (sign up if you haven't yet) and our community blog.
 Ask your questions here.   or email it to us. Remember to provide specific details on the issue you are facing.
Looking for some questions that need answers?
We have compiled a list of unanswered question so help out your fellow IT pros and earn Knowledge Points at the same time. Here is the list of unanswered questions. We will be adding more weekly.
Click here for the official rules of the contest.
Spread the word to all your friends who may have an IT question that you can answer or has the expertise to answer some questions.
Thanks
Sean
---
January 17, 2008 7:35 PM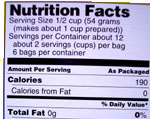 Tags are an important factor in whether or not you get a quick reply to your IT question. Why? Because your question lives for only a short time on the main page and is then deposited in the categories of the tags you use. Here's a helpful tip about this essential feature.
I've previously detailed how to increase your chances of getting an answer but I'm seeing quite a few tags that look more like run-on sentences or a series of keywords than a actual tag.
For example, this is not a tag – it's a question:
what cisco certification is best or should i go for mcse?
Nor is a series of keywords a proper tag:
Certifications Cisco certifications CCNA MCSE
Instead, you should break these terms into individual tags, like this:
Certifications, Cisco certifications, CCNA, MCSE
This will ensure that your question appears in the proper categories so that members browsing those categories will see it. Just be sure that the tags you use are applicable to your question. You should never use a tag that is not related to your question.


Community Manager
---
January 9, 2008 6:25 PM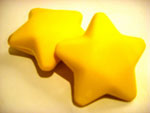 Our community is made up of people from all walks of IT. I'd like to recognize a few of our 'stars' by highlighting these 5 outstanding members who contribute to making IT Knowledge Exchange a great place to find answers to IT questions. Click on a member name to display a list of their answers.
---
---
Willie Robinson (Wrobinson)
Infrastructure Consultant
---
HCream (HCream)
Network Admin/Analyst
---
---
---
A hearty
Thanks!
to every member who takes the time to answer questions. Your expertise is welcomed and appreciated by the entire community.


Community Manager
---
January 7, 2008 10:00 AM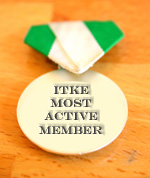 The December winner of our Most Active Member contest is Denny Cherry, a Senior Database Architect from Los Angeles, California. Click on Denny's name to view his profile and to browse all his answers.
Denny Cherry has over a decade of experience managing SQL Server, including MySpace.com's over 175 million user installation, one of the largest in the world. Denny's primary areas of expertise are system architecture, performance tuning, replication and troubleshooting.
Our congratulations and thanks to Denny, who accumulated 1,210 Knowledge Points, as he shared his extensive expertise with other ITKE members. An IT Knowledge Exchange beverage mug is on it's way to you, Denny.
And don't miss his helpful blog on ITKE, called SQL Server with Mr. Denny. Remember, if you'd like to share your own expertise by blogging with us, you can request a blog for yourself.
So what's all this Knowledge Points stuff, you ask? You automatically earn Knowledge Points when you contribute to the ITKE community. You can check your own points or anyone else's by clicking on a username to display a member's Public Profile.
Knowledge Points are earned based on your community participation. So each time you ask a question or share your expertise, points are automatically added to your profile.
Answer a Question (15 Knowledge Points)
Discuss a Question (10 Knowledge Points)
Ask a Question (5 Knowledge Points)
The contest starts over fresh each month, so every member in the community has a chance to be the Most Active Member and win an ITKE beverage mug or t-shirt. Want some bragging rights with your IT buddies? Then start sharing your expertise on IT Knowledge Exchange.


Community Manager
---