---
August 6, 2008 4:47 PM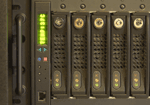 Trying to keep up with the latest changes in the data center world? Here are three new community blogs that aim to do just that. Written by the editors of SearchDataCenter.com, you'll find coverage of everything from Big Iron to green data centers.
Server Farming | About the bloggers
Servers and systems administration news and advice, covering Unix and x86 systems and blades, and the tools to manage the server farm.
Mainframe Propeller Head | About the bloggers
A blog about mainframe computers and related issues, including Linux on Big Iron, application modernization, mainframe jobs, CICs, server consolidation and third party mainframe software.
Data center facilities pro | About the bloggers
A TechTarget blog on data center facilities management, design and engineering, covering energy efficiency, site uptime and more.
Why aren't you blogging and sharing your IT knowledge? If you have what it takes, fill out this short online form to request your own blog. We'll help you get started and attract a readership of your peers and colleagues. Come join our blogging community and start sharing your IT knowledge.


Community Manager
August 5, 2008 6:47 PM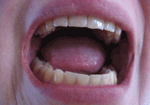 Introducing three new community blogs on IT Knowledge Exchange. If you're involved in enterprise data management, looking to boost your IT career with certification or additional education or would simply like to share an IT rant — then these blogs have you covered.
Please join me in welcoming our newest bloggers…
Enterprise Data Management, by Wynand van Zyl
Data is a corporate asset and there is a need in most companies to better understand, protect and exploit it for business benefits. This blog journals my thoughts on data management and information management, data architecture development and how to align them to your business strategy.
IT Career JumpStart, by Ed Tittel
Do you feel like your IT career is stalled or bogging down? There's a lot you can do for yourself to improve your work situation and long-term prospects. Learn about skills development plus training and learning opportunities to improve your knowledge base and skill set. Dig into the pros, cons, and costs of college degrees and IT certifications at all levels. Share your comments, questions, and concerns with long-time IT Certification and Career Development expert Ed Tittel, creator of the Exam Cram series of cert prep texts, and a contributor to over 100 IT certification books, plus countless Web and print articles in this subject area.
The ranting of an IT Professional, by Jason Tramer
An IT consultant's critical (and often caustic) look into the problem's he faces on a daily basis. This will cover not only hardware and software related issues, but issues involving the vendors and clients he deals with.
If you haven't been browsing our community blogs, then you're missing out. You'll find some gems of wisdom from members just like you. We do have to be selective but if you've got what it takes, drop me a line by filling out this short online form to request a blog of your own. We'll help you get started and build up a readership. Thanks.


Community Manager
---
August 5, 2008 2:52 PM
We are pleased to announce that beginning this month, we will be giving away ten t-shirts to good questions asked on IT Knowledge Exchange — ten t-shirts per month! All you have to do is submit a well-thought-out, well-written question to the IT Knowledge Exchange community.
Need a refresher on how to write a good question? Check out our best questions guide.
Need some examples of great questions? View the winners of past question contests for some ideas.
Happy posting, and good luck!
Jenny Mackintosh
Community Manager
---
---
July 21, 2008 8:02 PM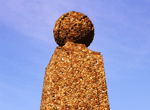 Hey, we just hit another milestone on IT Knowledge Exchange. Our first community member blog published its first blog post one year ago this month. Since that inaugural post on July 16, 2007, we've provided our members with dozens of blogs and you can now read over 2,000 blog posts on a variety of IT topics.
Curious as to which blog was the first? It was the Connectivity blog by Tony Bradley — and Tony is still blogging with us today.
Join our corner of the blogosphere and start your own blog. We'll provide you with a blog and help you get started. We'll also help you build a readership by promoting your blog to a large IT audience. I'm looking forward to seeing your blog on IT Knowledge Exchange. Thanks.


Community Manager
---
July 17, 2008 2:47 PM
Starting today (Thursday, July 17, 2008), submit your best questions to the IT Knowledge Exchange community for a chance to win a free IT Knowledge Exchange t-shirt. Not sure how to post? Check out our guidelines.
Next Friday, we will review all newly created questions and choose five lucky members, who will be announced on the IT Knowledge Exchange community blog and in our weekly e-mail newsletter.
If you've got a question that you just haven't been able to answer, or you need a second opinion, post it on IT Knowledge Exchange! You might receive a prize — and a little taste of fame.
Happy posting,
Jenny Mackintosh
Community Manager
---
July 10, 2008 7:40 PM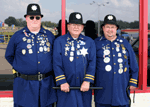 SOX. GLBA. HIPAA. FISMA. FFIEC. COBIT. COSO. ISO 27001. Do these acronyms cause your blood pressure to climb? There's no doubt the role of IT has gotten more complicated in the last decade and there's more to come. That's why I'm pleased to announce a new member blog, called Regulatory Compliance, Governance and Security.
IT faces a wave of regulatory compliance laws, legislation and mandates, such as Sarbanes Oxley, HIPAA and Gramm Leach Bliley (GLBA). How do you prepare and what benchmarks and standards are used for these compliance audits? This blog will assess, analyze and dive into these topics and many more.— Charles Denyer
Join me in welcoming Charles Denyer to our IT Knowledge Exchange community. Charles' expertise includes SAS 70 audits, Regulation AB Item 1122/1123 compliance, Sarbanes-Oxley (SOX) compliance, corporate governance, regulatory compliance and security issues and trends.
I want to thank all of our bloggers on IT Knowledge Exchange. They're a great bunch to work with and I commend them for sharing their expertise with the community. Have you considered blogging? We'll help you start your own blog and build up a readership of your peers. Thanks.


Community Manager
---
July 9, 2008 8:39 PM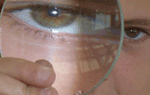 I'm happy to announce a new member blog covering software quality assurance. The QA Focus blog is written by Greg Annen, veteran of 20+ years in software development, enterprise system support and IT Quality Assurance. So be sure to join Greg, as he focuses on the issues that impact software quality assurance.
Development can be fun again! Follow these guidelines for assuring quality in software development through excellence. Topics include QA best practices and processes, test automation frameworks, what to do about requirements – all things related to Quality Assurance in the software development life cycle. — Greg Annen
Don't forget about fellow member Joe Coley's blog on Custom Application Development. Joe also blogs on software quality issues. And finally, if you didn't know, our sister site SearchSoftwareQuality.com is entirely devoted to software quality, so be sure to visit there for news and resources on every angle of software quality.
Be honest. You've thought about starting your own blog but never got around to it. Maybe now's the time? We make it easy to get started blogging and we'll help you grow a readership. You can even earn a little cash if you post on a regular basis. Simply fill out the short request a blog form to get started. Thanks!


Community Manager
---
June 27, 2008 4:52 PM
Enterprise Architecture blogger Dave Oliver just recently did a great write-up about IT Knowledge Exchange on his blog Sabots Shell.
ITKE is on of those dead-handy site that I keep in the 'Favourites' when I want to find an answer […] try ITKE first rather than relying on the randomness of Google and then wondering if whether to subscribe to Experts Exchange to get the darn answer to a question because they always end-up somewhere near the top.
Oliver is an enterprise architect for an FTSE 100 company, and on the blogosphere, he concentrates mainly on subjects related to his area of expertise, as well as VMWare, SOA, and Microsoft products, all while integrating his own brand of wit.
We are always excited to talk with fellow IT bloggers, so let us know if you've got something we should be reading!
Jenny Mackintosh
Community Manager
---
June 25, 2008 6:13 PM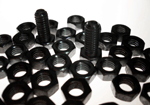 Have you ever wished you could get first-hand information on what it is really like to be an IT consultant? You know, the nuts-and-bolts view from someone who does it on a daily basis? Well, you're in luck, Raj Perumal is a network engineer with 15 years in IT and he works as an IT consultant with the largest Manitoba-owned IT consulting firm in Manitoba. Raj will be blogging about the daily issues he encounters as an IT consultant on his new community blog, called The musings of an IT Consultant.
My musings about the everyday things I run into during projects in the IT Consulting field. I design and implement LAN and WAN infrastructures and I have a lot of experience with HP server hardware, including the HP C-class Blade systems. I used to teach at the University level and train up and coming network engineers. I am regularly engaged in network migration, design and implementation projects.
— Raj Perumal
Blogs are a great tool for sharing your IT expertise with the community. If you'd like a blog of your own, we'll help you get started and we'll also help you to build up a readership of your peers and colleagues. If you blog regularly, you can even earn a little cash. Visit our blog request form and fill out the short form to request your own blog. Thanks.


Community Manager
---