---
July 10, 2008 7:40 PM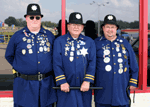 SOX. GLBA. HIPAA. FISMA. FFIEC. COBIT. COSO. ISO 27001. Do these acronyms cause your blood pressure to climb? There's no doubt the role of IT has gotten more complicated in the last decade and there's more to come. That's why I'm pleased to announce a new member blog, called Regulatory Compliance, Governance and Security.
IT faces a wave of regulatory compliance laws, legislation and mandates, such as Sarbanes Oxley, HIPAA and Gramm Leach Bliley (GLBA). How do you prepare and what benchmarks and standards are used for these compliance audits? This blog will assess, analyze and dive into these topics and many more.— Charles Denyer
Join me in welcoming Charles Denyer to our IT Knowledge Exchange community. Charles' expertise includes SAS 70 audits, Regulation AB Item 1122/1123 compliance, Sarbanes-Oxley (SOX) compliance, corporate governance, regulatory compliance and security issues and trends.
I want to thank all of our bloggers on IT Knowledge Exchange. They're a great bunch to work with and I commend them for sharing their expertise with the community. Have you considered blogging? We'll help you start your own blog and build up a readership of your peers. Thanks.


Community Manager
July 9, 2008 8:39 PM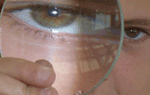 I'm happy to announce a new member blog covering software quality assurance. The QA Focus blog is written by Greg Annen, veteran of 20+ years in software development, enterprise system support and IT Quality Assurance. So be sure to join Greg, as he focuses on the issues that impact software quality assurance.
Development can be fun again! Follow these guidelines for assuring quality in software development through excellence. Topics include QA best practices and processes, test automation frameworks, what to do about requirements – all things related to Quality Assurance in the software development life cycle. — Greg Annen
Don't forget about fellow member Joe Coley's blog on Custom Application Development. Joe also blogs on software quality issues. And finally, if you didn't know, our sister site SearchSoftwareQuality.com is entirely devoted to software quality, so be sure to visit there for news and resources on every angle of software quality.
Be honest. You've thought about starting your own blog but never got around to it. Maybe now's the time? We make it easy to get started blogging and we'll help you grow a readership. You can even earn a little cash if you post on a regular basis. Simply fill out the short request a blog form to get started. Thanks!


Community Manager
---
June 27, 2008 4:52 PM
Enterprise Architecture blogger Dave Oliver just recently did a great write-up about IT Knowledge Exchange on his blog Sabots Shell.
ITKE is on of those dead-handy site that I keep in the 'Favourites' when I want to find an answer […] try ITKE first rather than relying on the randomness of Google and then wondering if whether to subscribe to Experts Exchange to get the darn answer to a question because they always end-up somewhere near the top.
Oliver is an enterprise architect for an FTSE 100 company, and on the blogosphere, he concentrates mainly on subjects related to his area of expertise, as well as VMWare, SOA, and Microsoft products, all while integrating his own brand of wit.
We are always excited to talk with fellow IT bloggers, so let us know if you've got something we should be reading!
Jenny Mackintosh
Community Manager
---
June 25, 2008 6:13 PM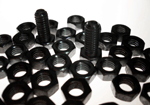 Have you ever wished you could get first-hand information on what it is really like to be an IT consultant? You know, the nuts-and-bolts view from someone who does it on a daily basis? Well, you're in luck, Raj Perumal is a network engineer with 15 years in IT and he works as an IT consultant with the largest Manitoba-owned IT consulting firm in Manitoba. Raj will be blogging about the daily issues he encounters as an IT consultant on his new community blog, called The musings of an IT Consultant.
My musings about the everyday things I run into during projects in the IT Consulting field. I design and implement LAN and WAN infrastructures and I have a lot of experience with HP server hardware, including the HP C-class Blade systems. I used to teach at the University level and train up and coming network engineers. I am regularly engaged in network migration, design and implementation projects.
— Raj Perumal
Blogs are a great tool for sharing your IT expertise with the community. If you'd like a blog of your own, we'll help you get started and we'll also help you to build up a readership of your peers and colleagues. If you blog regularly, you can even earn a little cash. Visit our blog request form and fill out the short form to request your own blog. Thanks.


Community Manager
---
June 25, 2008 3:31 PM
As summer goes into full swing, we can all think of those seasonal things we'd like to have more of — vacation days, hammock naps, margaritas (we don't judge). Regardless of your preferences for summer fun, we all can agree on one thing: it's nice to have a little more to spend.
Now is your chance to win an Amazon gift certificate based on your activity in the IT Knowledge Exchange Community. Remember: the more you ask, answer or discuss questions, the more Knowledge Points you will earn.
The top 10 most active members from noon today (June 25th) until the end of July who reach the following Knowledge Point levels will be eligible for:
3000+ Knowledge Points: $200.00 Amazon gift card
2000+ Knowledge Points: $150.00 Amazon gift card
1000+ Knowledge Points: $75.00 Amazon gift card
500+ Knowledge Points: $50.00 Amazon gift card
So hop on over to our Contest Rules, then most importantly, ask, answer and discuss questions and earn those Knowledge Points!
Not sure where to start? Refer to this blog post for links to all categories of unanswered questions. And remember — we need your smart questions just as much as we need smart answers!
If you have any questions, send us an e-mail.
Good luck!
Jenny Mackintosh
Community Manager
---
June 23, 2008 7:53 PM
As you may recall, we recently announced a contest calling for all ITKE community members to submit their best answers to their peers' questions. We are pleased to announce the five winners in this contest, which closed on Friday:
– Gilly400
– MDratwa
– Nozlop
– Sloopy
– Riccardo
Congratulations to our winners! All five members will be receiving an IT Knowledge Exchange t-shirt.
Remember to keep your ear to the ground for the next contest; we will be announcing it shortly!
Happy posting,
Jenny Mackintosh
Community Manager
---
June 23, 2008 7:51 PM
Okay, from my title you had to suspect this post would be a bit tongue-in-cheek, didn't you? If you've worked in IT, you're sure to get a good chuckle from this short YouTube video – and every Monday needs a good chuckle.
So take a brief break to watch The First IT Pro below and then tell me if you can relate? What's your craziest or funniest user support story?


Community Manager
[kml_flashembed movie="http://www.youtube.com/v/oo53pQXHxBI" width="425" height="350" wmode="transparent" /]
Looking for more IT humor? Check out The IT Guy comic archive.
---
June 18, 2008 7:03 PM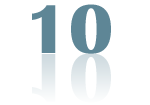 We hate to sing our own praises (not really, we actually love to) but IT Knowledge Exchange has been named as one of the 10 Great Media Web Sites in the June issue of Media Business Magazine.
We're not really boasting about ourselves, as we fully realize it's our helpful members – like you! – who make IT Knowledge Exchange a true community. So give yourselves a pat on the back for a job well done.
We've set up a feedback question where you can opine on how we can further improve IT Knowledge Exchange. Be sure to visit that page and let us know what you love (and hate) about the site. It's the place to share your suggestions, comments and feature requests.
So continue spreading the word about us and helping us to build the best enterprise IT community on the Web. We thank each and every one of our members for sharing their precious time, expertise and experience in our community. Thank you!


Community Manager
---
June 17, 2008 4:56 PM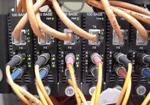 Please welcome one of our newest bloggers, Joshua Wood. Joshua has been a Network Administrator for more than 8 years and has a number of certifications, including MCSE, CCNA, SMBE, A+ and Network+.
Joshua's blog is called TechStop and he'll be covering a wealth of information about network administration and operations. Be sure to bookmark Joshua's blog and visit often for the latest on Network Administration.
My expertise includes technical infrastructure, network architecture, implementation, security, disaster recovery planning and management. Including the installation and maintenance of VPNs, backup systems, and VMware virtualization. — Joshua Wood
Have you considered starting your own blog? It's a great way to share your unique IT viewpoint with the community — and even earn a little cash. Request your own blog and we'll help you get started building a readership. Thanks.


Community Manager
---
June 12, 2008 8:31 PM
… So sometimes we like to be a bit dramatic.
Starting today, we are opening a new contest. You may remember last week's contest for the best questions. Now we're all about answers – a week from tomorrow (June 20th), we will select five users who have submitted excellent answers to user questions.
The criteria for drafting great answers are much like drafting great questions – the answer should be very specific, well-thought-out and properly written. Remember that as a site with mostly user-generated content, ITKE's quality depends directly on the quality of what you contribute to it. Keep things professional and well-worded, and you will be rewarded!
Which brings us to the prize – and you know you've been wanting one – the famous IT Knowledge Exchange t-shirt! I myself am hoping to snag one shortly, but your answers have a lot more pull power. So tap into the guru in you; answer away, and we'll see you in a week!
Jenny Mackintosh
Community Manager
---