---
May 1, 2009 2:41 PM
As most of you are aware we have been having some site outages for the past week. The outages have been due to load and database issues and we are resolving them as we speak. This issue has also given us the opportunity to make sure we remain fully scalable to the amount of traffic and content that you, our members, are creating.
I apologize for the inconvenience and if you have any questions, comments or concerns please feel free to email me directly at sbrooks at techtarget.com
I know from the many emails we receive that this site has been extremely helpful for IT professionals around the globe. Our mission is to provide FREE answers and information that will help make IT pros jobs easier on a day to day basis. Without our members that wouldn't be possible.
Thanks
Sean
Community Leader
April 30, 2009 8:01 PM
This week's featured blogger is Barry Coombs of Virtualised Reality. Barry is a VMware Certified Professional who blogs about (surprise surprise!) VMware and its related news and troubleshooting tips. He recently blogged about viewing ghost hardware after P2V, and also provided a link to an ESX 3.x command guide. He also has a central location for VMware download links. Congratulations, Barry, on being our blogger of the week!
---
April 23, 2009 8:29 PM

This week's featured blogger is Scott Herold of VMGuru. Scott is a lead virtualization architect and co-author of two books on VMware.
His blog, VMGuru, covers all topics related to VMware and virtualization. He recently wrote about Virtualization EcoShell and released a video of his related pitch at VMworld 2009. You can visit Scott on his blog here:
Congratulations, Scott, on being our blogger of the week!
---
April 16, 2009 4:48 PM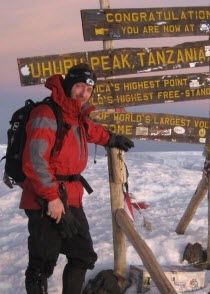 This week's featured blogger is Christofer Hoff of "Rational Survivability". Hoff blogs mostly about information centricity and risk management, but he's also a fan of virtualization and cloud computing, and has recently been writing about cloud infrastructure and security. His wry sense of humor makes his posts enjoyable reads, and it's immediately apparent that Hoff not only knows how to captivate his audience, but he knows his stuff. You can visit Hoff's blog here:
Congratulations, Christofer, on being our Featured IT Blogger of the Week!
---
April 14, 2009 2:45 PM
We are looking to create a new section of the site that will offer IT professionals an easy way to find product reviews on servers, storage solutions, software and anything else IT related.
Help your peers by posting your unbiased reviews of any software or hardware you are using in your IT department. Simply visit our IT Knowledge Exchange Ask a Question page and post your review today.
Each week we will pick a review at random and send the reviewer an ITKnowledgeExchange.com t-shirt.
---
April 9, 2009 2:58 PM
This week's featured blogger is Jesse Gilleland of 50Micron.com. Jesse is referred to as the "SAN God" among his friends, and his blog encompasses all there is to discuss about storage. Having been a storage pro at EMC, he knows a little bit about the industry, and has recently covered topic including EMC Atmos, third-party replication appliances, and Clariion and Symmetrix products. If you're into enterprise storage, Jesse's blog is definitely one to add to your repertoire.
---
April 3, 2009 3:10 PM

This week's featured blog is the Windows Virtualization Team Blog. In a time when technology is moving so fast, sometimes it pays to head straight to the source. On the Microsoft Virtualization Product Group's team blog, you can stay abreast of the latest developments related to enterprise desktop virtualization, management tools, Hyper-V, and any other Microsoft virtualization products. The other nice thing about the blog — you are getting viewpoints from not only the managers, but the developers and testers as well.
---
April 2, 2009 3:42 PM
Here is what's happening in our community lately:
Free book chapter
Xbox contest
LinkedIn group
IT blogger of the week
Featured questions
Featured blog posts
New community blog
Messages from the TechTarget network
---
April 1, 2009 9:00 AM

Profile: BrentSheets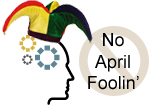 You've probably had your leg pulled more times than you can count today, right? Yes, it is April 1st again (and I was sorely tempted to post an April Fools' Day whopper here myself) but what I'm about to say is indeed the truth. We have another free book chapter for you!
We recently started a new blog to offer our readers a chance to download free chapters from some of the most popular enterprise IT and development books on the market. That's right, it's absolutely free and not an April Fools' Day prank.
Each week, you'll find a fresh chapter on the IT Bookworm Blog – along with a list of hand-selected IT resources to complement the topic of the chapter. Below are four chapters for your reading pleasure. So be sure to visit today and download your chapter.
Take care – and watch your back today!

Community Manager
Chapter 7 – Configuring the Hub Transport Role
Source: Professional Windows PowerShell for Exchange Server 2007 by Wrox
Chapter 4 – Booting and configuring a Xen Host
Source: Professional Xen Virtualization by Wrox
Chapter 3 – How to retrieve data with the SQL SELECT statement
Source: Murach's SQL Server 2008 for Developers by Mike Murach & Associates
Chapter 2 – How to use Oracle SQL Developer and other tools
Source: Murach's Oracle SQL and PL/SQL by Mike Murach & Associates
---
March 31, 2009 2:37 PM
Here is what's happening in our community lately:
Microsoft live virtualization chat
New Xbox contest
We're on LinkedIn!
Member of the week
Featured questions
Featured blog posts
New community blog
Messages from the TechTarget network
Microsoft Live Virtualization Chat
Join us in a live chat with Edwin Yuen, Microsoft Virtualization expert, TODAY, March 31st from 11:00 am to 3:00 pm EST. The chat is now open.
---