---
August 28, 2009 2:34 PM
If you missed yesterday's live chat with Microsoft's virtualization gurus, we'll have a copy of the the transcript up next week. Overall, the ITKnowledgExchange community gave them a good grilling, asking Edwin Yuen, senior product manager for Microsoft, almost a 100 questions about Hyper-V, how Microsoft's offerings stack up against VMWare and whether he could convince a VMWare lover to switch over (A: "Not in an online chat forum, but I can tell you that with R2, we have expanded our capabilities to really enhance the value for an organization").
We've got more coverage of the virtualization scene over at sister site SearchVirtualization.com, where they've tackled Hyper-V Live Migration case studies and taken an in-depth look at Hyper-V R2's features beyond Live Migration (Note: Free registration required for the latter two links).
But just as Microsoft's decided to give (Hyper-V), so they've decided to take away, as the Washington Post's Brian Krebs reports:
Windows users who have Automatic Updates turned on probably have by now noticed at least one new update available from Redmond. The patch represents the next phase of the Office Genuine Advantage (OGA) anti-piracy pilot program Microsoft launched last year. Microsoft says the update is being gradually rolled out to different countries, so the update will not be available to everyone at the same time.

The program checks against Office XP, Office 2003, and Office 2007 installations.
Hopefully Windows has unsnarled some of the problems WGA has given systems administrators in the past, but best case scenario it's one more thing for busy IT staffs to look out for. If you run into our problems, post them in the forums or let me know at michael@itknowledgeexchange.com or on Twitter, and we'll do our best to find a workaround or solution.
August 26, 2009 6:31 PM
Healthcare, education, civil rights and labor reform were the pillars of Sen. Ted Kennedy (D.–Mass.) during his 47-year political career, but the senator also played a key role in shaping U.S. technology policy, from ensuring adequate computers were in schools to pushing for Net Neutrality to being the first U.S. senator to communicate with constituents over the Internet. An impressive list, particularly for someone whose career started just two years after the first televised presidential debate, between his brother Senator John F. Kennedy and and Vice President Richard Nixon.
Below are some tech highlights from Ted Kennedy's storied career. If you know of any others, feel free to leave a note in the comments or e-mail me at michael@itknowledgeexchange.com and I'll add them to the list.
[kml_flashembed movie="http://www.youtube.com/v/6UlCXXZTTh8" width="425" height="350" wmode="transparent" /]
---
August 25, 2009 2:22 PM
Here are the most current numbers in our Flip UltraHD Knowledge Point contest. The top 10 point holders as of Monday, August 24th are:
Carlosdl: 4640
BlankReg: 4085
Philpl1jb: 3465
Labnuke99: 2665
Technochic: 1955
Mrdenny: 1610
Mshen: 1375
Nnf97: 1030
CharlieBrowne: 955
Whatis23: 835
Voodoovw: 735
The Flip contest ends on August 30th; there's still time to pull ahead and nudge into one of the top four spots! Visit the blog post for all the details, and good luck to all who are participating.
---
August 21, 2009 7:49 PM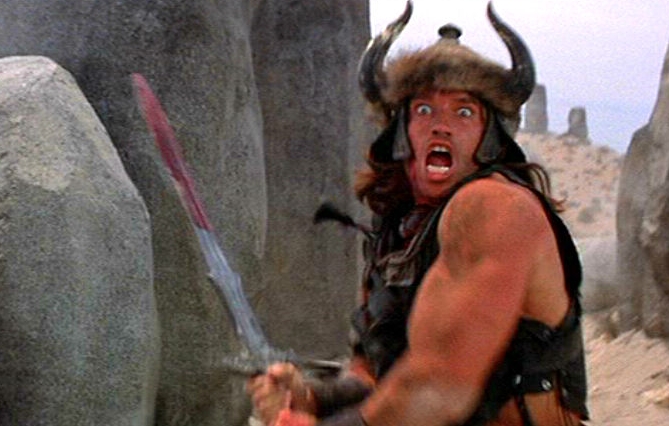 An article on Harvard Business Review tackled a very real problem today: Cutting through the inevitable corporate cruft to simplify your work day and get your job done. But the recipe the article's author, Ron Ashkenas, has cooked up sounds like one designed to create more conflict than anything else:
How many times have you gone to a meeting that lacked an agenda or a clear set of objects — and didn't do anything about it? How often have you received unnecessary email or reports — but didn't let the senders know that they were clogging up your inbox? How often have you sat through a presentation with too many slides, unclear points, and too much data — but didn't provide any feedback to the presenter? And how often have you been the perpetrator of these complexity-causing behaviors without anyone pushing back on you?

We all allow these things to happen. Often, we're guilty of doing them. But since most people dislike confrontation, we let things slide. It's an unspoken conspiracy: "I won't challenge you if you won't challenge me." The net result is that we unwittingly create a culture of complexity.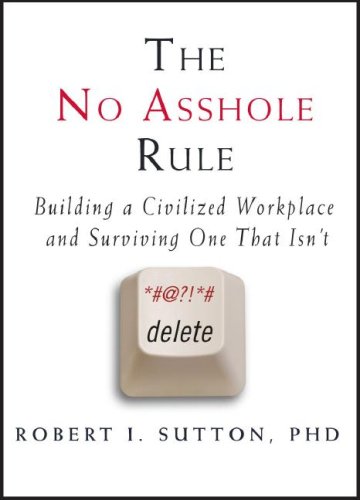 Ok, boring presentations are a waste of time, but isn't finger pointing and clique building (The second piece of advice: Build an informal "simplicity support group" of like-minded peers) what wastes the most corporate time in the first place? Tell your boss he's clogging up your inbox or berate a subordinate for making "unclear points" and using "too much data," and you're pretty much guaranteed to violate the No Asshole Rule, and employees will spend more time grumbling than getting things done.
Fortunately, there's a lot of solid productivity advice out there, and ITKnowledgeExchange and its sister TechTarget sites have a number of tips to give you a Conan the Barbarian-like focus on the task at hand. I've culled through the archives plus some reader suggestions to get you started:
So, workaday warrior, what are your tips for hacking through red tape and, against your company's best efforts, being truly productive? Share in the ITKE forums or e-mail me your productivity horror stories and triumphs. I'd love to hear and share them.
---
August 20, 2009 6:05 PM
Google's "Go Google" campaign is well underway, having kicked off at the beginning of the month with a series of plus-sized billboards in strategic cities, the now almost mandatory Twitter hashtag campaign and some major customer announcements, including Motorola's mobile devices unit. The must cunning strike, however, might be a series of cheeky, innocuous-seeming posters: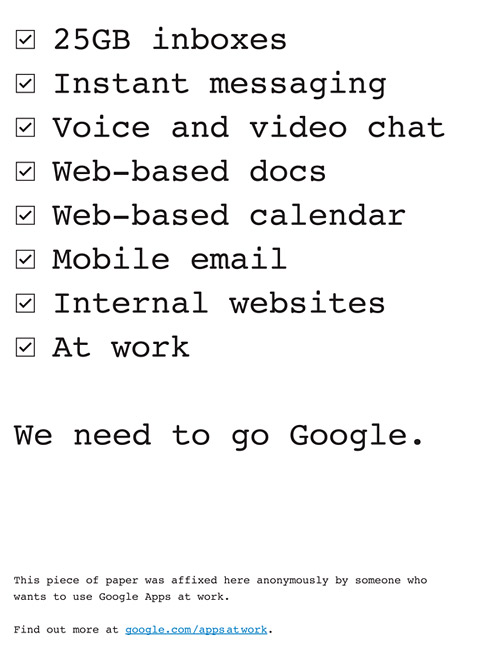 It's not quite inciting an all-out user revolt, but anonymous postering, cryptic typewriter text and the imperative demands all break the mold in how IT projects are usually handled: It's more V for Vendetta than white paper analysis and staged roll outs.
Have you felt the heat from users? Does it strike you as a cry for freedom from clunky, expensive apps or a call to IT anarchy?  I'm curious as to your thoughts, either in the comments below, to michael@itknowledgeexchange.com, or on Twitter at @morisy. In the meantime, perhaps V himself can give voice to those guerrilla user's demands:
[kml_flashembed movie="http://www.youtube.com/v/chqi8m4CEEY" width="425" height="350" wmode="transparent" /]
---
August 19, 2009 7:34 PM

Our next live virtualization chat with Microsoft virtualization pro Edwin Yuen will take place on August 27th from 11 am to 2 pm EDT. The IT Knowledge Exchange community will have an opportunity to pose their most pressing virtualization questions to Microsoft in a live, open discussion. You can visit the blog now or sign up for an e-reminder here.
We look forward to seeing our IT Knowledge Exchange virtualization pros with us in the chat on the 27th; remember that you can always post your questions ahead of time in the comments.
View the transcripts from previous Microsoft Virtualization chats:
Alternatively, you can view the Microsoft Virtualization Chat questions and answers by visiting its associated tag on IT Knowledge Exchange.
---
August 18, 2009 6:47 PM

You may have noticed a small change on our homepage — "Unanswered Questions" have now been replaced with "Recent IT Discussions," allowing you to see what questions are receiving the most attention at the moment. Fear not — you can still view Unanswered Questions on any parent tag page, or by visiting the URLs in this blog post.
Having trouble viewing the updated tabs on our homepage? Be sure to clear your cache and cookies.
Thanks,

Community Manager
---
August 18, 2009 5:39 PM
Google's become known for being willing to try almost anything when it comes to the data center: The Internet giant's re-vitalized small Iowa towns, designed and commissioned its own custom hardware and even floated the idea of a sea-based data center (Mark Fontecchio dissected that strategy in a blog post).
One strategy the big G hasn't been willing to try however is transparency, according to New York Times reporter Ashlee Vance:
No one really knows how effective Google's strategy is. The secretive company releases precious little information about its internal operations. Maybe it saves vast amounts of money by fine-tuning a super-efficient data center. Or maybe the "must-be-invented here" method adds a lot of cost and complexity to Google's infrastructure.

Microsoft doesn't seem terribly worried about Google's eccentric methods. It continues to buy systems from companies like Dell, SGI and Cisco Systems, as it builds out some of the biggest data centers on the planet.

"I can't say how we compare to Google," said Debra Chrapaty, Microsoft's vice president in charge of the company's infrastructure. "I really haven't seen them be as 'open kimono' as we have been."
Microsoft, more open and transparent than Google? It can happen, apparently. And if Google's talking about putting data centers on a boat, Microsoft seems prepared to take them on the road. Chrapaty said Redmond's considering ditching buildings altogether, putting data-centers-in-a-box out in the open. That would make them cheaper to deploy, if perhaps a bit more exposed, and also raises the possibility of nomadic data centers, traveling from tax haven to tax haven as local legislators try to lure high tech firms.
Sound far fetched? Talk to Quincy, Washington, which lost Microsoft's Azure data centers to San Antonio for just that reason. Make the data centers more portable, and who knows what will come of it.
Some ITKnowledgeExchange Data Center Resources:
---
August 17, 2009 2:59 PM
Here are the most current standings for our Flip UltraHD Knowledge Point contest:
There is still time to step up your game and earn Knowledge Points toward one of four Flip UltraHD pocket camcorders — the contest period ends on August 30th. Visit the blog post for more details and start contributing!
Good luck,

Community Manager
---
August 13, 2009 5:51 PM

Storage Monkeys is a new social network created especially for storage professionals, allowing experts from all over the globe to connect, network and share photos, videos and information. IT Knowledge Exchange became familiar with Storage Monkeys through Twitter, and upon visiting the site, we recognized many familiar faces in the storage community. If you're an enterprise storage pro, this is a great site to check out!
---