---
August 20, 2009 6:05 PM
Google's "Go Google" campaign is well underway, having kicked off at the beginning of the month with a series of plus-sized billboards in strategic cities, the now almost mandatory Twitter hashtag campaign and some major customer announcements, including Motorola's mobile devices unit. The must cunning strike, however, might be a series of cheeky, innocuous-seeming posters: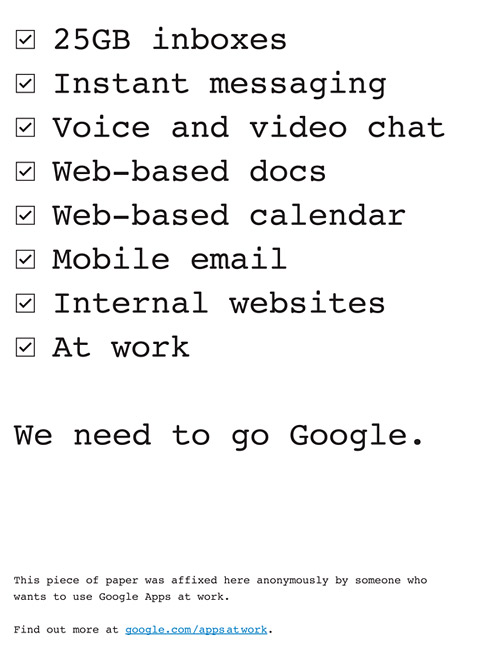 It's not quite inciting an all-out user revolt, but anonymous postering, cryptic typewriter text and the imperative demands all break the mold in how IT projects are usually handled: It's more V for Vendetta than white paper analysis and staged roll outs.
Have you felt the heat from users? Does it strike you as a cry for freedom from clunky, expensive apps or a call to IT anarchy?  I'm curious as to your thoughts, either in the comments below, to michael@itknowledgeexchange.com, or on Twitter at @morisy. In the meantime, perhaps V himself can give voice to those guerrilla user's demands:
[kml_flashembed movie="http://www.youtube.com/v/chqi8m4CEEY" width="425" height="350" wmode="transparent" /]
August 19, 2009 7:34 PM

Our next live virtualization chat with Microsoft virtualization pro Edwin Yuen will take place on August 27th from 11 am to 2 pm EDT. The IT Knowledge Exchange community will have an opportunity to pose their most pressing virtualization questions to Microsoft in a live, open discussion. You can visit the blog now or sign up for an e-reminder here.
We look forward to seeing our IT Knowledge Exchange virtualization pros with us in the chat on the 27th; remember that you can always post your questions ahead of time in the comments.
View the transcripts from previous Microsoft Virtualization chats:
Alternatively, you can view the Microsoft Virtualization Chat questions and answers by visiting its associated tag on IT Knowledge Exchange.
---
August 18, 2009 6:47 PM

You may have noticed a small change on our homepage — "Unanswered Questions" have now been replaced with "Recent IT Discussions," allowing you to see what questions are receiving the most attention at the moment. Fear not — you can still view Unanswered Questions on any parent tag page, or by visiting the URLs in this blog post.
Having trouble viewing the updated tabs on our homepage? Be sure to clear your cache and cookies.
Thanks,

Community Manager
---
August 18, 2009 5:39 PM
Google's become known for being willing to try almost anything when it comes to the data center: The Internet giant's re-vitalized small Iowa towns, designed and commissioned its own custom hardware and even floated the idea of a sea-based data center (Mark Fontecchio dissected that strategy in a blog post).
One strategy the big G hasn't been willing to try however is transparency, according to New York Times reporter Ashlee Vance:
No one really knows how effective Google's strategy is. The secretive company releases precious little information about its internal operations. Maybe it saves vast amounts of money by fine-tuning a super-efficient data center. Or maybe the "must-be-invented here" method adds a lot of cost and complexity to Google's infrastructure.

Microsoft doesn't seem terribly worried about Google's eccentric methods. It continues to buy systems from companies like Dell, SGI and Cisco Systems, as it builds out some of the biggest data centers on the planet.

"I can't say how we compare to Google," said Debra Chrapaty, Microsoft's vice president in charge of the company's infrastructure. "I really haven't seen them be as 'open kimono' as we have been."
Microsoft, more open and transparent than Google? It can happen, apparently. And if Google's talking about putting data centers on a boat, Microsoft seems prepared to take them on the road. Chrapaty said Redmond's considering ditching buildings altogether, putting data-centers-in-a-box out in the open. That would make them cheaper to deploy, if perhaps a bit more exposed, and also raises the possibility of nomadic data centers, traveling from tax haven to tax haven as local legislators try to lure high tech firms.
Sound far fetched? Talk to Quincy, Washington, which lost Microsoft's Azure data centers to San Antonio for just that reason. Make the data centers more portable, and who knows what will come of it.
Some ITKnowledgeExchange Data Center Resources:
---
August 17, 2009 2:59 PM
Here are the most current standings for our Flip UltraHD Knowledge Point contest:
There is still time to step up your game and earn Knowledge Points toward one of four Flip UltraHD pocket camcorders — the contest period ends on August 30th. Visit the blog post for more details and start contributing!
Good luck,

Community Manager
---
August 13, 2009 5:51 PM

Storage Monkeys is a new social network created especially for storage professionals, allowing experts from all over the globe to connect, network and share photos, videos and information. IT Knowledge Exchange became familiar with Storage Monkeys through Twitter, and upon visiting the site, we recognized many familiar faces in the storage community. If you're an enterprise storage pro, this is a great site to check out!
---
August 4, 2009 7:54 PM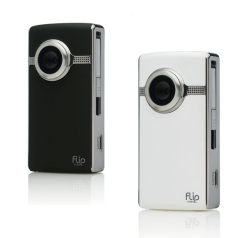 The heat is on as our Flip UltraHD Knowledge Point contest gets into full gear for the month of August. The top four (4) users with the most Knowledge Points from July 13th to August 30th will win a Flip UltraHD pocket camcorder, perfect for capturing the moments of summer! Here are the point standings so far:
Carlosdl: 2,425
BlankReg: 1,670
Labnuke99: 1,495
Mshen: 1,375
Philpl1jb: 1,365
Technochic: 1,130
Yorkshireman: 730
Mrdenny: 615
Fubar: 510
There's still time to get into the community and start asking and answering questions. Good luck!
---
July 30, 2009 1:28 PM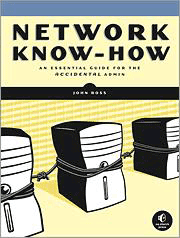 SearchNetworking.com has recently featured a free book chapter from Network Know-How, a great resource for network troubleshooting.
"Troubleshooting," Chapter 17 of the book Network Know-How shows you tools and methods that will help you identify and solve most network problems. Consider using the techniques in this chapter as a guide to logical problem-solving processes. The steps in this tutorial address computer connection problems in Windows, Macintosh, or Linux/Unix operating system as well as on the network itself.
Visit the article on SearchNetworking.com for more information on the chapter, as well as the full chapter text and links to download a PDF version.
---
July 16, 2009 3:57 PM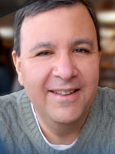 This week's featured blogger is Michael Krigsman of IT Project Failures. In his blog, Michael discusses a wide range of topics, including enterprise software purchasing, "zombie" projects (projects that "just won't die"), and appropriate measurement and metrics in enterprise 2.0 collaboration. Michael is CEO of Asuret, Inc. and specializes in consulting with companies on the successful implementation of hardware and software. Be sure to check out Michael's blog for more insights!
---
July 13, 2009 3:26 PM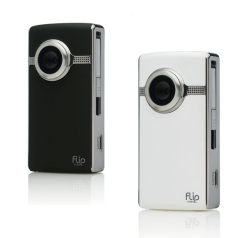 If a picture says a thousand words, how much does a video say? A Flip UltraHD pocket camcorder can hold up to 8 GB of video, meaning every belly flop into the pool, every trip to the beach and every summer sunset can be captured for your video scrapbook or uploaded quickly and easily to a video sharing site like YouTube.
This summer, we're giving away four (4) Flip UltraHD pocket video recorders to the top four Knowledge Point earners from July 13th to August 30th. You can earn Knowledge Points by asking, answering and discussing questions here in the community. Remember: some questions are open discussions, so everyone can contribute.
The contest is open to members in the United States, Canada, United Kingdom and Western Europe.
Previous winners of IT Knowledge Exchange contests are eligible for this contest.
All questions, answers and discussions will be reviewed for validity.
You can start earning Knowledge Points by asking your enterprise IT questions (or telling your friends to ask a question) on our Ask a Question page, or start answering questions that haven't received attention yet:
Good luck!

Community Manager
---