---
September 10, 2009 4:08 PM
IT Knowledge Exchange is a proud sponsor of the 2009 TDWI World Conference Series — below is information pertaining to the fourth event in the series, taking place in Orlando, FL in November.
The Data Warehousing Institute (TDWI) has announced it will host its fall 2009 World Conference in Orlando, FL, from November 1–6, 2009. Industry leaders such as Cindi Howson, founder of BIScorecard, and Wayne Eckerson, director of TDWI Research, will deliver keynote presentations to support the conference. Howson will speak on the secrets to BI success, while Eckerson will present the future of business intelligence.
TDWI's World Conference in Orlando is a vendor-neutral BI and DW education event that offers more than 45 full- and half-day courses taught by industry practitioners. TDWI's Orlando conference also features many unique offerings, including Certified Business Intelligence Professional (CBIP) training and testing, peer networking sessions, Guru Sessions, and more.
For more information on TDWI's upcoming conference, visit www.tdwi.org/orlando2009
September 10, 2009 2:54 PM
As part of a new feature on the Community Blog, each week I'll be doing a run down of the 10 most popular blog posts over the previous week, in case you were wondering what your peers were reading or a hot topic somehow missed your radar. Still think we missed something? Send me an e-mail at Michael@ITKnowledgeExchange.com and let me know, or better yet, request your own blog, hosted right here on ITKnowledgeExchange.
10. Bob Cancilla on the future of System i One of the Sytem i's biggest fans also shares a dose of hard reality as he sees it.
9. The EU fiddles while Sun burns Ed Scannell takes the European Union to task for kicking Sun while they're down.
8. How to allow the root user to log in to VMware ESX Server with SSH An old post but hot this week, David Davis explains a tricky procedure in clear terms.
7. Importing VMDK disk files into Sun xVM VirtualBox Rick Vanover (VCP, MCITP,MCTS, MCSA) offers another how-to, fresh off the presses and quite in demand.

6. Swine flu and business continuity planning resources Anne McCrory combs through the web to bring together the best resources on preparing for an H1N1 outbreak.

Read on for the top 5 … Continued »
---
September 10, 2009 1:59 PM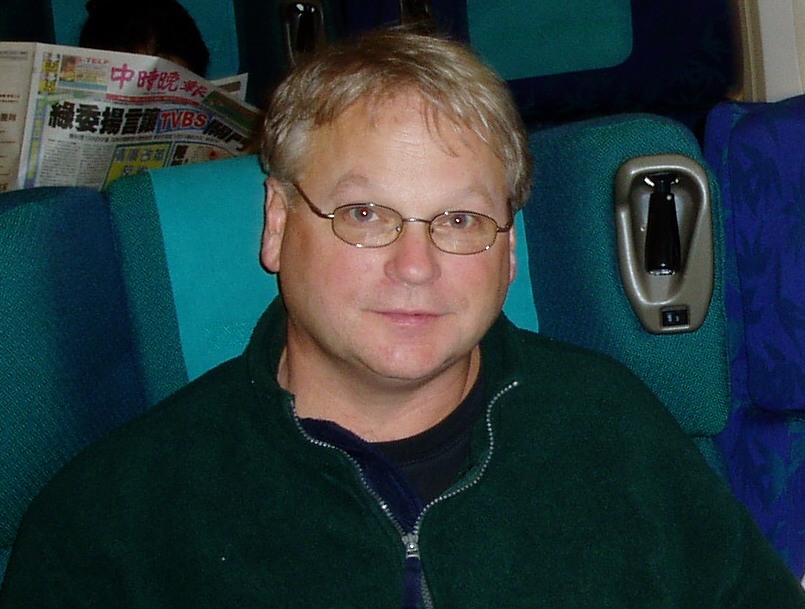 Greg Schulz was our "Featured IT Blogger" last week; this week, he's back to write a guest post on storage performance and availability. Welcome, Greg!
———————————————
Yes that is correct, performance equals availability, along with the inverse, availability equals performance also holds true. The two are very much intertwined yet seldom discussed, so let's take a quick look at how they are interrelated.
Here's why, if you do not have availability how do you have performance, if you do not have adequate performance to meet QoS or other time sensitive needs, how do you have availability?
Given current economic conditions and the pressure to do more with less, or, do more with what you have, IT Data Center infrastructure and storage optimization are popular topics. In the continued quest to optimize IT infrastructures including storage to achieve more efficient use and effective service delivery, a focus has been on space capacity utilization. However the other aspect of boosting efficiency and productivity is identifying, isolating and addressing bottlenecks in IT data center infrastructures including storage.
A simple example of how performance and availability are related is in the form of RAID (Redundant Array of Inexpensive/Independent Disks), you know, the 20+ year old technology that some have declared as being dead. Yet, RAID continues to be commonly deployed and is ubiquitous from consumer to soho to SMB to SME to enterprise in all of its different forms (See figure 1). Various RAID levels (Figure 1) allow different levels of performance and availability along with capacity options to be aligned and meet specific needs.
Other impacts on performance and availability include failed adapters, controllers or other components include automatic disk drive rebuilds in RAID sets using hot spares. Background tasks including parity scrubbing or data consistency checks, snapshots, replication, deferred or post processing for data deduplication, virus and other tasks can also manifest themselves as performance or availability impacts.
Availability and performance issues are not limited to storage systems; they also apply to servers and I/O network or data paths including switches and routers. Keep an eye on alternate pathing configurations for I/O adapters along with error counts. On switches or routers, monitor error counts, retries along with how they compare with normal baseline performance profiles.
Some general tips and comments:
Establish baseline performance indicators during normal periods of time
Compare normal baseline performance and other indicators to problem times
Review RAID storage system configuration for low cost near-term opportunities
Fast servers need fast I/O paths, networks and storage systems
Align tiered storage to meet performance, availability, capacity and energy needs
SSD attached to slow or high latency controllers can introduce bottlenecks
Look beyond IOPS and Bandwidth keeping response time or latency in focus
Keep availability in perspective as errors or failures can cause performance issues
Hopefully this helps to put availability and performance as being interrelated into perspective providing food for thought. Learn more in my Storage Decisions New York City fall 2009 talk titled "The Other Green — Storage Efficiency and Optimization" as well in my books, "The Green and Virtual Data Center" (CRC) and "Resilient Storage Networks" (Elsevier) at www.serverandstorageio.com.
Cheers,
Greg Schulz
About the author
Greg Schulz is founder of the Server and StorageIO Group, an IT Industry Analyst and Consultancy firm who can be found at www.storageioblog.com and twitter @storageio.
---
September 8, 2009 1:30 PM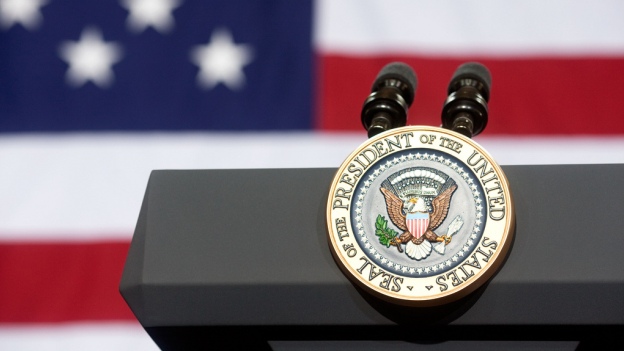 President Obama's back-to-school speech has stirred up a bit of controversy even before he's given it (it's set for noon EST today), but the transcript (see below) has him sticking to the fundamentals: Work hard, stay in school, wash your hands, he will admonish the nation's schoolchildren. At least, the ones whose schools participate.
He also urges students to forget making their millions by "rapping or basketball or being a reality TV star," and instead focus on more practical pursuits, including careers in technology. "Students who sat where you sit 20 years ago founded Google, Twitter and Facebook and changed the way we communicate with each other," he is set to say. "Come up with the next iPhone."
So if America's going to have a new generation of technophile careerists, what's it going to take to make it on top? What's your advice for the next generation, particularly if they want to make a career in a technology field? Let me know at Michael@ITKnowledgeExchange.com or join the discussion below.
---
September 3, 2009 5:38 PM
Last post on the Google Guerrillas and I promise I'll find a new topic to harp on for a while, but just thought you might find it interesting how Google's viral campaign has turned against them.
As part of its new campaign to promote Google Apps Google (NSDQ: GOOG) has been encouraging users to Tweet on the benefits of 'going Google' under the hashtag 'Gone Google.' But with Gmail officially down the hashtag has taken on a new meaning, as a number of users have used it to circulate their complaints.
PaidContent also notes that Microsoft is quietly pushing news of the revolt out there, with COO Kevin Turner pointing to news of the outage to convince current Microsoft customers to stay on board.
More on managing the user revolt:
---
September 3, 2009 4:47 PM
I received a number of responses to my post on whether Shakespeare would slice up the server admin if he were around today, both via e-mail and in the comments.
Wayne M., an IT Director in Needham, Mass., had little patience for uppity users:
I can't speak for anybody else's company, but the users at my company (with very very few exceptions) seem about as technology challenged as possible!    And to say that they can manage their security better than IT?  We spend much of our time installing desktop and network security protection to keep them from shooting us in the foot!

On top of that, most of the user community that I know might be technical at home, but want to have nothing to do with it at work!  They aren't paid enough!  I've been told that to my face time and time again.  "You guys in IT get the big bucks!  Why should I know how to handle a (simple) PC problem?!"

Let's stop dreaming and come back to Earth.
Others were a little more forgiving, with Nottslanding suggesting that a peace could be brokered, based on her own experience with an annual mixer that went a long way towards breaking down the red tape between IT and the users they serve:
The first one was staged as part of a Halloween costume day in a rather "straight" company. We convinced the uppermost management that since a significant part of their operating budget went to technology costs and there was often grumbling about that outside the technology "silo", maybe the customers didn't understand how that money was spent. Likewise, as the mainframe systems technology manager (not applications), hearing the grumbling from my staff about sudden changes in priorities, or "unlimited" use of valuable resources, or introduction of new technology that hadn't been blessed by Tech Support, convinced me that the techies weren't really aware of the driving business requirements. Almost no one below the top executive officers had ever been in the highly secured computer room.

The operations staff had a wonderful time decorating the computer center. Their first theme was the "hazards" of being a computer operator, enhanced by clever placement of straw dummies – e.g. a dummy squished by a huge roll of printout paper, one mostly covered in tape cartridges from a rack under which a floor panel had collapsed, the legs of a cable puller crawling under the raised floor, and a
dummy, totally covered by paper, except for its legs, in the recycle bin (among other things). Each small group of people was escorted through the data center by a technical person. The technical people started by finding out which systems the tour group supported, and most of the operators knew what resources those systems used. The customers had NO idea of all that went on back there. Meanwhile, just by being face-to-face, both parties got to see the people they sometimes communicated with, or whose names became linked to applications. Most the computer people didn't really know what some of those applications did, and the visitors were encouraged to fill them in. There at the last station – just before they were led into the telephone switch part of the computing facility, the dummy in the recycle bin suddenly sat up, as if startled and awakened from a nap. That drew both screams and laughter. We even got the CEO on camera at the surprise!

On the day of the event, the Data Center managers all came dressed in "grunge". We'd done a Saturday shopping trip to all the Goodwill stores to get our outfits. On the morning of, we assembled ourselves in costume, and arrived as a group. An elderly couple getting into our elevator, chose not to ride with us. Before we did anything else, we crashed an Executive meeting, with an entry something like "we're the data center and we've got your data. If you want it back, you have to spring for the refreshments." – which they did.

That was certainly NOT a dull meeting. The size of the tour groups got larger throughout the first day, as it was recommended among peers. A good time was had by all.

As I mentioned, it became an annual event (different themes, of course, which were always arranged by the operators who almost never got out of the computer room). All the executives extolled its success, especially since they got such positive feedback from all the different departments (as did the Data Center). Response grew so that we had to schedule Halloween tours. The production services personnel (the ones who provided the human interface with input/output and distribution at the data center) set up the tour schedules. The customers got to see the life cycle of a "trouble ticket", presented by the folks at the help desk. The "techy geeks" actually knew quite a few of the customers because they were always in the trenches fixing customers' problems. The techs introduced the customers to all the work they normally do in addition to direct customer support, explaining how "maintenance" interruptions and new hardware and software provided stability and new functionality for systems. The managers of each of those groups took care of setting the focus for each year so it wouldn't be the same old stuff every year.

And as an offshoot, from then on, every Halloween became a costume day throughout the HQ building.
So: What you have you found successful: Giving peace a chance or locking 'em down before they cause trouble? Let me know your thoughts at michael@itknowledgeexchange.com or in the comments below.
More on managing the user revolt:
---
September 3, 2009 2:12 PM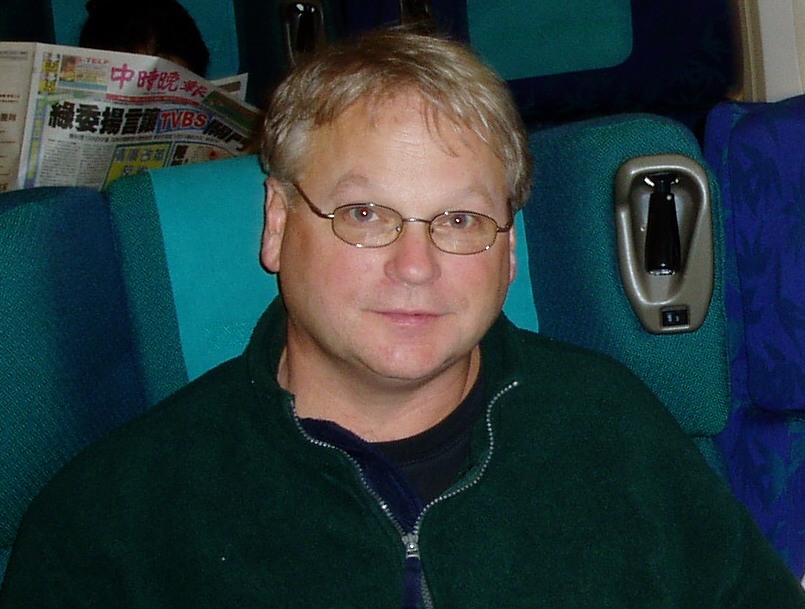 Greg Schulz is an author and storage infrastructure analyst whose blog, StorageIO, revolves around topics such as resource management, the green data center, and clustered storage, among many others. Congratulations, Greg, on being our featured IT Blogger of the Week!
---
September 2, 2009 6:58 PM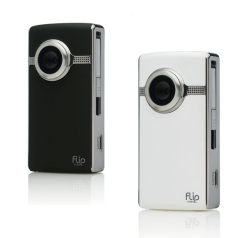 After a great showing in our Flip UltraHD Knowledge Point contest, we're happy to announce the four winners:
–> Carlosdl: 4975
–> BlankReg: 4925
–> Philpl1jb: 3980
–> Labnuke99: 3070
Congratulations to our winners, and to all who participated. It was a tight race! If you didn't make it into the top four, don't worry — we have a new contest coming up very shortly. Stay tuned!
Thanks,

Community Manager
---
September 1, 2009 9:50 PM
I just posted yesterday about the dangers of ditching IT for Google, and the Big G makes the point better than I ever could: GMail, the 3rd most popular web e-mail service, went down today for a while, with spotty communication as to why and little information in terms of problem resolution.
Now, GMail and Google's other services likely have better uptime than many IT organizations, but as the author of TechCrunch's article noted, Googles Guerrillas were having a tough time:
I use Apps For Domain for everything – my contacts, my email, my todo list, my chat, my documents and more recently, my phone. As soon as it went down, I noticed in less than a second. I am now completely stuck, after a few months of being impressed by how I was able to run my entire life on Google.

It is not just the frontend that is down, but also the backend IMAP and POP servers (Update: they are up, but slow). This is a huge fail for Google, considering how admired they are for all the technology they have built internally to scale out their applications.
Most IT organizations would at least provide prioritization of business critical services, along with a trouble ticketing system to assess what is down where. With GMail, on the rare occasion it does go down, it goes down in a very big way.
Now the question is, will this dissuade any of the Google Guerrillas that recently wanted to chuck IT in favor of a user-ocracy?
---
August 31, 2009 5:37 PM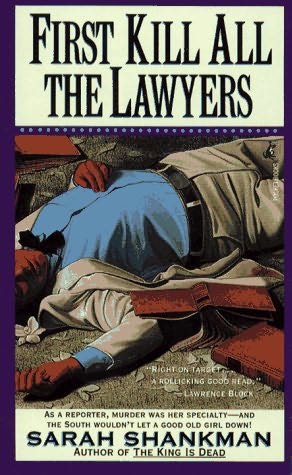 I can't help but wonder: If Shakespeare were writing today, about office life instead of aristocratic foibles, what kind of barbs would he lob at IT? I suspect it wouldn't be pretty.
His (in)famous call to "kill all the lawyers" surely drew a laugh then, but maybe now he'd urge us to flay the helpdesk or roast the server tech. He certainly wouldn't be alone.
Millions of workers around the world are in the same straits: They've heard about the joys of Firefox, the wonders of Google Docs, or any number of other great programs or Web sites that might improve how they work. Indeed, they use these apps at home all the time, and they love them. But at work they're stymied by the IT department, that class of interoffice Brahmins that decides, ridiculously and capriciously, how people should work. …

In the information age, most companies' success depends entirely on the creativity and drive of their workers. IT restrictions are corrosive to that creativity—they keep everyone under the thumb of people who have no idea which tools we need to do our jobs but who are charged with deciding anyway.
Ok, so there's worse libels than interoffice Brahman (which is actually kind of growing on me), but this comes after Google's similar call for a user revolt. The popular BBC sitcom The IT Crowd portrays its protagonists as social outcasts lead by a clueless IT management drone (see below).
Can't IT just do its job without some uppity journalist telling them they don't know what they're doing?
Because while there are legitimate gripes about treating workers like adults, there are more serious dangers of losing sensitive information. Thumb drives, for example, are generally considered as simple a technology as they come, and workers clamor for them trying to port files from home and work computers to, you know, get their job done. Trying to do an approved file move over a VPN network takes orders of magnitude longer, so why would anyone ban them? Because lost or stolen thumb drives happen all the time. And even if they're finding USB drives, users just aren't particularly savvy. And as for the call to allow free-for-all on instant messaging, our very own Nathan Simon just wrote about a new Trojan targeting Skype users: What happens when ne'er do wells get access to an executive conference call? You can be sure that IT will be held responsible for the technology the executive's nephew helped implement.
There's plenty more deconstruction and critique of the article over at DVICE but, for all the technical nuance that the Slate article misses, it catches on to a very real demand: Users want their freedom, and they want it now. Two years ago, executives started demanding their iPhones despite security and technical concerns, but now more users are demanding their own tools, and like Farhad, they'll use them whether you like it or not. What can and should IT do to meet them halfway?
I suspect, like with so much in IT, there's no one real answer. While columnists will happily proclaim "Tear down this wall!" regarding IT restrictions, each shop is different, and some restrictions are outside IT's control. The "No Fun" restrictions Farhad cites, for example, often come straight from a CEO tired of seeing half an office's monitors tuned to Facebook or EBay. While you ponder your strategy, I've included a snippet from the IT Crowd below. If you're struck by any insights or would like to share you how you met your users halfway in restoring IT sanity (or even how you quashed a user rebellion), let me know in the comments or via e-mail. I'll keep your name and affiliation private if you'd like.
[kml_flashembed movie="http://www.youtube.com/v/iRmxXp62O8g" width="425" height="350" wmode="transparent" /]
---