---
---
---
---
November 12, 2009 5:39 PM

Profile: JennyMack
Need to know how to migrate a DHCP database from Windows 2000 Server to Windows Server 2008 or Windows Server 2008 R2? How about some more information on a Microsoft security release? The Microsoft Enterprise Networking Team blog is chock-full of applicable information, including recent KnowledgeBase articles related to networking, along with news and tips. Visit the Microsoft Enterprise Networking Team blog today!
---
---
---
---
---
October 30, 2009 1:34 PM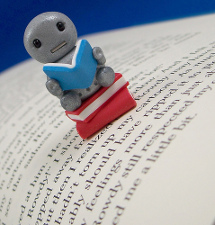 The fine folks at Prentice Hall just sent us a fresh batch of IT books and we want to let you know how they are, but our ReviewBot needs all the help it can get.  Can you give us a hand? Right now, we've got the following books up for grabs:
Network Maintenance and Troubleshooting Guide: Field-Tested Solutions for Everyday Problems, 2nd Edition
VMware VS and vSphere SDK
PM Crash Course for IT Professionals
If you have a U.S. mailing address and would be willing to write an informative, creative review of the above books, let us know and if we like your idea (even just a straight-forward review!), we'll ship you a free copy, yours to keep.
Leave a message in the comments with the book you'd like, or e-mail me directly at Michael@ITKnowledgeExchange.com.
---