---
December 17, 2009 6:42 PM

Profile: JennyMack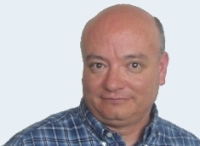 Tony Pearson is a Senior IT Storage consultant at IBM. With over 20 years' work in IBM storage, Tony has plenty to talk about in his blog, Inside System Storage. Most recently, Tony has been covering his experience at the Data Center Conference 2009 in Las Vegas. He has also recently talked about the Total Cost of Ownership (TCO) of Tivoli Storage Manager, as well as IBM System Storage DS8700. His blog is a great read if you specialize in storage, or even if you want to get some insight into working for IBM Storage. Be sure to visit Tony's blog today.
December 15, 2009 7:05 PM

Profile: ITKE
Sorry, but the page "Do they know it's Christmas in Spam-sylvania?" has moved. Click here to read it.
---
---
December 11, 2009 10:05 PM
---
December 8, 2009 4:58 PM
Our friends over at SearchNetworking had an abundance of networking books, so now you can benefit! We have free copies of Deploying and Troubleshooting Cisco Wireless LAN Controllers by Cisco Press and Network Maintenance and Troubleshooting Guide from Fluke Networks, and we're giving away free copies for the next week!
All you have to do is
post a question
in the networking section that gets answered (use "networking" as your first tag). Once your question is answered,
e-mail me
the link, your name and address and if you're the first respondent that day, we'll ship you out your book.
Sorry, only U.S.-based users or those with a U.S. shipping address are eligible for this contest.
---
December 8, 2009 3:42 PM
Here are the 10 most watched questions on ITKE: There's some great discussion going on. Go answer a question now!
1. Pushan1234 asks about Returning string value from a stored procedure in sql server 2005 to vc# ide code at runtime. CarlosDL and MrDenny provide some pointers.
2. Bonbon78 runs into trouble Converting date values in AS/400 database. Meandyou, TomLiotta and Teandy post some postulations.
3. A user asks  How many Exchange servers should I use in my company? MrDenny explains why one isn't the loneliest number.
4. Shiv asks about Exchange 2003 DL's, and while MrDenny chimed in, the question still isn't fully answered!
5. Ak1bo78 asks for a C# how to on IF Statement's, which Mshen and CarlosDL help create. Continued »
---
---
---
---
---