---
---
April 12, 2010 8:14 PM

Profile: EmNichs
We just gave away one sweet prize to ssorr0yk, an HP EliteBook 8440w. And this June we're doing it again in our Intel Open Port IT Scavenger Hunt.
The Intel Open Port IT Community is a key online resource for IT professionals seeking advice at all stages of the IT decision-making process.  From topics like server virtualization to remote management of notebook and desktop PC's using Intel XEON technology, Open Port offers a network to gain access, share ideas and discuss the most relevant topics with leaders of the IT community. Learn more
IT Knowledge Exchange members earn 200 Knowledge Points for entering and will receive an IT Knowledge Exchange Sticker. See IT Knowledge Exchange's general contest rules for more details.
---
---
April 6, 2010 5:03 PM
That's right.
Our next contest starts today April 6th and runs until midnight EST on May 17th. Here are the specifics:  We are giving away 2 iPads. 1st place receives a 32GB version and people who finish in 2-10th will be put in a drawing to receive a 32GB version.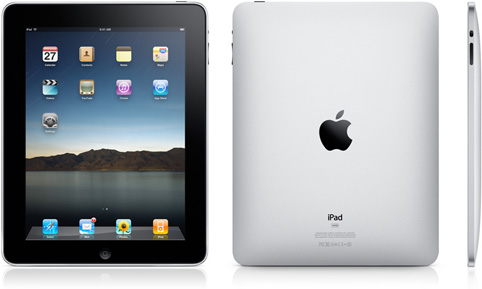 How can you win or qualify?
All you need to do to win is collect the most knowledge points between the dates listed above. To earn knowledge points you can Ask questions, Answer questions, discuss questions, getting your answer selected as an accepted answer and approving answers.
Keep in mind that we will be reviewing all activities and deducting knowledge points to any posts that do not add value or help the member asking the question.
So let the fun begin. Post any Enterprise IT questions you have and answer unanswered questions that exist on the site: Error messages you are receiving, product selection advice needed and anything else. Also spread the word and have your friends post questions that you may have the answer to.
We will be having special ways you can earn additional knowledge points so sign up for our twitter feed @ITKE to get the announcements.
Any questions? Email me at sbrooks @ techtarget.com
If Apple can ship an iPad to you then you are eligible for this contest.
Good Luck
Sean
---
April 6, 2010 2:46 PM

Profile: ITKE
It was a tight race, but 4 members came out on top:
GRAND PRIZE WINNER ssorr0yk: HP EliteBook 8440w with 2010 Core vPro processor
FIRST RUNNER UP nnf97: $100 Amazon.com Gift Card
SECOND RUNNER UP Resinator: $50 Amazon.com Gift Card
THIRD RUNNER UP LowTec: $25 Amazon.com Gift Card
On behalf of Intel and IT Knowledge Exhcange, thank you to everyone who participated and look out for the next Scavenger Hunt coming soon…..
---
---
---
---
March 29, 2010 4:17 PM

Looking to clean up that mess you call your workspace? Great!  We've even corralled over a dozen assistants to help you get organized: Animal Clips of dubious utility!
They stick on and pop off easily, and help keep those cables where they're supposed to be. Where did we get these truly magical and revolutionary, not to mention lovable, devices? Our good friends at CableOrganizer.com. To win your set, simply ask or answer a networking question tagged "Networking in 2010" and e-mail me at Michael@ITKnowledgeExchange.com, and I'll randomly pick a winner from eligible entrants. Usual contest rules apply.
It would also be awesome if you'd be willing to send us a quick picture of how you ended up using the clips: Here's one from our office of a platypussaurus noshing on my phone line: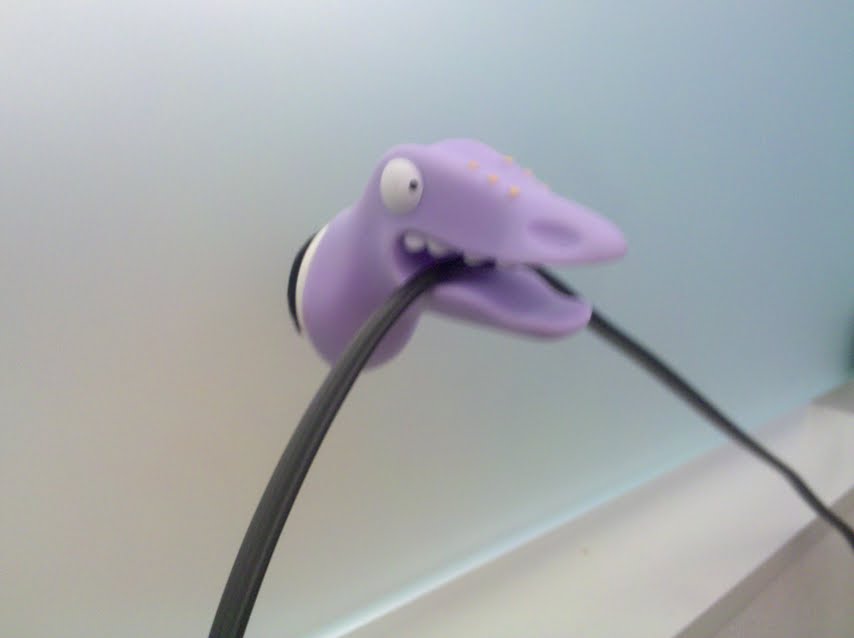 So what are you waiting for? Ask a question now!
---