---
May 12, 2011 6:38 AM
Posted by:
MelanieYarbrough

The IT Blog Top 10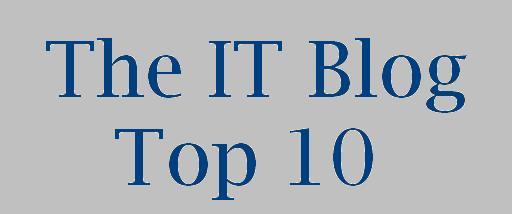 1. Got your IT career on the brain? Robin Miller helps you climb the IT ladder with six web pages that will help you write an effective resume.
2. For those not able to make it, Barbara Darrow has the Red Hat Summit 2011′s top five takeaways.
3. Ron Miller challenges major mobile mogul, says it's time for Apple to finally close cloud-mobile loop.
4. Dave Raffo is at EMC World, and has recently updated his post on how EMC is flashing lofty SSD plans.
5. VMware kills cloud's promise, Red Hat says. What do you think?
Continued »