---
August 9, 2012 7:35 PM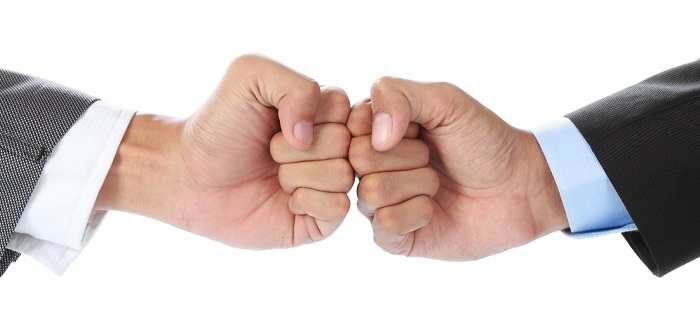 Fists image via Shutterstock
Industry battles took center stage on ITKE blogs this week. Check out who's feeling the heat:
1. Mark Fontecchio shows just how much HP was affected by Oracle's lack of Itanium support. Warning to financial folks: It gets graphic.
2. Fusion-io announced its ION Data Accelerator software last week, and Dave Raffo thinks it puts the company in direct competition with EMC and its "Project Thunder" storage appliance. Sounds like a storage storm's a-comin'.
3. Bradley Wiggins and Andy Murray aren't the only Brits who deserve a gold medal; London Olympics CIO Gerry Pennell  should get something for his inventive use of green IT technologies at the games, writes Miki Onwudinjo.
4. Lists are always problematic (and we should know). So Ed Tittel's probably not the only one who has quibbles with Global Knowledge's recent ranking of the 11 skills every IT pro should have.
5. Ron Miller knows that Apple's iCloud needs work. We're guessing that Mat Honan agrees.
6. Heather Clancy describes how Dell welcomed partners to its cloud services program, which is nice.
7. Is OAuth 2.0 on "the road to Hell"? Protocol author Eran Hammer thinks so, and Adam Riglian details his response at last week's Internet Engineering Task Force meeting in Vancouver.
8. Todd Morrison tells us why HANA users drink less coffee.
9. Craigslist used to be the cool kid on the internet block. Now, it's more like the angry old shut-in yelling at kids to get off its lawn — and that could have dire consequences for cloud and mobile app developers, writes Adam Riglian.
10. Banking is getting less buttoned-up, writes Jack Vaughan. It starts with Enterprise Service Buses.
August 9, 2012 5:13 PM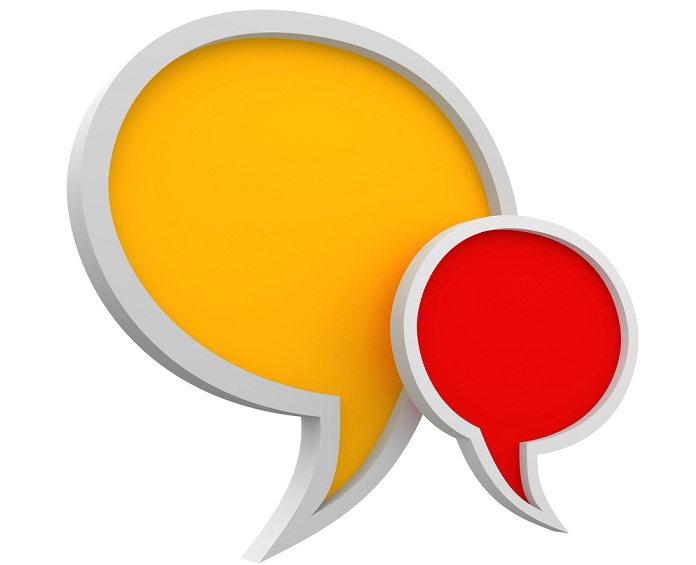 Chat bubble image via Shutterstock
We'll be hosting a live chat with experts from Aria Systems on August 14 at 2 p.m. ET on SaaS subscription and billing management.
Over the last decade, CEOs, investors, analysts and business advisors have fallen in love with the recurring revenue model. But these new recurring revenue businesses also come with new requirements.
In order to better-understand today's billing landscape and optimize your unique revenue model, join this complimentary webcast. It will serve as an instructional roadmap for building a recurring revenue model and outlining many of the different monetization strategies available. Access this now to learn how to:
increase revenue through greater customer acquisition and retention;
choose the right recurring revenue model;
and more.
Hope to see you there on Tuesday afternoon.
---
August 2, 2012 8:00 PM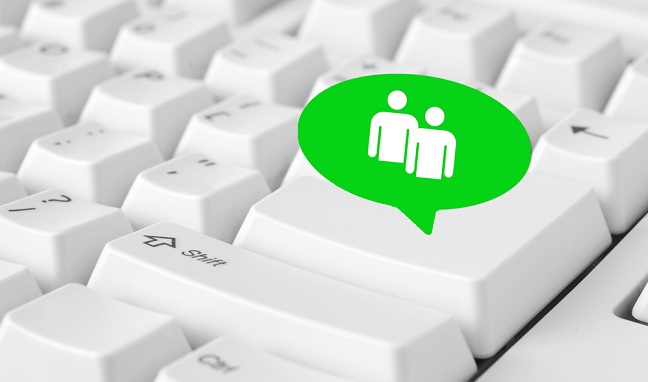 Enter discussion image from Shutterstock
Hi all,
Hope the summer is treating you well (and despite what some are saying, there's still plenty of it left). I've enjoyed getting to talk to several of you over the past few weeks, and will continue to connect with other members of our growing community.
But this post isn't about me – it's about you. We're kicking off August with the announcement of our member activity contest. Each of top 10 most active members on the site this month will earn a $50 Amazon gift card, which you can use for your favorite tech toy, or something completely unrelated like a ninja grappling hook to an inflatable party sheep (I won't ask what you plan to do with either of these items).
All you need to do to move up the list and get the prize is ask, answer and discuss questions (think of it like the Olympics, only with a lot less physical exercise). If you have any questions for me let me know.
Ben
---
---
July 23, 2012 12:28 PM
I'd like to officially introduce myself to the IT Knowledge Exchange community. As your new community manager, I'll be spending a lot of time making sure this site offers the best possible experience for all of our members.
Along with Michael Tidmarsh, our assistant community manager, I'll be contributing to and promoting discussions, writing on our Community blog and our Enterprise IT Watch blog, working with and expanding our strong network of bloggers and helping out with promotions and special events. If you have an issue or question regarding the community, you can contact me (brubenstein@techtarget.com) and I'll do my best to address it.
I come to this role after several years working in online media, for both large news organizations and community sites. Most recently, I was the editor of SearchWindowsServer.com and a frequent contributor to the Windows Server Notebook blog. I'm sure I'll learn a lot from the many experts who participate here.
I'm excited to be a part of this vibrant community. If you have any ideas on how we can improve IT Knowledge Exchange, please let me know. This site is ultimately all about your interests and involvement; I'm just here to make sure it all goes smoothly.
Ben (aka brubensteintt)
---
---
---
June 26, 2012 7:15 PM
It's no secret that moving to the cloud can help you simplify infrastructure management and realize some impressive resource utilization benefits – but at what cost?
Amid growing data security and manageability concerns, many businesses are starting to worry they've bit off more cloud than they can chew.
Check out this brief video today to discover the key features offered in Oracle Solaris 11, an emerging software solution designed to boost the performance, security and success of your cloud, and then tune in tomorrow, June 27th at 11am EST for a live chat where you can get the answers to today's most pressing cloud questions and challenges. Continue on to get started.
---
---
---