---
December 31, 2013 4:43 PM
Blog post image via Shutterstock
Yes, it's that time again…the final day of the year. As 2013 comes to a close, let's take a look back at ITKE's top 10 blog posts, which included a big year for Windows 8.1 and mobile. What was your favorite blog post from 2013?
December 13, 2013 1:34 PM
Not every question has a specific answer. That's why we've launched a new section of ITKnowledgeExchange called 'Discussions'. This is the place where you can start and respond to conversations relating to all technology topics. Where the IT Answers section is meant for technical questions involving specific software or hardware (e.g. "How can I export the data from a Windows Active Directory server's security log?"), Discussions are for more general questions.
Want to hear about other users' experiences with a certain cloud vendor? Trying to gauge the business value of tablets? Take a look through the IT Discussions started by TechTarget editors and other community users, and see if there's a conversation already happening (you can also search for your desired topic – discussion threads will be noted with the 'Discussion' tag). If not, you can start your own – it's almost the same as creating a question. Here's how to do it:
1)      Navigate to the IT Discussions section: http://itknowledgeexchange.techtarget.com/discussions/
2)      Add your discussion title (usually a question), description and tags (drawing from the same tag database as questions) in the box at the top right and click "Create Discussion" (you do not need to be logged in at this point).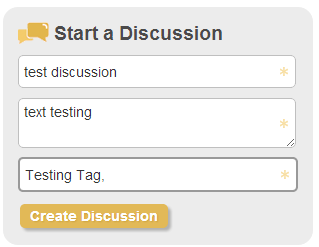 3)      Review and edit your discussion as needed, updating the title/description or adding tags and click "Start Discussion". If you're not logged in, you'll be prompted to do so; if you are logged in, your discussion will immediately process.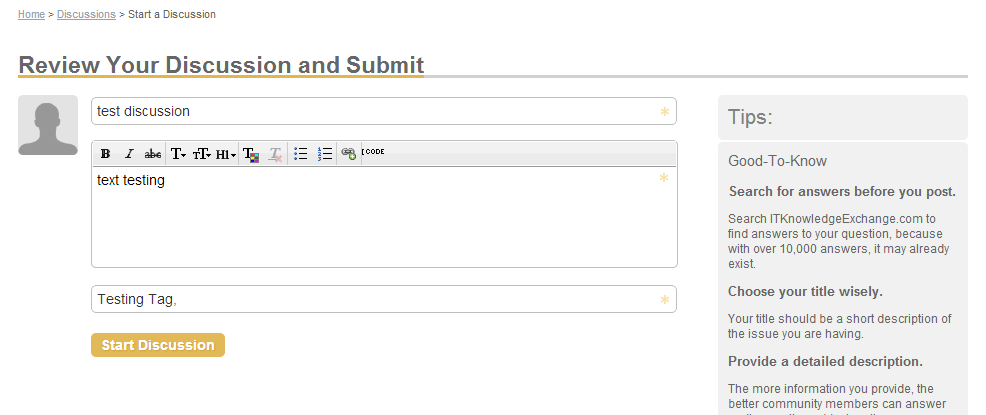 4)      You will be automatically taken to the confirmation page.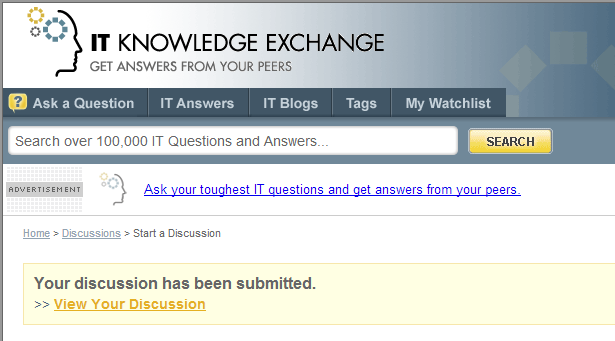 Click 'View Your Discussion' to go to the live page.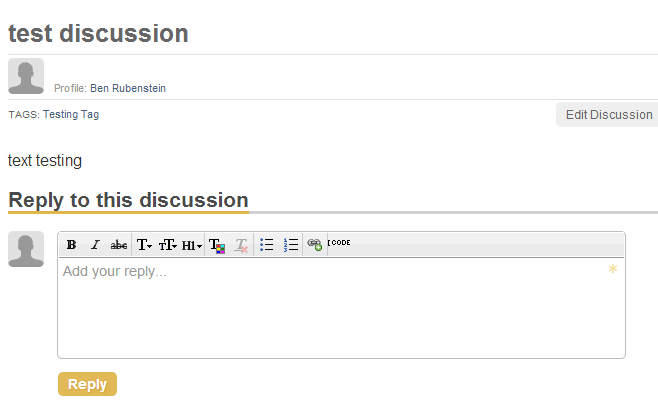 Your discussion will be searchable on the site, and be added to the list visible from the homepage (under 'IT Discussions'). Here you'll find discussions ('Lets talk WordPress') and conversations related to content published on the TechTarget network. Happy discussing!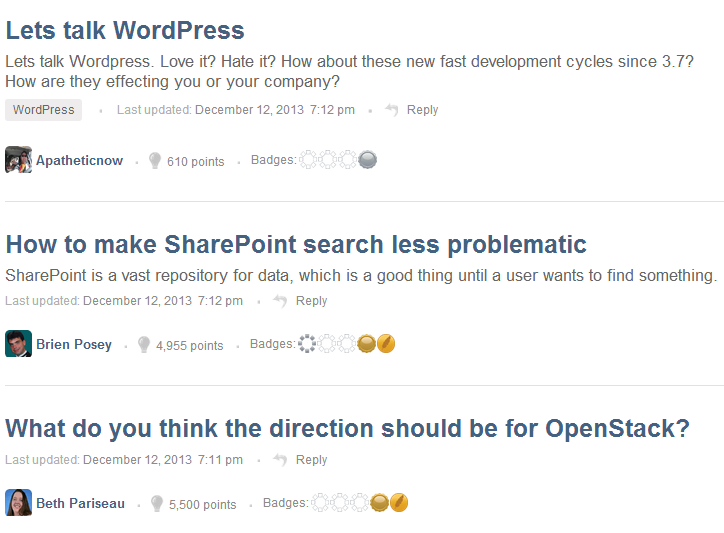 Have thoughts or questions on the new Discussions feature? Let us know (brubenstein@techtarget.com) and (mtidmarsh@techtarget.com).
---
December 4, 2013 3:32 PM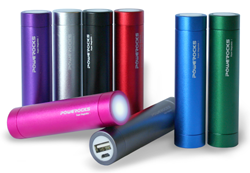 It's the holiday season so we have a special giveaway in store for you. Courtesy of Powerocks, we're giving away a "Super Magicstick Portable Charger" which will keep all of your USB devices powered, including cameras, game consoles, GPS devices and MP3 players. If you're not near an electrical outlet, the portable charger will charge your electronics safely and quickly. Whether it's for work, play or safety, you'll never miss an important call or become stranded with no battery life again!
To win this great prize, tell us your best story of when you ran out of battery life on your electronic device. Good luck!
---
December 3, 2013 1:45 PM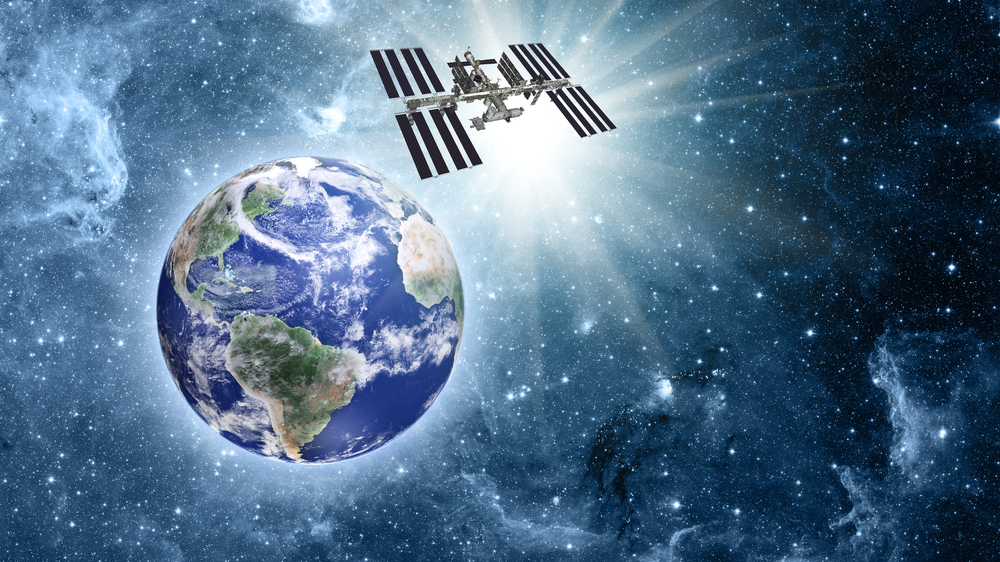 International Space Station image via Shutterstock
Now you might be thinking why there's a picture of the International Space Station here. Well, it was actually included in one of our top blog posts for the month of November! Check out why it was included (HINT: It's not good).
---
October 31, 2013 2:40 PM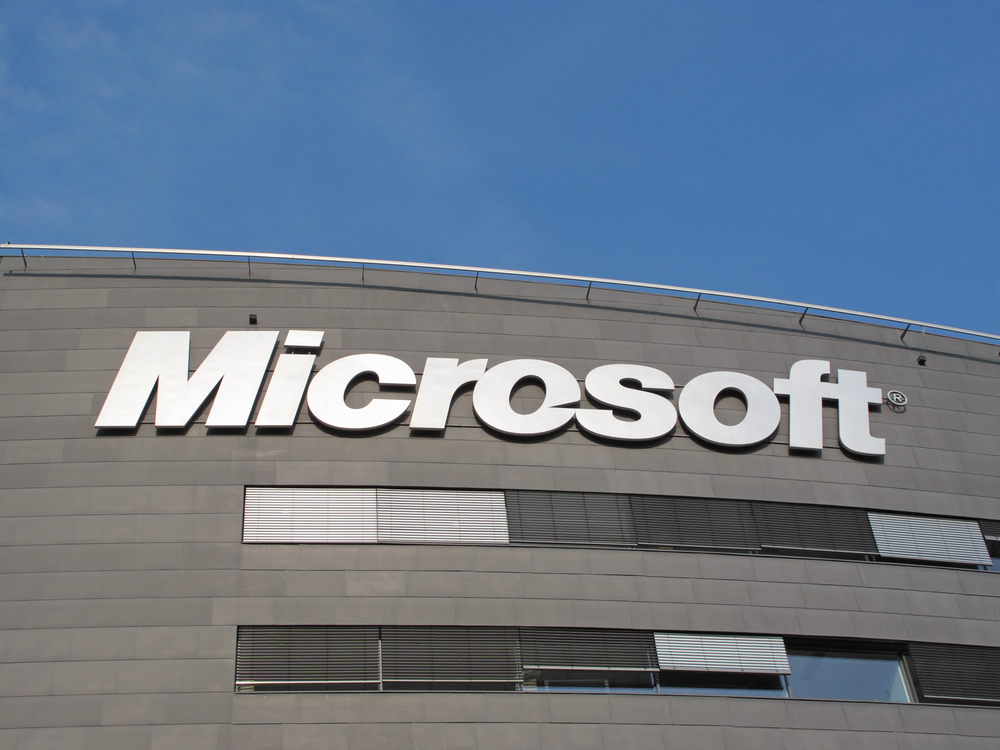 Microsoft image via Shutterstock
Microsoft and particularly Windows 8.1 continue to dominate the headlines as well as our top blog posts for October. Find out why these topics were so popular with our readers.
---
October 30, 2013 6:06 PM
Later today, you'll notice some significant improvements to the design and functionality of our community. These enhancements are the next step in a site-wide upgrade that we've been telling you about over the past few months, with new features that facilitate in-depth discussion, help you to discover new content relating to your areas of interest, and make interaction with questions and blog posts easier than ever before.
Discussions
The first big change you'll probably notice is a tab on the homepage and on every tag page called 'IT Discussions'.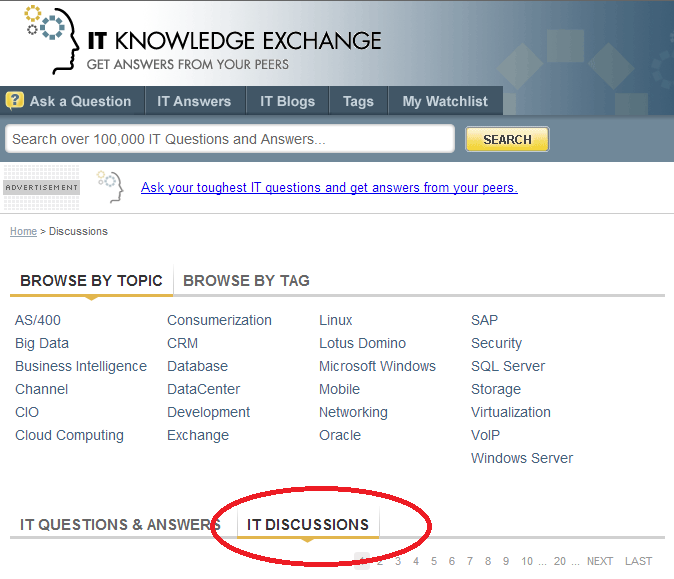 This is different from the old Discussions tab, which showed recent comments made on questions. In this new section, you'll find open-ended questions where you can provide your opinion about a range of technology topics (for specific, technical questions, you'll still want to use the main Q&A section).
You might find questions about which cloud computing providers are best, or how to best prepare for a certification exam. To begin, these discussions will be started by editors within the TechTarget network (eventually, you'll be able to start your own Discussions about whatever topic you choose). You can start participating in these discussions now by replying on the page just as you would in a comment thread.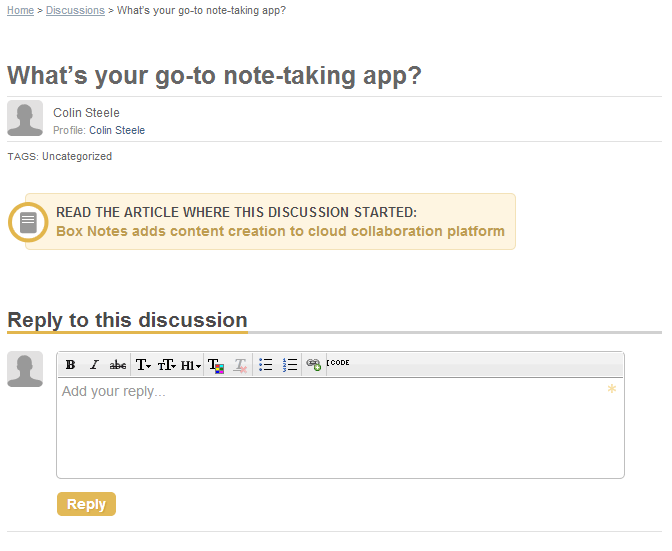 Another type of 'Discussion' you'll see is directly related to a piece of content published somewhere in the TechTarget network. Here, you'll see a title and summary that explains what the article is about, along with a link to the original piece.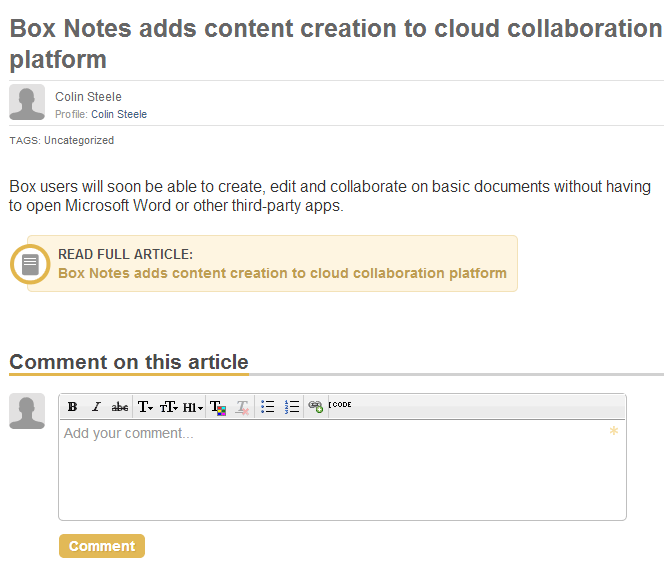 You can comment, and read others' comments, on these articles. All comments will show with your name and avatar both on this page and on the original article page, which means users around the network will get to know and interact with you. You're now no longer just an expert on ITKnowledgeExchange, you're an expert in the TechTarget network.
New Question/Answer Page Design
You'll notice that the Q&A pages look different (and hopefully, you'll notice that they look better.)
We've removed the boxes from around the question, answer and comment sections to allow the page to flow more easily.
We've also rearranged the question section, so the question itself is allowed to expand to the full width of the content area (with the user information dropped below).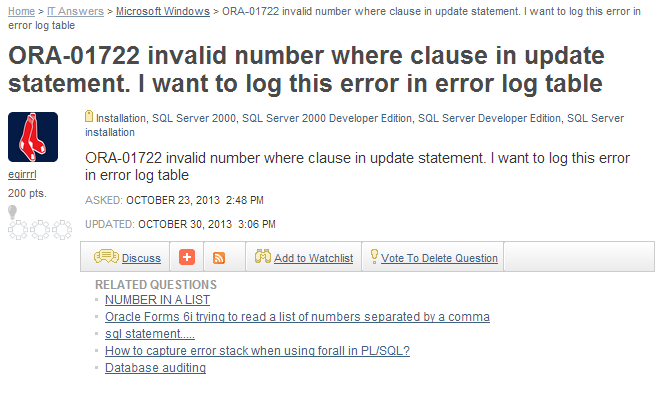 The Answer Wiki section has gotten a major upgrade; in addition to improvements to the buttons and overall design, there's now more space given to the answer itself, and less text used to display answer contributors and history (that information is still viewable by clicking the appropriate links). We're also no longer showing avatars in the answer wiki section.

Commenting
We've also made significant improvements to how comments work on both questions and blog posts.
Below any question or blog post, you'll see a new, less cluttered commenting section which includes clear instructions for adding your reply. You can also sort all comments based on the time they were posted. You can also flag any comment for review by our team using the Flag icon at the far right of any comment – this will start an email that will be sent directly to us so that we can take a look.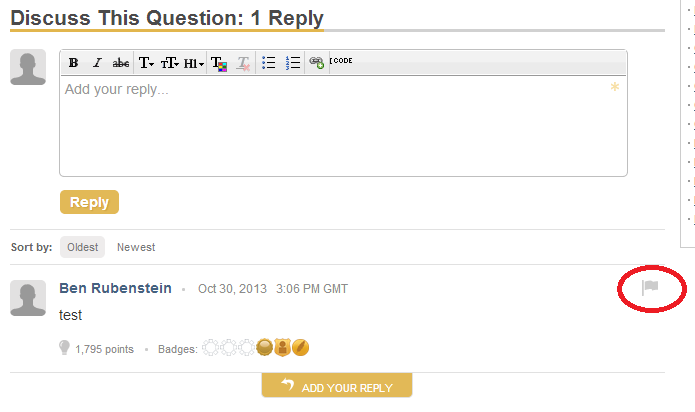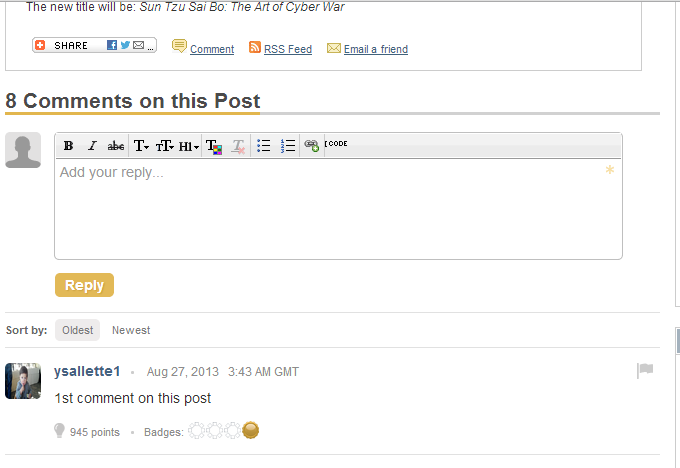 That's all I've got, for now. Feel free to start exploring the new community and, as always, let us know what questions or comments you have.
A lot of hard work has gone into these new features in an effort to make this community as useful, and usable, as possible. Many of you have already helped us out a lot by offering feedback and suggesting features, and we'd love to hear more so we can continue providing a great experience for you. Thanks again for your participation on ITKnowledgeExchange!
---
October 30, 2013 5:56 PM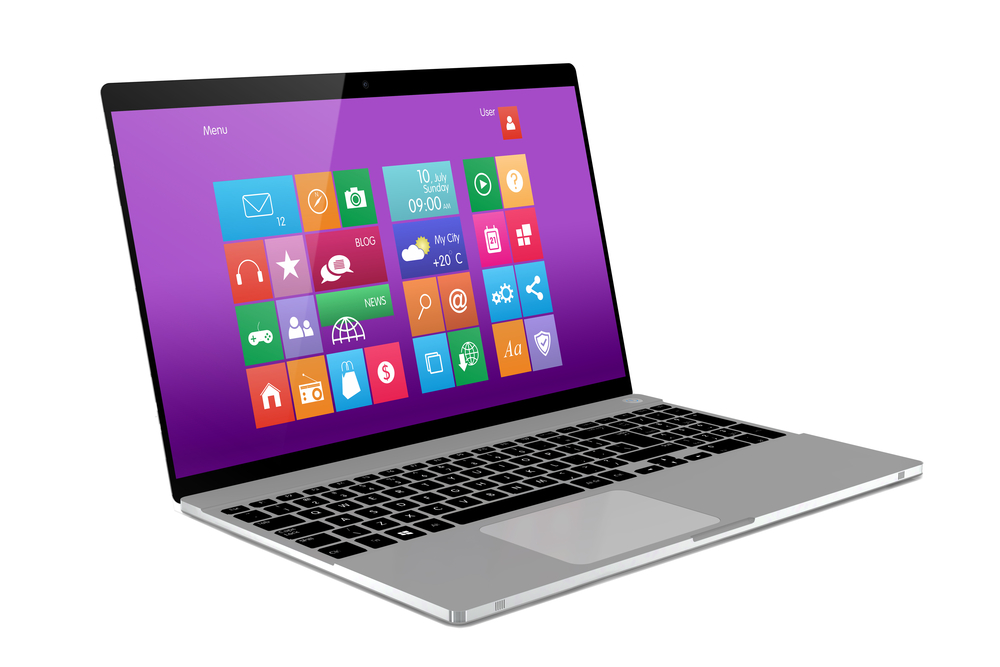 Windows 8 image via Shutterstock
If you're looking to create Windows 8 applications, we have the book for you. Building Windows 8 Apps with C# and XAML, by Jeremy Likness, is the first practical guide to building breakthrough applications for Windows 8 from project templates through publication to Windows Store. His book will help you dive into Windows 8 development and gain a powerful advantage for years to come. We have an excerpt of the book on our IT Bookworm Blog.
And yes, we're giving away a copy! To win, tell us an application you would like to build in Windows 8. Good luck!
---
October 24, 2013 6:06 PM

ITKnowledgeExchange recently had the chance to talk to ITKE power user, RPG specialist and this month's 'featured member' Todd Nashville. You can find Todd under his username, ToddN2000, discussing AS/400 related problems on the forums.
ITKE: Tell us a little bit about yourself: What do you do? What's your area of expertise?
TN: RPG programmer since the early RPG I & RPG II days through the current version. I made the change to the .NET world and VB just over a year ago after 30 years of green screen coding. Currently I'm writing web services to integrate our web presence with our green screen back office processes. RPG is my most comfortable environment currently.
ITKE: If you weren't working in IT, you'd be…
TN: If I weren't in IT?  There is no doubt I'd be working in a restaurant. I've been cooking at home for more than 35 years and have worked in the food industry and a second job.
ITKE: Who's one person you look up to in the IT world, and why?
TN: The person I admire most in the IT world? I'd have to go with my current boss. No really. He has a lot of great ideas as to where to take the company and is not afraid to try new concepts. He invests time and money in our education to stay current with all new trends. He is open to ideas from subordinates and we have for one of the most open and friendliest work environments I have worked in over 30 years.
ITKE: How do you see the future of IT developing over the next decade?
TN: IT is going mobile and remote. That is the main reason for my switch from RPG to the .NET world. I see room for a lot of changes in the mobile applications to make things more user friendly and robust. I'm not sure if we will see desktops gone in the next 10 years but they will definitely still be on a downward decline.
ITKE: What advice would you give prospective IT workers (say college students)?
TN: My advice would be, if you're currently working don't get into a rut and get too comfortable. The IT field is forever changing and changing faster than ever before. It's easier to stay current with technology than trying to play catch up after many years of being stagnant. That learning curve can be hard to overcome.

---
October 8, 2013 7:45 PM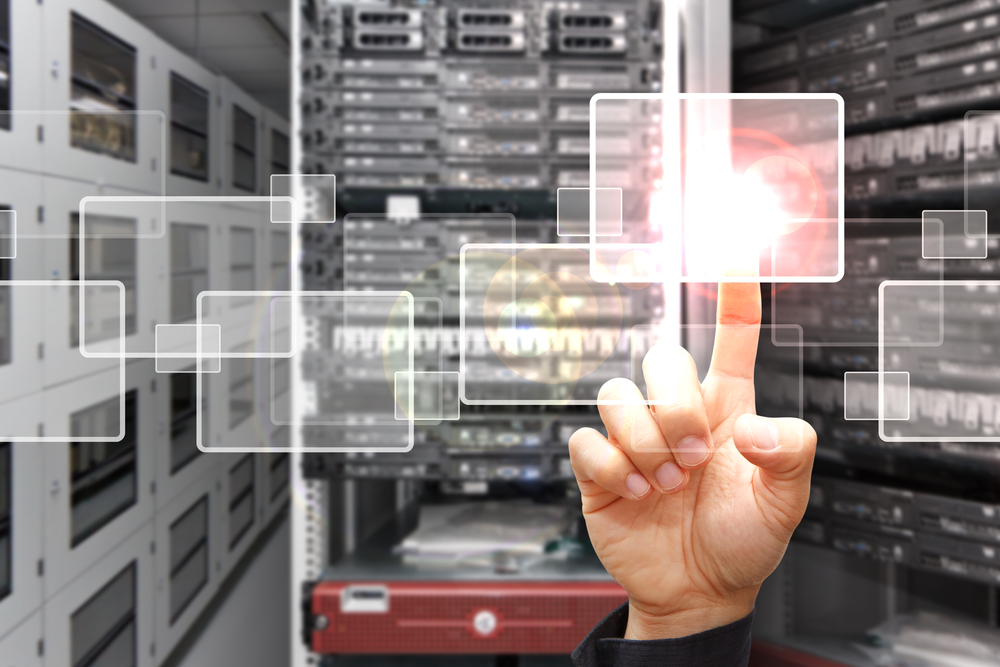 Windows Server image via Shutterstock
Whether you're looking to migrate from Windows Server 2008 or upgrade to Windows Server 2012 Active Directory, Rand Morimoto, Michael Noel, Guy Yardeni, Omar Droubi, Andrew Abbate, and Chris Amaris's book, Windows Server 2012 Unleashed, provides tips, tricks, best practices, lessons learned from actual deployments and practical information for using Windows Server 2012 to solve real business problems. We have an excerpt of the book on our IT Bookworm Blog.
And as you probably guessed…we're giving away a copy! To win, tell us what's your favorite innovation in Windows Server 2012. Good luck!
---
October 2, 2013 8:01 PM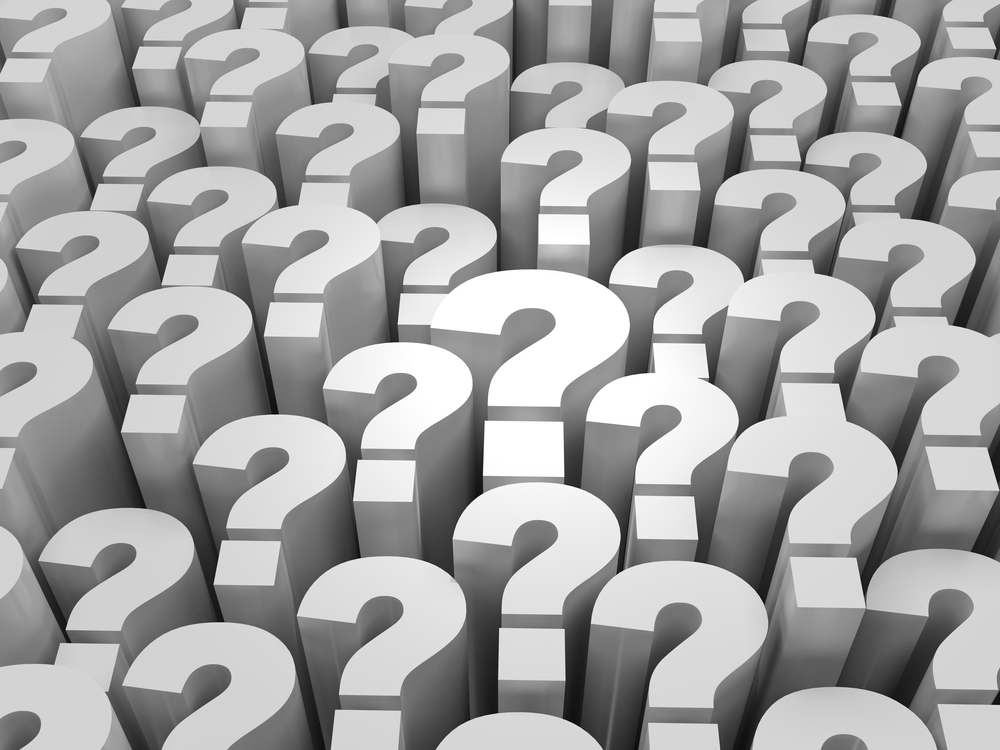 IT questions image via Shutterstock
AS/400 expert? SQL expert? Some of our users could use your help as these topics came up in the most active questions from the past two weeks. Come see if you can help (There may be a surprise in ITKE points if you help).
---