Feb 21 2008 9:50PM GMT
Posted by:
BrentSheets
Tags: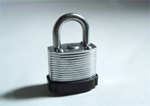 I'm happy to introduce a new security-related blog called Security Corner, written by member Ken "The Geek" Harthun. Ken will be providing valuable advice, tips, and news on how to keep your PCs, network, and data safe from attack by crackers and cybercriminals. Visit today and start learning how you can protect your systems from miscreants.
Have you ever considered starting your own blog? We offer our members free blog hosting and encourage our members to blog and share their expertise. We'll help you to get started and even help you to build your blog readership. Take a look at our growing network of IT blogs and give some thought to sharing your hard-earned knowledge with the community.


Community Manager