Aug 4 2009 7:54PM GMT
Posted by:
JennyMack
Tags: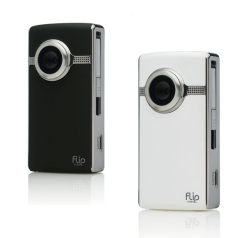 The heat is on as our Flip UltraHD Knowledge Point contest gets into full gear for the month of August. The top four (4) users with the most Knowledge Points from July 13th to August 30th will win a Flip UltraHD pocket camcorder, perfect for capturing the moments of summer! Here are the point standings so far:
Carlosdl: 2,425
BlankReg: 1,670
Labnuke99: 1,495
Mshen: 1,375
Philpl1jb: 1,365
Technochic: 1,130
Yorkshireman: 730
Mrdenny: 615
Fubar: 510
There's still time to get into the community and start asking and answering questions. Good luck!