Dec 17 2009 6:42PM GMT
Posted by:
JennyMack

Featured Site
,
Inside System Storage
,
IT Blogger of the Week
,
Tony Pearson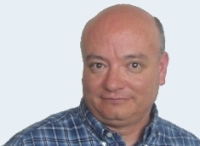 Tony Pearson is a Senior IT Storage consultant at IBM. With over 20 years' work in IBM storage, Tony has plenty to talk about in his blog, Inside System Storage. Most recently, Tony has been covering his experience at the Data Center Conference 2009 in Las Vegas. He has also recently talked about the Total Cost of Ownership (TCO) of Tivoli Storage Manager, as well as IBM System Storage DS8700. His blog is a great read if you specialize in storage, or even if you want to get some insight into working for IBM Storage. Be sure to visit Tony's blog today.