Jul 16 2009 3:57PM GMT
Posted by:
JennyMack

IT Blogger of the Week
,
IT Project Failures
,
ITKE
,
Michael Krigsman
,
Project Management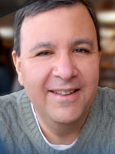 This week's featured blogger is Michael Krigsman of IT Project Failures. In his blog, Michael discusses a wide range of topics, including enterprise software purchasing, "zombie" projects (projects that "just won't die"), and appropriate measurement and metrics in enterprise 2.0 collaboration. Michael is CEO of Asuret, Inc. and specializes in consulting with companies on the successful implementation of hardware and software. Be sure to check out Michael's blog for more insights!