Sep 19 2011 8:02AM GMT
Posted by:
ITKE
Tags: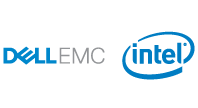 Conducting an application inventory is a key step in determining budget requirements and effort needed in managing an application portfolio. Application rationalization, which involves deciding to retain, retire or upgrade each application, should closely follow the inventory in order to reduce migration time and costs.
This webcast will teach you how to analyze data to identify likely targets for rationalization, including non-business applications, multiple versions of the same application, and applications with redundant functionality.  Through this analysis, you'll be able to produce an interpreted list of applications with prioritization for Windows® 7 migration and testing. By rationalizing the master list of applications, subsequent phases (including Windows® 7 testing, licensing, and support) of application management become more attainable.