---

A Long and Interminable Period of Slow Growth Mode Continues
Posted in IT Career JumpStart by Ed Tittel on 2014-03-10 13:56:00
In watching the unfolding of the monthly reports from the US Bureau of Labor Statistics, I've been struck by the rhythm and pacing of the economic recovery that has occurred in the 5-6 years that have now elapsed since the recession of 2008-2009. Last months figures, release on Friday, March 7, show…READ MORE
---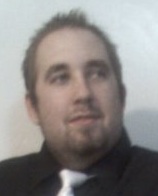 Don't catch a virus...!
Posted in I.T. Security and Linux Administration by Eric Hansen on 2014-01-31 23:48:26
http://blogs.computerworld.com/cybercrime-and-hacking/23412/insecure-healthcaregov-allowed-hacker-access-70000-records-4-minutes
So, maybe "virus" a little farfetched, but really this bothers me.  The system itself is nice (I never ran into issues).  The gripes of it crashing is kind of warrant…READ MORE
---

Many companies fail to learn lessons even after suffering a data breach
Posted in The Security Detail by Tony Bradley on 2013-04-29 12:33:27
Experian Data Breach Resolution and the Ponemon Institute today released a new study that finds that, despite the majority of companies experiencing or anticipating significant cost and business disruption due to a material data breach, they still struggle to take the proper measures to mitigate…READ MORE
---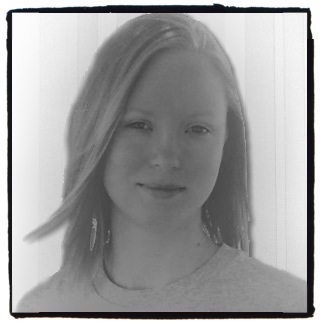 Spider Oak vs. ownCloud
Posted in Developing Clouds by Michelle Greenlee on 2014-03-09 20:27:45
Cloud-based storage options are plenty. Consumer versions are no doubt well-loved and oft-used in your enterprise. Enter SpiderOak and OwnCloud. Each offers both consumer-grade and enterprise options.
Privacy demands a zero-knowledge service like SpiderOak. The service promises to know nothing of…READ MORE
---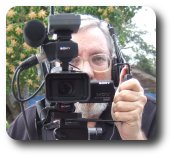 Falling in Love with Linux All Over Again
Posted in Cheap Computing by Robin "Roblimo" Miller on 2014-03-09 23:34:07
Tra la la, tra la lee… the sky is blue and I'm skipping down the sidewalk, happy as can be. Except I'm not skipping anywhere, but sitting in front of my computer and loving the way it looks and acts with the LXDE desktop. Not Gnome, not KDE, not the newer default Ubuntu desktop environment, which …READ MORE
---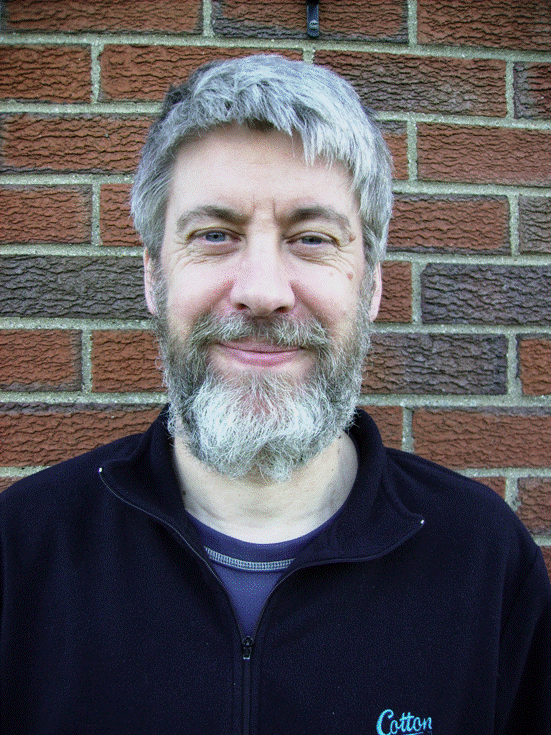 End of PowerShell Jobs week
Posted in PowerShell for Windows Admins by Richard Siddaway on 2014-03-09 04:59:35
My series on PowerShell Jobs for the Scripting Guy blog has finished.  The set of articles is:
Jobs week 1 : Introduction to PowerShell jobs http://blogs.technet.com/b/heyscriptingguy/archive/2014/03/02/powershell-jobs-week-introduction-to-powershell-jobs.aspx  http://blogs.technet.com/b/heyscr…READ MORE
---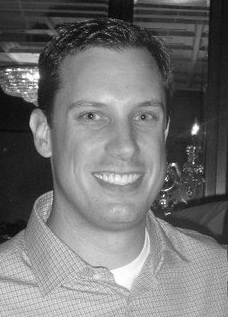 Learning Cloud Has Never Been Easier
Posted in From Silos to Services: Cloud Computing for the Enterprise by Brian Gracely on 2014-03-08 21:53:57
When I got into the technical side of the IT industry back in the 1990s, there was a company just down the street that was starting to gain some traction – RedHat – and they were pushing this new variant of Unix that some of my more experienced colleagues thought was interesting. Most of them alread…READ MORE
---

Recommended reading from mrdenny for March 07, 2014
Posted in SQL Server with Mr. Denny by Denny Cherry on 2014-03-08 01:39:25
This week I've found some great things for you to read. These are a few of my favorites that I've found this week.
WTF Inc Epilogue – From the Other Side
Tape – the Death Watch..
Printer Futility
Control
CSI: Re-enabling Remote Desktop with PowerShell after you've blocked it w…READ MORE
---

Can obstacles help improve development flow?
Posted in Uncharted Waters by Justin Rohrman on 2014-03-06 23:35:28
I've been reading a pretty neat book called On Looking over the past week or so. The main premise of the book is that all of your experiences cause you to look at the world in a completely different way from other people. You will 'see' things that others will not. One thing struck me in chapter 7.
…READ MORE
---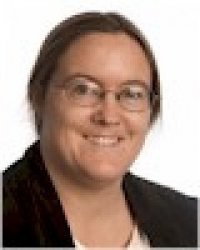 On the Quest for the Mysterious Source of the 'Data Loss Causes Company Failure' Statistic
Posted in Yottabytes: Storage and Disaster Recovery by Sharon Fisher on 2014-02-28 19:00:42
Oh, no! The file/data/disk is gone!
How many times have you find yourself saying that? It's a comfort to feel you're not alone, which is why so many people like to seize on statistics like these from the Boston Computing Network, including some subset of the following statements:
6% of al…READ MORE
---

More on Windows 8.1 with Bing
Posted in Windows Enterprise Desktop by Ed Tittel on 2014-03-07 12:23:31
Russian leaker WZOR scores one more time, and scores BIG, with his disclosure of the documentation from the Windows Assessment and Deployment Kit for Windows 8.1 Update 1, which says the following about the topic of "Windows with Bing:"
"Windows 8.1 with Bing helps OEMs add Windows to low-cos…READ MORE
---

How does the new CCIE Routing and Switching Version 5 lab format looks like?
Posted in Network technologies and trends by Yasir Irfan on 2014-03-06 10:24:38
CCIE Routing and Switching lab version 4 lab format consists of two modules namely
1)      Troubleshooting
2)      Configuration
However with the announcement of CCIE Routing and Switch Version 5 we are going to see some significant changes in the lab format and how it is delivere…READ MORE
---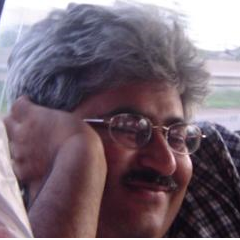 A Good Programmer Cannot be a Good Tester To Replace One
Posted in Quality Assurance and Project Management by Jaideep Khanduja on 2014-03-05 08:07:28
It has become as well proven fact that a tester cannot become a good programmer and a programmer cannot be a good tester. It does not mean that a programmer doesn't know how to test or he doesn't have the capability to test the code he has written but testing his code as a tester is not possible…READ MORE
---

RSA Conference 2014 is a Wrap
Posted in Jeff Cutler's Keys to Security by Jeff Cutler on 2014-03-02 13:36:39
According to the ABOUT tab on the RSA Conference Website…
"RSA developed RSA Conference in 1991 as a forum for cryptographers to gather and share the latest knowledge and advancements in the area of Internet security. Today, RSA Conference and related RSA Conference branded activities are still…READ MORE
---

MasterCard uses geo-location to reduce card fraud
Posted in Security Corner by Ken Harthun on 2014-02-28 22:28:50
This is a great idea and one that may turn out to be the simplest way to implement two-factor authentication for credit card companies. In fact, this is similar to what Only Coin plans to implement as part of its security suite.
From nakedsecurity:
MasterCard announced on Tuesday that it has par…READ MORE
---

Microsoft, Nokia and the struggle for marketshare
Posted in View From Above by Ron Miller on 2014-02-28 09:40:47
It's no secret that Microsoft is on the verge of completing a deal to buy Nokia's handset division, but Nokia raised eyebrows this week at Mobile World Congress when it announced an Android phone running Microsoft services.
The announcement triggered questions about Microsoft's mobile strategy mo…READ MORE
---

Samsung Galaxy S5 Rumors
Posted in The musings of an IT Consultant by Raj Perumal on 2014-01-30 21:05:54
Hi folks! So Samsung is another mobile company hoping to make a splash at MWC.
In an effort to overshadow everyone else, rumor has it that Samsung will either announce or launch the Samsung Galaxy S5. If that's the case it will probably completely drown out the annoucement of the Foxconn BlackBer…READ MORE
---

Effective use of BI
Posted in Information Technology Management with a Purpose by S R Balasubramanian on 2014-02-22 03:21:43
It was during a seminar a few years ago, organized by a leading software vendor, that I listened to the IT head of a large organization, a customer, about implementation of Business Intelligence (BI) suite in their organization. This lecture was a part of the key note session and it ha…READ MORE
---

Get a good deal on a great read with Amazon's new Kindle Countdown Deals program
Posted in Tech Strategy Trends by Tony Bradley on 2013-10-31 11:08:01
If you are in the market for a bargain on a new book to consume your idle time, Amazon has a new service that might help you out. Amazon launched Kindle Countdown Deals today, which allows publishers to offer Kindle-exclusive titles with limited-time promotional pricing.
With the Kindle Count…READ MORE
---

All about the MCSA certification tracks…
Posted in The 'How to' Blog by FirebrandInstructors on 2014-02-21 14:39:01
Having now covered the MCSE and MCSD certifications, let's take a look at the Microsoft Certified Solutions Associate (MCSA). Prerequisite to the MCSE expert level certifications, the MCSA has been reinvented to replace the Microsoft Certified Systems Administrator certification.
Unlike the previ…READ MORE
---