---

In spite of BYOD, the iPhone-Blackberry tandem persists
Posted in View From Above by Ron Miller on 2013-11-27 09:12:00
Last week I was at conference when I spied a young woman sitting with two phones in front of her. One was an older BlackBerry and the other was an iPhone. This was a 20-something professional and it seemed an incongruent picture –but the fact is that the two phone strategy still persists, even …READ MORE
---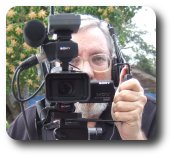 Tech Gifts Don't Need to be Expensive to be Appreciated
Posted in Cheap Computing by Robin "Roblimo" Miller on 2013-12-09 21:09:46
Christmas is upon us once again, along with many other solstice holidays, so many of us are in a gift-giving mood. Being tech-oriented people, we are likely to buy tech-type gifts for at least a few family members and friends. Expensive ones? Possibly. The stores are full of laptops and tablets and …READ MORE
---

Acronis True Image 2014 Still Great, But Loses Luster with Windows 8.*/UEFI Wrinkles
Posted in Windows Enterprise Desktop by Ed Tittel on 2013-12-09 16:56:40
I've been a fan and devoted user of Acronis True Image for half a decade or longer, but am struggling a bit with the latest version (2014) when combined with Windows 8 versions (either 8 or 8.1). I have many reasons why this is the case, some good, some persnickety, and plan to visit all of them. I'…READ MORE
---

First Batch of MS Software and Systems Academy Grads Honored
Posted in IT Career JumpStart by Ed Tittel on 2013-12-09 19:16:38
In other blog posts here and elsewhere, I've mentioned the Microsoft Software and Systems Academy, a military-oriented offshoot of the company's IT Academy program which has branches at high schools, community colleges, technical schools, and even some four-year colleges and universities around the …READ MORE
---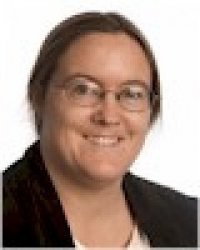 I Finally Got a Terabyte On My Laptop
Posted in Yottabytes: Storage and Disaster Recovery by Sharon Fisher on 2013-11-30 09:56:44
A little over two years ago, Samsung and Western Digital each announced 9.5 cm 1 TB hard disk drives, which caused me to say at the time "I want a terabyte on my laptop."
Now's the time. I just bought a new laptop (a Lenovo T530 Thinkpad) that has a 1 TB hard drive on it. And it's not eve…READ MORE
---

87.2% of IT professionals lack faith in self-study!
Posted in The 'How to' Blog by FirebrandInstructors on 2013-12-09 16:47:06
As eLearning companies continue to charge thousands of dollars for self-study resources, a new survey from Firebrand shows the majority of IT professionals believe classroom training gives students a better chance of preparing for exams.
The recent study received 952 responses, with 87.2% of resp…READ MORE
---

How To Dominate With A Focused Day of Work
Posted in IT Career Advice by Complete IT Professional by CompleteITProfessional on 2013-12-09 08:55:53
Have you ever had a day at work where you just felt like you dominated? You felt like you were really focused, got a lot done, and really achieved something?
Isn't it great?
Well, there's a way you can do that again. It's all about focusing. Let's have a look at what you can do to be able to h…READ MORE
---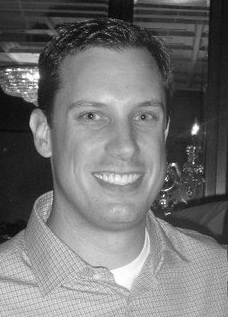 The Ebbs and Flows of SDN
Posted in From Silos to Services: Cloud Computing for the Enterprise by Brian Gracely on 2013-12-08 18:11:53
After 10+ years of limited change in the networking industry, we entered 2013 with a great amount of fanfare and promise with a new set of networking technologies to address the challenges brought about by server virtualization and web-scale data centers. The $1.2B acquisition of Nicira by VMware, c…READ MORE
---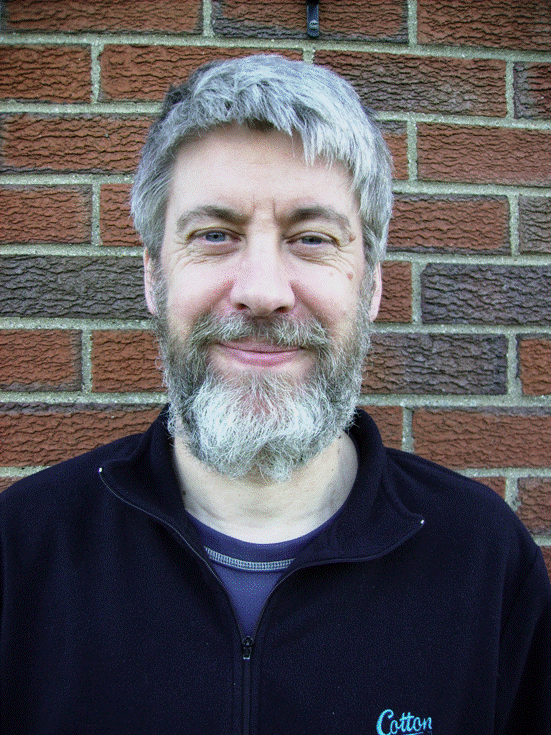 Posted in PowerShell for Windows Admins by Richard Siddaway on 2013-12-08 15:58:23
On a Windows Server 2012 or 2012 R2 system you can install the ServerManager module and use the Get-WindowsFeature cmdlet to discover the installed features. They can be managed with Install-WindowsFeature and Uninstall-WindowsFeature .
These cmdlets don't exist on Windows 8/8.1
However the …READ MORE
---

The Internet Must Go
Posted in Security Corner by Ken Harthun on 2013-12-08 21:25:30
If you don't understand Net Neutrality, perhaps this video will enlighten you. It shows what the ISPs want to do to kill the idea, and why. That's all I'm going to say. Arrive at your own conclusion after viewing this informative (and refreshingly snarky) video.
[brightcove]…READ MORE
---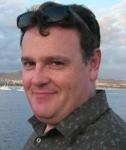 Predictions for 2014, the internet of things, predictive analytics and SAP's HANA as a DBaaS
Posted in Working alongside SAP Business Suite by Clinton Jones on 2013-12-06 10:21:59
A few events this week triggered some thoughts about where HANA and in-memory computing should be considered in the context of your overall SAP ERP landscape.
As many will know, SAP is officially positioning itself as a premier cloud provider and this is achieved in a number of ways both through …READ MORE
---

CCIE R&S Version 5 is announced by Cisco
Posted in Network technologies and trends by Yasir Irfan on 2013-12-04 07:49:17
Its official now, Cisco announced the much awaited update for CCIE Routing and Switching from version 4 to 5.  It's a good move as CCIE R & S version 5 is there since pretty long time. The official launch for the version 5 happens to be on June 4th 2014. This brings a great relief for those w…READ MORE
---

Nvidia G-Sync : What is it?
Posted in The Real (and Virtual) Adventures of Nathan the IT Guy by Nathan Simon on 2013-12-04 02:49:30
This is for all you gamers out there, or just looking for the ultimate in silky smooth refresh rates…
G-Sync is basically a module that is going to be installed in supported vendor monitors. It will allow your Nvidia graphics card (GeForce GTX 650 up till the GTX 770) to address screen tearing …READ MORE
---

Upcoming SQL Saturday Precon in Albuquerque
Posted in SQL Server with Mr. Denny by Denny Cherry on 2013-12-03 18:15:43
I'm very pleased to announce that I will be presenting a precon at the Albuquerque SQL Saturday at SQL Saturday 271 on January 24th, 2014. At this precon I'll be presenting a session titled "SQL Performance Tuning and Optimization". This session is a full day session where we will look at the vari…READ MORE
---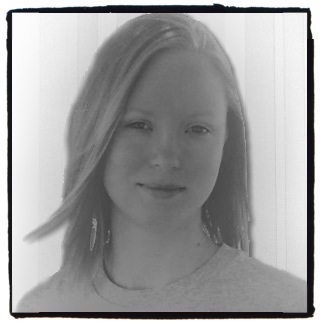 Cloud Computing for Kids
Posted in Developing Clouds by Michelle Greenlee on 2013-11-30 23:55:18
The cloud-based version of Scratch was released in March 2013. The M.I.T. team behind Scratch has added a layer of server-stored data to its impressive platform. This new cloud storage option is called Cloud Data.
Using the Cloud Variable feature allows Scratchers to create games displaying high …READ MORE
---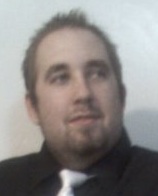 Should I Use LVM?
Posted in I.T. Security and Linux Administration by Eric Hansen on 2013-11-30 21:17:21
LVM is a nice invention when it comes to Linux and the kernel.  The easiest way to think of it is RAID without any performance gain or loss.  You're able to extend and shrink the LVM partitions like RAID but there's no benefit to it beyond that.
Why would anyone want to use LVM over RAID or no …READ MORE
---

Lenovo Thinkpad Yoga
Posted in The musings of an IT Consultant by Raj Perumal on 2013-11-30 14:02:35
Hi folks! So for those of you that liked the original Yoga but wanted something just a bit more, this laptop is for you!The great folks at Lenovo have launched the Thinkpad Yoga! This brings the Yoga to the business world!Starting at $1299, you can get the Yoga with all the powerful tech specs you n…READ MORE
---

Apple Easier to Deal With
Posted in TechStop by Joshua Wood on 2013-02-26 16:47:16
Hi all, traditionally Apple has been difficult to deal with. At least that is the implication by the headline below. The French telecom is happier with the less arrogant Apple. I am not sure what this means for consumers though.
http://www.tuaw.com/2013/02/26/france-telecom-ceo-apple-now-easier-t…READ MORE
---

"ObamaCare", Project Management, and Empiricism
Posted in The Business-Technology Weave by David Scott on 2013-10-22 13:01:13
Much has been written about the Affordable Care Act's rollout and status – the program colloquially known as "ObamaCare."
Politics aside (let me emphasize that), for both IT and business professionals who are empirically grounded, I think it's fairly evident that something is not only hor…READ MORE
---

Inexpensive tools to flesh out your 3D animation workflow
Posted in Buzz's Blog: On Web 3.0 and the Semantic Web by Roger King on 2012-12-16 04:37:21
I teach 3D animation at the University of Colorado at Boulder, and am frequently asked by students how they can get their hands on free or cheap image editors (for preparing textures), video editors (for rendering video segments from the single frames rendered by AutoDesk Maya, the most popular 3D a…READ MORE
---