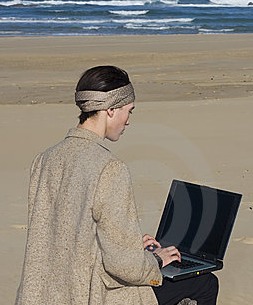 Hybrid Cloud Trender by TheTechster
A blog for IT decision-makers and others interested in learning more about what hybrid cloud solutions can do for them.
---
LATEST POST:
December 5, 2013 - Hybrid cloud can be particularly effective as a means to transition enterprise IT to a cloud-based model or as part of a new model for an outsourced data center. Enterprises looking at hybrid cloud for these use cases are typically facing similar challenges: Growth in infrastructure that is demanding corresponding growth in the amount of......
READ MORE
---

The NSA's Data Center Adventure
Posted in Vendor Tech Talk by Nlyte Software on 2013-12-03 16:59:49
by Mark Harris, Vice President of Marketing and Data Center Strategy for Nlyte Software
Over the past year, the NSA has come under intense public scrutiny on its intelligence gathering and data mining practices, and if that wasn't bad enough, in a recent set of articles published in the Wall St…READ MORE
---

Top 5 Must-Haves for In-Memory Data Management
Posted in Terracotta's Real-Time Big Data Blog by Gagan Mehra on 2013-11-20 08:02:35
The in-memory data management space remains hot as more and more critical applications push the limits of traditional architectures. And seemingly every vendor and their dog (from mega vendor to startup) is feeding $100 bills into their marketing machine to claim they are the best and everyone else …READ MORE
---

Announcing the 2013 Data Virtualization Innovative Solutions Award Winner
Posted in Data Virtualization Leadership Blog by Bob Reary on 2013-11-11 19:05:38
Making insightful usage of the growing plethora of internal data is difficult enough. But what if the business thrives and grows by developing data external to the firm, using it to sell insights to customers and to shape new products as well?  Associated challenges are even greater since each cus…READ MORE
---

Thank you for attending the Live Chat!
Posted in Live Chat: Get your virtual desktop questions answered by experts Brian Madden and Gabe Knuth by Brian Madden on 2011-12-06 12:10:49
Thanks for attending our Live Chat, sponsored by F5!
Be on the lookout for the transcript on searchVirtualDesktop.com…READ MORE
---