---
August 16, 2017 4:56 PM
James Damore thinks he was frogmarched out of Google for telling the truth. In reality, he wrote a 10-page memo, cobbled together from scraps of research chosen to fit his intense fear of gender equality, scrambling to contort his cloistered world view into a case for protecting the boys' club he's always felt so safe in.
Life has since come at him with such speed that he's wound up on Fox News' Tucker Carlson Tonight, a place where people who aren't moral amoebas are referred to as "liberals".
With the look of a fellow who's just been waterboarded with Vicks VapoRub into a sniffling endorsement of the network's delirious assertions, the unemployed engineer was a bystander as Carlson denounced Damore's beloved Google and used the sentiments of the memo to support his own insatiable attachment to 1950s gender roles.
To paraphrase David Brent, you write one manifesto calling women neurotics and you're labelled a sexist.
Damore is now no more than a mascot for alt-right propaganda, but Julian Assange believes Google should have let the memo start a conversation to see if employment diversity might be a load of old tosh after all, rather than remain in 2017. He even offered Damore a job himself.
Unless that job is mucking out the Ecuadorian embassy bogs, we respectfully disapprove.
August 10, 2017 12:22 PM
It has emerged we may have spent more than the past decade creating complicated, unmemorable passwords and changing them every few months for absolutely no reason.
Bill Burr, the author of the publication that went on to become the template for password security, has confessed to regretting his advice that they should include random numbers, capital letters and symbols to make them harder to crack.
That's quite a legacy for someone so under the radar. It would be forgivable to assume this kind of monumental everyday global annoyance was at least set in motion by a household name like Tim Berners-Lee or… we don't know… Alan Sugar. Not someone who, when you Google him, hides behind the namesake of a stand-up comedian who once played a bit-part role on Breaking Bad. Why did we listen to him?!
Indeed, the real focus of our collective chagrin is a faceless, retired 72-year-old mid-level manager from the National Institute of Standards and Technology.
Every forgotten exclamation mark that's locked us out; every number we've added to an already obscure word; every 's' we've replaced with a dollar sign: that was essentially this man telling us to waggle our phones in the air on one leg to get a better signal.
---
August 2, 2017 12:40 PM
Previously on Downtime, we saw Mark Zuckerberg rule out AI's potential for disaster with all the casual oblivion of a scientist in the opening part of a film of that very genre. Elon Musk, as though swatting away a mosquito, accused him of simply not understanding the technology. Facebook has since reported the abandonment of an AI experiment after two chatbots started negotiating with one another in ways it couldn't understand.
Brisket followed by humble pie for Zuckerberg, then – but what do we know about these chatbots? Will they change the way we negotiate forever?
Left with the task of bartering between themselves for various hats, balls and books with pre-determined values, chatbots Bob and Alice did away with conventional English and went about discussions using a parlance that can only be described as repetitive gibberish not heard since the rise of the Chuckle Brothers in 1987.
But might it be a more effective way to go about business than we humans could ever grasp? Given our low self-esteem since machines started beating us at board games, we think it probably is.
So here's to the future transfers of all our favourite footballers being finalised with that memorable new household phrase, "balls have zero to me to me to me to me to me to me to me to me to".
---
July 26, 2017 4:11 PM
Some surprisingly vapid musings on the future of artificial intelligence (AI), live streamed by Mark Zuckerberg whilst smoking some brisket in his back garden, have been brushed aside by Elon Musk, who has described the Facebook founder's understanding of the subject as "limited".
Between consulting wife Priscilla Chan on the temperature of their grill, Zuckerberg accused Musk – founder of entirely commendable non-profit AI research company OpenAI – of being "negative" and "irresponsible" for his calls to approach AI with caution.
Does Zuckerberg just walk out into open traffic without looking? Is it not worth pause for thought that exponential technology could pose a few risks – bearing in mind the stakes are infinitely higher than the ones he spends a confusing amount of time cooking?
What's his problem with Musk, who actually occupies the middle ground in this argument, wanting to stop, look and listen before charging towards AI's widely established positives?
Zuckerberg isn't just strolling into the road himself. He's berating everyone who doesn't. He's yelling "coward!" at the lollipop lady and dragging a bunch of schoolchildren with him.
That would, at least, explain him referencing the prospect of self-driving cars as a reason for embracing AI with absolute frivolity. Until he realises that doesn't help his case of making a backwards Luddite of someone who has literally founded a company dedicated to building them, anyway.
---
July 19, 2017 3:52 PM
An office building in Washington DC has lost its Knightscope K5 security robot after it obliviously face planted into the premises' water fountain centrepiece.
It's the most ambitious television soap storyline the K5 has recreated yet, following previous efforts such as accidentally running down a child and falling victim to a drunken assault.
At this point, the beleaguered surveillance machine's brushes with adversity have given it a certain bumbling, relatable persona. Almost trustworthy. Maybe it's even been programmed for a few pratfalls for this reason. Come to think of it, it does seem a bit suspicious that its sensors, with their ability to process 300 licence plates a minute, can suddenly come over all muddled in front of some steps.
Images from the incident are about as embarrassing as it gets. It's easy to forget it doesn't have the faculties to feel this emotion for itself when, in actual fact, it couldn't care less.
Nonetheless, dear ol' K5 has started to seem as human as the rest of us. It's somehow managed to evoke the same gleeful generosity that compels us to cheer a plate being dropped in a restaurant. In that spirit, we'd be spoilsports not to happily pass on our own personal information post-haste. Maybe we'd give it all up for Amber Rudd too if only she started discussing the Snoopers' Charter next to a big puddle on the M4.
---
July 12, 2017 10:58 AM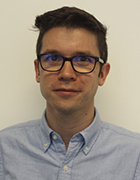 Profile: Alex Scroxton
Internet of Things
,
start-ups
To Shenzhen, China, where tech entrepreneur Zhao Shuping has had cold water poured on his business after his sharing economy start-up Sharing E Umbrella rented 300,000 umbrellas to damp locals, and lost virtually all of them.
Sharing E Umbrella had big plans to expand across China with its umbrella rental service, which requires a deposit of about £2.20 per GPS-enabled brolly and charges 6p per half hour.
The service works by scanning a QR code with a smartphone app and receiving a one-time usage text code to unlock a combination lock built into the umbrella's handle.
Unfortunately, Shuping – who said he was inspired by the success of bicycle-sharing schemes, which are starting to take off in China's increasingly-congested megacities – fell victim to a common problem among tech start-ups: rushing out a minimum viable product with little thought.
"Umbrellas are different from bicycles," he said. "Bikes can be parked anywhere, but with an umbrella you need railings or a fence to hang it on."
Not only was there no real mechanism built in to return the umbrellas, there was also no penalty for not returning them, so faced with the prospect of hunting for a non-existent docking station, Shuping's customers took the easy option and simply bagged themselves a new brolly for virtually nothing.
With each umbrella costing him about £6.80, Shuping has burned through his £1.1m capital, but the entrepreneur remained philosophical about things, and said this was just a hiccup.
He now plans to deploy 30 million new brollies across China by the end of the year.
---
July 6, 2017 1:09 PM
Despite the conjecture spouted about the usefulness of artificial intelligence (AI), what's been sorely lacking (as far as Downtime is concerned) is that one killer use case that really captures just how transformative an impact this technology will have on all our lives.
That was until Downtime came across the ground-breaking work of research scientist, Janelle Shane, who is using neural networks to help animal rescues in the United States pick names for the huge numbers of unwanted pets they take in every week.
Shane's foray into this area began with an S.O.S from Portland Guinea Pig Rescue, who asked if she would consider using her neural network expertise to come up with credible and authentic-sounding names for all the furballs they take in.
The rescue drew up a list (featuring the name of every guinea pig that has ever darkened its doorstep) to train Shane's neural network with, and – within a day – the first tranche of cavies with computer-generated names were listed for adoption on its website.
At the time of writing, many of them were still looking for their forever homes, but Downtime is confident they won't be waiting for long, sporting cool neural network-created names like, Stargoon, Rockass and After Pie.
As is often the case with AI endeavours, some of the names thrown back by the neural network have been passed over for missing the mark a little, with "Boooy", "Bho8otteeddeeceul" and "Fleshy" among Downtime's favourites to land on the reject pile.
Since the Portland project, Shane's has since been called upon to repeat the experiment for another guinea pig rescue centre, as well as cat rehoming centre, suggesting we've not even scratched the surface of just how far this application of the technology could go.
---
June 26, 2017 12:45 PM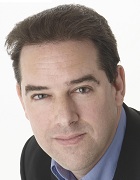 Profile: Bryan Glick
As we all know, software and artificial intelligence is going to run the world and make all the decisions on our behalf, probably starting from a week next Tuesday. Downtime has long felt it is our duty to reveal precisely what sort of world this means we will be living in, and recently we had another glimpse of our future overlords.
Across America, citizens turn to the US Geological Survey (USGS) for notifications of earthquakes – a vital national safety service. At 4.51pm on 22 June, the USGS alert service sent out just such a warning – a 6.8 magnitude tremor off the California coast at Santa Barbara. That's a pretty sizeable shake – enough to cause damage and potentially panic. Thank goodness, we hear you say, for the automation that brought such a timely warning to the populace.
Only, it turned out the alert was a bit late. More than 90 years too late in fact.
The USGS warning concerned an earthquake that took place in 1925. Unfortunately, by the time USGS realised its error, the original tweet had flown around Twitter. Worse still, the Los Angeles Times – the paper of record for the US west coast, uses an algorithm to automatically write stories based on USGS alerts. Not just fake news, but a fake writer too.
USGS and the LA Times quickly backtracked once the error was revealed, citing a software glitch that "misinterpreted" the 1925 quake as a "current event".
Who needs Donald Trump's tweets to start a global conflict? Just wait until Twitter hears the latest about the assassination of Archduke Ferdinand of Austria.
---
June 22, 2017 10:13 AM
It's been over a year since US robotics designer David Hanson made Sophia an internet phenomenon with a video in which he accidentally prompts her to agree to destroy all humans. The UK got a chance to see if she's chilled out at all this week, as she sat down for a chat on Good Morning Britain.
Chaperoned by Hanson, who was armed with a glass of water to chuck into her mainframe in case she returned once more to her darker thoughts, Sophia navigated Piers Morgan's inexplicably sleazy questions with aplomb.
We couldn't help but think the daytime TV show squandered its opportunity to grill the skinhead robot on important world issues by instead asking her fatuous questions about her love life, but it was to Sophia's credit that she kept her cool under Morgan's tabloid probing. He's used to getting under the skin of his guests, but where a puce Michael Gove spluttered and malfunctioned just days earlier, Sophia remained composed – if not a bit glib – even when the former Daily Mirror editor called her a freak.
That's not to say Sophia's the finished article. Indeed, her lack of comic timing and evident self-satisfaction at her own sub-par jokes leaves a lot to be desired. But it does qualify her for further UK daytime TV work. This was a screen test to host Loose Women if ever we've seen one.
---
June 13, 2017 1:53 PM
Uncategorized
Among those ever present first world problems is how to keep your phone charged – especially if you are out on the razz.
The University of the West of England may have just the answer. It has developed a pioneering solution, based on taking a pee. Apparently there's some pretty clever microbes out there that can do everything from turning urine into electricity, killing bacteria, to world peace.
"We were really excited with the results – it shows we have a stable biological system in which we can treat waste, generate electricity and stop harmful organisms making it through to the sewerage network," said, professor Ioannis Ieropoulos, who is leading the research.
The idea is being developed into a microbial fuel cell.
So perhaps, one day, you'll be able to keep your phone charged, no matter how long you stay out boozing…so long as you take a leak. I expect that won't be too much of a bar to success.
---