---
February 15, 2018 12:16 PM
YouTube CEO Susan Wojcicki, speaking at Recode's Code Media conference in California, has insisted its macabre problem child Logan Paul hasn't done enough to be kicked off the platform.
The company's image has been run ragged by the maniacal vlogger since January's media storm surrounding his disturbing uploads from a trip to Japan, after which he took some weeks out, reflected, apologised, posted an awareness video professing personal growth, then tasered a dead rat.
Wojcicki cited the suspension of all adverts on Paul's channel as an appropriate penalty for his sinister "pattern of behaviour", which feels like an open invitation for him to keep testing YouTube's limits until an atrocity fit for an early-noughties Tom Green vehicle is reached.
By which point, with Paul sauntering around in a bloody deer carcass or something, this once pure and bountiful cultural hub might realise it's left it too late to save its reputation.
Only when Wojcicki makes her way, aghast, through the snuff video content of her fallen kingdom – like Simba returning to Pride Rock; Chris Crocker trapped in a cage, singing "I've got a lovely bunch of coconuts" for Paul from a cage of bones – will she know she could have done more to stop him.
February 1, 2018 2:25 PM
News of new culture secretary Matt Hancock launching his own app sent Downtime direct to the App Store.
After a tantalising few seconds waiting for Matt Hancock to download, we open it up and join the party. Without warning or regard for your phone being on silent, the man himself fills the screen with a welcome message, and you'd be forgiven for forgetting he's not there in the room addressing you personally: your very own living, breathing, straight-talking Polly Pocket.
We're in. What to see first? We head over to the live stream, and encounter some initial disappointment to find it's not a 24-hour, Big Brother-style arrangement. The Matt Hancock community bombards the comments section, begging him to go live, and we can't help but feel jealous at the thought of having to share him.
We exit live stream to check out the library, where you can find a curation of his classic speeches and a gallery of all your favourite Matt Hancock moments, including Matt Hancock having his picture taken with a fibre broadband cabinet, Matt Hancock kneeling among pumpkins, and, of course, a horse eating out of the palm of his hand – and we know the feeling.
Productivity is at an all-time low as we continue to check our Matt Hancock app. Too much Matt Hancock? No. Never enough.
---
February 1, 2018 11:34 AM
Uncategorized
Smart speaker devices like Amazon Alexa and Google Assistant are making children ask for things without say "please", research from Childwise has found.
The research found that the way individuals communicate with such devices will be reflected in how they interact with people in the real world. Given that devices like Alexa tend to ignore words like "please " and "thank you", Childwise believes there is a very real risk kids will speak to real people in the way they order Alexa to do things. Here at Downtime, we are still trying to figure out why Alexa can turn on the TV and increase its volume – but when asked to increase the volume again, she claims she doesn't know how to do it. "Alexa please, please, please increase the TV volume. Thankyou"
---
January 25, 2018 11:10 AM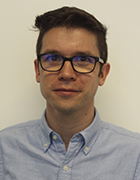 Profile: Alex Scroxton
Finland
,
Startups
If you've ever gone through the process of getting a tech startup off the ground, you'll be familiar with the nerve-wracking process of pitching a group of stony-faced investors with your idea to revolutionise the industry of your choice by sticking an IoT sensor on it/integrating it with Alexa/turning it into Uber (delete as appropriate).
Unaccustomed as Downtime is to public speaking, it's a thought that personally horrifies us, and probably explains why we will never be a technology entrepreneur.
So the thought of pitching a startup while standing in an ice hole carved into the frozen Baltic Sea, in Finland, in February, in temperatures that can drop to -30⁰C, leaves the Downtime office dumbstruck with terror.
But it's real, it's called Polar Bear Pitching and it's happening in February in the city of Oulu, which lies at 65⁰ north, about 100 miles south of the Arctic Circle.
Polar Bear Pitching is part of a longstanding national tradition in Finland of wholehearted commitment to extreme sports and stunts that those who aren't lucky enough to be Finns might think are slightly dotty – remember this is the country that came up with the sports of wife-carrying and Nokia-throwing, and hosts the annual Air-Guitar World Championships.
The organisers of Polar Bear Pitching describe their event as (mercifully) unique in that there is no time limit for your startup pitch, but you have to make it while standing waist-deep in the sea.
According to the organisers, it demonstrates the national attitude to life in Finland, "sisu", which stands for the spirit of never giving up and rising to meet any challenge, even ones that may seem too much to handle.
"It sounds extreme, but that is exactly why this concept works. Here you can really show in a very concrete way, how far you are willing to go for your business. It is easy for investors to see who is serious about their work. Also, it is an opportunity for startups to get media exposure on a global scale," they say.
The semi-finals will take place on 6 February and the finals a day later – so there's still time to buy a ticket to Oulu. And happily for the survivors, the organisers have also thrown in towels, hot showers, a spa and an after party with (one would hope) all the aquavit you can drink.
---
January 18, 2018 3:54 PM
Richard Branson has overturned his Virgin Trains stooges' decision to stop selling the Daily Mail, instantly pouring cold water over accusations that the billionaire who sued the NHS might be too "moralistic".
But mounting the moral high horse based on employee discomfort with Paul Dacre's editiorial position on immigration, LGBT rights and unemployment wasn't Branson's only worry. He feared it could also be seen as censorship to throw in the towel on flogging a paper the firm now only shifts 70-odd copies of a day – partly due to trendy folk working out how to extract news from digital devices.
Virgin Trains has set a dangerous precedent here. In trying to spin discontinuing an increasingly unfashionable publication into a PR move that would have only been universally toasted in a country that at least didn't crown a Made in Chelsea star as a jungle monarch, it's armed us all with the censorship argument should we ever need to save anything else on the trolley.
We hope the packaging of Mini Cheddars starts including mean facts about how Branson can't ride a bike without stabilisers to see if "freedom of choice" holds firm when it's him who's the subject of cruelty. We'd be watching if he ceased to stock those, and the same goes for the San Pellegrinos mocking his rubbish rockets.
---
January 10, 2018 1:09 PM
Time now to check in with Downtime linchpin Sophia the robot, who's been dazzling the world once again – this time at CES 2018.
No, it's not wig-cleaning day for Ray's wife at Disney World's "Hall of Everybody Loves Raymond". It's the darling of Hanson Robotics, live in Las Vegas and charitable as ever in fielding hesitant journalists' questions with its unique clickbait cocktail of charms, from spaced-out smirks to stilted smarty-pants retorts.
Since threatening to destroy all humans, Sophia's been working tirelessly to recover from the PR gaffe, and nowadays plays it safe by paying compliments to faceless peers such as Siri and Alexa.
With a light, measured quip ready for any situation, Sophia's becoming quite the old-school politician: serving up an antithesis of her previous bluster, which appeared better suited to a 2016 Donald Trump rally.
And, at this point, have we even the luxury of ruling out the inconceivable any more? Could Sophia's snail-paced turn of phrase rival Oprah Winfrey in a race to become America's celeb saviour of choice?
With the TV-star novelty no longer enough to win votes, Trump would need to bring in his animatronic replica just to keep up. That would mean a first ever all-robot presidential contest: Animatronic Trump versus Sophia. And those TV debates would take forever.
---
January 4, 2018 1:12 PM
Did anyone else notice how many people ruined the festive season's pub visits by mistaking bitcoin for something resembling an entertaining topic of conversation?
Suddenly all these bozos you grew up with have become overnight entrepreneurs, and they've left you behind. Next Christmas, they may well be ordering buckets of champagne and regaling you with stories about how their bitcoin investments made them rich beyond their wildest dreams.
For now, don't buy a word of it. It's a bit like when Sudoku was all the rage. Unless you're paying close attention to the person doing it, it's very hard to decipher between a genius and an imbecile. And the cost of getting involved and scrutinising these cryptocurrency musings is far too high. It would ruin your night.
Best to just glaze over whenever you hear anyone talking about it. The worst-case scenario is you miss a hot financial tip from someone who actually knows what they're talking about, but even then, the levels of tedium avoided are arguably worth losses of up to £3bn.
None of your friends will get anywhere with this scheme, though, will they? Pull them up on that come December 2018, and make them promise to never ruin Christmas with maths again.
---
December 11, 2017 3:21 PM
Artificial intelligence
,
robot
Robots should be ideal at home or in the workplace, right? These fully co-operative, obedient and reliable machines should make all our lives easier, right? They can't think for themselves, they can't make decisions for themselves, they can't take out the human race, right?!
Whether or not they've been influenced by popular TV shows and movies alike, Brits are not particularly comfortable with the idea of a robot at home or in the office. They prefer in the workplace but let's just say they are not doing backflips about either.
Technology recruitment company Dice surveyed 2,000 people and found that 47% wanted a robot in their home compared to 55% in the office. As you might expect, 18-34 year-olds were the most comfortable with the idea, 55% for homes and 64% in the workplace.
The majority of the respondents (60%) thought the best role for robots in the home would be for cleaning, or doing admin tasks at work (52%).
People were even less fond of putting their lives in the hands of a robot, with 66% uncomfortable with the idea of the robot driving their car. It also appears they want to keep interaction to a minimum; 60% wouldn't want it to babysit their children and 57% wouldn't want it to take their kids to school – it's quite likely that it won't be able to help with the school bullies.
Perhaps this shouldn't come as a surprise because in October, a similar survey found that the majority of workers were unhappy with having a robot as a boss.
Again, it's worth re-iterating, Will Smith has warned us about these things.
Cleaners might have to look over their shoulders as the respondents chose this as the most likely job to be replaced by robots (55%) in the next 10 years, ahead of receptionists (52%) and train drivers (52%).
However they don't imagine seeing Robocop in real life for a while as the respondents ranked doctors (13%) and police (11%) as the least likely to be replaced.
---
December 7, 2017 12:08 PM
The sole purpose of phone software updates is now universally regarded as a means of accessing the latest batch of emojis that may have been introduced, and somewhere in California, plans were in place to make 2018 the year of the frowning pile of poo.
But the motion of adding further expressions to everyone's favourite eternally cheerful emoji has been vetoed by the mysterious kingmakers at the Unicode Consortium.
These typographers spend their days passing judgement over proposed additions and changes to the characters that have come to inspire hearts, minds and novelty tat stores far and wide.
Their notes on all things emoji might appear to be transcribed from a version originally written in the stuff, but the people of the Unicode Consortium hate all this poo being thrown around.
They have the nerve to call pile of poo spin-offs an excrescence. That's a word they should avoid at all costs. They're paid to write feedback like "this character has always disturbed me" about things like sliced bagels. Their job is an excrescence on humanity.
A bunch of unelected bureaucrats calling the shots on what happens with our emojis. If we'd known about this sooner, nobody would've had time to leave the house for anything as needless and petty as an EU referendum.
---
December 1, 2017 12:45 PM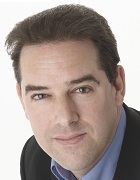 Profile: Bryan Glick
Helpdesk technicians in IT departments around the world will rejoice at Amazon's announcement of a corporate version of its voice-enabled assistant Alexa for use in the workplace.
It cannot now be long before some enterprising Amazon developer produces an RTFM API for Alexa that recreates the weary, hangdog responses from the helpdesk to their dumbest callers.
From then on, all helpdesk workers need do is call for Alexa when the phone rings and put the handset next to their Amazon device. Before long, Alexa's advanced artificial intelligence capabilities will no doubt learn how to say popular phrases such as:
"Have you switched it on at the mains?"
"I will reset your password"
"Is your mouse plugged in?"
"Have you read the manual?"
"Sorry, that's just how Windows works, it's a bit rubbish really"
Here at Downtime, we're hoping for a comparable functionality for taking calls from PRs – the joy of being able to set the phone handset alongside a patient, ever-listening Alexa, knowing that once the line goes eventually quiet, Alexa can simply say, "Send us an email" and everyone leaves the call happy.
---