---
August 21, 2014 7:58 PM
Chief Compliance Officer
,
CIO
,
Compliance
,
Data brokering
,
Data privacy
,
Employee training
,
FCC
,
FTC
,
personal data
,
Safe Harbor
U.S. companies, particularly those in the financial services industry, continue to wrestle with compliance regulations: Recent headlines show that the current regulatory environment remains a top issue for CEOs and that many companies have difficulty measuring the effectiveness of compliance...
---
July 9, 2014 1:20 PM
CIO
,
Compliance
,
Data privacy
,
grc
,
Microsoft
,
Security risk
Data privacy continues to make waves, both in the U.S. and abroad, as recent tech headlines highlighted the Obama administration's promise to extend data protection rights to European citizens and a Supreme Court cell phone privacy ruling. Also attracting attention in recent weeks: how increasing...
---
June 25, 2014 7:58 PM
Big Data
,
CIO
,
Compliance
,
Data
,
Data brokering
,
Data privacy
,
email privacy
Big data was (unsurprisingly) in the spotlight in recent headlines, with a particular focus on consumer data privacy. 'Privacy paradox,' compliance costs challenge data-driven companies The proliferation of smartphones and the convenience of such Internet services as online...
---
May 22, 2014 5:14 PM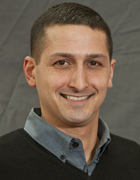 Profile: Ben Cole
CIO
,
Compliance
,
Corporate culture
,
grc
,
SEC
Four years ago, the Securities and Exchange Commission announced an initiative that offered incentives for assisting with SEC investigations and enforcement. The goal was to help investigators gain first-hand evidence to...
---
June 22, 2012 4:24 PM

Profile: Kevin Beaver
CIO
Are you prepared for the inevitable? Odds are it's merely a matter of time before your business experiences a computer security-related breach and you need a...
---