---
July 15, 2016 11:48 AM
cybersecurity
Digitization requires big changes to companies' strategic processes, and security is no different: In a recent report, Gartner predicts that 60% of digital businesses will experience major service failures by 2020 due to the inefficacy of their IT security teams to handle digital risks.
Cybersecurity will continue to be a growing concern among businesses in the digital age, according to Khushbu Pratap, principal research analyst at Gartner.
"Digital security is the risk and resilience-driven expansion of current cybersecurity practices to protect the pervasive digital presence in business, government and society," Pratap said in an email interview.
In the report, the IT research and advisory firm identified five major areas for organizations to focus on to successfully address cybersecurity in the digital era.
The role of leadership
Investing in leadership and governance improvements will triumph over technology tools when it comes to addressing cybersecurity, according to the report.
"CISOs need to communicate with business leaders," Pratap said about CISOs' role in mitigating cyber risks. "First, they need to figure what cybersecurity means for their organization and then get a consensus of that understanding from the business. Everything else related to assessments, recruiting talent, threat intelligence and incident response procurements are pointless if this key piece is missing."
Creating and developing roles like a digital risk officer to address the changing nature of risks and threats will help connect the dots between different parts of the organization's digital strategy, she added.
Protection, detection and response
With cybersecurity threats increasing in number and sophistication, IT risk and security leaders should stop focusing their efforts solely on prevention and balance investments across data protection, incident detection and response, Pratap said.
Gartner predicts that by 2020, 60% of enterprise information security budgets will be allocated for quick detection and response approaches, a significant increase from less than 30% in 2016.
IT risk and cybersecurity leaders should employ existing and innovative technologies to detect and respond to external and insider threats, according to the report.
One important step will be to stop focusing on checkbox compliance and shift to risk-based decision making, Pratap said.
Cultivating a new approach
Security approaches designed for traditional businesses won't work for digital businesses, according to the report. With introduction of new strategies like bimodal IT, enterprises need a new approach to address cybersecurity, Gartner predicts.
"The challenges of designing and running a digital business make digital security a broader term," she said. "Digital business is creation of new business designs that connect not only people and business, but also connect people, business and things — physical objects that are active players and contribute to business value — to drive revenue and efficiency."
Security in the cloud era
In the digitization era, organizations are often required to address cybersecurity and potential risks for technologies and assets that they no longer own or control, the report states.
Gartner predicts that by 2018, 25% of corporate data traffic will bypass enterprise security controls and flow directly to the cloud from mobile devices.
With data no longer restricted to data centers, it is important to stop trying to control information and instead determine how it flows, Pratap added.
"Finding all sensitive data and tracking all access in all forms will be too onerous for most organizations," she said. "Each organization will have to manage their ability to do this within the limits of the resources they can commit. From personally identifiable information to sensitive intellectual property, the impact of compromise of such information on the organization needs to be assessed regularly."
A people-centric approach
When it comes to cybersecurity, people and processes have failed to receive the same attention as technology, according to the report. A recent CEO survey conducted by Gartner shows the majority of CEOs still look at cybersecurity as an IT issue and not a business one, Pratap added.
Cybersecurity in the digital age must cater to the needs of the employees and customers, the report states. It is important to accept the limits of technology and become more people-centric, Pratap said, because monitoring and analyzing user behavior can replace many restrictive controls.
"It is commonly recognized that normal, everyday users just trying to get their work done can be the weakest links in the digital security chain," she said. "Conversely, motivated people can be the strongest links in our security chain. It is necessary to shape behavior and motivate people to do the right thing."
July 13, 2016 1:09 PM
CISO
,
CTO
,
Data privacy
,
Data security breaches
,
Data security standards
,
FTC
,
GLBA
,
GRC strategy
,
Security compliance
New Jersey's new chief technology officer has announced plans to boost data security by ramping up compliance monitoring in the state. In other GRC news, the Consumer Financial Protection Bureau has proposed exempting certain financial institutions from the annual privacy notice requirement under the Gramm-Leach-Bliley Act; and the FTC says it closes 70% of its data security investigations.
New Jersey CTO aims to boost security by focusing on compliance
David Weinstein, New Jersey's newly appointed CTO, said he plans to enforce security standards and policies with "more teeth" and to better monitor compliance across state agencies.
Weinstein will report to New Jersey governor Chris Christie. He was appointed to the cabinet-level position in late June after his tenure as the state's CISO.
Weinstein's office plans to employ GRC software to monitor compliance, publish cloud security governance standards, update IT risk management policies and develop new security assessments for high-risk agencies, such as those that store a high volume of PII.
"We're really focused on embedding security not just into the culture of our IT operations but also the way we do business and develop applications and infrastructure," Weinstein told Wall Street Journal.
Weinstein also has his sights set on wider cloud computing adoption.
CFPB proposes exemptions to GLBA annual privacy notices
The Consumer Financial Protection Bureau (CFPB) has proposed a rule that would implement amendments to privacy protections outlined in the Gramm-Leach-Bliley Act. Under the GLBA, certain financial companies are required to give their customers initial and yearly notices on their privacy practices, including how they share customers' nonpublic personal information. These companies must also notify their customers of their right to opt out of allowing the companies to share their personal information with unaffiliated third parties.
Congress amended GLBA in December 2015 to allow some financial institutions to be exempt from sending the annual privacy notices, and the CFPB's new proposed rule would make these exemptions official.
According to a July 1 press release by the CFPB, a financial institution can claim exception to the requirements "if it limits its sharing of customer information so that the customer does not have the right to opt out and has not changed its privacy notice from the one previously delivered to its customer."
FTC has a 70% closure rate of data security investigations
The Federal Trade Commission closes 70% of data security cases, according to Maureen Ohlhausen, the agency's commissioner. Ohlhausen detailed the FTC's enforcement practices at a recent panel on security regulation in Washington, D.C., late last month. This closure percentage pertains to breach investigations that have actually been formally opened by the FTC, said Ohlhausen, who pointed out that the agency doesn't formally investigate every data breach.
The reasons the FTC closes a case, according to Ohlhausen, include the commission having deemed a company's security strategy "reasonable."
"A company's data security measures must be reasonable in light of the sensitivity and volume of consumer information it holds, the size and complexity of its data operation, and the cost of available tools to improve security and reduce vulnerabilities," the Commissioner explained.
Ohlhausen also said that the FTC is still trying to establish how it should interpret certain standards, particularly how PCI DSS regulates and controls payment card data.
---
June 17, 2016 12:34 PM
Data breach
,
Dodd-Frank
,
EMR
,
grc
,
HIPAA
,
risk
,
SEC
Late last month, the NFL Players Association informed its member teams that a Washington Redskins trainer's laptop containing players' medical records was stolen and that it would collaborate with the U.S. Department of Health and Human Services to determine possible patient privacy violations. Also in recent GRC news: A new proposal would roll back Dodd-Frank compliance regulations and the SEC strongly reiterates broker-dealer rules among private equity firms.
Laptop with thousands of NFL players' medical records stolen
On May 27, the NFL Players Association informed NFL players that the backpack of a Washington Redskins' athletic trainer was stolen from inside a locked car in late April. Inside that backpack were paper and electronic medical records of thousands of current and former NFL players. While the laptop that contained the electronic records was password-protected, it was not encrypted. The players union consulted with the U.S. Department Health and Human Services (HHS) on the matter.
Storage of data on unencrypted devices does not adhere to both local and federal medical privacy standards, including HIPAA, making the breach a potentially costly one for the NFL. Deadspin reported that the HHS has aggressively pursued HIPAA violations in recent years and noted that athletes' medical records are legally protected under HIPAA regulations.
The latest statement by the NFL regarding the data breach said that the theft involved only information maintained by the Redskins, and that no information maintained on the NFL's overall electronic medical records (EMR) system was compromised. The league also said that it is not aware of the thief having obtained information from the stolen computer or making the information public.
Dodd-Frank proposal could exclude CLOs from risk retention
U.S. Rep. Jeb Hensarling (R, Texas), chairman of the House Financial Services Committee, has proposed the Financial Choice Act, which would roll back parts of the Dodd-Frank Act affecting the leveraged finance markets, including the Volcker Rule and risk retention mandates.
In his remarks, Hensarling said that the Volcker Rule "undermined financial stability" and recommended that all asset classes, including collateralized loan obligations (CLOs), be exempt from risk retention (except for residential mortgages) in order to encourage growth among businesses looking for financing. There is little likelihood the proposal will pass, according to market observers, because of the current political climate in Congress.
SEC urges private equity firms to heed Exchange Act broker-dealer rule
Private equity firms would do well not to follow Blackstreet Capital Management's footsteps, said Robert B. Baker, assistant regional director of the Securities and Exchange Commission. On June 1, the Chevy Chase, Md., firm agreed to pay $3.1 million to settle securities violation allegations including charging Blackstreet's investors for brokerage services without registering as broker-dealers.
Blackstreet's violation of section 15(a) of the Securities Exchange Act of 1934 is unprecedented, Baker said, adding that "advisers should be carefully considering whether their conduct violates this rule."
---
May 31, 2016 5:27 PM
The time isn't far away when everything in our lives, from furniture to coffee pots, will have the ability to be "smart." Various reports estimate that there will be anywhere between 30 to 200 billion internet-connected devices by 2020.
And with the dollar value of personally identifiable information going up, the focus of the cyber-attackers has changed in recent years: As they begin to realize the value of personal data, hackers have focused on commoditizing the information that is often readily available on connected devices.
As the focus of the attackers continues to change in the face of IoT proliferation, the challenge will be how to mitigate attacks beforehand, said Sam Phillips, VP, general manager, CISO at Samsung Business Services.
"The real challenge is to figure that next step out," Phillips said during a recent panel discussion titled Mitigating Cyber Risks in the Growing World of Internet-connected Devices at the MIT Sloan CIO Symposium in Cambridge, Mass. "If you can do that, you have removed the financial incentives around those [data]."
As companies move into IoT, it is important to be cautious and architect security processes well before products are deployed, Phillips added.
Modern data security challenges
There is no doubt the surge of Internet-connected devices is creating a varied range of new attack surfaces for hackers: Markets and Markets forecasts that the Internet of Things (IoT) global security market will grow to $28.90 billion by 2020.
As we look forward to a more connected future, organizations have to be prepared to combat these increasingly sophisticated cases of cyberattacks. One upside to the surge in cyberattack cases is that more companies are implementing security controls from the beginning to protect and secure their data, panelist Roota Almeida, head of information security at Delta Dental of New Jersey, said at the session.
To offset the risks associated with widespread digitization and IoT, many companies today are applying advanced big data analytics like machine learning to predict cyberattacks and understand the tactics and techniques used by their adversaries. The analytics data also helps them respond and recover quicker from such attacks.
"In machine learning … the whole goal is to take human speed out of the equation and operate on network speed, so you can stay not too far behind the adversaries," panelist Mark Morrison, CISO at State Street Corp., said at the session.
One of his challenges at State Street is to show how security in a digitized world is an enabler for the business, he added.
"Security should be sold as a sector," Morrison said, adding that financial organizations "should not monetize and sell security as a product; that's something we provide to our clients for doing business with us."
The future of cybersecurity
Panelists agreed that when it comes to mitigating modern cyber risks, being compliant alone does not guarantee security. To be secure, there are a lot of other components that need to be taken care of even after regulatory compliance is taken care of.
Phillips and Morrison agreed that security will get better with time, as companies grow accustomed to the new threats.
"We are growing at a faster rate than our adversaries," Morrison said.
Almeida, however, said that in the future the security situation will be different but not necessarily better. The "bad guys" will simply go after the information available then, she added.
Another major challenge that companies face today is the lack of talent in the security sector, said panelist Tom Eilers, Eastern U.S. director of Intel Security's Government and Education Solutions, at the session. There is a 40 percent deficit in available talent and that number is expected to rise in a couple of years, Eilers said.
The solution?
Academia has to continue to generate next-generation coders and cyberwarriors, panelists suggested.
---
May 26, 2016 1:19 PM
Authentication
,
Consumer data
,
Data security standards
,
GRC strategy
,
nist
,
Privacy and security
,
regulatory compliance
,
SANS
,
Threat intelligence
In part one of this blog post, John Pescatore, director at the nonprofit cybersecurity training provider SANS Institute, delved into the legal challenges companies face as they strive to secure consumer information. Here, Pescatore discusses how companies can use various security standards available to create their unique set of security policies.
Considering the thicket of data security principles and factors modern companies have to consider, is there one governing body that can guide organizations as they navigate through it?
Unfortunately, there is no global governing agency or set of standards everyone has agreed upon, Pescatore said. While there are large and exhaustive security frameworks that companies can consult such as the NIST Cybersecurity Framework and the ISO 27001, what companies frequently need help with is discerning which practices are the most important and which they should do first, he added.
Companies can start with looking at the various structures and standards to help them prioritize the security practices that can help reduce the potential for attacks. Some examples of prioritization guidelines are the critical security controls offered by the Center for Internet Security/SANS, guidelines from the information insurance division of the NSA and the security standards outlined by the payment card industry.
There are a couple of ways companies can filter through these security standards, according to Pescatore:
Pescatore advised companies to join the ISACs, or information sharing and analysis centers that are found within each vertical industry. Members of each ISAC collect, analyze and share actionable threat information with each other. The finance, industrial controls and automotive industries, for instance, have very active ISACs, and the healthcare and retail verticals have new ISACs sprouting up. "[Joining ISACs] are not expensive; they're good ways to see what the best practices or common practices of your peers are," Pescatore said.
In the U.S. in particular, many cities have FBI-sponsored sharing organizations called InfraGard groups that are free for private-sector companies to join. InfraGard groups function similarly with ISACs in that participants, including academic institutions and local and state law enforcement agencies, share threat intelligence with each other.
Ditch the myths or fall behind
The bottom line, Pescatore said, is that every company is ultimately going to have different security and privacy policies and procedures based on how their business works. Establishing the right policies is reliant not just on basic principles such as stronger authentication and doing away with reusable passwords, however. It is also overcoming the myth that users will never accept these new security practices, he said.
For example, when companies are trying to instill stronger authentication procedures, it is detrimental to think "we can't make the users do anything but reusable passwords, the vice president of sales will never stand for it," Pescatore said.
This causes businesses to fall behind and fail to implement security measures that employees already practice as consumers. "Meanwhile, at home, [the VP of sales] is using his iPad with his fingerprint, using his thumbprint on his phone, to be more secure," he said.
---
May 26, 2016 1:10 PM
Consumer data
,
Data security standards
,
GRC strategy
,
personal data
,
Privacy and security
,
regulatory compliance
,
SANS
Last month, Sens. Richard Burr and Dianne Feinstein from the Senate Select Committee on Intelligence unveiled a draft of the Compliance with Court Orders Act of 2016 that would require all technology companies — from mobile device manufacturers to application makers — to comply with court orders granting federal officials access to encrypted information. "No one is above the law," the draft states, adding that tech companies should be able to protect user privacy with strong security while still complying with these legal requirements.
The Compliance with Court Orders Act is the latest development in the continuing battle to protect personal privacy while at the same time maintaining national security. It further brings to light how maintaining that balance presents a particular challenge as companies strive to meet their customers' expectations regarding user experience and privacy.
One way tech companies try to figure out where this balance between security and privacy lies is through regulations and court rulings. But relying only on laws is problematic, according to John Pescatore, director at the nonprofit cybersecurity training provider SANS Institute.
"Regulations just specify some bare minimum; they don't define security for anything," he said at a CompTIA IT professional webinar last month. He added that not only is there no global definition for attaining this security-privacy balance because privacy laws vary by region or by country, but also that regulations and legal precedents can change over time.
Instead, Pescatore advises companies start with three basic principles that can be combined and implemented in various ways:
Confidentiality, or making sure the right people have access to information
Integrity, or ensuring the accuracy of the information and that changes to data are tracked
Availability, or making sure the information in your systems is accessible when it is needed.
These three foundational ingredients should add up to help meet current regulatory requirements, but more importantly satisfy consumer expectations.
"No law came along and told Apple they had to protect things better than Microsoft did. … Those are not laws driving things; those are actually people's demands for increased security and privacy," Pescatore said.
Encryption
Encryption can be an effective tool to enable this increased security and privacy if the aforementioned basic principles have been laid out properly as the foundation, Pescatore said. In the case of passwords, for instance, encryption is useless if users employ easy-to-guess or reusable passwords, or are susceptible to phishing attacks.
"The vast majority of attacks would have been foiled if we used … something as simple as a text message to your phone in addition to a password," Pescatore said. "Once we've gotten to the point where we can at least protect the user's authentication, that's where encryption becomes very powerful" by allowing companies to be more flexible about where they store their data.
But despite encryption's security strengths including only permitting access when explicitly allowed, it's very easy to implement the tool "badly," Pescatore added. If keys aren't managed properly, for example, encryption could potentially prevent or hamper the right person from accessing their data.
Further complicating matters are countries with laws with language similar to the Compliance with Court Order draft that include the government in their definition of the "right person" to access data.
For companies such as Apple and WhatsApp that built their business model on giving their consumers sole control of their own encrypted communications, this puts them at a legal quandary, technology advocates recently told Recode.
Law enforcement has also suggested building backdoors into encrypted systems and data as the answer to this issue, but Pescatore doesn't think so: He equated backdoors to securely locking a house and then leaving a key under the welcome mat.
"In the digital world, sooner or later, someone is going to find that key under that welcome mat, no matter how well that backdoor was hidden," he said.
In part two of this blog post, Pescatore discusses how companies can wade through the various security standards to get guidance on developing security policies.
---
May 9, 2016 11:02 AM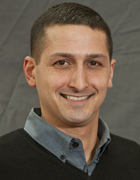 Profile: Ben Cole
Information security has become a vital business driver as the huge data volumes generated by modern companies contain a treasure trove of intellectual property and PII that is enticing the hackers. A variety of security certifications and standards have been developed to help companies navigate the increasingly complicated data security landscape, as well as protect both business and customer data. One such standard is ISO 27001, developed by the International Organization for Standardization to help businesses establish, maintain and improve an information security management system. In this guest post, Kyle Anixter, PMO manager of IT services at Curvature, an IT infrastructure and services provider headquartered in Santa Barbara, Calif., outlines the business benefits of ISO 27001 certification.  
The business benefits of ISO 27001 certification
by Kyle Anixter
News regarding the unwanted release of corporate and/or consumer information makes headlines nearly every week. Whether it's Anthem, AOL or Adobe, the biggest names in corporate America have watched their reputations be sullied by the continuous onslaught of data breaches. According to a data breach report released earlier this year by the Identity Theft Resource Center, the business sector topped the ITRC 2015 Breach List with nearly 40% of the breaches publicly reported last year, compared with about 32% in 2014.
The ignominious impact of this spike in breaches only seems to be intensifying, proving there is no better time to make sure your company takes a systematic, proactive and certified approach to managing the security of its sensitive information. For that reason, investing in highly structured and validated security certifications should be a top business priority.
Achieving the ISO 27001 certification, for example, is a solid strategy to ensure proper control over critical information assets. First published in October 2005 and updated in 2013, this standard pertains to internal employee records, financial information and intellectual property, as well as external data from customers and vendors. The ISO 27001 certification also makes sure information shared by and with third parties, such as customers, partners and vendors, is protected.
The ISO 27001 certification is particularly useful to companies by helping develop a stringent information security management system. Most important, it will demonstrate to employees, customers and business partners that when it comes to security, your company is prepared.
Here are the five most compelling benefits to investing in ISO 27001 security certification:
Manage risk: ISO 27001 focuses on proactive risk management, which is crucial for building a solid, sustainable security foundation. All companies realize they must invest in security, but having the proper risk management procedures in place goes a long way toward maximizing investment in the areas where it can deliver the biggest benefits while avoiding wasteful spending.
Security management frameworks: ISO 27001 provides a proven framework and all the general requirements for establishing information security best practices (for example, asset management, access control, cryptography, network security, etc.). The framework forces structure across the entire department, including roles, responsibilities, leadership and decision making. As a result, operations are more efficient, organized and successful. Improving operations has become an increasing priority for most companies, especially given the ongoing desire to keep IT operations lean and functioning optimally amid constant change and greater demands. With ISO 27001, there is the proof that systems and procedures are in place to enable the company to be better prepared to meet the known and unknown security challenges ahead.
A concentration on compliance: The laws, rules and regulations at all levels of government are continually changing, but this is no excuse for IT organizations to fall out of compliance with any of the legal requirements that apply to their operations. Aside from being the subject of the latest front-page news, falling out of compliance can lead to financial penalties, loss of trust and tarnished reputation. In addition to keeping its own ship on course, companies must remain vigilant regarding all information security-related requirements that originate in customer and supplier contracts and agreements.
Protect suppliers and customers: It's sad but true: In a troubling number of instances, a company's biggest security vulnerability comes from its customers and suppliers. The ISO 27001 certification delivers a well-defined structure by which both are made aware of their information security roles and responsibilities. With continual monitoring and measuring, everyone's data — and reputations — are protected.
Improve customer confidence: It is common knowledge that solution and service providers often introduce and deliver products before fully realized security procedures have been put in place. Having ISO 27001 certification lets your customers know their sensitive and confidential data is protected within your company. Another key benefit is that it will set you apart from competitors. When working with large companies, certifications such as ISO 27001 are often necessary for inclusion on the list of approved partners.
In today's fast-moving and evolving world of professional and managed services, ISO 27001 now is considered table stakes. Though not mandated by law, this certification ensures the holder is taking advantage of best practices and adheres to a set of proven procedures. Adding ISO 27001 to your corporate resume ensures customers and partners that you have the right controls in place and that data is not vulnerable inside or outside your corporate walls. As a result, you can proceed with a high level of confidence that all information and systems are safe and secure.
---
May 5, 2016 9:12 AM
Blockchain
,
Compliance
,
Data security standards
,
GDPR
,
grc
,
IBM
,
multifactor authentication
,
PCI compliance
,
PCI DSS
,
regulatory compliance
,
SEC
Details surrounding the updated Payment Card Industry Data Security Standard show that version 3.2 includes new multifactor authentication and encryption requirements. Also in recent GRC news: SEC enforcement actions — or the lack of them — are raising concerns about the agency's ability to regulate Wall Street,  and IBM rolled out security and compliance standards for blockchain technology use.
Multifactor authentication one of the biggest changes in PCI DSS 3.2
The Payment Card Industry Data Security Standard (PCI DSS) version 3.2 was published on April 28, 2016, and includes stronger encryption and multifactor authentication requirements. The new version also provides criteria for PCI DSS compliance programs, as well as specific dates for banks and merchants to implement the changes.
PCI Security Council CTO Troy Leach said the requirement to implement multifactor authentication for any type of administrative access to payment card data and systems is the biggest change in PCI DSS 3.2. Leach added that a password alone is not enough to very a user's identity and grant access to sensitive data, even within a company's own network.
To prepare for this change, Leach recommends that organizations review how they manage data access authentication and examine administrator roles to find the areas that will most likely be affected by the new requirement.
Goldman Sachs cases call SEC's watchdog role into question
Recent articles by media outlets The New Yorker and Fortune have called into question whether the Securities and Exchange Commission (SEC)  is able to adequately regulate Wall Street because it failed to call one firm to task.
The New Yorker highlighted the SEC's decision not to pursue charges against Goldman Sachs senior executives for their role in a complex deal known as Abacus that the SEC believed involved securities violations by the Wall Street firm. Fabrice Tourre, a low-ranking trader at Goldman, was the only person held liable for any wrongdoing. Although the SEC considers the 2013 case a success, documents provided to The New Yorker by a lawyer who was assigned to the case showed that "SEC officials considered and rejected a much broader case against Goldman."
Fortune, meanwhile, focused on a Goldman mortgage bond called Fremont Home Loan Trust 2006-e that included more than 5,000 residential subprime mortgages. The SEC had evidence that many of the loans were deficient, including 10% that were classified as EV3s, or "unacceptable risks." Yet Goldman still waived these deficient loans into the mortgage bond deal, which eventually cost investors more than $500 million when they went into default. While the SEC sent Goldman a notice in February 2012 saying that the regulator was planning on pressing civil fraud charges based on the mortgage bonds, Goldman said in a securities filing in August of that year that the SEC had dropped the case. In April 2016, the U.S. Department of Justice reached a nearly $5.1 billion settlement with Goldman for defrauding investors using mortgage-backed securities.
As GDPR grace period approaches, questions abound
The two-year grace period for companies to prepare for the General Data Protection Regulation, the European Union's overhaul of its data protection laws, is expected to begin in May. The GDPR's provisions, however, vary extensively between the 28 EU member countries and create a lot of ambiguity, legal experts told The Wall Street Journal.
These unclear mechanisms include how companies can protect their intellectual property under the regulation and how data use consent is granted.
Companies will likely use the 24-month grace period not only to prepare for the GDPR's passage, but also to navigate these ambiguities, according to the legal experts. EU officials also said that despite having a privacy working group and a privacy board providing guidance to companies regarding the GDPR mandates, they must still be translated in a manner that accurately conveys the law's concepts in the 24 working languages used throughout the EU.
IBM releases new blockchain security standards
IBM last week announced a framework to help companies across several industries securely run blockchain technology that underpins Bitcoin and other digital currencies. Jerry Cuomo, vice president of blockchain for IBM, told Forbes that the standards are aimed to help companies in industries such as financial services, healthcare and government navigate data security regulations. Under the new standards, companies using IBM's cloud-based blockchain technology will be able to create comprehensive log data to use for audits and compliance. IBM's framework could also help companies comply with data privacy regulations such as the Gramm leach Bliley Act, HIPAA and the EU Data Protection Directive, Cuomo added.
---
April 28, 2016 12:15 PM
Compliance
,
Consumer data
,
Corporate culture
,
Data privacy
,
Data regulations
,
Google
,
online privacy
,
Privacy and security
,
regulatory compliance
The lack of comprehensive federal privacy legislation leaves not only consumers vulnerable, but also companies frustrated. Many consumers lack information about the many ways their personal data is used, what parties use it, and the ways it could be potentially misused; meanwhile, companies seeking guidance to protect this data and be adequately transparent with their customers are left navigating a patchwork of privacy rules without a clear direction.
At present, companies must rely on a various privacy regulations that target only specific industries and types of data (e.g., HIPAA, FERPA), and many must wade through a number of constantly evolving state laws. Moreover, global companies must keep international privacy regulations in mind.
This patchwork of rules and lack of broad legislation such as a federal data breach protection law are a problem, said Sarah Holland, senior analyst of public policy and government relations at Google. And she is not just talking about companies like Google, a global company that has to navigate local, state, federal and global privacy laws as it builds products and services. Rather, she is referring to the risks facing the technology industry as a whole, and to the startup economy in particular.
"If you were only three people, and you were trying to get your company off the ground, how do you deal with that patchwork? How do you understand that and how are you incentivized to comply?" Holland said at a recent privacy forum hosted by the Massachusetts Attorney General's Office at MIT.
Holland believes that Google is able to manage and keep up with constantly changing privacy regulations because it has created a strong culture of privacy and security across the company. This culture extends to the relationship Google has with its partners and encompasses the entire lifecycle of its products.
"You can have that [culture] before a product has been launched, and then [something like] the right to be forgotten comes down after a product has been launched, and you have to deal with that. We have colleagues around the world that help us deal with that," she said.
That culture of privacy, Holland added, does not just incentivize compliance, but also earns their users' trust by putting them in control of their data. She advised following Google's four-pronged approach to building this type of culture:
– Bake security in from the beginning of a product's development, and also throughout its lifecycle.
– Strive to be upfront and fair about how the company uses customers' data, and use clear language when informing customers of the ways their data could be used.
– Give users control of their data. Google's users can manage their data on myaccount.google.com, which functions as a one-stop-shop for them to control and secure their data. "It helps you do everything from managing your advertising settings to opting out of interspace marketing. You can also control your watch history and your location data," Holland said.
– Demonstrate to users why it's valuable for them to allow you to use their data. At Google, Holland believes that "our users trust us with their data … and in turn, we use that to power products and services that benefit them." These services include ones that will likely sound familiar, such as turn-by-turn directions, instant translation applications, and the ability to find flight information on Google Now. But they also include other initiatives that are more under-the-radar, such as Project Sunroof, which analyzes satellite data to encourage solar-powered energy use.
---
April 15, 2016 10:15 AM
Compliance
,
Consumer data
,
Data privacy
,
FCC
,
FTC
,
Net Neutrality
,
SEC
The FCC's newly proposed privacy protection rules requires broadband and wireless providers to obtain consumer consent before collecting and sharing their data, but some are concerned this approach is detrimental to innovation. Also in recent GRC news: The U.S. Department of Justice announced a program to incentivize self-disclosure of foreign bribery violations, and the U.S. Securities and Exchange Commission called for hundreds more employees.
WSJ: FCC's proposed consumer privacy rules could stifle innovation
Late last month, the Federal Communications Commission (FCC) proposed a new set of privacy regulations outlining how Internet service providers (ISPs) collect, use and share consumer data. With these rules, the FCC will take over the majority of the consumer protection enforcement formerly the domain of the Federal Trade Commission — a change that is part of the new net neutrality rules passed last year that reclassified ISPs as common carriers.
Under the rules that specifically target broadband companies, in the majority of situations consumers would need to "opt in," or give consent to, a cable company seeking to sell their data to third parties. The proposed rules would also require wireless and broadband companies to communicate with consumers about how that data is being collected, used and shared.
But according to a Wall Street Journal opinion column, this approach will be detrimental to innovation because it restricts almost all uses of consumer preferences instead of punishing particular cases of unfair practices. Furthermore, the new rules exclude Google and Amazon, two companies whose business models profit greatly from data collection, according to the WSJ. These tech giants were deemed "edge providers" that are too big to regulate. Instead, they will continue to be monitored by the FTC.
Companies approach U.S. FCPA discount program with caution
The U.S. Justice Department rolled out a one-year pilot program that provides companies who self-disclose foreign corruption violations a discount of up to 50% on the associated sanctions. Assistant Attorney General Leslie Caldwell said that the program aims to encourage companies to self-report Foreign Corrupt Practices Act (FCPA) violations and build up the DOJ's ability to deliver enforcement actions against individual offenders.
Reductions in sanctions will also be offered to companies who report all known facts and remediate "bad actions" that are outlined by the program.
While the program has garnered praise from experts in the space, they told WSJ that it's also being viewed cautiously by companies. Companies are reluctant to participate in the pilot program because it does not set a minimum discount, and the amount of the reduction is totally under the discretion of the DOJ. The program also does not lay out what levels of lenient treatment from the DOJ correspond with specific types of cooperation. This lack of guidance could offset any incentives to report of FCPA violations, said Eric Bruce of the Kobre & Kim law firm.
"The steps articulated by DOJ in order to receive 'full cooperation credit' are still fairly subjective and subject to varying interpretations," he told WSJ.
U.S. SEC Chair calls for additional funding and 250 more staffers
Mary Jo White, chair of the U.S. Securities and Exchange Commission, said the regulatory agency needs additional funding to hire 250 additional staffers to strengthen its oversight of today's marketplaces and better protect investors. White said the additional staffers would also boost the SEC's IT infrastructure and improve the cybersecurity and risk analyses of areas such as exchange-traded funds.
"Additional funding is imperative if we are to continue the agency's progress in fulfilling its responsibilities over our increasingly fast, complex, and growing markets," White said during a budget hearing before the Financial Security Oversight Committee at the Treasury Department on April 12.
---