---
May 16, 2017 11:06 AM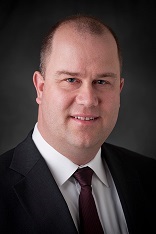 Profile: Raoul Wijgergangs
#eHealth #Healthcare IOT #Wearables #wireless medical devices
,
Consumer IoT
,
Internet of Things
,
iot
,
IoT analytics
,
IoT applications
,
IoT data
,
medical devices
,
wearable
,
Wearable devices
,
Wearables
The U.S. healthcare industry is undergoing seismic changes brought on in large part by a growing greying population. Home-based care and connected aging with smart environments for seniors are gaining traction as pivotal solutions, with the number of skilled nursing homes in the country
---
---
---
February 7, 2017 4:36 PM
Consumer IoT
,
Enterprise IoT
,
Internet of Things
,
iot
,
iot security
,
Wearables
Below, we will explore the technical elements of a security-oriented wearable, and subsequent posts will concentrate on the balancing act between great security and end-user convenience. To establish identity, we're all used to our username/password combination, and probably have started using...
---
January 19, 2017 2:10 PM
Internet of Things
,
iot
,
Manufacturing
,
smart glasses
,
Wearables
As automation, robotics and IoT become more pervasive, there is a nagging fear that this technology is reducing the need for people in the manufacturing process; in fact, it is making people more important than ever. The future of manufacturing is the integration of people and technology. In the...
---
---
July 12, 2016 10:30 AM

Profile: Harry Wang
Healthcare
,
Wearable devices
,
Wearables
Personal safety devices that track a user's location and send alerts for emergency assistance stand as a unique opportunity for wearable technologies. Underlying health issues like stroke or conditions requiring...
---