---
May 16, 2017 11:06 AM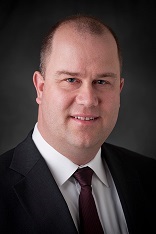 Profile: Raoul Wijgergangs
#eHealth #Healthcare IOT #Wearables #wireless medical devices
,
Consumer IoT
,
Internet of Things
,
iot
,
IoT analytics
,
IoT applications
,
IoT data
,
medical devices
,
wearable
,
Wearable devices
,
Wearables
The U.S. healthcare industry is undergoing seismic changes brought on in large part by a growing greying population. Home-based care and connected aging with smart environments for seniors are gaining traction as pivotal solutions, with the number of skilled nursing homes in the country


RSS Feed

Email a friend
March 20, 2017 4:01 PM
Authentication
,
biometric
,
Internet of Things
,
iot
,
iot security
,
Wearable devices
Here's an intriguing security scenario for you. Imagine you use your right hand to unlock your iPhone or tablet and you wear your fitness tracker or smartwatch on your right wrist. Now imagine that someone who really wants to get access to information on your mobile devices is somehow able to use...
---
---
July 12, 2016 10:30 AM

Profile: Harry Wang
Healthcare
,
Wearable devices
,
Wearables
Personal safety devices that track a user's location and send alerts for emergency assistance stand as a unique opportunity for wearable technologies. Underlying health issues like stroke or conditions requiring...
---