---
January 4, 2018 2:20 PM
Data Management
,
Data-security
,
Digital business
,
Digital economy
,
Internet of Things
,
iot
,
IoT data
,
iot security
,
security in IOT
In digital businesses, connected technologies and integrated devices like those from the internet of things are the fuel driving companies toward new business models and better outcomes. Data plays both offense and defense at these companies, keeping them ahead of their competitors. However, data's profile of high value, large volume and vulnerability quotient is getting the attention of hackers like never before. According to Gartner, in 2017 there are projected to be 8.4 billion connected things, setting the stage for 20.4 billion IoT devices to be deployed by 2020. The enormity of this data is overwhelming, and is (unsurprisingly) leading to complications in organizations' security strategies.
The secure walls that companies built over the past decades are cracking. Too many cyberattacks are making their way through, allowing hackers to reach valuable business data. Thus, perspectives on security have drastically changed. Implementing a combination of basic security practices as well as data-centric approaches is key to defending against a future of growing cyberattacks.
The value, pace and vulnerability of data
Data from IoT devices holds incredible value — both for digital businesses and for hackers. McKinsey & Co. reported a $2.8 trillion GDP increase from data flows in 2014 as more trade and commerce shifts to online business models. According to the analysts, data flows of information, communication, transactions and intracompany traffic is surging, and virtually every type of cross-border transaction has a digital component.
The pace of data creation also impacts digital businesses. The combination of internet of things data, mobile data and big data has created a very large and attractive data footprint for hackers. In fact, storage manufacturers are expected to ship 521,000 PB of enterprise storage capacity by 2020 to keep up with the rising volume of data.
And just as data value and the volume increases, so does its vulnerability. Digital businesses store data across hybrid infrastructures — on-premises, in the cloud and on endpoints. Each of these comes with risks, especially with the influx of mobile devices and the fast approaching IoT devices. Hackers view these endpoints as vulnerable and an easy entryway to business and personal data. Not surprisingly, they have already been testing the waters.
IoT and security today
In 2015, 65% of companies experienced a targeted attack and an average of 1.9 million records were breached every day. For digital businesses, the threat watch is real and the calls to protect IoT data are coming from throughout the company. Conversations have changed from being a "bottom up" conversation to a "top down" one within organizations. Executive management is talking about security in terms of business impact — not technology.
Something else that is unique is that the individuals voicing concerns about security threats are not solely from the IT side of the company, they're also from the business side. CEOs and chief data officers want a security strategy that protects their brand and reputation. CFOs want protection from spear phishing. CMOs and HR managers are asking about multifactor authentication and encryption. Security is as much a business discussion as it is a technical conversation.
A mix of old and new security
Companies that are carving out a niche as leaders in IoT are finding the best approach to securing their business assets is to revisit proven security practices and throw in a set of new best practices born out of the current emphasis on data. The network perimeter still needs strong protection, but companies realize that mobile devices and IoT devices perpetually create holes in that very expensive wall as they connect to the internet. With that in mind, security needs to move closer to the business apps, and in them. Specifically, businesses need to follow these best practices:
Commit resources to apps from software providers that build security into their systems and business models.
Complete security approaches that address three tiers: secure products, secure operations and secure company.
Make security a business discussion — and a technical conversation.
Other security basics are also getting dusted off. Security teams are renewing efforts to prevent default passwords, weak encryption protocols, incorrect authorizations and disabled whitelists, which are still common weaknesses that open businesses to successful exploits. On top of these steps, businesses are taking this back-to-basics approach to protect their business apps:
Ensuring that a consistent and regular process is in place for patches and updates. Unpatched software poses the highest serious security risk for businesses.
Encrypting communications between business systems with SSL/TLS and SNC.
Checking the interfaces to business systems to see if they are adequately secured.
Revisiting data backup plans and disaster recovery
Reviewing the business systems platform's security configurations.
There's no new news here. These are fundamental to practicing good security, but still too many companies ignore them. A return to these basics is essential for companies looking to use IoT data effectively because in the next phase, more processes will be automated, more services cloud-based and more devices will be connected. Companies will need to add in these best practices to continue their transformation:
Identify and prevent attacks from within the apps
Protect data with an all-encompassing strategy that covers the cloud, on-premises and mobile devices
Apply 360-degree correlation analytics across the network, endpoints, applications and data
Accelerate threat detection with real-time incident response and forensics to limit threat impact
Respond to threats in an adaptive manner with deep learning powered cybersecurity analytics
Security cornerstones: Products, operations and culture
Creating a secure company means nurturing a well-established security culture and a secure environment with end-to-end physical security of business assets and business continuity for operational resilience. This culture has to include employee training programs that teach everyone in the company about the latest threats and how to avoid them.
During the next few years, companies will embrace new technologies such as predictive analytics, machine learning and cognitive intelligence to keep their business assets secure. Companies that combine these future-oriented tools with tried-and-true best practices of the past will have the security they need to be a data-centric, automated digital business.
All IoT Agenda network contributors are responsible for the content and accuracy of their posts. Opinions are of the writers and do not necessarily convey the thoughts of IoT Agenda.
January 4, 2018 12:14 PM
CDC
,
change data capture
,
Data Analytics
,
Data Management
,
Data-security
,
Edge analytics
,
Internet of Things
,
iot
,
IoT analytics
,
IoT data
,
iot security
,
streaming
In early November, I had the pleasure of presenting at Intel's Global IoT DevFest, an online-curated forum that provided industry thought leaders, innovators, developers and enthusiasts worldwide with a platform to share knowledge, present visions, conduct deep-dive training and share real-world uses cases and solutions.
While the topic of IoT casts a wide net, the one element that every company shares — and the reason for investing so much capital and development effort into IoT — is that data is every company's most valuable asset. Companies don't just connect more devices and collect more sensor data for fun; they expect to turn all of this data into information they can use to make informed business decisions.
To help companies attain the most value from its data, I discussed some of the main challenges facing enterprise companies regarding IoT data management, and how a modern data architecture can help address these barriers.
Problem 1: Integrating IoT data
Today, we're seeing many technologies that offer analytics on enterprise IoT data — but this only solves part of the equation. Before there was IoT, companies were still generating enterprise data from log files, message queues, transactional data, etc. This data is still very important and needs to be in consideration with IoT data.
In fact, to get the most value from IoT data, companies need to integrate and correlate it with its other enterprise data, wherever it's being stored, so that organizations have a holistic view to make critical business decisions.
The challenge in integrating IoT data with enterprise data is the sheer number of different technologies at play. Companies need to look at everything within their current architecture, such as databases, ETL and batch, data lakes, messaging systems, etc., and determine how to infuse their legacy technologies with the new wave of IoT devices. The goal is to enable all these technologies to work seamlessly together in order to fulfill business needs.
Problem 2: Managing IoT data
Another primary issue with IoT is the amount of data it's generating and the speed at which it's happening. A 2017 IDC white paper forecasts that by 2025, the world will generate 160 zettabytes of data, up from 16 zettabytes today. The report all notes that by 2025, about 25% of all data will be real time in nature. Of this 25%, 95% of it will be generated by IoT.
The kicker here is that based on all this data being generated, only a small percentage of it can be stored (between 3-15%, depending on the source) — there's literally not enough physical storage on the planet to hold all of this data.
With a majority of companies dealing with IoT data management processes through batch capture, this causes a major dilemma on how to interact with data in the future.
Problem 3: Securing IoT data
Finally, it should come as no surprise that security is one of the top challenges in the IoT space. As organizations continue to utilize connected devices for enterprise use, it becomes increasingly more difficult to monitor and react to digital threats; it's not uncommon for enterprise companies to have 100+ security technologies in place.
Recently, ForeScout put out a report finding that more than half (52%) of surveyed security leaders are experiencing a high level of anxiety as a result of IoT security. One of the most shocking findings was that, when asked who should be responsible for securing IoT, 82% of the respondents did not have a clear answer of ownership.
The combination of a convoluted security technologies market and the growing number of connected devices needing support ultimately results in inevitable gaps throughout the ecosystem. With the level of security that IoT demands, companies need a streamlined approach to monitor its data and react appropriately and effectively when there is suspicious behavior on the network.
Solution: A streaming-first architecture
The key to addressing the integration, manageability and security of IoT data (as well as other enterprise data) is through a streaming-first architecture. We're entering a time where CPU and memory are finally more affordable for companies. Instead of capturing data, storing it and analyzing it later, we can now gain insights from our data the moment it's born by processing and analyzing it in-memory, before it hits disk, in a streaming fashion.
Being able to continuously collect data in real time is a critical first step. Using change data capture to transform databases into data streams enables companies to integrate with legacy technologies while reaping the benefits of a modern data infrastructure.
So how does this help with our three main problems with IoT data management?
Regarding the integration of IoT data with other enterprise data, one of the main hurdles is infusing legacy technologies with modern IoT devices to work seamlessly. By enabling legacy technologies to become streaming sources, companies now have the ability to integrate and correlate all data assets, in any digital environment, without operating on siloed information, enhancing decisions to be made based on context and time, while the data is still operational.
Also, processing and analyzing data in real time can help address the data crisis that we are already starting to experience. Tools such as filtering, aggregation and correlation used on data while in-flight can help determine what is the most relevant to store and what can be discarded, alleviating the need to store every piece of generated data. Batch capture was a result of our technological limitations — dealing with data in real time is the evolutionary next step in data management.
For IoT security, a streaming-first architecture can enable you to analyze multiple endpoint security systems' logs and different infrastructure components' logs in real time to identify issues or breaches that are not obvious from a single security technology. Where individual security technologies look for certain exploits, using tools such as anomaly detection and pattern matching can evaluate all streams to find irregularities and possible malicious intrusions.
Towards a streaming future
Establishing that IoT data needs to become part of your overall business ecosystem, a modern data architecture enables companies to expand its digital transformation efforts by:
Having the flexibility and scalability to connect everything from legacy historians and devices, through modern sensors, to innovations such as blockchain and AI
To work seamlessly in multiple digital environments — on-premises, at the edge and in the cloud
Smartly and effectively handling the huge volumes of IoT data, storing only that which is necessary while still being able to respond immediately
Continually integrating and correlating IoT and other enterprise data to monitor and proactively respond to cybersecurity threats
To learn more about some of these advantages, you can watch my entire Global IoT DevFest presentation by clicking here.
All IoT Agenda network contributors are responsible for the content and accuracy of their posts. Opinions are of the writers and do not necessarily convey the thoughts of IoT Agenda.
---
December 29, 2017 1:18 PM

Profile: Sharon Shea
ai
,
Blockchain
,
Digital transformation
,
energy
,
IIoT
,
Industrial IoT
,
Internet of Things
,
iot
,
IoT platform
,
Microservices
,
Predictions
Some of the most popular articles from our IoT Agenda contributor network in 2017 took a look at the use cases of IoT in various verticals, as well as the technologies vital to its success.
From IoT in farming and energy and healthcare to the use of microservices and artificial intelligence, the IoT conversation is shifting from what to where and how.
Without further ado, here are some of the most popular IoT blogs among readers that offer fresh, forward-thinking views of where IoT can take us in the years to come.
IoT and microservices
Microservices are becoming a critical component in building enterprise applications, especially when mobility and IoT are involved. In "Five things to know about the future of microservices and IoT," Nishant Patel, CTO and co-founder at Built.io, explains why there is a perfect storm brewing in IoT that will push microservices to the forefront in new and traditional industries alike. From lower cost to faster innovation to isolating risk, Patel offers five reasons why the future of microservices and IoT is bright.
IoT + platform = monetization
"How do you make money from IoT?" asks Helena Lisachuk, managing director at Deloitte Consulting BV. It's a simple question, she says, that has a complex answer. In her article, "Growing IoT platforms: A new way to create value," Lisachuk discusses why an IoT platform is the secret to IoT monetization success and describes four key factors to consider before building a platform.
IoT in energy
The demand for energy is ever-growing; in fact, consumption is expected to increase 56% by 2040. Combine this growth with an aging energy infrastructure and you have a recipe for disaster. But, as Tsafrir Oranski, vice president of U.S. business development and head of IoT at Panoramic Power, explains in "How IoT is shaking up energy and asset management," many energy companies are poised for successful years ahead thanks to the benefits created by the internet of things.
Precision farming
The United Nations predicts the population to increase to more than 11 billion people worldwide within the next century — that's a lot more mouths to feed. Add in a fluctuating and uncertain climate, as well as scare supplies of water and fossil fuels, and it's easy to understand how a food crisis could be imminent. Farmers certainly have a dilemma on their hands. However, integrating IoT into the farming process can help solve many of the issues being faced, as Karina Popova, DevOps system engineer lead at LINK Mobility GmbH explains in her post, "IoT as a solution for precision farming."
IoT in healthcare
In "My connected body: The future of IoT in healthcare," readers are invited to explore the reasons for tech implants in the human body which Bart Schouw, global industry director of IoT at Software AG, believes will both spark debate and become mainstream. From embedded IoT for communications to helping with Alzheimer's, learn how implanted IoT sensors will evolve and affect the medical world in the future.
Three technologies, one result
Blockchain. AI. IoT. Three of the biggest buzzwords in the industry today. But combine them, says industry expert and author Tiana Laurence, and we'll see a more connected, more efficient and more secure world than we've seen before. Check out her blog, "2018: The year blockchain, AI and IoT technology converge," to learn more about how these three technologies will work together and why 2018 marks the first time these technologies will take advantage of the others' capabilities.
IoT in retail
The connectivity and real-time analytics inherent in the internet of things could be a game-changer for retailers, especially when it comes to inventory management. As Oliver Guy, global industry director of retail at Software AG, writes in his post, "Three ways IoT is transforming inventory management," using connected technologies, such as digital shelves, RFID and robo-carts, will maximize a return on resources for brick-and-mortar shops.
Industrial organizations and digital transformation
The success of today's industrial companies greatly lies in their ability to adopt and embrace digitization — as well as hire the staff that can help on this journey. In "The digital transformation of industrial organizations," Jennifer Waldo, CHRO at GE Digital and VP, board of directors at the IoT Talent Consortium, discusses the many trends reshaping industrial companies and offers advice on where to begin, as well as how to find the talent that will bring you into the digital age of IoT.
AI and IoT
The internet of things is all about collecting data from everyday objects, machines, sensors and more. But all this data is just adding up and creating a "haystack of data," says Karina Popova. It's time to do something useful with it for IoT to be a success. In her post, "The role of artificial intelligence in the IoT revolution," Popova explains why artificial intelligence is the key to finding the valuable needles within the haystack.
---
December 28, 2017 2:32 PM
Data Analytics
,
Internet of Things
,
iot
,
IoT analytics
,
IoT data
,
Sensor data
The title of this article refers to a classic episode of the old TV series The Twilight Zone, wherein advanced creatures from outer space establish contact with Earth and we misinterpret the meaning of an alien text titled, "To Serve Man." Earthlings think the aliens have come to assist our civilization's development, but they've actually come to put us on their menu.
While I'm not suggesting that our technology is growing an appetite for human flesh, it can sometimes feel like we are the cattle and our "smart" stuff is running the ranch. It's one of the reasons why doomsayer prognostications about the destruction of mankind at the feet of robot overlords resonate with the masses.
Just consider how connected technology typically functions right now. Even though we've developed a lot of cool networks and gadgets and apps, it's certainly not all sunshine and roses in our IoT-enabled world…
In theory, you can wake up and simply ask your personal digital assistant to give you the weather report and the headlines first thing in the morning, and tell it to lock up the house and turn off the lights on your way out the door. Then real-time traffic mapping software in the interactive dashboard of your car will guide you along the best route to the office (if you still travel to an office), where you can settle into your wireless workstation to peruse digestible data visualizations on the state of your business function and address pre-prioritized systems-recommended actions while tapping out a few witticisms for the old Twitter feed.
All the technology in that description is now widely available, but it certainly doesn't yet function quite so seamlessly for any human being I know. For context, take a moment (or an hour) to count how many applications and interfaces and platforms and logins and authorizations you personally have to manage even if you're not engaged in a highly technical profession or pursuit. There's still far too much user labor involved in getting technology to do what humans want it to do.
And herein lies the crux of why analytics is so essential in IoT evolution. As computer science legend Edsger Dijkstra once said, "Simplicity is a great virtue but it requires hard work to achieve it." Analytics is the science of training our technology to perform some of that hard work so that we can more easily access the virtue. Under a broad umbrella that covers AI, machine learning, complex event processing, anomaly detection, real-time automation and the like — analytics is the tool for improving our IoT tools; it's what makes our technology better at serving us.
The complexity of IoT grows exponentially each day. Our machines all have their own languages and specifications and idiosyncrasies, and we are called upon to be the great arbitrators of all those voices: thousands upon thousands of tiny devices relaying millions upon millions of tiny packets of information. But human beings don't really care about billions of discreet blips of data, nor can we possibly ingest them all in their raw state. What we want is the insight they collectively supply and we want it relayed simply. The technology that allows us to connect our cars, talk to our speakers, run data-driven businesses … This is what constitutes the internet of things. But the value of it all is determined by the human. How am I more connected, delighted, productive? It's not about a single network, application, device or chip. It's about all of it together, putting intelligence everywhere, palatable for human consumption. The purpose of analytics is to digest data, translate it to insight and streamline the process by which we interact with our applications and devices universally to save us money, time and resources — and continually improve upon the human experience of how that interaction occurs.
As we continue to unlock our technology's ability to do amazing things, we must continually strive to get those amazing things done right, automatically — or at least with less friction lest we become, as Thoreau admonished, tools of our tools. Analytics is how we train our technology to aid in this function.
It is what will save us from being figuratively devoured by our own technology and realize the purpose behind all of our "things." They are supposed to serve humanity, not the other way around.
All IoT Agenda network contributors are responsible for the content and accuracy of their posts. Opinions are of the writers and do not necessarily convey the thoughts of IoT Agenda.
---
December 28, 2017 12:06 PM
Digital transformation
,
Internet of Things
,
iot
,
IoT analytics
,
IoT applications
,
IoT data
,
IOT Network
,
IT Infrastructure
,
Service providers
,
Services
With the number of connected devices predicted to reach 23.14 billion by 2018, momentum for the internet of things looks set to continue into next year, bringing with it huge potential and a tsunami of data. Already, we've seen it impact all elements of the digital economy and unlock enormous benefits for a diverse range of sectors, from automotive to zoology. More so, in a Global Data survey of over 1,000 enterprises, almost 70% said they already met ROI expectations, such as higher levels of efficiency, from their IoT deployments.
This surge in impetus for IoT has been powered by digital transformation, with 73% of IT and business decision-makers identifying IoT as either completely essential or very important to their organization's digital transformation strategy. As a result, we've seen established brands scramble to drive innovation to compete with disruptive businesses born in the digital age. This has caused more and more IoT use cases to emerge, such as Walmart introducing pick-up towers to retrieve goods within 45 seconds of scanning a barcode, or UPS using IoT sensors to reduce its impact on the environment by monitoring its mileage, optimum speed and overall engine health.
But as the amount of IoT devices and use cases surges, businesses will be under increasing pressure to maintain connectivity and communication across a myriad of devices and infrastructures. In 2018, IoT data paired with machine learning and end-to-end service visibility will therefore become key determiners for success.
Service delivery fundamental to business success
In today's digital world, enterprises need to perform flawlessly to stay competitive. This has been compounded by the introduction of IoT technologies, which now underpin critical applications such as disaster monitoring, renewable energy and military situational awareness. And as more and more things become connected and sensors, mobile devices, digital services and broadband networks dramatically increase the volume, velocity and variety of data traversing the IT infrastructure, service delivery assurance will become essential and the determining factor whether an enterprise survives, thrives or nosedives. In a world where there is no off, services will need to be deployed securely and swiftly with optimal performance, otherwise businesses risk being left behind.
Infrastructure becoming increasingly complex
This will lead to the emergence of new technologies to support IoT applications and critical systems, spanning the edge, core and cloud of the service delivery environment. Interoperability will be paramount, making it likely we'll see a wave of standards emerge to ensure devices, platforms, applications and services can connect and communicate, regardless of make or manufacturer.
While the benefits of IoT and the new services that it can enable will be attractive to enterprises and customer alike, the growth of IoT presents challenges. Every system upgrade, new connection or third-party application added to existing IT infrastructure will increase complexity of service delivery governed by enterprise IT, and the CIO must therefore take a management role through this transformation to ensure this environment does not descend into chaos. To achieve this, pervasive, end-to-end visibility will be vital.
Smart data enabling companies to thrive
Pervasive visibility has two key dimensions: depth of visibility and breadth of visibility. This means that organizations have complete visibility of all transactions taking place across their entire IoT service delivery infrastructure, including physical, virtual and cloud, and understand how all the services that this infrastructure enables are being consumed.
All the information that traverses the IT service delivery infrastructure — the "wire data" — can be utilized to generate smart data, but it must be properly processed to distill the most meaningful intelligence. Smart data can be scaled and provided in real time, allowing enterprises to quickly respond to market dynamics and gain a top-down detailed picture of the IT environment to truly understand what is really happening with applications and services.
Smart data is already used to power a range of business analytics across different industries including automotive, manufacturing and healthcare, and we expect it to become a core component of enterprises' digital future in 2018. IoT applications and traffic flows now have elements bridging multiple domains, such as cloud and virtualization. Fortunately, through utilizing smart data, enterprises can assure their business services across these new digital infrastructure and applications architectures. With the proliferation of IoT sensors, mobile devices and digital services creating an abundance of data, having the ability to turn this information into meaningful and actionable insights will help businesses to thrive next year and beyond.
All IoT Agenda network contributors are responsible for the content and accuracy of their posts. Opinions are of the writers and do not necessarily convey the thoughts of IoT Agenda.
---
December 22, 2017 12:11 PM
AR
,
augmented reality
,
Collaboration
,
Internet of Things
,
Inventory
,
iot
,
smart glasses
,
Supply chain
,
Training
,
warehouse
Once again, retailers and logistics providers across the globe have amplified their warehousing and material handling with seasonal staff to meet the peak of consumer demand. On an annual basis, most warehouse and retail logistics companies double to triple their workforces for the holiday rush. For example, Amazon hired a whopping 120,000 seasonal workers at its distribution and fulfillment centers this year.
Even for seasonal workers who return year after year, training can be costly, time-consuming and must be done as rapidly as possible. In a typical 90-day peak period, time spent training and upskilling temporary employees takes two weeks or more. This involves classroom training, e-learning and some amount of on-the-job experience before workers can optimally complete a complex task or follow standard procedures. Such training methods rarely account for the variability in today's warehouse environments. Warehouse associates must not only familiarize themselves with specific tasks, but also quickly embrace the flexibility needed to accommodate changes in pace and procedure as orders are placed in real time. That's where IoT in the form of augmented reality (AR) on smart glasses makes a difference.
When delivered through smart glasses, AR technology provides workers — whether seasonal or long-term — with access to real-time visual information, documents, videos and step-by-step guidance. The result is that people can do their jobs more efficiently and accurately, with less time spent in a classroom and with lower frustration. The key to the value of AR on smart glasses is connecting the various enterprise systems, IoT devices, data repositories and components, and bringing them together through a single AR platform. Thus, the integration between people, data and machines in the warehouse is seamless. As companies get through the final push of 2017 and put together a wish list for the new year, here are three areas where AR can help:
Rapid onboarding and on-the-job training: With AR, printed manuals can be made available digitally, as can recorded videos and other visual materials. Instructions can be broken down into simple, discrete steps and delivered to workers' smart glasses as they perform tasks. This allows workers to learn as they go, helping them to better understand and execute complex processes. Providing information right within line of sight puts instructions in context and reduces the cognitive load, a much more effective method than radio frequency or voice-driven technologies, much less paper-based processes.
More efficient knowledge transfer: To shorten the learning curve, experienced employees can record videos through their smart glasses, documenting their informal and tribal knowledge. New, seasonal and less-experienced workers can view these videos to better understand best practices and received ad hoc tips and tricks. These videos available in real time as workers complete tasks enables temporary employees to resolve problem faster and reduce errors.
Real-time collaboration: Communication and collaboration systems can also be deployed to smart glasses, allowing workers to instantly connect to colleagues and supervisors with "see what I see" video streaming. For example, a warehouse worker may hold an item up to the glasses' camera to document errors. The captured information integrates with warehouse operating systems to keep the system up to date and avoid compounding errors. Plus, with the ability to make video calls to supervisors, workers can escalate and resolve issues immediately, while supervisors can check in with staff when needed and even conduct video conferences with teams on the floor.
These capabilities are already supporting warehouse applications for workers of all skill levels and areas — from receiving and shipping to picking, packing and kitting, to cycle counting and quality control. For example, AR can be used to present workers with a visual diagram of a bin location as they are performing the kitting task. This minimizes mistakes and prevents staff from having to constantly look over at an instruction sheet or a more cumbersome handheld device.
Similarly, in the picking process, employees can receive real-time updates through their smart glasses, and are immediately directed to the aisle, section and bin for where to find and pick items. With this information in context right within their line of sight, staff can more quickly locate, recognize and select orders. GE Healthcare has already experienced impressive results using AR on smart glasses in one of its medical manufacturing facilities' picking processes. In the first-time use of the technology, a worker was able to fulfill a picklist order 46% faster than with the previous system, which involved printed instructions.
With the power to transform hands-on workforces and upskill employees of all levels and tenures, AR is the IoT gift that keeps on giving. As these technologies integrate more information and more data from any number of enterprise systems and present them to workers in the context of their workflow, staff workers are more closely connected to the machines and processes that surround them. This leads to not only higher productivity across a variety of use cases, but also a safer workplace, improved quality assurance, greater uptime and even cost savings. For those looking to drive efficiencies in the coming year, it's not too soon to put AR on your holiday wish list and get well ahead of the crush.
All IoT Agenda network contributors are responsible for the content and accuracy of their posts. Opinions are of the writers and do not necessarily convey the thoughts of IoT Agenda.
---
December 22, 2017 10:49 AM
Internet of Things
,
Inventory Management
,
iot
,
IoT analytics
,
IoT applications
,
IoT data
,
Predictive maintenance
,
Supply chain
,
Supply Chain Management
,
visibility
No matter how much or how far in advance companies plan for the holiday rush, the unfortunate reality is that hot products tend to fall victim to high demand, resulting in unstocked shelves, backordered products and disappointed consumers. This is a trend we see year after year, yet recent advancements in IoT innovations should make these problems disappear faster than Santa on Christmas morning.
Modern supply chains using IoT have the power to ensure customer expectations are not only met, but exceeded. The supply chain line of business is the number one industry investing in IoT, according to research from IDC.
When it comes to making these IoT investments, it can be hard to know where to start — which is likely why so many businesses still run into hiccups during periods of high customer demand. Here a few key components that your supply chain needs to survive and thrive this holiday season.
Demand sensing and planning to stay ahead of customer demands: Capturing actual usage and demand through IoT-enabled smart products and real-time point-of-sale data can help predict surges in demand to avoid unhappy customers during the holiday season. This, in conjunction with demand planning tools, can offer companies increased transparency, proactively helping them avoid unnecessary warehouse and inventory costs. Today, we are seeing an increasing number of companies realize the need for such technologies to support real-time, end-to-end supply chain visibility and responsiveness.
Predictive maintenance to avoid production inefficiencies: Nothing disrupts the ability to deliver on goods and services more than broken machinery. When embedded into supply chains, IoT can eliminate the risk of machine failure by using real-time machine data and sophisticated analytics to determine equipment health. Predicting and preventing failures dramatically improves customer service and saves costs due to improved product uptime, quality and reliability. From increased customer satisfaction made possible by improved product quality and reliability, to the maximization of equipment uptime, predictive maintenance results in cost savings. Predictive maintenance can also be helpful when it comes to the delivery of goods. Take, for example, a truck delivering holiday sweaters that are being delivered to support a seasonal promotion. If that truck breaks down, no matter how far in advance the order is placed, its cargo will be late. Companies that use predictive maintenance, however, will have a leg up when it comes to ensuring stores that they can keep their word on delivery timing.
In-transit visibility for an updated supply chain: Supply chains are often complex, as products are handled and transferred between several hands, from manufacturers and suppliers to distribution centers, retailers and, finally, the customer. All of this movement means many opportunities for error and delays. With IoT, data can be collected that provides detailed visibility into the entire transportation process. Digital innovations combining IoT with big data, both structured and unstructured, and analytics make it possible for companies to have a "digital mirror" of their supply network, ensuring that the required components are in place, delays are avoided and promised deliveries are met. These IoT-based technologies can monitor delivery, shipment status and the physical transportation of products to provide a real-time overview of the supply chain. Real-time data goes beyond automating shipping and delivery to predict the time of arrival. With IoT, we can create proactive supply chain processes that preemptively make changes based on current conditions. For example, we can now take the steps to avoid weather patterns and traffic jams so products can arrive on time, or monitor variables that impact the temperature of certain products during transit.
By creating predictive supply networks that use IoT, retailers have the power to meet evolving customer expectations at every turn. By first identifying a few key supply chain elements for investment, companies can manage challenges in an approachable way that improves the experience for their customers. If supply chains can better sustain the holiday rush, chances are that they are prepared to handle demand during the rest of the year.
All IoT Agenda network contributors are responsible for the content and accuracy of their posts. Opinions are of the writers and do not necessarily convey the thoughts of IoT Agenda.
---
December 21, 2017 11:17 AM
car
,
Cars
,
Connected car
,
Internet of Things
,
iot
,
IoT data
,
IoT sensors
,
Predictive maintenance
,
Sensors
Data is enabling machines to tell us a story about their daily lives — but are we listening?
As consumers, we fully expect our devices to be reliable and always available, to match our always-on lives. When something fails, it's human nature to become frustrated even when you knew it was time for a visit to the mechanic, but put off booking an appointment.
Needless to say, these failures will happen. Cars are likely one of the most technologically sophisticated devices we own. But with such sophistication comes complexity, and therefore frustration when things go awry. Imagine if your car could not only predict an issue, but also begin to resolve the issue by booking itself an appointment for service, requesting a technician to come to your home to take a look, or driving itself to the garage or charging station.
Data right in your own driveway
Digital industrial transformation is opening up new capabilities for automakers to transform old business models into new service offerings and empower decision-makers with real-time visibility and deep operational intelligence. In fact, the automotive industry is even remaking its image into "the mobility industry," marketing beyond the act of driving. We've seen Ford rebrand itself in this way, positioning the company to compete in the new world of autonomous vehicles, Uber and Lyft.
While we don't think these advancements will kill the traditional garage, we foresee that in the future, more complex and increasingly digital repairs will take place in a person's own driveway by the hands of a mechanic who has all the information at the tips of his or her fingers, as one does in other industries.
And lucky for drivers, the future is now. Applying the power of advanced predictive analytics to a car's existing onboard diagnostics makes it possible for providers to bring together connected vehicles directly to the spare parts suppliers and take the repair and service provisions up a notch.
To meet the needs of such advancements, asset performance management, which powers data analytics across all machines and equipment in the auto industry, will evolve with new technology developments to provide critical information on machine health and performance. These advanced analytics make way for technicians to address a wider, newer array of issues and complications. It's a balance, though. Automakers have to constantly weigh the ever-increasing consumer demand for more options, variety, performance and quality with lower costs and regulatory requirements from governments around the globe. But judging by the direction things are headed, we may even one day be able to use this connectivity to allow engineers to 3D print auto parts on the spot, instead of waiting the dreaded weeks it takes for that spare part to be delivered.
The unknown complexity of common objects
It's imperative that the huge volume of data being created by connected cars can be rapidly analyzed so that development insights and strategic recommendations can be directed to manufacturers and suppliers across the automotive value chain.
Tires, for example, are now part of this connected ecosystem and decision-making process. What likely comes to mind is the traditional image of a round, functional car part, but in reality there's so much more that goes into their production. The interpretation and visualization of the multitude of data for these complex processes requires highly intelligent tools.
Worldwide tire giant Pirelli does this well. Each product run ends with a visual inspection which, like its fully automated measurements check, is captured in the tire's individual documentation. On a single production day, there could be several million tidbits of information generated from product documentation alone, including its entire history of origin, the raw materials used, quality information and the process parameters applied in the construction process.
Beyond individual car components, GM's OnStar, which is going on 20 years of service, connects each component with the occupant and service providers. Now the company is advancing the IoT field with more sophisticated sensors to drive continuous operational and occupant data into the cloud for performance analysis and predictive maintenance. This goes to show that the whole lifecycle of the product we own has a story that can now be recorded through computing devices and put to use for all users who interact with the vehicle.
You can thank consumers with a taste for new technology and expectations for better performance, quality and options in vehicles of today and tomorrow. Eventually, they will be the ones who ultimately decide if they want to drive or have the vehicle itself take the wheel.
All IoT Agenda network contributors are responsible for the content and accuracy of their posts. Opinions are of the writers and do not necessarily convey the thoughts of IoT Agenda.
---
December 21, 2017 11:01 AM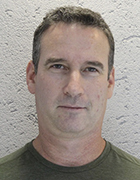 Profile: Avi Chesla
ai
,
Artificial intelligence
,
Internet of Things
,
iot
,
iot security
Once upon a time, back in a simpler day, the biggest threat kids' toys was the risk of slipping on a plastic fire engine. Boy, have things changed!
The teddy bear threat
Today's hottest gifts are pretty much all smart, connected devices, like Cozmo, Zoomer Kitty or Smart Toy Bear. And while they may seem cute, entertaining and sometimes furry, they are actually about as innocent as a hacker sitting in a lab in North Korea.
First, let's start by understanding the baseline attributes of today's coolest, connected toys.
They are connected to the internet, just like any other IoT device. That's an inherent vulnerability.
They are controlled remotely through a protocol like Wi-Fi or Bluetooth.
They are eager listeners, capable of hearing conversations, recording them and then transmitting them to the cloud where they are stored. Each step represents a vulnerability.
They can take photos and shoot videos, which is even more at-risk content.
They are location-aware, including GPS functionality.
You don't have to be a cybersecurity expert to recognize that these characteristics present a dream scenario for attackers. In fact, we have already seen the potential of cyber-carnage. In 2015, it was revealed that a hacker broke into the servers of the Chinese toymaker VTech and stole personal information of nearly five million parents and more than 200,000 children.
The stolen data included home addresses, birth dates, email addresses and passwords. They even got into photographs and chat logs of parents conversing with their children. Just think what an invasion of privacy that represents! Scary.
Is it hard to do this? Consider that just last year, a precocious 11-year-old boy stunned an audience of security experts by hacking into Bluetooth devices in order to manipulate a teddy bear and show how interconnected smart toys can be weaponized.
What can bad actors do once they hack into a smart toy? They can take over the doll, robot or game, and turn it on kids and parents for the sheer, evil fun of it. That includes taking over the voice. Imagine how frightening that would be.
Now, let's go one step further and imagine what would happen if a smart listening device was breached by someone seeking to sell that information to someone in the midst of an ugly divorce? Or someone who could extort money because the contents of the hacked recorded conversation is embarrassing or illegal. The potential for harm is almost limitless.
And all this is before we even start talking about AI!
AI extends the risk envelope
A smart toy that incorporates AI is not just cool for the kids, it can also be the coolest thing for attackers. In fact, the sexier the toy, the more attackers would want to get their hands on it.
Here are some of additional capabilities AI brings to the table:
AI can understand the intent behind the text in a message. Today's natural language processing algorithms can automatically classify text messages according to their meaning, and this categorization and sentiment analysis can extract useful information and knowledge hidden in the text. More fodder for malicious harm.
AI uses advanced image recognition. It can search and identify for specific image patterns, recognizing faces, expressions and objects. This means an attacker could recognize a child and then find that child in tagged Facebook photos, for example.
AI has voice recognition skills. This means it can separate voices and the subjects they are discussing. More room for smart attackers to make trouble and create ransomware scenarios.
AI is capable of making adaptive correlations. That means it can correlate voices, discussion subjects and photos (faces and identities) with other inputs such as their locations. By doing so, it can predict where people are going to be and what they plan to do there.
Today's AI algorithms support all of the above capabilities and more. This brings me to the main point: smart toys can be used for espionage — and this can be done from the inside.
Let me be clear. AI-enabled toys pose risks for anyone in the household. Anyone who holds some sort of confidential information — from business plans to national secrets — is extremely vulnerable. When a document is physically visible — anywhere near a smart toy — the document owner exposed. That's a second risk.
Deal with it; with AI-enabled toys, there is zero security in your own home. The famous phrase "the privacy of your own home" becomes an oxymoron.
What does the future hold for IoT?
So, how do we even begin to prepare ourselves for a world in which toys can turn on us? Essentially, we need to think of smart toys as IoT devices which require a minimum level of security around their interfaces.
I believe that what any IoT device — toys included — stores, transmits and records should be controlled by the user (in the case of toys, this case the user's parent). The challenge, however, is that there is an abundance of IoT devices throughout homes, each with different security controls and different level of security expertise/knowledge. In the future, I predict we will see "security broker" devices emerge that will make all home IoT signals go through a few managed security centers that can scrub data and decide what to block or to forward.
Until then, my advice is as follows:
Understand the capabilities of your AI toys and AI devices in general, and use this article to assess the risks accordingly.
Don't trust toys that store information in the cloud; avoid buying these because you can never know how well the toy vendor secures it. Manufacturers are always looking to increase margins and cut corners — this is an easy way to do that.
Make sure you limit the Wi-Fi access of these toys and use them only when needed (for example, most of the AI capabilities I listed will not work without an internet connection). Your mantra should be: When the kid isn't playing, Wi-Fi shouldn't be playing either.
Try to utilize Bluetooth control instead of traditional Wi-Fi; its shorter range imposes less of a risk.
Ensure your home Wi-Fi is encrypted.
And to stay on the safe side, don't let these toys find their way to places they don't belong.
In short, what happens in Vegas may stay in Vegas. But with smart toys, the same cannot be said for your family room.
All IoT Agenda network contributors are responsible for the content and accuracy of their posts. Opinions are of the writers and do not necessarily convey the thoughts of IoT Agenda.
---
December 20, 2017 2:06 PM
ai
,
cloud
,
Dell
,
Internet of Things
,
iot
,
IOT Network
,
iot security
,
LoRA
,
LPWAN
,
Microservices
,
Predictions
,
Public Cloud
,
Trend
,
Wireless
While reflecting on this year, whether the IoT predictions we all made last year came true and looking into the future, a few things stand out to me. First and foremost, companies realizing early wins in the IoT market are still the ones that have clear focus on use cases with demonstrable business value. Use cases that drive efficiency are table stakes, and those that aid in maintaining regulatory compliance will be increasingly attractive, but facilitating entirely new business models and customer experiences is the Holy Grail.
Second, technology providers and end users alike (both with OT and IT backgrounds) continue to realize exactly how hard IoT is and that it takes a village. The OT/IT convergence trend will hit full stride in 2018, with OT end users getting comfortable with the risk versus reward equation of connecting their critical processes to broader networks for business gain, and IT organizations looking to transition from a cost to profit center as their traditional role is increasingly commoditized. The top two challenges in IoT will continue to have nothing to do with technology — #1 being business case and #2 alignment of stakeholders across IT, OT and the LOB (aka cat herding). OT technology experts will increasingly partner with strong IT players (and vice versa) rather than trying to build these new domain-specific capabilities themselves. In general, the winners across the board will have strong partner strategies and an open philosophy.
OK, so now that I've already snuck in a few predictions, here are six more for what 2018 holds for IoT:
1. We will see accelerated convergence of foundational IoT technology elements
I led with this last year, and the trend is definitely snowballing based on the widespread motivation to partner, rapid adoption of open source tools like EdgeX Foundry for interoperability, and increasing collaboration between key consortia efforts like the Industrial Internet Consortium, Open Fog Consortium and Edge Computing Consortium. The proliferation of IoT platforms will hit its peak in early 2018, followed by a fairly rapid decline. Leaders among the large horizontal technology platforms will start to emerge, but companies of any size with laser focus on vertical-specific use cases and cat-herding business stakeholders will still see the most traction with customers. Investment and M&A activity will accelerate in areas like security, analytics and scalable domain-specific applications and will decline for generic IoT platforms.
2. We will emerge from the 'AOL stage of IoT' –- i.e., simply getting things online — to advanced class involving powerful analytics and action
All the free time developers gain from no longer reinventing foundational IoT elements can now be spent making it easier to practically apply machine learning and artificial intelligence in scale, enabling customers to move beyond simple monitoring to realizing the power of prescriptive analytics. Further, true AI leaders will emerge, separating themselves from the masses that use AI as a buzzword when they're really just doing basic machine learning. In advanced class we will also direct our brainpower to innovation in areas such as co-processing (e.g., via GPUs and FPGAs) to accelerate analytics in lower-power envelopes, network and application virtualization/containerization and time-sensitive networking. All of the above will be increasingly used to close the gap between OT and IT workloads in mission-critical applications and allow these workloads to be readily transportable across the compute continuum. Augmented reality will find more practical applications in IoT use cases such as remote expert and guided field maintenance, and blockchain will begin to see more widespread use in security, logistics and general transactions, getting beyond the hype and theory of 2017, although the real uptick for blockchain will be in 2019. If you've ever seen the movie My Big Fat Greek Wedding, you'll know what I mean when I say that blockchain was the "Windex of 2017."
3. Customers will feel the burn of public cloud
While consolidation of general IT infrastructure into the cloud has been a boon for organizations to cut costs, it can quickly become cost-prohibitive to pay every time you want to touch your own data for analytics. So, customers realizing the powerful benefits of sensor-driven analytics will increasingly move their workloads from the cloud to the core and edge, not only for the reasons of latency, security, privacy and network bandwidth that industry experts widely agree on, but also to minimize the total cost of the lifecycle of their data. As part of this, more customers will appreciate the value of edge gateways for real-time action, first-pass edge analytics and applying security measures — not just as a necessity for converting data streams to IP traffic. AI and machine learning workloads will continue to shift towards the edge — even into sensors themselves — but the core (e.g., localized micro-modular server clusters to full-blown on-premises IT data centers) will be tasked with the heaviest of real-time streaming analytics due to the responsiveness and reliability benefits from being on the same local area network as things and processes at the edge, compared to relying on a wide area network to the cloud. The bulk of deep learning will continue to be done in the cloud due to infinitely scalable compute, but end users will use private cloud and increasingly the core to perform deep learning in order to keep control over their data.
4. Dynamic orchestration of micro-service workloads will be a foundational area for innovation
This part of advanced class is what I like to call performing "analytics of the analytics" in order to dynamically optimize where and when compute and storage should occur in the edge to cloud continuum for optimal results and lowest overall cost. As part of this, developers will increasingly realize the importance of microservices and decoupling "things" from applications (effectively OT and IT) as close to the edge as possible through the likes of the EdgeX framework. This decoupling enables API integration at any point from edge to cloud rather than only in the cloud — a practice which often conflicts with the desire to own your data throughout its lifecycle. A general benefit of decoupling southbound sensors from northbound applications is minimizing lock-in to any particular provider which is important to end customers in an inherently heterogeneous market. The EdgeX community is seeing end customers quote the framework into projects for this reason alone. Finally, decoupling workloads at the edge aids with multi-tenancy, an example being when the building owner, the tenant, an outsourced facilities/energy management provider, insurance carrier, etc. can each use aspects of the same sensing infrastructure integrated with their own applications from edge to cloud. Having the ability to integrate their respective stacks close to the point of data inception allows each provider to better control their own destiny compared to relying on another party to aggregate and potentially filter and charge for data access in their cloud. Net-net, how workloads are deployed will vary by use case and context, but investing in loosely coupled microservice architectures from edge to cloud will provide maximum flexibility compared to the plethora of monolithic cloud-centric IoT platforms we've seen to date.
5. LoRa will win the battle for LPWAN connectivity
LPWAN has seen a bit of a VHS versus Beta war over the past few years between the likes of LoRa, SigFox and numerous other lesser-known players. If you're old enough to have rented video tapes at a brick-and-mortar store (crazy thought I know), you'll recall that VHS was an inferior technology to Beta, but the VHS crew got the most studios onboard. I'm not saying LoRa is a completely inferior technology — it's solid — but there are better ones out there. The LoRa Alliance has simply done a fantastic job of building out an ecosystem. Large carriers are even adopting LoRa to protect against losing connectivity business in general as they struggle with the underwhelming performance of NB-IoT despite the attractiveness of being able to use their existing infrastructure. While some still think of LPWAN as relevant only for service providers to canvas smart cities, many end users are starting to use it to deploy private networks from fields to buildings as an alternative to wireless mesh protocols like Zigbee. Of course, given the unlicensed spectrum and super-low bandwidth of LoRa, it isn't suited for mission-critical applications, however it's super attractive to report simple status via battery-powered sensors due to its long range and low energy consumption (energy harvesting will soon kick things up a notch, too). Private LTE/cellular is also very interesting, especially for use cases in remote areas, such as oil and gas and mining, that need the higher bandwidth for streaming data wirelessly across local site operations that otherwise sip through a satellite connection to central command. In any event, as customers migrate workloads from the cloud to core and edge to get control of their own data many will also deploy and manage their own local wireless networks as carriers struggle to figure out pricing models that are attractive for connecting lots of things. All said, despite the emergence of winners like LoRa, there won't be a single wireless transport standard in the end — after all, we have Wi-Fi, Bluetooth and cell in our phones for a reason.
6. New tools to simplify security in scale will emerge
This year I'll finish up with the always hot topic of security. While I do believe security concerns are still holding some back, I do not think it continues to be a widespread barrier to adoption. It's important to recognize that adequate, well-proven tools exist to address foundational security needs today, and the well-publicized breaches are generally the result of these tools being poorly implemented, if at all. In all cases, implementing security measures involves working with people that know what they're doing and who practice defense in depth rather than promoting some single magical answer. We should be concerned but not paralyzed because the latter limits us from achieving value and risk getting left behind. Given the aforementioned convergence on the platform basics, developers can place more focus on tools to close key security usability gaps, and in 2018 we'll see more innovations to simplify the secure onboarding of devices and manage security certificates in scale. While gateways are the first line of defense for dumb sensors, another area ripe for innovation is extending root of trust to smart sensors at the very edge where data is first conceived. The resulting soup-to-nuts trust and providence throughout the data lifecycle is paramount to graduating to super-advanced class — selling your sensor data to unknown third parties. Efforts like EdgeX are also important here because trust is built on common ground and open source is a highly effective way to achieve it across both public and private domains. Finally, as we get out of what I call the party-of-one "PoC friend zone" and into deployment scale, end users will quickly learn to appreciate the importance of enterprise/industrial-grade hardware and remote manageability consoles. Raspberry Pi's and CLI's are great tools for prototyping, but simply don't cut it in the real world of scale.
Here's to a great 2017 and an exciting 2018 for IoT!
Do you agree with these predictions? What other trends do you think will impact the market in 2018?
All IoT Agenda network contributors are responsible for the content and accuracy of their posts. Opinions are of the writers and do not necessarily convey the thoughts of IoT Agenda.
---