---
March 8, 2018 3:02 PM
Communication
,
Integration
,
Internet of Things
,
iot
,
IoT devices
,
Partnerships
,
Software
,
Software development
,
Teams
Implementing IoT successfully and efficiently requires strategic coordination and integration of custom development efforts between embedded, app and cloud software components. A failure to do so has consequences and can delay or even cripple the entire system. At IPS, we approach custom IoT software development by considering requirements of the full stack from the outset. This has afforded us valuable learning on how to overcome the challenges of prioritizing development and creating faster, more complete IoT systems.
It is much like building a house. Imagine how a contractor coordinates the plumber, the electrician and the carpenter, prioritizing the work that needs to be done first and then ramps up the work that can be done simultaneously. Creating an IoT system is very similar to that process in that you need to prioritize the development of cloud, embedded and app software at the right time for it all to work seamlessly together.
The following are four key steps to creating successful IoT software.
1. Managing custom co-development. Managing separate software teams is a big challenge under the best of circumstances. To be effective, it is important to minimize overlap of embedded and application efforts as much as possible, and to prioritize when to start development of the various parts of your IoT deployment. To avoid the dangers lurking in parallel development, prioritize embedded system development early in your process so you can define a clear interface where the app can be integrated. Essentially, you want the embedded system to tell the app software, "Here's what I can do. And what I can't do." Start your app team out on a slow burn and then as the embedded work ramps down, accelerate the app effort.
Whatever development effort you start with (embedded, cloud or app), try to remember the 60% rule. Get your first development effort to 60% complete before spinning up your next team. Once you hit the 60% mark, slow down the first team to stretch out the second half of the development schedule, maximizing the amount of overlap with the other development teams. This gives your early software teams time to mature their product and define clear integration endpoints, while providing a significant amount of team overlap to continue to be agile and address issues that arise later on.
2. Coordinating embedded and app team communications to ensure success. Give serious consideration to your teams' proximity, and create a regular schedule of cross-team check-ins. This is particularly critical during testing, validating and debugging phases. Consider hosting a couple of cross-team scrums throughout the week, and creating a designated channel in Slack or your favorite real-time communications tool where the two engineering teams can post questions and design decisions that may impact the other team. Whatever your method, regular and deliberate communication between the two integrating software teams is an absolute requirement for the success of your multi-platform IoT connected system.
3. Hammering out a super-well-defined spec. Make sure everything is documented clearly and communicated consistently. Keep efficiency and system security in mind at each juncture and make sure your spec is crystal clear regarding the integration between both embedded and app teams. Lacking documentation on a small single-platform application can be a nuisance, but lacking documentation on a cross-platform connected system is disastrous. Your connected deployment must have clear, well-defined integration endpoints that are formally documented. Having a clear spec to share with external development teams helps to avoid many obstacles, including who's right and who's wrong when two integrated applications aren't behaving properly; misguided assumptions, such as how a system or API is supposed to work; and inefficiencies, such as forcing other developers to learn your API by trial and error.
4. Maximizing priority on the integration phase. The challenges of this phase are immense and often terribly underestimated, resulting in late delivery and delayed product release. After the majority of development is completed in the individual embedded, cloud and app software projects, it's critical that there is dedicated time for integration. No amount of planning can prepare your application for the problems introduced when you plug it into an external software platform or framework.
To address the challenges of working across the full software stack, this highly effective approach called "co-development" accurately prioritizes the various pieces of IoT product development to arrive at a complete, successful technology as quickly and efficiently as possible. By optimizing the integration process among the various teams and software components, a smooth pathway to your connected IoT system is created.
All IoT Agenda network contributors are responsible for the content and accuracy of their posts. Opinions are of the writers and do not necessarily convey the thoughts of IoT Agenda.
March 8, 2018 11:54 AM
commercial
,
Construction
,
Internet of Things
,
iot
,
IoT devices
,
IoT sensors
,
safety
,
Sensors
,
Smart sensors
,
Smartwatch
,
wearable
,
Wearable devices
,
Wearables
Consumer wearables and smart clothing for fitness and health have often been compared to gym memberships; once the novelty of the new gadget fades so, too does the commitment to using it. Though definitive data remains to be seen, dozens of studies conclude that one-third of owners abandon their fitness wearables within six to 12 months, with up to 50% forgetting about them for extended periods — or altogether. This may partly explain why, at least in the U.S., the consumer wearables market has been advancing at a rate much slower than expected. ABI Research is just one of many insights firms forecasting the smart clothing market will top 31 million units shipped annually by 2021, but sees a decline after a peak in 2019 since consumer-grade products have few utilitarian purposes. Overall, though the worldwide wearables market will continue to gradually expand, IDC predicts it will take at least four years for the number of units shipped to double from the 113.2 million in 2017.
Replacing the canary in the coal mine
In contrast, wearable devices are finding more distinct and functional purposes among commercial industries. In a report from the research firm Tractica, which takes a business-focused and often conservative view of market opportunities, worldwide shipments for enterprise and industrial wearables are projected to increase exponentially from the 2.3 million units shipped in 2015 to 66.4 million predicted by 2021 — a tremendous jump in just six years. And it's understandable, considering the need in helping to improve worker safety alone.
Up until the 1980s, the coal mining industry depended on canaries — song birds — to detect the presence of carbon monoxide and other toxic gases and provide an early warning to coal miners. It was a standard practiced for more than 50 years in the United States and Britain before digital technology enabled the "electronic nose." Since its invention in 1982, some of the most advanced versions — worn on the wrist — are capable of detecting not only toxic gases, but also fire, light intensity, temperature, humidity and falls. A quantum leap for miners who work in conditions where suffocation and gas explosions are the foremost crisis, these smartwatches are quickly becoming the new standard for the mining industry of the 21st century.
Advancing the world's first smart ring
Gartner recently reported that the sale of smartwatches alone will achieve nearly $17.4 billion of the total revenue potential among all wearables through 2021, indicating the growing popularity of these innovative devices. But wearables are nothing new when considering the 17th-century Chinese abacus ring, the world's first smart ring that enabled bean counters to make mathematical calculations on one finger without the aid of pen and paper or the need for batteries. Thanks to advancing technologies, however, the abacus has evolved into an IoT device that can do far more than count heartbeats per minute and the number of steps an individual takes in a day. The newest incarnations include a panic button that sends an emergency alert to a predetermined response team. In fact, it's that kind of wearable technology which has contributed to the burgeoning demand in precarious industries such as construction, biomedicine, manufacturing and transportation, where dangers from falls, heavy objects, liquids, chemicals and air-borne viruses pose a significant threat to human health.
Building a resilient workforce
In July 2017, enterprise wearables took center stage at the American Society of Safety Engineers Safety 2017 conference in Denver, Colo. Devices were put on display that have been designed to reduce workplace hazards and increase productivity. Devices focused sharply on the construction industry which, according to the Occupational Safety and Hazard Administration, remains one of the most dangerous businesses in the world, accounting for nearly one in four U.S. work-related fatalities each year. Remarkable technologies were unveiled, including a wristband that receives audible or visual alarm signals from wireless beacons placed in locations to track movement of large machinery and define restricted or unsafe areas. With capabilities to warn workers while simultaneously alerting supervisors and first responders, experts from ConstructConnect, a leading provider of construction information in North America, predict wristbands and wearables embedded into apparel and personal protective equipment such as gloves, boots, hardhats and safety vests could prevent thousands of injuries and illnesses suffered on construction sites each year. But that's not all. With the proliferation of intelligent and IoT-enabled watches, eyewear, bracelets, head gear and footwear, among other things, a new era of improved safety for workers across all industries is on the horizon.
Below are just a few of the many devices showing great potential to reduce costly accidents and save precious human life:
Biometric wearables: Sensors embedded into clothing and accessories that monitor internal and external factors and can acquire information in real time to determine risks and send early warning signals. Tracking heart rate, body temperature and other vital signs, these devices can also monitor workers' movements, repetitive motions and posture, as well as send alerts in the event of slips, falls, over-exhaustion or overheating.
Global positioning systems (GPS) and location trackers: In addition to accurately locating employees' positions and generating their trajectory, GPS and location trackers can set secure safe zones and send warnings when breached, thus keeping workers a safe distance from dangerous areas, as well as hazardous chemicals and substances. For the logistics industry, especially the transporting of dangerous products, these monitors can accurately track staff and goods to ensure timely arrivals and troubleshoot in the event of delays.
Ruggedized smartphones: For industries where electrical, gas or chemical hazards, remote working conditions or extreme heat and cold present significant challenges, ruggedized smartphones provide an extra level of protection, with touchscreens and keyboards designed to function in extraordinary circumstances and respond to input through gloved hands. Outfitted with sensors and push-to-talk features, they allow seamless communication, monitoring and risk detection, with military-grade durability.
Providing a sense of well-being
Enabling IoT adoption and application across a wide range of devices, sensors are critical and central to the ongoing development and implementation of wearable technology. And if forecasts from the research firm IDTechEx are accurate, the worldwide sensor market estimated at $5 billion in 2018 will be driving a $160 billion market in 2028. No longer viewed as superfluous gadgets for fitness buffs and health fanatics, enterprise wearables will have the potential to reshape the workplace in every field, from science to agricultural.
Even as artificial intelligence and technology continue to advance, human nature hasn't changed much since the invention of the first smart ring. At the root of some of mankind's greatest achievements, the quest for simplicity, security, convenience and speed continue to drive us forward. Like the abacus — and the electronic nose — today's enterprise wearables are offering workers the obvious benefits of improving productivity and reducing risks, but more important, they can empower workers with self-awareness. Armed with a sense of well-being and the motivation to make changes in their behavior, they'll have the confidence to take charge of their health and surroundings — on the job and off.
All IoT Agenda network contributors are responsible for the content and accuracy of their posts. Opinions are of the writers and do not necessarily convey the thoughts of IoT Agenda.
---
March 7, 2018 3:16 PM
cloud
,
Cloud platform
,
Data Analytics
,
Edge analytics
,
Edge computing
,
GATEWAY
,
Internet of Things
,
iot
,
IoT analytics
,
IoT data
,
IoT platform
,
iot security
,
platform
The rapid adoption of intelligent IoT gateways has gone hand-in-hand with the proliferation of connected devices. Traditional data centers would struggle to cope with the tide of sensor-generated data and provide the interoperability required. Located at the edge, IoT gateways connect IoT devices to the cloud and bring to life any "smart" environment by providing connectivity and security while bridging different protocol adaptors with all the different types of cloud platforms — Microsoft Azure, AWS IoT, IBM Bluemix, etc.
These invaluable connection points work by "ingesting" data from IoT sensors. They transfer data to the cloud while at the same time receiving data from the cloud which they direct back to the devices. Intelligent gateways handle the different protocols to enable a seamless user experience, managing high-volume data flows and robust security.
Traditional gateways provided basic functionality. Today's smart IoT gateways differ in a number of important ways. By performing the processing and analytics of data at the edge, they reduce latency and enable a whole host of critical use cases. They "edit" the data flow to pass on only what's most relevant, and prevent the whole infrastructure from being deluged by data.
There have been IoT gateways for a number of years and they are valuable additions to the ecosystem. Nonetheless, how to deploy them — and when not to — is not yet widely understood. There are a number of factors to take into consideration when assessing whether it is right for an IoT initiative.
Designed for scale, performance and diversity
Intelligent gateways have become the go-to technology for IoT environments with many co-located edge sensors and where real-time responses to data are required. It is worth remembering that IoT is still in its infancy. As use cases and technologies proliferate, gateways need to evolve. The best smart gateways are designed to support several use cases across various domains, such as smart homes, energy and industrial scenarios, and require REST API-based SDKs for application development. Additionally, the gateways can support all major interfaces and can handle software upgrades, semiconductor platforms and a wide range of devices.
Faster analytics
Gateways perform crucial edge analytic functions. This is a major factor behind their rapid market adoption. They analyze data coming from a device before it is sent to the cloud, meaning analytics are performed faster and without the need for vast amounts of storage and processing power. Programmable edge analytics help implement innovative use cases in a short timeframe, and are particularly attractive in situations where autonomous decision-making is required for critical operations.
Better security
One of the main benefits of the IoT gateway is added security. Gateways both protect data in the cloud or travelling to the cloud, as well as ensure that external unauthorized parties do not attack or take over IoT devices. Gateways help with compliance, too, a huge benefit given the complex privacy and data governance issues surrounding types and location of data. They are configurable to comply with standards (such as those defined by oneM2M) and to support proprietary interfaces.
Improved time to market
Gateways have an important role to play in product realization. Gateways with pre-integrated protocol interfaces and use case scenarios, such as smart metering or smart parking, can reduce time to market by four to six months.
There are other ways that the new breed of gateways can speed things up. Modern gateway architecture enables organizations to add new protocol interfaces much more quickly. Portability across multiple OS and pre-integrations with SoC platforms also speeds product realization and, what is more, there is a significant reduction in total cost of ownership when deployed across multiple product lines.
Great… but is there a downside?
The truth of the matter is that IoT gateways have a lot going for them and are here to stay. However, edge analytics are a double-edged sword. Yes, great efficiencies are gained in terms of speed and processing power, but what is sacrificed is a lot of data, effectively "left behind" as the "relevant" data heads to the cloud. That's great for many situations, but not all.
Similarly, some IoT situations simply don't need the advanced capabilities intelligent gateways offer. This is true in situations when the device has enough built-in storage, when the network has sufficient bandwidth or when the task in question does not require a great deal of processing. However, advanced processing capabilities are needed and intelligent gateways are hard to beat.
All IoT Agenda network contributors are responsible for the content and accuracy of their posts. Opinions are of the writers and do not necessarily convey the thoughts of IoT Agenda.
---
March 7, 2018 12:19 PM
Enterprise IoT
,
Internet of Things
,
iot
,
IoT applications
,
partners
,
Predictive maintenance
,
Standardization
,
standards
It's the Wild West out there when it comes to platforms, software and hardware standards. How do you launch in this environment? Should you wait until the market coalesces?
IoT-enabled technologies are already changing businesses, revolutionizing how companies track and manage their supply chain and inventory, allowing workers to accomplish large-scale tasks faster and with greater precision. IoT allows for billions of connected devices to collect and analyze zettabytes of data (one self-driving car is estimated to create one gigabyte of data every second).
Unfortunately, when you begin to explore how to have your business start reaping the benefits of IoT-enabled operations, you discover that there are so many competing players all offering different combinations of hardware and software. In the face of such a chaotic market, many are choosing a wait-and-see approach, hoping that in due time, offerings will consolidate around a few key providers to create one standardized IoT.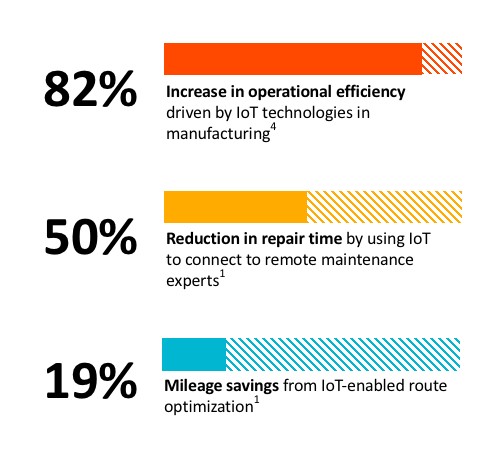 But there will never be one IoT. That is because unlike VHS and Betamax or CDs and minidiscs, IoT is not a single technology. Rather, it is an architecture, a specific way of bringing together existing technologies to do something entirely new. So, IoT must always be variable; but that also means that IoT will always be customizable.
And that is where to start. Don't think about what technology is out there; rather, think about what your business needs. Then you can assemble the right technologies to make it happen. We like to describe this process as "Think Big, Start Small, Scale Fast." In this complex and hyper-competitive world, innovation is everything. If you're not thinking big — like really big — the competition is buzzing by. IoT-enabled technologies provide the opportunity to collect and analyze massive amounts of data from every aspect of a business. And having all this data takes much of the guesswork out of managing and growing an enterprise.
Let's take a moment to think big. Imagine the value you would accrue if you monitored manufacturing equipment in real time over its lifecycle to diagnose specific issues before those issues caused downtime in production, i.e., predictive maintenance. Consider the efficiencies created when you have complete visibility and monitoring of inventory as it enters the factory, gets processed and leaves the factory floor. Think of the bottom-line savings that can come from optimizing energy use in your buildings (or home) by matching energy use to occupancy and implementing a dynamic power consumption plan that utilizes an energy information platform.
Once you know where you want your big vision to take you, it's so important to start out in the right direction. That's what we mean by "Start Small." Design an ambitious game plan with achievable phases. Perhaps phase one is adding sensors and collecting data from one line of assets in a 14-line factory. Or installing beacons in one of your network of airports to track customer movement and learn how to reduce time wasted waiting in lines.
Then don't try to go it alone; rather, develop an ecosystem of reliable, experienced partners to support you. Simultaneously, develop your own multidimensional team who brings knowledge and experience that spans sensors, gateways, networks, security, analytics and standards. And be ready and open for unexpected value opportunities.
"Scaling Fast" is the final, and most important, part of the IoT puzzle. Ensure that your technology, talent and processes are ready. As more and more of your business is online, enterprise-wide IoT ecosystems mean new rules in privacy, security and data flow.
In other words, it's not too soon for your business to embrace this IoT trend. In fact, waiting for a single standard and market leader to emerge is like waiting for the tide to come in on a lake. The only result will be that you may have missed out on opportunities for efficiencies and savings, and be playing catch-up with your competitors. By thinking big, starting small and scaling fast, you can start benefiting from IoT-enabled systems right now.
*Sources for chart data:
1. Deloitte client work
4. IndustryWeek, "How manufacturers use iot for operational efficiencies," Yaniv Vardi, Oct 21, 2015.
All IoT Agenda network contributors are responsible for the content and accuracy of their posts. Opinions are of the writers and do not necessarily convey the thoughts of IoT Agenda.
---
March 6, 2018 3:05 PM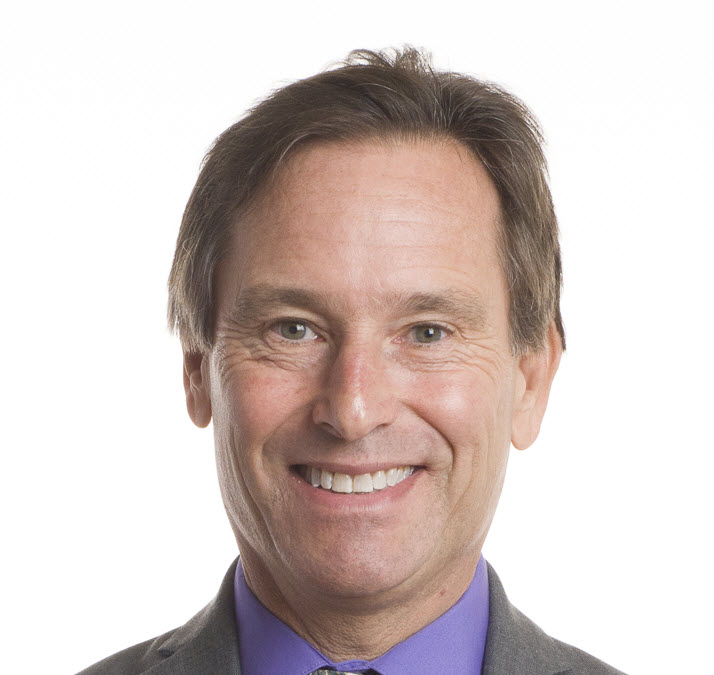 Profile: George Brostoff
3D
,
3D camera
,
ai
,
Artificial intelligence
,
CES
,
Connected car
,
Consumer IoT
,
Enterprise IoT
,
Internet of Things
,
iot
,
Machine learning
Does that interaction sound unlikely? It may seem like the realm of science fiction, but AI and 3D face recognition will take an increasingly important role in how we interact with our vehicles.
I remember in the 1980s there was a very successful TV show called Knight Rider, based on the adventures of a high-tech modern crime fighter assisted by KITT, an advanced, artificially intelligent, self-aware and nearly indestructible car.
Today, we are about to enter the realm of KITT 2.0. The era of widely available AI-assisted vehicles is upon us. (The indestructible part … not so much.)
The continuing miniaturization of 3D cameras and increasingly powerful AI software are expanding the applicability of artificial intelligence and machine learning and pushing them into many traditionally unlikely settings. The automotive industry is one of the most exciting verticals where AI and 3D face recognition have the potential to transform a wide range of use cases.
Cars can now detect not only who is approaching or inside, but more importantly, what they are doing in the car. The implications for improved safety are tremendous. When someone is driving, algorithms designed for awareness detection will be constantly monitoring the vehicle as well as the human at the wheel. Is the driver paying attention to the road and the traffic and the directions? Is he dozing off or distracted by a text? Did he drop his cheeseburger or is he adjusting the radio? Are other vehicles too close, signaling to change lanes or slowing down unexpectedly?
Thanks to 3D cameras and AI software delivering awareness detection that uses face recognition, along with AI-assisted sensors and software, the car will actually be constantly monitoring both itself and the driver's behavior. Based on continuous real-time analysis and 3D cameras that work in any lighting conditions, the car will determine if it should intervene — perhaps by talking, sounding an alarm or using some other predetermined alerting technique, up to and including bringing the car to a complete stop.
More and more automotive manufacturers are taking advantage of breakthroughs in AI and machine learning. There were many examples of AI in cars at this year's CES show in Las Vegas in January — some fantastical and unlikely, but others with real applicability and actual immediate benefit. For example, Nvidia announced two new software platforms for self-driving cars that allow manufacturers to create artificially intelligent co-pilots that use sensors both inside and outside of the car to provide driver assistance.
Broader applications are also on the horizon. As cars become part of the internet of things and start communicating with various other devices and each other, there is talk of the evolving ultra-connected car. You might one day be speaking to your vehicle and asking it to turn on the wall oven at home so the pizza is piping hot when you walk in the door.
And certainly, in the longer term, we'll see increased adoption of autonomous transportation and mobility models, all driven by AI and machine learning applications. I look forward to having a "robotaxi" arrive at my front door and take me to the store or the movies or the dentist. No complaints from me about being able to read or work instead of gripping the wheel and watching the road.
AI-powered chips and sensors, along with 3D face recognition awareness detection, are poised to transform how we interact with our vehicles. Personally, I am looking forward to a test drive of a new All-Wheel Drive Watson.
All IoT Agenda network contributors are responsible for the content and accuracy of their posts. Opinions are of the writers and do not necessarily convey the thoughts of IoT Agenda.
---
March 6, 2018 10:33 AM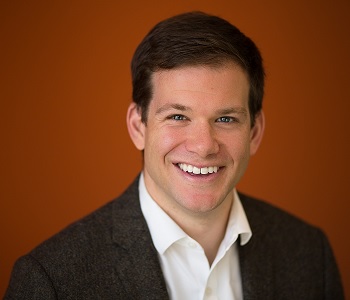 Profile: Jeff Bates
Arduino
,
IIoT
,
Industrial IoT
,
industry
,
Industry 4.0
,
Internet of Things
,
iot
,
IoT applications
,
iot security
,
Manufacturing
,
Raspberry Pi
Investment in industrial IoT and Industry 4.0 comes in many forms. We are seeing impressive new greenfield projects driven from the C-suite where new factories are being built with native data access for IoT platforms. We are also seeing brownfield connectivity initiatives driven by CIOs, corporate IT or plant managers, where leadership makes a plant or organization-wide effort to connect existing assets (see this whitepaper for key considerations to keep in mind when connecting legacy assets). Whatever it may be, these initiatives lead with connectivity. When the organization implements a specific system, such as using machine learning techniques to tune manufacturing equipment settings, or to enable predictive maintenance on a high-value asset, the required connectivity is already there.
Of course, there are factories that haven't adopted these types of initiatives, but this doesn't mean industrial IoT technologies aren't being deployed in those factories. In addition to top-down investment, we've also noticed a new, bottoms-up trend. Many manufacturing/plant IT professionals and engineers are recognizing specific industrial IoT use cases and using low-cost software and hardware to tackle specific problems. In many cases they are using maker hardware, like Raspberry Pi or Arduino, and open source or low-cost software to connect to and visualize data from those assets.
Here are a few specific examples:
An engineering group installed cameras throughout the factory, each connected to a Raspberry Pi. The Pi would store images of the product at different stages in production, which were then compared to a reference image of what the product should look like using image recognition software. Any differences were flagged for follow up by an operator.
A plant IT professional installed Arduino devices on machines that needed monitoring. He converted the device data into MQTT, and used a simple web client on a low-cost monitor installed next to the machine for visualization. This served as a low-cost human-machine interface and enabled data access at the plant and enterprise level.
A couple of engineers recreated a factory process in one of their basements to prove out that machine learning techniques could be used to tune extruder speed at a much higher resolution than had previously been possible. The technique was then deployed in the factory.
There are pros and cons to this type of bottoms-up or DIY industrial IoT approach. On the one hand, these are the type of individuals you want to have working in your organization. When they see an issue or an opportunity for improvement, they tackle it. They don't wait to be told what to do, and they don't let lack of budget or resource get in the way. At the risk of going overboard, they are the unsung heroes of industrial IoT — they have the knowledge and skills to both recognize opportunities and implement technologies, and the passion to see their projects through to completion, often in their spare time.
The drawback to the bottoms-up approach is that it has the potential to lack strategy and vision. It's akin to building a house room by room but without a master design. Chances are it will be a hodgepodge of rooms rather than a cohesive, maintainable habitat. Creating an industrial IoT program in a piecemeal fashion can produce a collection of unique, independent technologies and not an integrated or coordinated program. The hidden cost here is maintenance, the hidden risk is security. A standardized design and approach will help reduce cost and mitigate the security risk, albeit at the risk of slowing down the discovery process.
Considering these factors, it's far better to strike a happy medium and enable these individuals with enterprise tools that offer enough flexibility to cover many different use cases, but don't rely on a disparate group for maintenance and support. This approach encourages these high-value individuals to continue to identify and solve problems, and ensures the systems they create will add value to the organization for years to come.
If you've used this bottoms-up or maker industrial IoT approach, what systems have you implemented and what tools do you rely on?
All IoT Agenda network contributors are responsible for the content and accuracy of their posts. Opinions are of the writers and do not necessarily convey the thoughts of IoT Agenda.
---
March 5, 2018 5:00 PM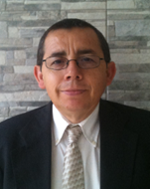 Profile: Francisco Maroto
commerce
,
Internet of Things
,
iot
,
IoT applications
,
iot security
,
Messaging
,
social
Companies and people have been on the search for the killer IoT app for a decade, yet nobody has found it. You can be sure that I have not either, otherwise I wouldn't be writing this article — I'd be furiously developing it.
Most companies are anxiously looking for the killer IoT app that their IoT reps could sell in volume to enterprise customers. The bad news for them is that there's no true killer app for IoT, and that any company can create the right killer app to solve a business need of a customer or even a whole industry.
Nevertheless, we cannot avoid that fact that some people think pet care or fitness could be the killer IoT app, while others instead think the winners will be in verticals, such as predictive maintenance in manufacturing, smart home or smart cities. I have also read funny opinions that consider measuring temperature and humidity as the killer application for most of the IoT industry. The comment is comical, but at the same time ironic. In the absence of bright or innovative ideas, it seems that we would have discovered the fire when we install sensors and are able to visualize temperature and humidity in real time on the screen of our smartphone.
Instead of continuing to dream of finding the Holy Grail of IoT, I think it will be more productive to analyze by category the possible IoT applications that exist and, if I am enlightened, to try to guess which application would be the milk to launch myself to develop it without fear.
These are the five categories to search for the IoT horizontal killer app:
IoT search
IoT messaging
IoT commerce
IoT social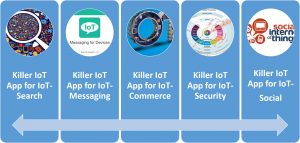 Searching for the killer IoT horizontal application is a chimera given the definition of the internet of things. However, the challenges that IoT has to overcome — that 50 billion machines can be found, communicate safely through various networks, socialize and favor the monetization of its services — open great opportunities for hardware and software engineers to develop different killer IoT applications. And I'm sure some will find it. I wish I could be part of one of them.
Thanks for your likes, comments and shares.
All IoT Agenda network contributors are responsible for the content and accuracy of their posts. Opinions are of the writers and do not necessarily convey the thoughts of IoT Agenda.
---
March 5, 2018 11:10 AM
augmented reality
,
Internet of Things
,
iot
,
IoT analytics
,
IoT applications
,
IoT data
,
Predictive maintenance
,
Service providers
,
Skills
You probably haven't noticed them, because why would you? They work behind the scenes, an almost imperceptible force that, almost like magic, fixes our society. Behind the cover of night, during lulls in traffic, riding in on a fleet of branded trucks … they save our cities from chaos, our airports from disaster and our homes from inconvenience. They're the fixers, and they keep our world moving.
To be specific, the industry of fixing is actually called field service — and the technicians that make up its ranks are experts in engineering, automation, science and basic tinkering. The machines that run our lives (buses, dishwashers, planes, trains, power plants, oil rigs and the entire plumbing system) are fixed by field service technicians, ones who are dispatched at the drop of a hat to solve issues like downed power lines or defunct airplane parts.
But as technology advances further and machines evolve their ability to "think," what will happen to this important industry? The future of fixing must evolve alongside technology, and so too will our army of fixers. The next 50 years of progress in our society means major changes for how it's run — and how it's fixed.
Machines that know they'll break
All machines break down at some point. Airplane parts get replaced almost daily, and power lines need to be replaced more times than probably anyone would like to admit. The issue is that until recently, we didn't know when these outages would occur. That's probably why you've been stranded at the airport, sitting at your gate, waiting for maintenance on an airplane.
Until recently, fixing and maintaining machines typically looked like this: When a machine broke or a part malfunctioned, the manufacturer of said machine would dispatch a technician to take a look. Off she went with her truck and tool belt, out to the remote field or into the city to investigate. From there, after evaluating the machine, a part order would usually be issued and the technician would return another time to install the part. So it went, the long and not-particularly-optimized process of clipboards and steel-toed boots.
Today, however, the machines in question are being built with monitoring technology, cloud-based connections and diagnostic information that help field service teams stay abreast of changes. So now, a machine might alert the manufacturer when a part is performing less than optimally, so the legacy lengthy process can be circumvented. Eventually, by analyzing patterns and data, we'll be able to predict exactly when these outages will occur, helping avoid downtime even further.
What about the fixers?
With all of this knowledge empowering technicians and the field service industry as a whole, it's hard not to fear a reality where automation and data analysis takes jobs away from field service technicians. While the progress for society is obviously a boon, what happens to the fixers?
It's clear that, like many other industries, field service will soon undergo some serious changes — and it too will need to prepare for them. Because these field technicians are the ones who know these machines most intimately, the opportunity to reskill and work alongside technology cannot be taken away. Because at the end of the day, applying the data analysis to a machine and making decisions on when to fix and when to replace, will still take a human — ideally one with a keen understanding of the past and future capabilities of the technology.
And as a new generation of technicians rises up — digital natives who have grown up with technology — the knowledge transfer from old guard to new guard can be facilitated by the technology itself. Using augmented reality to simulate repair settings, for instance, can help workers better understand automated maintenance while also facilitating the training of new team members.
It feels like it happened overnight — but all of a sudden, the machines that power our society have completely transformed. Now, instead of halting our world's progress when they break down, trained professionals are able to fix, replace and ultimately increase our productivity as people and technology further and further intertwine. As the next 50 years progress, the fixers of our society will need to learn to work with technology to not only keep the present running smoothly, but to ensure that our future is optimized. The stakes are high, but one thing is for sure — the future of field service matters.
All IoT Agenda network contributors are responsible for the content and accuracy of their posts. Opinions are of the writers and do not necessarily convey the thoughts of IoT Agenda.
---
March 2, 2018 1:34 PM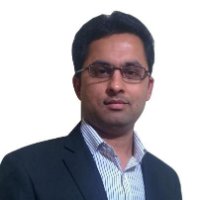 Profile: Ritesh Mehta
Application development
,
Internet of Things
,
iot
,
IoT applications
,
IoT devices
,
Java
Businesses and organizations today are always on the lookout for new tech that uplifts excellence, but is cost-effective. Software or apps that are Java-based help companies realize these values.
Java is an open source, platform independent and most preferable technology, as well as global standard, for implementing every kind of app, including web-based, client-server, cloud, mobile and enterprise. Organizations are adopting Java app development to drive innovation, lower costs and boost services.
The rise of the internet of things
The internet of things and the rise of M2M ecosystems are in the process of converging with big data and cloud computing, which requires a seamless platform that runs from the device to the data center with Java. Oracle offers a secure, comprehensive, integrated platform for the whole IoT architecture across all vertical markets, with key features that include:
Faster market time
Real-time response capabilities for millions of devices
IT systems integration
End-to-end security
Worldwide, coordinated partner ecosystem
End-to-end compatibility, as well as lifecycle management
Java, the go-to language for the internet of things
Java remains the number one choice among developers and is the leading development platform in the world, with millions of Java developers worldwide. It's the go-to language for IoT apps. According to Oracle, one of the biggest perks of Java is the robustness of the app code. While C makes use of explicit pointers to reference memory, all object references in Java are implicit pointers that could not be manipulated by app code. This rules out potential concerns automatically, such as memory access violations, which could inevitably cause an app to stop suddenly.
Developers choose Java for IoT gateways
A recent survey suggests that Java is gaining strength for developing embedded IoT apps. Java programmers are often using the programming language for IoT gateways. The data makes clear that a huge percentage of Java developers are working on IoT or planning to work on or partner for IoT efforts.
The Java programming software was designed to be easy to use and thus easy to write, compile, debug and learn compared to other programming languages. This helps in creating modular programs, as well as reusable code. One of the most significant benefits of the Java language is its ability to move easily from computer system to computer system.
Top reasons to use Java in embedded apps
It makes use of the extensive library of standard APIs. Java SE7 has almost 4,000 standard APIs, which can be used for anything from networking to concurrency. What this means is that one already has almost everything needed written already and there is no need for minimal rewrites to make the applications work.
To be platform independent. Java enables writing one and running apps on any other application. This means that one could use it on desktops and embedded systems, with no worries on platforms or devices where it's going to run. Furthermore, even if porting the app to a later Java version, all it takes is to recompile the code.
It avoids segmentation fault. Java is one very robust app programming language. Unlike C or C++, Java uses implicit pointers for all object references, which helps avoid buffer overruns, violations of memory access and other possible problems that could cause the app to hang or stop. Java, in effect, can help avoid a whole lot of headaches.
The language is low maintenance. Java can be run with only 64 MB of RAM on a machine that runs Windows XP. Embedded machines have better specifications, meaning that Java applications could run on these systems efficiently. As a matter of fact, the Java ME Embedded from Oracle runs on systems with just 130 KB of RAM and 350 KB of ROM.
To forget the small things. The Java virtual machine can deal automatically with memory management, so there is no need to keep track of object references or reallocate memory manually. Ultimately, one could avoid memory leaks. The Java virtual machine can also handle concurrency support.
To deploy applications anywhere, easily. Embedded systems are not the same as desktop computers as typically they do not have screens or displays. Java enables using a desktop or laptop computer for developing the app and then deploying it somewhere else. One could compile the code anywhere, with no need to write complex cross-compilation codes. Furthermore, one could use remote debugging to work out errors in the deployed applications.
To become more productive with Java. Working with Java allows one to have the best tools in the market. One can use Eclipse or NetBeans to make writing code not just easier, but faster as well. One could have code automatically completed and the syntax could be checked instinctively even before one finishes typing it out. With no need to rely on text editors , one could cut development time drastically.
Java is everywhere. Java can be used anywhere, and it is everywhere — from device to data center. The embedded system would be networked to other embedded systems and a data center where the data that it gathers can be analyzed, compiled and then searched. The great news is that enterprise-level apps are also written using the Java platform.
Why Java is needed for IoT
Java is a platform that offers network portability. It's also one of the few programming languages that developers can easily learn. These two aspects merge to make Java the perfect program to help devices connect. Almost all devices, from personal computers to mobile phones, use Java. It's an integral part of the internet world, making it a great choice for the internet of things. It offers every device the best functionality level and gives it a high security level, as well as a good amount of scalability in the industry.
Java developers and programmers are working on developing innovative IoT applications, which help in achieving the goal of a connected world. Java programmers jobs are plentiful, thus there is always room for more talent to join.
All IoT Agenda network contributors are responsible for the content and accuracy of their posts. Opinions are of the writers and do not necessarily convey the thoughts of IoT Agenda.
---
March 1, 2018 12:21 PM
Internet of Things
,
Internet security
,
iot
,
IOT Network
,
iot security
,
Network security
,
Password
,
Passwords
,
software updates
,
UPnP
According to a 2017 Boston Consulting Group report, the market for IoT products and services is expected to reach $267 billion by 2020. Gartner estimates that there will be 20.4 billion IoT-connected components worldwide by 2020, and that more than half of major new business systems and processes will include an IoT component.
The adoption and use of IoT is progressing at a tremendous pace. Interestingly, many non-technologists do not realize that IoT networks are comprised of varying types of computers. Many of these computers are application-specific and are designed and hardwired to reduce costs. As a result, they provide limited options in terms of the software you can run, and whether they can be patched or even secured. Consequently, it is important to remember that an IoT device — as with any new computing device — brings with it inherent security risks.
That leaves the onus of securing IoT devices and the network on your IT staff. The following are some tips to improve your organization's cybersecurity:
When software updates are issued, immediately install them. With the discovery of bugs and security vulnerabilities, IoT vendors will release a software update that remediates the detected vulnerabilities. However, most IoT devices do not have a software update distribution model like that for PCs, so you bear the responsibility of staying current about and installing these updates. Failure to do so can leave your IoT platform and network vulnerable to hackers — amateur and sophisticated alike. Take the time to download new firmware and minimize the potential to have your device hijacked or, worse, lose valuable data.
Password protect all of your devices and accounts. The generic password issued with every device should be changed as quickly as possible. Additionally, every IoT device you manage through an internet-based account should be protected with a strong username and password that include a combination of numbers, letters and symbols. The more random this sequence, the better. It is imperative to avoid using the same password for multiple accounts. This differentiation prevents hackers from accessing multiple accounts with just one compromised password.
Create separate networks for your IoT devices. Most Wi-Fi routers support guest networking — the ability to give visitors a connection to your network without granting access to shared files or networked devices. The same type of separation works well for IoT devices that have questionable security as well. This means that if a hacker successfully intrudes your IoT network, she will be less likely to access your most important computer files.
Avoid IoT devices that require constant internet connection to operate. Many of the IoT devices on today's market come paired with cloud-based services, meaning they are always connected to the internet. This consistent connection heightens their likelihood of sending sensitive data back to the manufacturer, thereby creating another potential security hole.
Turn off the Universal Plug and Play (UPnP) feature as soon as possible. In addition to slowing your router's response time, this feature leaves your IoT devices, computers and other network devices vulnerable to attack. While it was designed to make it easier to connect devices to the network, UPnP is a poorly secured doorway that hackers can use to access your network.
This should not be considered an exhaustive list by any means, but a good starting point. Utilizing these tips can significantly improve your performance while minimizing your IoT network and devices' vulnerability to hackers.
All IoT Agenda network contributors are responsible for the content and accuracy of their posts. Opinions are of the writers and do not necessarily convey the thoughts of IoT Agenda.
---