Jun 7 2010 9:30AM GMT
Posted by:
Guest Author
Tags:
Guest post by Lori MacVittie
Training your data center "muscle memory" will ensure that when the pressure is on, your network will make all the right moves.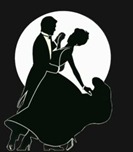 If you've ever taken dancing lessons—or musical lessons—or tried to teach yourself to type, you know that repetition is the key to success. Or as your mom would tell you, "Practice makes perfect." The reason repetition is a key factor in the success of endeavors that require specific movements in a precisely orchestrated fashion is that it builds what instructors call "muscle memory." You're actually teaching your muscles to react to a thought or movement automatically. Once you've repeated the same movement over and over it becomes second nature, like a Pavlovian response.
To achieve the efficiencies associated with network automation, you've got to build the data center's "muscle memory," as it were. You can't jump from no automation to full automation in one day, just as you can't go from the basic steps of a waltz to flying around the floor like a seasoned pro. It takes time and repetition.
Application developers may recognize this approach as an iterative, or agile one, with the key mantra being "test early, test often."
The Data Center Orchestration Dance
First, start by identifying two or three key tasks in an operation process and automate each of them individually. Test them (this is the practice part, by the way). Then tie them together and test again. And again. And again. Once you're comfortable with the basic steps you can move on to adding one step at a time—always practicing the individual step first (automation) and then again as part of the operational orchestration.
As you continue to add to the orchestration through new individual steps, you might start to see patterns emerging or redundant steps. This is one of the ways in which you can squeeze more efficiencies out of this new paradigm: steamline operational processes. Eliminate reduncancies and, if patterns occur, abstract them into reusable operational tasks that can be leveraged across multiple orchestrations.
As you're practicing (because you are testing and retesting, right?) and getting more proficient in the data center orchestration dance you'll be able to start weaving together those patterns in different ways. You might find that step "a" leads more naturally into step "c" for you and, given performance data collected during practice it might even execute faster. If that's the case, change the order around and … yes, test it again. Being light on your feet (agile) means the ability to change steps around quickly – but not at the cost of introducing errors, hence the need to practice whenever any individual step changes or the order in which steps are orchestration is modified.
Operational Efficiency
It is through automation and orchestration that a data center realizes the operational efficiencies associated with cloud computing and, to a lesser extent one of its key enabling technologies, virtualization. But that automation and orchestration requires a commitment to consistently practice (test) and refine those operational processes until they can execute in your sleep. Because that is one of the goals, after all: you can sleep at night without worrying about the availability or performance of applications being delivered over your network because your new network knows the right steps to take at the right time.