Sep 10 2012 3:42PM GMT
Posted by:
Nathan Simon
Tags:
What a fun and simple feature to help out the masses…
The password peekaboo button…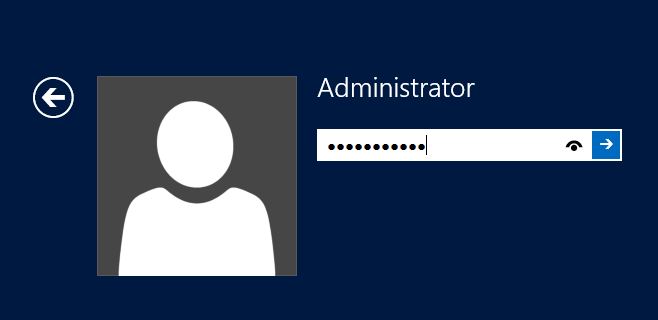 As seen above, if you are typing your password, instead of consistently backspacing the whole password, if you are positive no one is breathing over your shoulder you can quickly click on the peekaboo button, and your password will be revealed, so you can backspace a couple spaces and continue on with your password. Just don't type your password and then leave your desk, someone else might be able to "peek" at your password, of course there is a timeout, at which time it will revert to the CNTRL+ALT+DEL Login screen…  so don't worry about it too much!
What do you think about this feature? I personally love it, more tidbits to follow as I delve into the world that is Server 2012!