Aug 9 2013 1:14AM GMT

Profile: Nathan Simon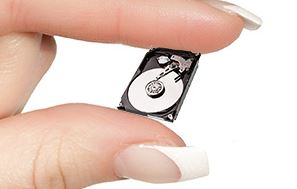 Well this is some great news, that means we will be able to fix basically 20x the amount of data onto existing hard drives… or just have way smaller 3TB hard drives!
Scientists have finally created a long-theorized particle called the skyrmion. The best way to imagine a skyrmion is to think of a magnetic field that resembles a twisted vortex of atoms. In a normal particle, the charges of the atoms all line up in the same direction, but in a skyrmion, they're arranged in these little twister shapes that also happen to be quite stable. You can move them around and shake them up, but they won't come untwisted. source article
Unfortunately the article goes on to say that the idea of Skyrmion has been around since the 60's and only now have been able to write data to Skyrmion, and that only worked 60% of the time. So I guess we won't be seeing much more of this until it comes closer to being stable. I am definitely looking forward to it.