Nov 9 2012 2:29PM GMT

Profile: Nathan Simon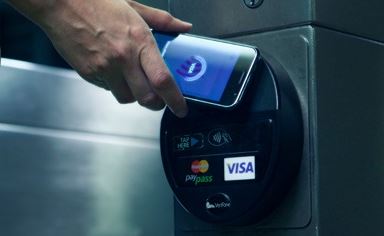 I read an interesting article about "The Mobile Wallet". We have heard about it before, we all knew it was coming, and since we are closing in on 2013 it going to be here sooner than we think. I for one am very interested in the technology, I mean just recently I misplaced my wallet, along with it went all my loyalty cards, the one I noticed the most is my Airmiles card, I have been missing out on points for a while now, and every time someone asks me for it, I don't have it. Now wouldn't it be nice to have all your cards with you on your phone? I think so! Here is an insert from the site.
Your smartphone is an extension of you: it can represent who you are, can know where you are, and what you like to do. Result? When your smartphone intelligently marries the contents of your mobile wallet with your location and your preferences, everyday transactions become a lot easier and more personalized. source Rogers Redboard (CDN)
I usually don't have NFC enabled on my phone, but I am going to look closer at my options, as I am normally all over new technology. Have a great weekend, I am going to call Airmiles and get a replacement card already!