Dec 16 2008 5:48AM GMT
Posted by:
Nathan Simon
Tags:
I just noticed this in the last few days, I guess its because of the fact that I waited so long to update to SP1, but it seems that with Vista Service Pack 1, Windows XP SP3, and Server 2008 the /console switch is no longer available…
Running mstsc /? will give you the following screen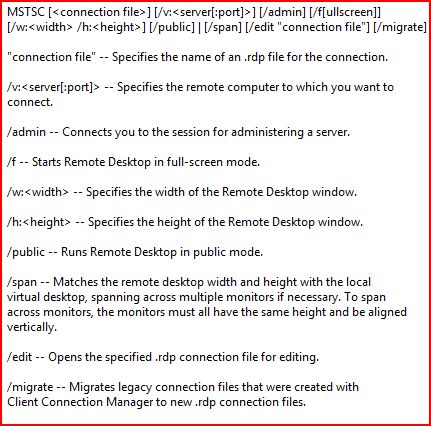 As you can see the "/console" switch is gone, and I am running Vista Ultimate SP1. The only way to connect to the console now and ONLY on systems NOT running Windows Vista SP1, Windows XP SP3 or Windows Server 2008 or later installed is to use the "/admin" switch.
Anyways, check this out for more info.